Today it is my pleasure to Welcome author
Kelly Bowen
to HJ!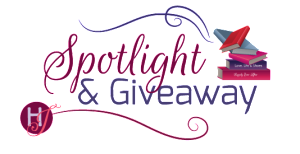 Hi Kelly and welcome to HJ! We're so excited to chat with you about your new release, A Duke to Remember!
Please summarize the book for the readers here: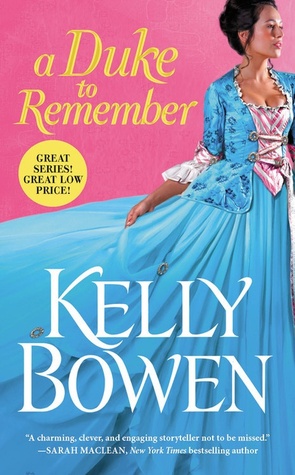 Celebrated actress Elise DeVries is a chameleon. Her talent for slipping seamlessly into every role has captivated London audiences. But though Elise is beloved, even her most ardent admirers would be hard pressed to describe her off-hours physical appearance. She is a different woman (or girl or boy or man) for every encounter. Elise's ability to morph into any manner of person has also served her incredibly well as a partner of Chegarre & Associates, a firm dedicated to making scandal disappear for those members of society wealthy enough to afford the firm's astronomical fees. After five years with the firm, there is little left that can surprise Elise. Until, that is, she embarks on a mission to find the missing Duke of Ashland, who disappeared from London over a decade earlier.
Noah Ellery survived the most grievous sort of betrayal to find peace and anonymity in the English countryside. But when the beautiful and enigmatic Elise appears, she is armed with his deepest secrets and a request that threatens the peaceful refuge he's built for himself. With a fortune and a life hanging in the balance, Noah must decide whether he should continue to hide safely away or accept Elise's offer and become the man he thought he'd forsaken forever.

Please share the opening lines of this book:
Miriam Ellery, Duchess of Ashland, had her ankles chained to her bed.
It was for her own protection, the steward at Bedlam said. The chains prevented her from wandering too far, and possibly killing herself or another patient. Aye, she might not look dangerous, he warned, but you could never really tell when a madwoman might succumb to unnatural and violent impulses.
Please share a few Fun facts about this book…
3 Fun Facts about my heroine, Elise DeVries:
She jumps off a bridge (on purpose and with good cause).
Her most beloved possession is her Baker rifle.
She appears in disguise as a renowned French physician. Twice.
Please tell us a little about the characters in your book. As you wrote your protagonists was there anything about them that surprised you?
Elise's involvement with Chegarre &Associates means she has just about seen it all, and if she is being honest with herself, she has wearied of the sordid side of London society. Her constant need to morph into someone she's not has made her lose her sense of self to some degree.
Noah has also lost a portion of himself – though his loss came early as a child, and he has never looked back. It was a part he thought he could leave forever in his past, but now he is being asked to embrace it.
The part I enjoyed most about writing these two characters is their utter and brutal honesty with each other. Their struggles and achievements are shared and not hidden. Both acknowledge that they are far from perfect and not everything can be resolved neatly. It made their journey one of mutual growth, and I loved that they could find their happy-ever-after as true partners.
If your book was optioned for a movie, what scene would you use for the audition of the main characters and why?
This is a snippet from the scene where Elise finds Noah, (or perhaps Noah finds Elise!) and it happens quite by accident. Neither one understands or knows who the other is yet, but the connection they feel with each other is immediate and profound. The openness in this conversation sets up the honesty that they will continue to share throughout the story.
The man's eyes were still on her face and not on her chest, which Elise was choosing to interpret as a testament to his chivalry, but no one in their right mind would mistake her for anything other than what she truly was. A woman dressed as a boy.
"No, you can't have my horse," she muttered, attempting to peel her sodden shirt away from her breasts with her free hand. "I need it to flee a lot of awkward questions."
The man was watching her again. "They are going to want to know who you are," he said quietly, jerking his chin in the direction of the voices beyond them. The understanding she saw in those incredible eyes made her blink.
She managed a weak smile. "Do you suppose anyone will notice if I just swim back to where I came from?" She was trying to make her mind work, but like her muscles, it seemed lethargic, her usual ingenuity depleted. "You can tell them that I was a mermaid."
"A mermaid." His mouth twitched and he glanced over her head again. "You have to give me something better than that. I'll tell them whatever you want, but a mermaid might be reaching."
Elise frowned at his question. I'll tell them whatever you want? Not who are you? Or why are you dressed like a boy? Those were the questions most people would have started with. "Why are you being so…kind?" she asked, not sure if kind was the right word. Perceptive might be better. Or accepting.
"Someone was kind to me once in a situation not so different from this one."
What do you want people to take away from reading this book?
Neither one of these characters tried to 'fix' the other. Neither one tried to make the other into something or someone that they weren't. Which isn't to say that they didn't push each other into a great deal of soul-searching and facing things that they might have preferred to avoid. But the hero and heroine who started this story were the same characters who ended it – only stronger because of the other.
What are you currently working on? What other releases do you have planned for 2016?
I'm just putting the finishing touches on Book 3 of this series, titled Between the Devil and the Duke, coming January 31, 2017. This is Alexander Lavoie's story (Elise's brother and the third member of Chegarre & Associates).
Thanks for blogging at HJ!
Giveaway:

2 Print copies of A Duke to Remember (A Season for Scandal) by Kelly Bowen
To enter Giveaway: Please complete the Rafflecopter form and Post a comment to this Q:

Forgiveness is something that plays a part in this story. Based on what you know about Noah, do you think he will one day find the forgiveness he seeks for his mother?
Excerpt from A Duke to Remember:
"There is something that one learns when one is an actress," Elise said. "Every night, you go out on that stage. Every night you pretend to be someone you're not. But eventually the curtain is drawn, and your audience goes home, and the costumes and the face paints get put away." She looked up at him. "No one can pretend forever to be someone they're not."
"I'm not pretending, if that is what you are implying." Noah's face was set in angry lines. "The man you came here to find no longer exists."
Elise shook her head. "You are not ten years old anymore, Your Grace," she said, deliberately using his title. "You are a duke, whether you like it or not. You are a man with wealth and power at his fingertips should you choose to use it. But most importantly, you are a man with a sister and a mother who need you very much."
She saw a flash of fury in his eyes. "Are you questioning my honor now?"
Elise took a step closer to him, refusing to be cowed by his ire. Just as well they got this sorted out now, standing in a deserted lane between the barn and the house where there were no witnesses save for a handful of sparrows. "I am not questioning your honor. I am merely presenting you with the facts."
"The facts," he repeated, his lip curling. "You have no idea what facts you speak of."
"Then tell me."
He looked away before looking back at her, an angry flush climbing into his cheeks. "Tell you? Just like that?"
"It would be a start. I will be of far more help if I fully understand what it is we might face when we return to London."
"Jesus. There is no we. You…nerve…" He trailed off, searching for words, and judging by his expression, Elise had no doubt they weren't going to be pleasant when he found them.
"Your sister begged me to find you," she said, cutting off whatever he was going to say. "And I did. I will not apologize for doing my job. You're not the only one who has things in their past they'd rather forget. You're not the only one who has had to do whatever it takes to survive." There was a part of her brain that was cautioning her to stop, to simply leave well enough alone, and let Noah Ellery think of her what he would. So long as the job got done, it didn't matter.
Except, she realized with no little dismay, it did matter. She cared very much about what he thought of her. She cared about him. Dammit.
She softened her tone. "I am not your enemy, though I understand it might seem like it now. I am with you, not against you."
"Really?" There was an edge to his words. "Is that what you were trying to prove last night in the rose garden? That you are with me?"
She could feel the heat rise in her face. "No. That wasn't—"
"Wasn't what? Something else you don't feel the need to apologize for?"
"What happened last night between you and me was…perfect. If only for a moment." She was looking up at him, standing so close that she could see the dark green flecks in his irises. "So no, I won't apologize for that."
He blinked at her, and his expression shifted, as if he, too, had suddenly become aware of how close they were.
Yet neither of them moved away.
Elise could feel her pulse pounding in her veins, feel a longing ache igniting and thrumming through her body. She tried to suppress it, but it was far too late, common sense and intelligence evaporating in the face of so much heat. She curled her hands into the fabric of her skirts to keep from reaching out to touch him.
His hair was loose and falling over his ears and forehead and was begging to have her fingers run through it. His strong jaw was covered with a day's worth of stubble, entreating her to feel its texture. There was a ragged edge along the collar of his shirt at the base of his throat, and it was imploring her to run the pad of her thumb over the tear and then along the darkened skin beneath it and across his—
"Anything else?" Noah asked hoarsely.
"I beg your pardon?" Dear God, but it was hopeless. She couldn't even remember what they had been talking about. After everything, after her lectures and rigid reminders to herself, after carefully cultivating and bolstering her resolve, a second near this man reduced reason to a smoldering pile of ash. She had never wanted a man the way she wanted this one.
"Is there anything else you'd like to not apologize for?"
Elise gazed up at him, realizing with a jolt that the anger had faded from his face altogether and been replaced with something far more dangerous. His smoky gaze caught and held hers, and there was that intense longing she had seen in the rose garden, the want and need that had turned her knees to liquid and her insides to fire. He was still no more immune to whatever arced between them than she was. A reckless hunger pounded through her now with every beat of her heart.
"Yes," she said. "I will not apologize for this."
And she kissed him.
Excerpt. © Reprinted by permission. All rights reserved.

Book Info:
Love takes the stage . . .
Elise deVries is not what she seems. By night, the actress captivates London theatergoers with her chameleon-like ability to slip inside her characters. By day, she uses her mastery of disguise to work undercover for Chegarre & Associates, an elite agency known for its discreet handling of indelicate scandals. But when Elise is tasked with locating the missing Duke of Ashland, she finds herself center stage in a real-life drama.
Noah Ellery left the glamour of the London aristocracy to pursue a simpler life in the country. He's managed to avoid any complications or entanglements-that is, until he lays eyes on Elise and realizes there's more to this beautiful woman than meets the eye. But when Elise reveals her real identity-and her true feelings for him-the runaway duke must confront the past he left behind . . . to keep the woman he loves forever.
Book Links:  

Meet the Author: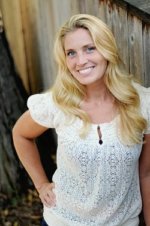 I was born and raised in Manitoba, Canada.  I attended the University of Manitoba where I earned a graduate degree in veterinary physiology and spent many years happily working as a research scientist in the agriculture industry.  None of which, of course, has anything to do with writing romance novels. My writing stemmed from my lifelong obsession with history, a weakness for a good love story and after my first child was born, I sat down to do what I'd also wanted to do – write a novel.  (The entire process being facilitated by the abundance of winter months that can be found in this particular province).  Currently, I live in Winnipeg with my husband and two boys who are wonderfully patient and supportive of the writing process.  Except, that is, when they need a goalie for street hockey.
Website: http://www.kellybowen.net/home.html
Twitter: https://twitter.com/kellybowen09
Facebook: https://www.facebook.com/Kelly-Bowen-636626389706813/?ref=hl