Today it is my pleasure to welcome back USA Today bestselling Harlequin author

Lynn Raye Harris

to HJ!
Lynn, Welcome to HJ!
Thanks for having me! It's a pleasure as always. ☺
Ready for some Questions? 5 things readers should know about you?
Oh wow. Hmm. I'm Southern and I believe in good manners.
I'm a military spouse (hubby is no longer active though).
I love cats and shoes.
I'm deeply loyal and it takes a lot to make me angry. But bad manners will definitely do it, especially if you fail to consider other people's feelings.
Is that five? I think it's more than five!
What would you say are the defining characteristic of your Novels?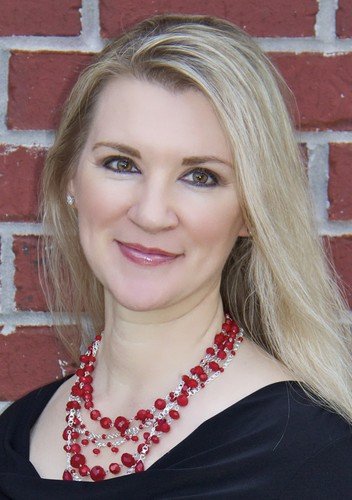 Hot heroes, strong heroines, and lots of passion! My books often have a high heat factor. I don't set out to make them that way, but it just happens.
Do you find writing love scenes giggle-worthy or cringe-worthy?
I love it when I reach the moment where all that heat between the characters is about to combust! I don't find it giggle-worthy at all. And I don't cringe either. In fact, I think my emotions get really engaged because this is the moment of such vulnerability between the characters. They can no longer deny how they feel, even if they think it's only about sex. It never is, of course. ☺
Which hero, among your books has given you the biggest run for your money?
Oh dear. I never know what to say to this one. It might be Zach Scott, the hero of my October 2013 book. He's a former fighter pilot, the son of a U.S. Senator, a war hero—and he's got some major issues.
What are you currently reading?
I read more than one book at a time, so I'm working on a Sarah Morgan and a Jennie Lucas at once! I just finished a book by Molly Harper that was awesome too.
If you had to summarize A Game With One Winner for the readers here ….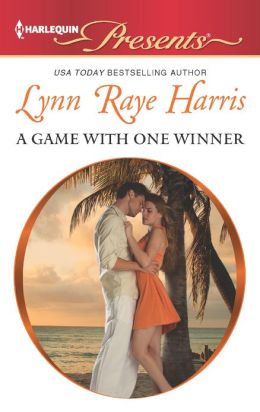 Sexy Russian out for revenge against former lover who dumped him. When Caroline left Roman, he lost everything, including his work visa. He returned to Russia, made himself into something new, and now he's back to take away her family's department stores. Except there's a complication, of course. First, he's still attracted to her. And second, it seems as if Caroline's son might be his…
Please tell us about the characters in your book
Caroline Sullivan-Wells is a hard working mother who only wants the best for her family and her child. She's lost her husband to cancer, her father to dementia, and now she's trying to keep her family department stores as a legacy for her son.
Roman Kazarov is determined to succeed. He comes from a tragic background and he's determined he'll never be that poor or that helpless ever again. The only mistake he ever made on his way up the ladder was to fall for Caroline. He won't make that mistake again…
What scene did you have most fun writing? why?
There's a really hot shower scene… I had the most fun writing it because I think this is the moment when the tables get turned on Roman. He's been in charge up until this scene. And then Caroline floors him. Here's a taste, because sharing more would result in a warning. *g*
He led her into the master bedroom, and then through the bath and outside to an indoor/outdoor shower that was surrounded by a tall wall but open to the night sky above. He shed the towel and turned on the taps. And then he dragged her under the water with him, fully clothed.
"Roman," she gasped as the cool water plastered her silk pajamas to her skin. Her nipples beaded tight, and his thumbs flicked over them while he fused his mouth to hers once more.
The water warmed, but she no longer cared that it had been cool. She was anything but cold as flames licked into her. Her hands were free to roam his body, free to caress and cup and feel. It didn't take her long to wrap her hands around him, around that hard, hot part of him she craved…
Who would who cast in the role of hero and heroine if your book was optioned for a movie?
I can never figure this out! I'm so bad at thinking of who could play my characters. I make Pinterest boards for books, but I choose pictures based on if that person moves me, not who they are. (And yes, there's always a lot of David Gandy.) For A GAME WITH ONE WINNER, you can access my board here: http://pinterest.com/lynnrayeharris/a-game-with-one-winner/
What are you currently working on? What other releases so you have planned for 2013?
I'm working on a couple of things! There's the first book in my sheikh duet (which I lovingly refer to as #SheikhsGoneWild on Twitter) about a sheikh who needs a wife and his PA who agrees to take up the role temporarily. I'm also working on a novella set in my HOT world (Hostile Operations Team, a group of military bad boys out to save the world!). This one is a reunion romance and features a bit of intrigue thrown in. The characters are so hot together it's unbelievable!
As for releases, my next Harlequin is out in October and is called A FAÇADE TO SHATTER. I'll have another Harlequin in December, and I believe the title is currently THE CHANGE IN DI NAVARRA'S PLAN – though it's subject to change. And some good news is there will be a second novel packaged with that one! UNNOTICED AND UNTOUCHED won't cost readers a single penny more! It's a bonus when you buy the first.
The first book in my HOT series, HOT PURSUIT, should be available in mid-May. The novella will follow it by early fall, perhaps late summer.
Where can readers get in touch with you?
All the usual spots!
My website:  http://www.lynnrayeharris.com/
Facebook:  https://www.facebook.com/AuthorLynnRayeHarris
Twitter:  @LynnRayeHarris
Pinterest:  http://pinterest.com/lynnrayeharris/
Tumblr: http://lynnrayeharris.tumblr.com/
Thank you for stopping by HJ!
Giveaway:
ebook of A GAME WITH ONE WINNER
To enter giveaway: Please complete the Rafflecopter form below and post a comment to this Q:
If you woke up one morning as fabulously wealthy as the characters in Presents novels, what is the first thing you would buy? Why? 
Excerpt:
"This is the thing you fail to understand, solnyshko. You have no say. It is as inevitable as a sunset."
"Nothing is inevitable. Not while I have my wits. I intend to fight you with everything I have. You will not win."
His smile was lethally cold. And dangerously attractive if the spike in her temperature was any indication.
"Ah, but I will. This time, Caroline, I get my way."
Her heart thumped. "And what's that supposed to mean? Surely you aren't still brooding over our brief affair. You can't mean to acquire Sullivan's simply to get revenge for past slights."
She said the words as if they were nothing, as if the mere idea were ridiculous, though her pulse skittered wildly in her wrists, her throat.
The corners of his mouth tightened, and her insides squeezed into a tight ball.
"Brooding? Hardly that, my dear. I've realized since that night that my…" He paused. "…feelings…were not quite what I thought they were." His gaze dropped over her body, back up again. "I was enamored with you, this is true. But love? No."
It should not hurt to hear him say such a thing, but it did. She'd loved him so much, and she'd believed that he had loved her in return.
And now he was telling her he never had. That it was all an illusion. The knowledge hurt far more than she'd have thought possible five years after the fact.
"Then why are you here?" she asked tightly. "Why does Sullivan's matter to you? You own far more impressive department stores. You don't need mine."
His laugh was soft, mocking. "No, I don't need them." He leaned toward her suddenly, his eyes gleaming in the light from the traffic. Her stomach clenched in reaction, though she hardly knew what she was reacting to.
"I want them," he growled. "And I want you."