Today it is my pleasure to welcome authors

Paige, Helen & Sarah

to HJ!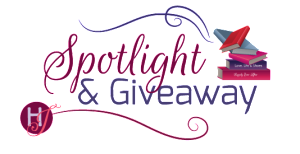 Helena S. Paige is the pseudonym of three friends. Paige Nick is an award-winning advertising copywriter and novelist. She also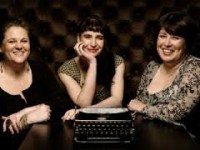 has a weekly column in the Sunday Times in South Africa, which covers everything from sex and dating to general lunacy. Helen Moffett wears many hats: freelance writer, poet, editor, activist and academic, who has lectured as far afield as Trinidad and Alaska. She is also a cricket writer and flamenco fan. Sarah Lotz is a screenwriter and novelist with a fondness for fake names. She writes urban horror novels under the name S.L. Grey with author Louis Greenberg, and a YA series with her daughter, Savannah, under the pseudonym Lily Herne.
What would you say are the defining characteristic of your novel?
HSP: Choice has to be the number one defining characteristic and theme throughout all three books in the series so far. You, the reader, are in charge. You get to decide what kind of book you want to read, and what kind of experiences you want to have.
Was it hard collaborating for the story? What were your individual experiences like?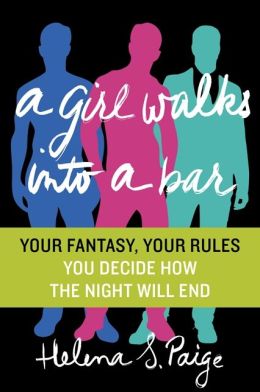 HSP: Collaborating on this project has been a blast. We were friends before, which helped, as the ice was already broken. When it comes to writing erotica, you really need a friendly room and a judgement-free zone. Also three is easy when it comes to decisions, because majority rules.
Let's talk about your newest release: A GIRL WALKS INTO A BAR
Tell us about this series, will the stories be linked?
HSP: Each book is different, and we didn't write any of them the same way, so the only thing that really links them is the choose-your-own-fantasy mechanism, and the fun, sexy style. Each book has its own stories, its own characters and its own set of surprises.
If you had to summarize A GIRL WALKS INTO A BAR for the readers here…
HSP: The book starts when your best girlfriend leaves you stranded at a bar, all dressed up for a night out. Over the course of the evening you meet a series of people, and you choose who you want to have an adventure with. Say you want to fool around with the hot boy-toy bartender, then you turn to page 69 (ahem…), or if you want to hook up with a rock star, you turn to a different page, or if you want to get to know a sexy photographer, you turn to yet another page! And if any of them disappoint, you just turn back and make a different choice….
Please tell us about the characters in your book
HSP: You – the reader – are the star of the show, so you're the main character! We've already spilled the beans on the sexy bartender, the bad-boy rock star and the mysterious photographer, so you'll have to explore the book to discover who else the night might hold.
What scene did you have the most fun writing? Why?
HSP: For Paige, it was doing body shots with the bad-boy rock star, Helen had a ball with a scene that combined a very sexy strip-tease with flamenco dancing, and Sarah got her geek on with some scenes involving a very sexy, very fast car. Here's a snippet from the rock star scene:
He lifts your dress up over your head in one smooth movement. Then he gently pushes you back onto the shag rug, which feels soft and plush on your naked back.
"Lie still," he orders, "this won't hurt a bit." His voice is husky, and you shiver as he drips tequila into your belly button. "Now, where oh where shall I put the salt?" he teases, trailing his fingers down to the edge of your purple lacy G-string.
What scene was the hardest to write? Why?
HSP: As an erotica author, the first sex scene you write is always a little daunting, and it gets trickier as you go along. Reason being that there are only so many names for our various sexy bits. We decided up front that we didn't want to use ridiculous flowery terms like 'lady garden', or 'one-eyed love snake'. But at one point we were desperate to find a sex thesaurus in the hopes of tracking down other words for pant, penis, groan and vagina. The trick is to be sexy and original – bring on the Karma Sutra!
A snippet from a scene that was challenging to write, because it was all imagination!
'Here.' Mac reaches for one of your hands. She doesn't put it on her breast, she places it on her ribcage just below. You can't help it: your hand slides upwards, cups, and the weight of her breast falls into your hand as easily as a ripe fruit. It's much softer than it looks, and the skin is finely textured. You squeeze softly, and are rewarded with the feel of her nipple growing diamond-hard against your palm.
She makes a little noise of satisfaction. 'The other one is getting jealous, you know.'
Who would you cast in the role of your characters if your book was optioned for a movie?
HSP: Oooh, good question. But we all spend far too much time behind our computers to know who's burning up the big screen right now, so forgive our suggestions if they're a little vague.
How about Lenny Kravitz for the rock star, or maybe Jon Bon Jovi? Chris Hemsworth for the barman? Idris Elba has to be in there somewhere. And that guy what's his name, you know the one, oh yes, George Clooney! Can we have him as the wealthy, older businessman, please?
What are you currently working on? What other releases do you have planned for 2014?
HSP: We're very excited about the second book in the series – A Girl Walks Into a Wedding, which will launch in the US later this year. And we're just busy putting the finishing touches to the third book in the series, A Girl Walks Into a Blind Date. Here the reader decides which exciting destination they want to visit for a blind date. Individually, Sarah is getting ready to launch her next solo novel, The Three, which is set to take the world by storm. Helen is editing Lauren Beukes's next novel, Broken Monsters, and excited that her poetry collection, Strange Fruit, is being reprinted. And Paige is keeping busy writing her weekly Sunday Times column and working on her next solo novel. Hopefully there will be more HSP novels to come as well.
Where can readers get in touch with you?
HSP: We're pretty available on social media. Come chat with us on Facebook, where we have a fun, saucy page (https://www.facebook.com/GirlWalksIn). Or tweet us @girlwalksin, but be warned, we're a little NSFW.
GIVEAWAY:

Print copy of A GIRL WALKS INTO A BAR
To enter Giveaway: Please complete the Rafflecopter forma and post a comment to these Q's:

HSP: You've heard about our selection of gorgeous strangers: who would YOU choose to go home with? Why? And where would you like to see erotica going from here?
About the book:
How will your night out end?
You make the rules.
You're at one of the hottest bars in town, all dressed up for a fabulous girls' night out with your best friend, when she cancels. What do you do now?
In this novel, YOU make the decisions.
Will you do body shots with a rock star? Cozy up to the hot bartender? Follow a mysterious woman to a rather unusual exhibition? Investigate a suave millionaire's box of tricks? Take a joyride with a buff bodyguard? Or maybe what you want is closer to home than you realize. . . .
So many options. . . . All you have to do is choose.