Today it is my pleasure to Welcome debut Harlequin romance author
Tara Pammi
to HJ!
Hi Tara, Welcome to HJ!
Could you tell us a bit about yourself and your journey to being a romance author?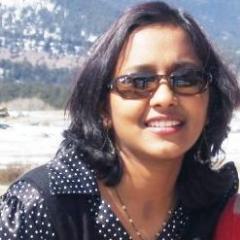 I grew up surrounded by books, as far back as I can remember. My fondest memory is my father, who was also a writer, bringing home the complete edition of Sherlock Holmes novels. But it was romance novels that kind of stuck with me.
Fast forward to a few years laters, I was a grad student toiling away in a basement lab when I decided to write a romance instead of my thesis.
After that first, horrible attempt, it got into my blood. I worked on book after book, totally hooked.
Tell us about the 'CALL 'and how has your life changed since then?
I had already worked on three sets of revisions, the last one mostly tweaks when my current awesome editor emailed on a Friday asking if she could call me on Monday.
Cue the longest weekend in the history of time. I probably woke up and checked my alarm a few times wondering if I overslept.
Finally, Monday morning dawned, she called and said she would like to buy my book. My whole outlook towards Mondays has changed since then.
Life has been fantastic since getting the call, in that I can't believe someone wants to read what I have written kind of way. I'm doing the thing I love the most.
What is your favorite trope to read, one you will never get tired of?
Opposites attract- my debut A Hint of Scandal is one. There's something about opposites complementing each other.
Let's talk about your newest release: A Hint of Scandal
If you had to summarize A Hint of Scandal for the readers here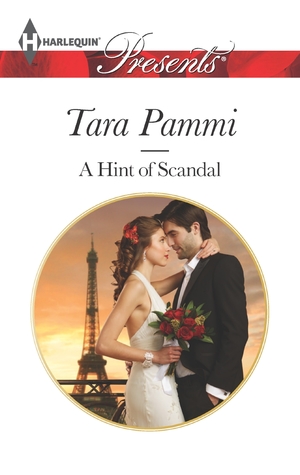 I'm pasting the Romantic Times review because it's pretty spot on 🙂
Alexander King needs the perfect wife to cement the illusion of his perfect life. What he gets is the imposter/imperfect twin sister. Yet she's the only constant in his rapidly disintegrating life. Olivia Stanton deceived the wrong man for her sister. But this man has the power to do more damage than her flawed reputation ever did. He has the power to break her heart.
Please tell us about the characters in your book?
Olivia is loyal, has a big heart that's gotten her into trouble more than once, and she has just so much love to give inside her but having been forever bullied by a father who's crushed her confidence, she's always given it to the wrong man.
Until she meets Alexander King.
Alexander who's perfect where Olivia's imperfect, Alexander who abhors emotion of any kind where Olivia thrives on it, Alexander who's neatly slotted everything in his life where Olivia's still figuring it out.
Of course, the minute these two collide, explosive fireworks and forbidden attraction happen!
What scene did you have most fun writing? why?
The scene I loved writing most is the one where Alexander finally admits that Olivia was right.
"That's all I get?" Olivia's heart beat a stuttering tattoo against her ribcage. "If I remember right, I said I would settle for nothing but a grovel. And before you say you don't know how, let me tell you. You go down on your knees, spread your arms wide, kiss the ground at my feet and say 'Oh great Olivia, please forgive me'."
He burst out laughing, the sound of it rippling over her. A couple of women stumbled to a stop by their table and slid long glances at him. But his gaze didn't turn from her.
"That's what I like about you, your unending optimism." His eyes sparked blue, the curve of his sensuous mouth lifted at the corners. He looked breathtaking, laughter etched into the stark lines of his face. "What can I do instead of the grovel?"
"Keep smiling like that."
🙂
What scene was the hardest to write? Why?
The hardest one was when Olivia faces her father and realizes how much he's crushed her for as long as she could remember. Accepting this, facing him down is that final step in Olivia's journey towards realizing that even with all her flaws, she deserves to be loved.
It was a hard scene to write because bullying exists in so many spheres in our lives. And a father to bully his own daughter, I think is the worst.
"Don't add delusion to your already long list of weaknesses. The truth is, a man like Alexander will kick you to the curb the minute his fancy wears off, and he has, hasn't he?"
It was the worst she had believed about herself, and hearing the words from her father's mouth ate into her new-found beliefs. It was so easy, too easy to stop fighting his words, to let the old fears creep back in, to think that Alexander had walked away so easily because it had been her. That she hadn't been enough, her love hadn't been enough.
No. She took a deep breath. She wasn't going to do this to herself anymore.
The wall of hurt she had nursed since childhood splintered, the wall she had cowered behind, a fierce rush of anger breaking through. "The truth? The truth is that you're a bully, and nothing more." She breathed hard, feeling as though her lungs would collapse, as though the pain tightening her stomach would never ease. "You drove mom away with your constant degrading, you made me think so little of myself and Kim, God, you made her believe she was worth nothing if she didn't excel at everything. You're a vile man who draws satisfaction from belittling everyone around you. And I hope I never see you again."
Who would you cast in the role of your characters if your book was optioned for a movie?
I think Blake Lively would be the perfect Olivia. Alexander, I'm still looking for that perfect man! 🙂
What are you currently working on? What other releases so you have planned for 2013 into 2014?
Currently I am working on how a loving, affectionate comic artist tumbles a Greek Alpha hero's life upside down. I have another release, the second one the duet The Sensational Stanton Sisters Duet, Kimberly, the pregnant's story up next in Nov 2013.
Thanks for blogging at HJ!
Giveaway:

1 signed Print copy of A Hint of Scandal
To enter Giveaway: Please complete the Rafflecopter form and Post a comment to this Q:

Do opposites falling in love hold just as much fascination to you as they do for me?
Except
"Kimberly, do you take this man, Alexander King, to be your lawfully wedded husband, until death do you part?" Nooooo.
Olivia Stanton looked around in alarm. Had she said it aloud? Her fingers slipped on the satin ribbon that held the elaborate orchid and white rose bouquet in her hand. Her heart pounded. The calm, bespectacled priest looked back at her patiently. She released the breath she'd been holding and pulled another one in. The scent of the flowers in her hand enveloped her, the sweet smell intensifying her panic.
Seconds ticked by. The silent anticipation of the guests behind was her a tidal wave threatening to pull her under.
Her gaze collided with Alexander King's: blue, cool and unflappable. His composure in the face of her anxiety grated on her already-taut nerves. Her tongue stuck to the roof of her mouth. Her heart roared in her ears, a thundering beat in contrast to the silence enclosing them.
She couldn't do this. Yes, they had done it before, Kim and she—pretended to be each other. Usually Kim pretended to be Liv, to save her from getting into trouble with their father, with the school authorities. So she owed it to Kim. Her successful, accomplished twin had saved her ass more times than Liv could count.
But to marry Alexander King in her place… An extreme step even for her.
"I can't marry him today. I'll be back soon."
Her twin's words rang in her ears. If Kim, who was ever dependable and unwavering, had to leave at the last minute, in a panic, surely it had to be something serious. Wouldn't Alexander understand if she pulled him aside and explained everything?
"Don't tell Alex. He'll be disappointed in me. He despises even a hint of scandal."
What kind of a man was her twin involved with if she couldn't confide in him over her doubts on the most important day of their lives?
A hand at her elbow, the touch infinitely gentle, pulled her back into the waking nightmare. She tilted her head. Alexander's blue gaze trapped hers, shooting questions she wasn't equipped to answer. Yet his gaze was gentle. He must care for her sister, for she had never spied a trace of tenderness in him before. Because even in the very little time she had spent with her sister's successful, intensely private fiance, Olivia had realized that Alexander King hated her guts.
"I don't want to lose him."
Kim's desperate plea pumped blood back into her numb brain. Ungluing her tongue from the roof of her mouth, Olivia took a deep breath and uttered the scariest words of her life. "I do."
His face settling into benevolent lines, the priest relaxed. "I pronounce you husband and wife. You may now kiss the bride."
The bottom dropped out from under her. Alexander's hands on her bare shoulders sent sparks of raw sensation zinging through her. He pulled her closer as she fought the awareness spreading to every inch of her. The scent of his soap and skin seeped into the air she breathed. The pad of his thumb felt rough against the sensitive skin of her cheek.
He was going to kiss her.
Author Bio
Tara Pammi can't remember a moment when she wasn't lost in a book, especially a romance which, as a teenager, was much more exciting than mathematics textbook. Years later Tara's wild imagination and love for the written word revealed what she really wanted to do: write! She lives in Texas with the most co-operative man on the planet and two daughters. Tara loves to hear from readers and can be reached at tara.pammi@gmail.com or her website www.tarapammi.com.