Today it is my pleasure to Welcome romance author
Stefanie London
to HJ!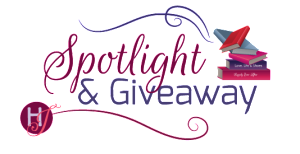 Hi Stefanie and welcome to HJ! We're so excited to chat with you about your new release, A Kiss in Kite Harbor (Small Town Summer Box Set)!
Please summarize the book a la Twitter style for the readers here: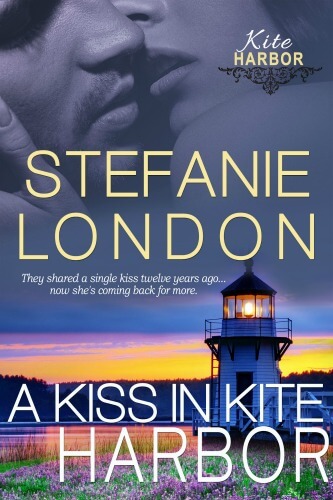 When plus size model, Shelby Jenkins, is forced to return to her hometown she must face up to the one who broke her heart. Small town advocate Nate Ritter is ready for redemption, but will he lose the woman of his dreams to the big city again?

Please share the opening lines of this book:
Nate Ritter considered himself a man of random talents. This included his undefeated status in Jenga and being able to carry all groceries into the house in a single trip, no matter how many bags there were.

God had given him two arms for a reason, and he'd load those suckers up to bursting point if it meant saving a trip.
Please share a few Fun facts about this book…
This is my first time writing a plus-size heroine and it's something I've wanted to do for a long time!
Although Kite Harbor is a fictitious place, the town is loosely based on a real island town off the coast of Maine.
The sapphire trail at Kite Harbor's national park was named after The Sapphire Isle as an ode to one of my favourite strong female characters, Brienne of Tarth from Game of Thrones.
It's not mentioned in the book, but Kite Harbor is on an Island called Florence Anne island. I named the Island after my grandmother because she was my biggest influence when it came to reading as a young girl.
Self acceptance (and to some extent, body image) are recurring themes in my books because it's something I've battled with personally because I believe fiction can be wonderfully healing for both the reader and writer.
What first attracts your Hero to the Heroine and vice versa?
Shelby and Nate have been attracted to one another for a long time. They started out as friends who had a crush on one another as teenagers shortly after Nate moved to Kite Harbor.
Shelby has always been attracted to Nate's community minded-ness. He's the kind of guy who's happy to get his hands dirty and help those around him.
Nate has always loved that Shelby is a sensitive, empathetic soul. She cares deeply about other people and has a very kind heart.

Using just 5 words, how would you describe Hero and Heroine's love affair?
Healing, necessary and slow burning.

The First Kiss…
Shelby & Nate are at their old high school, the school where he now teaches. He wants to give her an after-hours tour to show her that it's not the evil place she remembers. Here's a little taste:
He closed his eyes for a moment. "Shel, you know what I said. If I could take it back…"

For a moment he was sure she'd push him away. And why shouldn't she? He had nothing to offer her—how could he compete with her exciting life in the city? History told him you couldn't hold people back from that. But he wanted that kiss, wanted to reinvigorate the memory of having her in his arms even if for only a moment.

Of all the women who could have made him realize he didn't want to be alone anymore…why did it have to be her?

"I've changed, I want you to know that. I'm not perfect, lord knows, but I've done what I can to be a good person."

"I know."

He swallowed. "You do?"

"I wouldn't be here now if I didn't see it for myself." Her lips curved into a gentle smile and her hands smoothed up his arms. "I can't forget it, but I will let you kiss me."

He needed no more invitation. Sliding his hands up her back, he lowered his mouth to hers. Soft lips met him, open and willing. The tentative slide of her tongue jacked his pulse up and sent blood rushing in his ears.

It was everything he'd wanted then and he wanted it even more now.

Her fists gripped his t-shirt, holding him close as she breathed into him. He roamed her, mapped the highs and lows of her body. His hands found delight in her rounded hips, sliding around until he allowed himself to go lower, cupping her full behind.
Without revealing too much, what is your favorite scene in the book?
Probably the scene where Shelby enters the classroom, not long after the first kiss. It was very hard for me to write because I could feel all of her pain and sadness, it's an emotional scene particularly if you're someone who's been bullied. But I love it because it felt so real to me and it has such an important message: that you can move on from the bad times in your life.
Here's a snippet:
Dimming sunlight streamed in through the windows, the desks staring back at her. Identical.

She walked down to the farthest row, trailing her fingertips over the tops of each desk as she went. For any class that didn't have assigned seating, she'd always tried to arrive early and get a spot on the other side of the room, closest to the window. Preferably first or second row. That way if she got called to the front she could minimize the amount of people she'd have to walk past and lessen the chance of ridicule from the other students if she accidentally bumped them.

"What's going on up there?" Nate asked.

He leaned against his desk, legs crossed at the ankle and hands curled around the wood. It was hard not to imagine how she'd gone weak at the knees when he'd shoved her against the door and kissed her in a way that was soul-soothingly primal.

Dammit. She did not want to be attracted to Nate, it went against everything she believed in.

But he'd turned into the man she'd always wanted—empathetic, kind, community minded. All wrapped up in a package more appealing than a triple fudge sundae with extra sprinkles.

Probably just as bad for you.
If your book was optioned for a movie, what scene would be absolutely crucial to include?
The scene where Nate and Shelby go for a walk along the Sapphire Trail and she admits for the first time that not everything is sunshine and roses with her career as a plus-size model.
"It's more than fashion," she said, stopping at the rocky edge of the path.

Overhead, a seagull cried out. The breeze carried the scent of wild flowers from the wooded area of the park and mixed it with salt from the ocean. No matter how many years she stayed away, that scent haunted her. Called her to return.

"Being a plus-sized model means more than showing off clothes. I'm a representation that beauty isn't one size fits all." She'd said those words in so many interviews, over and over and over until the whole speech tumbled off her tongue without a second thought. "I'm a role model for young women. I prove that you don't have to be thin to get ahead."

Nate stood close to her as they watched the water push and pull against the coastline. "How do you feel about that?"

Shelby blinked. "What do you mean?"

"How do you feel about being a role model?"

No one had ever asked her that before. The reporters usually nodded, took their notes, and wrote their generic article on body image…then went back to publishing the 'real' fashion features with the size zero models.

"It's important." She turned and continued along the path, Nate falling into step beside her. "But I think the message would be stronger if they didn't Photoshop the hell out of my photos."

"They do?"

"Yeah." Shelby laughed, tucking a stray strand of hair behind her ear. Almost immediately the wind kicked it back out. "You can only be a fat model if nothing else is wrong with you. Models are allowed a maximum of one imperfection each."
Readers should read this book …
If they want a hefty dose of emotion and just a sprinkle of humour mixed in with their romance.
What are you currently working on? What other releases do you have planned for 2015?
I'm actually working on the next book in this series! I loved Kite Harbor so much I didn't want to leave, so I have a few ideas bubbling away for connected books.
I have a few more books coming out this year. My Harlequin Blaze, A Dangerously Sexy Christmas, will be out in November. The second story in my Behind the Bar series with Entangled Lovestruck is also coming out in a few months. Hopefully the second Kite Harbor book will be out this year too!
Thanks for blogging at HJ!
Giveaway:

An ebook copy of the entire Small Town Summer box set! From perfectly sweet to sultry heat, get nine romantic beach reads from best-selling, award-winning, and rising star authors!
To enter Giveaway: Please complete the Rafflecopter form and Post a comment to this Q:

Are you a small town or a big city person? Where would be your ideal place to live?
Excerpt from A Kiss in Kite Harbor (Small Town Summer Box Set):
As she slid into the seat of Nate's car, the scent of his space enveloping her, Shelby's heart galloped. She's spent her whole life trying desperately to fit in, to be liked. To say aloud that she had no interest in making friends was liberating…in a terrifying 'forever alone' kind of way.

But she was returning to Kite Harbor on her terms.

They drove most of the way to White Tail National Park in silence. Nate's radio was switched to some mellow indie rock station which soothed her nerves and she was grateful he didn't force conversation. So far, her 'relaxing' break from work was anything but.

"So you thought you'd be able to play hermit for two weeks, did you?" he asked as they pulled into an empty space in White Tail's parking lot.

Judging by the number of cars circling, the chances of bumping into someone she knew would be high. Shelby fished around in her bag and pulled out a pair of oversized Prada sunglasses. Not exactly a master disguise, but better than nothing.

"I prefer devoted daughter to hermit." She pushed open the door and stepped down from the car, tilting her face up to the sunshine. "I wasn't planning on throwing rocks at anyone who came to visit the house if that's what you mean."

"But you'd hoped that no one would stop by."

Busted. "Well, I certainly hadn't bargained on anyone catching me naked."

Nate had the good sense to look embarrassed. "You had a pair of panties on if my memory serves me correctly."

He looked straight ahead as they walked towards the park's entrance, but she didn't miss the slight twitch of his lips. Was he holding back a laugh or wishing the ground would swallow him whole?

It was hard to tell when all her eyes wanted to focus on was the sharp cut of his jaw, the blond stubble contrasting against tanned skin, and the long dark lashes that touched with each blink. Sandy-colored hair curled against the collar of his shirt.

Nate Ritter was her favorite brand of masculinity; earthy, natural. A little rough around the edges. She'd worked with some incredibly beautiful men in her career, but they often spent longer getting ready to go out than she did. Not her type at all.

"We're you really only looking at my panties?"
Excerpts. © Reprinted by permission. All rights reserved.

Book Info:
Kite Harbor is part of the fantastic Small Town Summer box set. From perfectly sweet to sultry heat, get nine romantic beach reads from best-selling, award-winning, and rising star authors!
From warm sunny days to long sultry nights, spend your summer falling in love in a small town! These nine contemporary romances featuring sassy heroines, sexy heroes, and lots of heartwarming romance make the perfect beach read. Whether your pleasure is sweet small town romance or smolderingly sexy love stories, there's something in the Small Town Summer box set for everyone!
Book Links:

Meet the Author: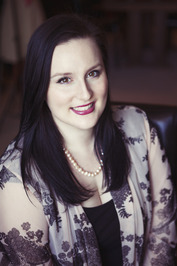 Growing up, Stefanie came from a family of women who loved to read. Her favourite activity was going shopping with her Nan during school holidays, where she would sit on the floor of the bookstore with her little sister and painstakingly select the books to spend her allowance on.
Now she lives with her very own hero and dreams of travelling the world. She recently left her hometown of Melbourne to live in Toronto and frequently indulges in her passions for good coffee, French perfume, high heels and zombie movies. By day she writes sexy, contemporary romance stories with humour, heat and heart.
Website | Facebook | Twitter |