Today it is my pleasure to Welcome author
Marie Patrick
to HJ!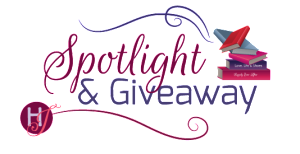 Hi Marie and welcome to HJ! We're so excited to chat with you about your new release, A Kiss in the Morning Mist!
Please summarize the book for the readers here: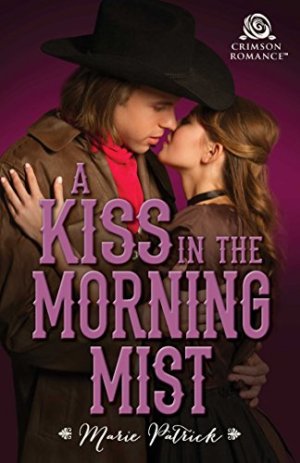 A Kiss in the Morning Mist is about forgiveness, acceptance, friendship and love, but most of all, it's about kindness and the effect it can have on a person (even when that person doesn't believe he deserves it because of terrible things that happened in the past).

Please share the opening lines of this book:
For the first time in a very long time, Eamon MacDermott could breathe easier. He filled his lungs with sweet, fresh air. The knot in his stomach unraveled a little, just enough to be noticeable, and guilt, his constant companion, eased.
Please share a few Fun facts about this book…
This story is Book 2 of the MacDermott Brothers saga, but it was supposed to be Book 1. Eamon, my hero in A Kiss in the Morning Mist, just didn't yell as loud in my head as his brother!
I actually wrote this story back in 1989 (I know! Such a long time ago!) then used the manuscript to start a bonfire, but that didn't stop Eamon from talking to me, telling me that his story needed to be told…so I rewrote, from memory, the entire novel, changing it up drastically as I went along. And I like this version so much better.
I've never lived on a farm (I'm a Jersey girl, born and bred, even though I now make my home in Arizona), but I had a blast creating Morning Mist Farms. I wanted it to be a special place, full of healing and good people.
Please tell us a little about the characters in your book. As you wrote your protagonist was there anything about them that surprised you?
I knew when I started writing that Theodosia (Theo to those who know and love her) would be a woman filled with love that just needed to be given, hence her willingness to take in and unconditionally love children who had no one else. I also knew she believed in kindness to everyone, including the menagerie of less-than-perfect animals who adore her. What I didn't know was the depth of that belief, how strong a woman she was, or how easily she could forgive. That surprised me.
If your book was optioned for a movie, what scene would you use for the audition of the main characters and why?
Wow, what a great question! Do I get to choose the actor/actress, too? I'd use the opening scene. This is where the reader first meets Theo Danforth, our heroine (played by the lovely and talented Diane Lane), as she holds a shotgun on our hero…you don't know that she's all kindness and light at this point, but you get to see her determination and chutzpah!
Snippet:

He heard the back door open, then the distinct double click of a shotgun being cocked. Eamon released the woman's hand and dropped his hat to the ground. Without another thought, he reached for the pistols slung low around his hips but found … nothing. No holster, no guns. He'd forgotten he no longer wore them—they weren't part of him anymore and hadn't been for a long time. He took a deep breath, turned slowly to face the direction of the noise, and blinked several times. A woman stood before him, the shotgun steady in her hands. Dressed in a white blouse, a split skirt made of fine, soft suede, and tooled leather boots, she stunned him with her perfection. A hank of whiskey-colored hair slipped from the ponytail at the back of her head and fell forward. She swung it out of her face with a practiced jerk of her head.
She spoke, her voice low and gravelly, but exuding confidence. "Mister, I don't know who you are, but if I were you, I'd get off my land. I've never killed anyone, but there's always a first time." She didn't raise the shotgun and point it at him, but she didn't have to. The threat couldn't have been more clear. She would if he forced her hand.
She stood not ten feet away and looked … angry and unapologetic. Determined to make him leave. Green eyes, as green as spring grass, sparkled with indignation, and the firm set of her mouth left no doubt … she wanted nothing more than to have him gone, and he didn't think she would hesitate to pull the trigger.
"And you can tell Mr. Pearce I haven't changed my mind." Her voice dropped an octave, becoming more hoarse, sounding like she gargled three times a day with rocks, but still strong and commanding and oddly, very pleasant. "I'm not selling. I'll never sell. I don't care how many men he sends to bully me. He's messing with the wrong woman."
"I don't mean no harm, ma'am." Eamon took a step back … a slow careful step, and just as carefully, picked up his hat. "I don't know any Mr. Pearce. I'm just lookin' for work. Or maybe a hot meal."
She didn't seem convinced as she stepped closer, her eyes narrowing as she studied his face.
"Theo Danforth! Put down that shotgun!" The woman beside him finally spoke and moved with a swiftness that belied her age, advancing on the woman named Theo.
What do you want people to take away from reading this book?
That kindness can sometimes make all the difference in a person's life. In my opinion, there isn't enough kindness in the world and it's very much needed. Imagine how far a smile can go if one takes the time to give it?
What are you currently working on? What other releases do you have planned for 2017?
I'm working on Book 3 in the MacDermott saga. It's called A Kiss in the Sunlight and features Teague MacDermott, the last of the MacDermott brothers. After that, well …. I've got a list of seven—no, make that eight—other stories just begging to be told.

Thanks for blogging at HJ!
Giveaway:

Kindle Ebook of A Kiss in the Morning Mist by Marie Patrick
To enter Giveaway: Please complete the Rafflecopter form and Post a comment to this Q:

Since I write historical romances, mostly westerns before 1900 (yes, I can picture myself in the places and times that I write), my question is this: If you could go back to any place in history, where would you go, when, and why?
Excerpt from A Kiss in the Morning Mist:
"Mama Theo, why is Mr. MacDermott so sad?"
Theo stopped in the midst of braiding Gabby's hair, the question taking her by surprise, though it shouldn't have—Gabby was a sensitive child. Theo mentally shook herself, then grabbed a ribbon and tied it around the end of the braid, the bright blue silk making Gabby's eyes brighter. "I don't know, buttercup. Perhaps something terribly sad happened to him."
"Like me? And Charlotte? And Tommy?"
She gave a slow nod. "That could be. Perhaps you should ask him. Be kind though. Always kind." She inspected her handiwork, then caught the child's gaze in the vanity's mirror. "And maybe you can help him. Show him how to be happy. Some people just don't know how. Or they forgot."
Gabby turned around on the stool, but she didn't look up. Instead, she studied her feet, dangling above the floor. "But I'm just little."
"Ah, buttercup, that's all right." Theo reached out and gently clasped Gabby's chin between her thumb and forefinger, raising her ward's face upward so she could see into her baby-blue eyes. "You just haven't grown tall yet, that's all. It's there. One of these days, you'll sprout up like Granny's plants, but that isn't the important thing. You may be little on the outside right now, but your heart is as big as all Colorado." She released the child's chin, then stooped to wrap her arms around the girl, hoping this time Gabby wouldn't hold back.
The girl hugged her, a quick squeeze that was over much too quickly, before she scrambled off the dressing table's matching stool. "It's your turn, Charlotte," she said as she skipped from the room.
"Where are you going?" Theo grinned and had a moment of sympathy for Eamon at the same time. She knew exactly where Gabby was heading. Poor man doesn't know what's about to hit him.
Her prediction proved correct as the girl responded, her cheerful little voice trailing down the stairs. "To help Mr. MacDermott be happy."
"I know it's Saturday and you have no school, but we still need to collect eggs." Theo moved into the hallway and yelled down the stairs. "I'll meet you at the henhouse in a few minutes."
"Okay, Mama Theo!"
Theo shook her head as she walked back into her room. Gabby Bainbridge was a force to be reckoned with. She did not touch people often and she carried scars from her past, but there was no escaping her persistence or her charm. "I'm so sorry, Eamon."
"Why are you sorry, Mama Theo?" Charlotte asked as she sat in the vacated seat, her honey-brown eyes intent upon the mirror.
"Because Mr. MacDermott is about to get blown over by Hurricane Gabby. You know what a chatterbox she can be. And you know how determined she is."
The little girl sighed and nodded in agreement. "I know." She sighed again as her fingers plucked at the hem of the shirt she wore over her trousers. "Not sure how it happened, but she ended up with all my peppermint sticks."
"She did?" Theo picked up the brush and drew the bristles through Charlotte's light brown hair, making the thick strands curl and gleam in the light coming in through the window. "Braid or pig tails?"
"Pig tails." Her fingers continued to pick at her shirt, pulling at a loose thread. "Mr. MacDermott is very quiet."
Theo nodded as she chose several ribbons—two each of red, green, and yellow—from the little ceramic box on the dressing table and held them up. "No, he doesn't say very much, does he?"
Charlotte shook her head, and a blush rose to her cheeks as she chose the green ribbons. "But he's not like me. He's not … shy."
"No, he's not shy, rosebud. He's just … sad for whatever reason." She rested her hand on Charlotte's shoulder and gave a light squeeze. "But you can help him, too."
The little girl's face brightened, although doubt flickered in her eyes. "Me?"
"Of course. Why not you? You're a sweet girl, and you have a big heart, too. Be kind to him and he'll be kind back, and maybe, between all of us, he won't be sad anymore." She drew the brush through Charlotte's hair, then parted it down the middle, and separated the sides. A few more quick strokes and she tied the green ribbons, creating two perfect pigtails, the ends curling like a true pig's tail.
The ribbons would be lost or stuffed into a pocket and her hair would be tangled and knotted after a day of hard play, but it didn't matter. Not in the least. This time Theo spent with the girls was not so much about doing their hair, but more about talking and listening and loving. Over time, it had become a ritual, one that she enjoyed. "You're done."
Charlotte slipped off the stool and threw her arms around Theo, hugging her tight. "Thank you, Mama Theo."
"My pleasure, rosebud. Now scoot with you. I'll be down in a minute, and we'll collect those eggs."
As Gabby had done, Charlotte skipped from the room, then ran down the stairs, her sock-clad feet light on the risers.
Theo listened, a smile on her face, then pulled the brush through her own hair, tying the heavy mass into a ponytail at the back of her head. Her thoughts flew to Eamon, and her smile grew. The man didn't stand a chance at remaining sad, not with two very persistent little girls showing him how to be happy. She smirked at her reflection in the mirror, then sat on the stool the girls had utilized earlier, and pulled on her thick wool socks and boots. A moment later, she left her room and went downstairs to find the kitchen empty.
No Marianne, no Granny, no children. She glanced out to the porch, but only saw Charlotte pulling on her boots. Closer to the barn, she saw Gabby, one of the rag dolls she loved dangling from her fingertips with its stuffed feet dragging through the dirt and the small cigar box where she kept what she called "medico supplies" tucked under her arm.
Again, a smile crossed her lips. The little girl was going to see Eamon right now and begin her battle to make him happy, starting with "fixing" her doll.
Excerpt. © Reprinted by permission. All rights reserved.

Book Info:
From the acclaimed author of Michief and Magnolias, Marie Patrick's second MacDermott Brothers novel is a stellar western historical filled with heartwarming emotion.
Former US Marshal Eamon MacDermott failed to prevent the death of his brother, sister-in-law, and young nephew at the hands of the Logan gang. Wracked by guilt, he's hung up his guns and turned his back on life altogether. That is, until he meets Theodosia "Theo" Danforth.
Widowed and running Morning Mist horse farm with the help of her extended family and friends, Theo harbors an unshakable belief that everyone needs kindness—even the town's founder who is determined to claim her lands. But how can she convince Eamon he is worthy of happiness?
When the outlaw gang resurfaces and join forces to destroy Morning Mist, Eamon must choose between picking up his guns again to extract vengeance or letting the past remain in the past and forging a new future with Theo.
Sensuality Level: Sensual
Buy:
http://www.simonandschuster.com/books/A-Kiss-in-the-Morning-Mist/Marie-Patrick/9781507204443
http://www.crimsonromance.com/historical-romance-novels/kiss-morning-mist/
https://www.amazon.com/Kiss-Morning-Mist-Marie-Patrick-ebook/


Meet the Author:
Marie Patrick has always had a love affair with words and books, but it wasn't until a trip to Arizona, where she now makes her home with her husband and furry, four-legged "girl," that she became inspired to write about the sometimes desolate, yet beautiful landscape. Her inspiration doesn't just come from the Wild West, though. It comes from history itself. She is fascinated with pirates and men in uniform and lawmen with shiny badges. When not writing or researching her favorite topics, she can usually be found curled up with a good book. Marie loves to hear from her readers. Drop her a note at Akamariep@aol.com, or visit her website at www.mariepatrick.com.