Today is is my pleasure to welcome USA Today bestselling author

Katie Lane

to HJ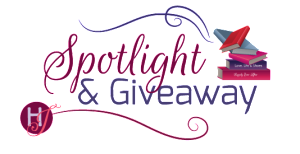 What would you say are the defining characteristic of your Novels?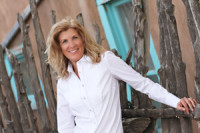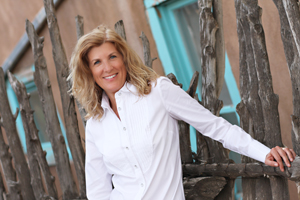 Love. Laughter. Community.
Would you rather… visit the world 100 years into the past or 100 years into the future? Why?
One hundred years in the past. I get queasy riding in the backseat of a car so I think space travel might be a recipe for tummy disaster. The early nineteen hundreds was a happenin' time, what with flappers and speak-easies. Of course, if I land back in New Mexico, I could find myself living in an adobe hut and grinding my own corn with a mono and metate.
Let's talk about your newest release: A MATCH MADE IN TEXAS
If you had to summarize the book for the readers here…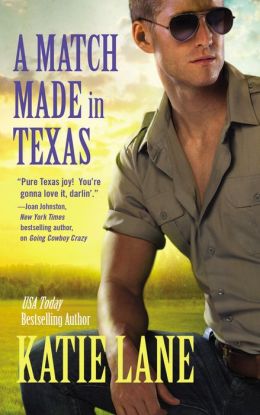 To avoid a scandal and disappointing her family, a thrill-seeking southern girl travels to a small town in Texas where she'll find more thrills than she can handle when she tangles with a preacher conman and a play-by-the-rules hot sheriff.
Please tell us about the characters in your book.
Brianne Cates is the youngest and only sister to the Cates brothers. Therefore, she's more than a little overprotected, which contributes to her need for chills and thrills—skydiving, cliff jumping, racecar driving. Dusty Hicks is a sheriff and single father who is trying to regain joint-custody of his daughter, save a town from an unscrupulous conman, and keep from being Brianne's next thrill.
As you wrote your protagonist was there anything about them that surprised you?
I have never written a lawman hero before. So I didn't know what to expect. I was surprised and thrilled when Dusty Hicks turned out to be this wonderful, dedicated, loving, kick-ass hero that completely won me over. Hopefully, he'll do the same for my readers.
What scene did you most enjoy writing? Why?
The scene where Dusty discovers Brianne drooling over his handcuffs. For me, it just exemplifies their two opposite personalities. Tough, no-nonsense sheriff. Soft, daring woman. It turns steamy in a hurry, and then ends up funny. I just love scenes like that.
Snippet:
Bri's heart jumped to her throat as she whirled around to the doorway. Just that quickly the fantasy was erased by the reality of a fully clothed sheriff with a very grumpy scowl. His mirrored sunglasses pinned her like a fly on a glob of honey.
She hid the cuffs behind her back. "Umm . . . I was just straightening up."
His head dipped as he gave her the once-over. "In nothing but a towel?"
She tried to control her blush. "I thought you wouldn't mind if I showered."
He stepped closer, and without her heels, she felt like a naughty schoolgirl addressing the principal, which caused another fantasy to pop into her head. She blinked it away.
"Well, you're wrong," he said as he pulled off his sunglasses and tucked them in the open collar of his shirt. "I do mind. You're supposed to be cleaning, not enjoying my shower. Or messing with my things."
"Now why would I want to mess with your thing—things?"
What scene was the hardest to write? Why?
Hmm, I guess the courtroom scene because I had to tie everything up. Which was hard to do when the entire town, the hens, and the Cates family were all there at once. I'd love to share a snippet, but I couldn't find one that wouldn't spoil the book for readers :o(
Who would you cast in the role of your characters if your book were optioned for a movie?
Since my cover model looks like Ryan Gosling, I'm going to have to go with him for Sheriff Dusty Hicks. For Brianne Cates, I'm thinking Katy Perry.
If you could have given your characters one piece of advice before the opening pages of the book, what would it be and why?
I would've told Dusty to relax a little and never judge a book by its cover. If he had looked beyond Brianne's family name and money, his stress level would've been a lot lower. Although, then the story wouldn't be as much fun.
What are you currently working on? What other releases do you have planned for 2014?
I'm currently working on Heat Up the Holidays, which is the third book in Hunk for the Holidays series. In September, Ring in the Holidays (the second book in the Hunk series) comes out. And in December, Last Cowboy in Texas, the seventh book in my Deep in the Heart of Texas series, is released.
Where can readers get in touch with you?
www.katielanebooks.com https://www.facebook.com/katielaneauthor?ref=hl
https://twitter.com/ktlane3
Giveaway:
2 print copies of A MATCH MADE IN TEXAS
To enter Giveaway: Please complete the Rafflecopter form and post a comment to this Q:
In A Match Made in Texas, Brianne Cates is willing to do whatever it takes to keep Sheriff Dusty Hicks from giving her a reckless driving ticket. Have you ever be pulled over for a ticket? Did you try to talk your way out of it? Did it work?
Excerpt
He unlocked the door to the jail to find Brianne escaping. Or not escaping as much as stuck. Obviously, the crumbling stucco hadn't been strong enough, and she had managed to get the bars off and her upper body through the tiny window. Fortunately, her hips were too wide to fit through. She wiggled and squirmed as her bare toes pressed against the wall just above the bed she'd pulled beneath the window.

Dusty watched for a few moments, his gaze pinned on the curves of her butt, which pushed out so temptingly. As much as he hated to admit it, she had one nice ass. Beneath the soft material of her pants, her cheeks curved out in lush fullness. And Dusty couldn't help wondering what it would feel like to curl his fingers around those hips and still her wiggles with a hard thrust.

The train of his thoughts caused desire to ooze slow and thick through his veins straight to the bulge beneath his fly. His reaction drained all the humor out of the situation and had him walking over to unlock the cell. He pushed open the bars, and at the creak of the hinges, she stilled.

"Is someone there? " She tried to pull her head back in, but she really did appear to be stuck.

Dusty walked over and set the bag and soft drink on the end of the bed. "Problems? "

She hesitated for only a second before she answered. "No, no problems. I was just getting a breath of fresh air." A smile crept over Dusty's mouth. "Really? And how's the weather? "

"A little windy." She remained teetering in the window, her toes a good foot from the mattress. Since her fingernails were painted a pastel color, he was surprised to find her toenails painted an electric blue with . . . he leaned closer . . . little white lightning bolts on the big toes.

"Do you think you could help me out here? "

Her words had him jumping guiltily as if he'd been looking at something more than just her bare toes. Of course, he had no business examining anything on the woman—nice butt or weirdly painted toes. She was his prisoner, and he needed to remember that.