Today it is my pleasure to Welcome author
Margaret Brownley
to HJ!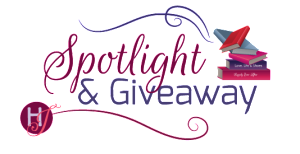 Hi Margaret and welcome to HJ! We're so excited to chat with you about your new release, A Match Made in Texas!
Please summarize the book for the readers here:
A Match Made in Texas: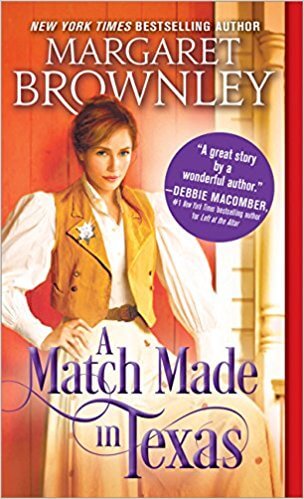 A for Amanda Lockwood, the town's new sheriff
M for Murder
A for Attack of the Red Feather posse
T for Trouble in town
C for Catching the bad guys
H for Handsome hero
M for Match made in Texas
A for the Armadillo that saved the day
D for Dancing in jail
E for Escape!
I for Invitation to a hanging
N for Newfound love
T for Two-Time, Texas
E for the Expression of love
X stands for a knock-your-socks-off Kiss
A for love ever After
S for three Sisters.

Please share your Favorite quote from the book:
Rick: "Are you're askin' if your virtue is safe with me?"
Amanda: She blushed, but refused to back down. The man didn't mince words and neither would she. "Well, is it?"
Rick: "Safe as you want it to be."
Please share a few Fun facts about this book…
The Lockwood sisters were inspired by the March sisters from Margaret's favorite childhood book, Little Women
The strange incident with the armadillo was based on a true story.
You're invited to a hanging; Amanda was shocked when the mayor sent out invitations to a necktie party, but that's how it was done in those days—for real.
If your book was optioned for a movie, what scene would you use for the audition of the main characters and why?
I'd use the opening scene for the audition. Amanda has just been thrown off a stagecoach for criticizing the driver's recklessness. Rick finds her in the middle of nowhere and offers to give her a ride. She's hesitant to trust the stranger, but not wanting to spend the night alone in the desert, she accepts his offer.
Snippet:
No sooner had she seated herself upon the wooden bench than Mr. Rennick took off hell-bent for leather.
Glued to the back of the seat, she cried out. "Oh, dear. Oh, my. Ohhh!"
What had looked like a perfectly calm and passive black horse had suddenly turned into a demon. With pounding hooves and flowing mane, the steed flew over potholes and dirt mounds, giving no heed to the cargo behind. The wagon rolled and pitched like a ship in stormy seas. Dust whirled in the air and rocks hit the bottom and sides.
Holding on to her hat with one hand and the seat with the other, Amanda watched in wide-eye horror as the scenery flew by in a blur.
The wagon sailed over a hill as if it was airborne and she held on for dear life. The wheels hit the ground, jolting her hard and rattling her teeth. Her hope chest bounced up and down like dice in a gambler's hand. Her breath whooshed out and it was all she could do to find her voice.
"Mr. R-Rennick!" she stammered, grabbing hold of his arm. She had to shout to be heard.
"What?" he yelled back.
"Y-you sh-should—" She stared straight ahead, her horrified eyes searching for a soft place to land should the need arise. "S-slow down and enjoy the s-scenery."
Her hat had tilted sideways and he swiped the peacock feather away from his face.
"Been my experience that sand and sagebrush look a whole lot better when travelin' fast," he shouted in his strong baritone voice.
He made a good point, but at the moment she was more concerned with life and limb.
He urged his horse to go faster before adding, "It's also been my experience that travelin' fast is the best way to outrun bandits."
"W-what do you mean? B-bandits?" It was then that she heard gunfire.
She swung around in her seat and her jaw dropped. Three masked horsemen were giving chase and closing in fast.
Excerpt. © Reprinted by permission. All rights reserved.

What do you want people to take away from reading this book?
Never criticize an ornery stagecoach driver, especially when crossing a desert.
What are you currently working on? What other releases do you have planned for 2017?
A new series titled Shotgun Brides
The third book in the series, How the West Was Wed, will be published in July and a Match Made in Texas novella will appear in the Christmas in a Cowboy's Arms collection.

Thanks for blogging at HJ!
Giveaway:

Print copy of A Match Made in Texas by Margaret Brownley
To enter Giveaway: Please complete the Rafflecopter form and Post a comment to this Q:

Have you ever accepted a ride or help from a stranger?
Book Info:
Welcome to Two-Time, Texas:
Where tempers burn hot
Love runs deep
And a single woman can change the course of history.
Amanda Lockwood gets more than she bargained for when she's elected the first female sheriff of Two-Time, Texas. Anxious to prove herself, she sets out to stop crime in its tracks―taking down wanted man Rick Barrett in the process. But there's something special about the charming outlaw. Common sense says he must be guilty…but her heart keeps telling her otherwise.
So what's a sheriff to do? Gather an all-female posse and ride to save the day.
Who knew A Match Made in Texas could be such sweet, clean, madcap fun?
 
Buy Links: Amazon | Books-A-Million | Barnes & Noble | Kobo | Chapters | iBooks | Indiebound


Meet the Author: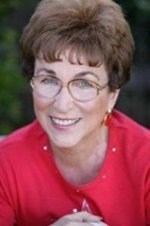 New York Times and CBA best-selling author MARGARET BROWNLEY has penned nearly forty novels and novellas. Her books have won numerous awards, including Readers' Choice and Award of Excellence. She's a former Romance Writers of American RITA® finalist and has written for a TV soap. She is currently working on a new series. Not bad for someone who flunked eighth grade English. Just don't ask her to diagram a sentence.