Today it is my pleasure to Welcome romance author
Christi Barth
to HJ!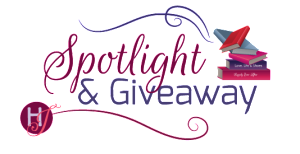 Hi Christi, welcome 🙂
If you were written about in the newspaper, on the front page what would the headline say? Why?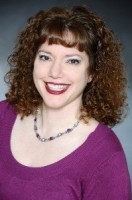 Crazy about her husband, uber-loyal to her friends, overly-blunt smart-aleck hits the NYT bestseller list. Why? Because 3/4 of that sentence is true, and I'm crossing my fingers that the whole thing will be sooner rather than later…..
Would you rather…have 3 wishes in 10 years or 1 wish today? Why?
One wish today – Carpe Diem! I have NO patience. Zero. Zilch. Can barely stand waiting the full minute thirty seconds for the microwave to heat my tea. Waiting ten years would pretty much make me implode with frustration.
Let's talk about your newest release: A Matchless Romance
If you had to summarize the book for the readers here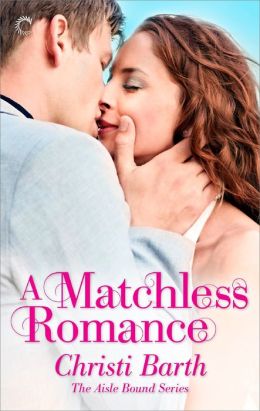 When a Chicago matchmaker transforms an awkward nerd into a sexy stud, she's sorely tempted to keep him for herself! And in case anyone has Olympic fever, I'd better mention that my awkward nerd happens to be a smoking hot Olympian with two medals. it is laugh-out-loud funny and romantic and will leave you with a sigh in your heart and a smile on your face.
Please tell us about the characters in your book?
As a video game designer, Drew thinks he's a stereotypical nerd. He doesn't realize that his mind is packed inside a smoking hot body. Oh, and those Olympic medals in track only add to his sex appeal.
Tabitha grew up seeing the worst in men – and yet still turned into a matchmaker who believes in true love. For everyone else, that is. She isn't so convinced it'll happen to her. Not even when she goes all fan-girl at meeting the designer of her favorite video game.
There's nothing in the world that could convince Drew that he's even in the same league as the beautiful matchmaker. Except…it's her job to make him–and the world–believe just that.
As you wrote your protagonist was there anything about them that surprised you?
Yes – how super hard it is to write a beta hero! There is a very fine line to walk between the hero thinking he's boring and unattractive – while still horrifyingly awkward enough to make people snicker, and yet portraying him in enough of a romance hero manner to snare the attention of the heroine.
What scene did you most enjoy writing? Why?
Writing their meeting was all kinds of fun. I pictured that scene before I knew what was going to happen in the rest of the book. It is all kinds of fun confusion an d attraction.
"Did you run into me just to cop a feel?" she asked in a husky voice. One that sounded like the beautiful redhead had rolled out of bed after screaming her pleasure to the rafters for three rounds.
"No." What kind of creep did she take him for? For God's sake, this wasn't some sleazy alley at midnight. Sure, he'd gotten off of the El at the wrong stop, so Drew couldn't pinpoint his location. But this street was only a block away from what the bumper-to-bumper traffic he'd seen lurching below the train indicated was a main drag. He'd jogged by a couple of boutiques and art galleries as he tried to run off his irritation. All he'd really done was feel stupid for running in jeans.
Her eyes narrowed. "Then is this your lame, signature move? Did you figure that once we sidewalk snuggled, I'd be putty in your hands?"
"No." Drew knew just enough about women to know it was never that easy. "I figured running into you was better than making you fall down. Lesser of two evils. But I've gotta say, the result doesn't suck." After all, the hot mystery woman still hadn't pulled out of his loose embrace.
"Thanks." High, arched eyebrows gave her a look of being in on a joke with the rest of the world. "Now do you maybe want to let go of my ass?"
"Wouldn't be my first choice. It's a pretty terrific ass." Nevertheless, Drew dropped his arms to his sides. He didn't want to scare the pretty woman Fate had dropped into his path.
What scene was the hardest to write? Why?
By far the hardest to write was the wedding where Drew has to be an awkward mess. He has a series of unfortunate and accidental hijinx that will look great when this book is turned into a movie, but were a huge challenge to write! Here's a snippet of him offering to provide an escape to the groom.
Uh oh. A scared groom sounded way more serious than a couple of missing flower petals. "You've got cold feet?"
Ben lifted his foot and shook it slowly. "Superman's Fortress of Solitude up in the Arctic was a tropical island paradise compared to how cold my feet are."
"Seriously?" It surprised Drew, that a man on the verge of a lifelong commitment was so gun shy he'd admit it to the first guy who crossed his path.
"Marriage was the one thing I spent my entire life avoiding. Practically made a career out of it. This is uncharted territory for me. I'm scared shitless." He held his hands out in proof. They both watched them tremble the tiniest bit. "But—"
"Don't say another word. There's no time." Weird that none of his groomsmen were around to help Ben out. Guess it was up to him. Tabitha might even be thrilled by his take charge approach. Drew looked left, toward the minimalist chrome and leather couches in the lobby. It teemed with people, but nobody else in obvious wedding getup. This was their chance.
He leaned in close. "I've got a car in the garage. If you want out, say the word. I'll drive you anywhere you want to go. Although your place is probably too obvious. Maybe I should take you to O'Hare?"
"Unbelievable." Tabitha's voice cut through him like a laser scalpel. "Did you really just volunteer to drive the getaway car for the groom?" The elevator doors—the ones he sadly had not heard open—clanged shut. Her tone made it quite clear that Drew's attempt at male solidarity had been unwise in the extreme.
Uh oh. Out of the corner of his eye, he glimpsed a long, lavender skirt that had to belong to one of the bridesmaids. And where they went, chances were good the RealTV cameras weren't far behind. Which meant all of America would get to watch him offer to provide the means for Ben to break Ivy's heart. Not exactly the positive press coverage that Keiko wanted from him.
Wait—no. He'd done nothing wrong. Every video game hero he'd ever coded battled to stand up for what he believed. He couldn't back down just because of one angry female. Or even three.
Who would you cast in the role of your characters if your book was optioned for a movie?
Oh, I cast every book I write – you can see all of my couples on my Pinterest page at http://www.pinterest.com/christibarth Tabitha would be played by a red-headed Emma Stone, and the uber-hot Drew would be Chris Evans (and my picture of him on Pinterest is shirtless – trust me, it is worth a look!).
If you could have given your characters one piece of advice before the opening pages of the book, what would it be and why?
Hmmm – if I give them advice, then the story wouldn't be as fun and full of conflict! But if we assume they are real people, trying to avoid the torture of misdirection and romantic mishaps? Then I'd tell Tabitha to hit on her hot client the moment she meets him. And I'd tell Drew to shave. Every day. So he doesn't risk having three days of stubble when he meets a gorgeous girl.
What are you currently working on? What other releases so you have planned for 2014?
I just finished Love on the Boardwalk, an Atlantic City based sequel to Love at High Tide. It'll be out in October, and I'll tease you with this thought: rebound flings are supposed to have soft landings, but one sexy cop is about to fall hard…
But first, I'm thrilled to announce that I'm launching a new trilogy set in the Finger Lakes – the Shore Secrets series . Book One, Up To Me, releases in June. In it, a hard-nosed businessman with contempt for small town America is forever changed by the love of a sexy hotel owner and a quirky but tight-knit community famous for its anonymous journal by the lakeshore. Next week I start writing Book Two, Up To You!
Thanks for blogging at HJ!
Giveaway:

1 ebook of A Matchless Romance, and 1 ebook of Planning for Love
To enter Giveaway: Please complete the Rafflecopter form and Post a comment to this Q:

Have you ever used a matchmaker (not the awesomeness of Match.com, but a real live matchmaker)? How did it work out for you? Or if you haven't tried one yet, are you intrigued by the notion?
Except
He padded across the beige carpet in bare feet. Amazing how intimately naked a man could look in a polo shirt, jeans, and bare feet. Drew knelt by the side of the divan. Took her hand in his and dropped a soft kiss dead center between her wrist and oval opal ring on her middle finger.
"I'd rather tell you that you're beautiful. Every time I look at you, it's like a sucker punch straight to my dick. But I'll also admit that your mind's as stacked as your body. So yeah, you're brilliant."
Tabitha gaped. She knew it because she felt the air cut across her tongue as she dragged in a surprised breath. Sure, they'd kissed. And she'd gotten no sleep for two nights replaying the kiss. Trying to figure out what it meant and what to do next. But she hadn't expected Drew to so boldly move things forward. Not the man who believed so strongly—and so wrongly—that he was invisible to women. Unless….he didn't mean it. Unless the straight-A student wanted to be sure he took home a gold star for the night. She tossed her hair back and sat up a little straighter.
"That's quite a compliment. But much like earlier, wholly unnecessary. I saw how well you loosened up. How well you interacted with Ashley and Tara and Kate. You don't have to prove anything to me."
"Don't I?" He rubbed a finger lightly across her palm. That barest of touches sent erotic lightning bolts through her body. "I think I do. First, I had to prove that I could handle your friends. Now, I'd like to prove how well I can handle you."
Part of Tabitha wanted to strip off her clothes right then and there. Offer herself up to him on a silver platter. But the other part of her still couldn't quite believe the transformation. Didn't trust the validity of this new, alpha version of Drew. Even though it was the man she'd seen inside him all along.
"I thought you were only this sure of yourself on a track or behind a computer," she tried to joke. Instead, it came out squeaky and breathy. Because he was still doing that stroking thing on her hand and it made Tabitha want to simply writhe.
"That's all you've seen. Doesn't mean that's all there is. I'm sure of myself, most comfortable doing things I'm good at. And let me assure you, Tabitha, I excel at sex."
His oddly blunt delivery might turn off other women. But for Tabitha, his cocky honesty was one heck of a turn-on. Just like every single little thing she discovered about Drew. "Prove it," she said recklessly.
Next thing she knew, Drew was draped half on top of her. One hand cradled her scalp. The other pulled at her back, lifting her off the round cushion and into his body. And his mouth—well, it took hers. No sweet, gentle exploration. His tongue ravaged hers, delving into every nook and cranny with long, sweeping licks that brought every inch of her body to a state of need and want within moments.
Book Info:
Tabitha Bell is the face of Chicago's premiere matchmaking service. At least, she hopes it will be someday, once business really takes off. What she needs is more clients, so when she meets a sexy gamer in need of help, it's the perfect opportunity.
His discomfort talking to women almost cost Drew Watson his job. He'd be happy holed up in his office, designing blockbuster video games, but his boss considers talking to investors a nonnegotiable requirement. Who better than a matchmaker to teach him how to be comfortable around the opposite sex? Trouble is, Drew wants to get more than comfortable with Tabitha, while she's determined to keep their relationship all business.
Soon Tabitha learns that beneath the geek-chic hoodie lies six feet of sexy physique—and the more time she spends with Drew, the more she appreciates his brainy brand of charm. Will she succumb to his sweet-but-nerdy charm offensive or will it be game over before he can win her heart?
Book Links:
Author Bio
Christi Barth earned a Masters degree in vocal performance and embarked upon a career on the stage. A love of romance then drew her to wedding planning. Ultimately she succumbed to her lifelong love of books and now writes contemporary romance. Christi is President of the Maryland Romance Writers and lives in Maryland with her husband. A Matchless Romance is book 4 in her award-winning Aisle Bound series.
Website | Facebook | Twitter |