Today it is my pleasure to Welcome author
Megan Crane
to HJ!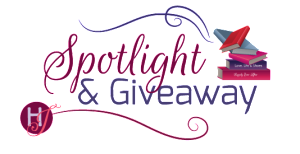 Hi Megan and welcome to HJ! We're so excited to chat with you about your new release, A Montana Born Christmas!

So great to be back!

Please summarize the book for the readers here: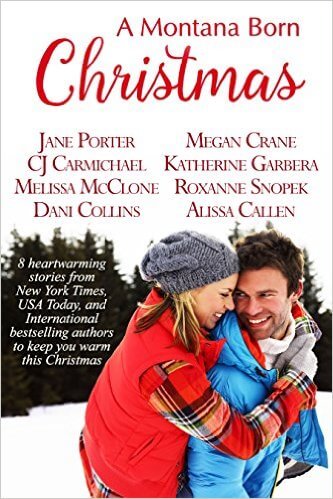 A Montana Born Christmas is a boxed set of some fantastic Christmas stories by different authors, all set around the fictional town of Marietta, Montana. My story is called "Come Home for Christmas, Cowboy" and is about a marriage gone wrong–and the Christmas magic that sets it right again.

Please share the opening lines of this book:
How about this blurb instead:
This Christmas season, Christina Grey Cooper has finally accepted that her marriage to her college sweetheart Dare is over.

So she packs up her things, leaves a note, and heads back home for Marietta, Montana in the hope that a Christmas with her family will help piece her head—if not her heart—back together.

Dare isn't about to let the love of his life go, and who cares if that's what he thought he wanted? He'll do what it takes to win Christina back—even if that means suffering through Christmas with his in-laws, pretending to still be happily married for the sake of family harmony, and trying not to get caught up in all that holiday nonsense he's never believed in…

But Christmas is magical, especially in Montana.

And if Dare has any hope of convincing Christina to give him one more chance, it's going to be here…
Please share a few Fun facts about this book…
Dare, the hero of this book, is scientist. Yes, a cowboy scientist. I just love that.
Though the heroine of this story grew up in Marietta, Montana, she and Dare met at college in Missoula, which I consider to be one of the finest cities around. It's such a great town!
The Bitterroot Valley, south of Missoula, also features heavily in this story. I'm lucky enough to have some family in the Bitterroot, and can tell you that you never quite recover from its beauty. It's one of the most glorious valleys on this earth. Go there. You'll like it.
If your book was optioned for a movie, what scene would you use for the audition of the main characters and why?
Oh, I find this so hard! Dare needs to smolder with all his angst and heartbreak, and poor Christina loves him so much but has to move on from all his iciness… And then, of course, there's all their chemistry… I honestly don't know what scene would best show it!
What do you want people to take away from reading this book?
That love always wins. Especially at Christmas.
What are you currently working on? What other releases do you have planned for 2015?
My only remaining release in 2015 is under my other name, Caitlin Crews. Unwrapping the Castelli Secret is a Harlequin Presents and features: a stepbrother hero, a secret baby, faked amnesia, a Christmas ball in Venice, Italy, and, of course true love. What more could you ask?
And look for Edge of Obsession in January 2016 by Megan Crane, a dystopian erotic romance featuring some raw and elemental gentlemen I like to think of as futuristic Vikings. Oh yeah. 🙂
You can always keep track of my books at www.megancrane.com

Thanks for blogging at HJ!
Giveaway:

I'll give one of my Montana Born kindle e-books to three winners! (Open internationally.)
To enter Giveaway: Please complete the Rafflecopter form and Post a comment to this Q:

Which sort of Christmas carol do you like best: cheery or a little bit mournful?
Excerpt from A Montana Born Christmas:
"You could smile," she told him. "It won't kill you."
"It might."
"You're the one who wanted to pretend we were happy together," she reminded him, and there was no particular accusation in her voice. It was simply a fact. "This was your idea. You could have been sitting at home in Denver all by yourself if you wanted. You probably shouldn't have come all the way up here and agreed to lie about your feelings if it's this hard for you to crack a single freaking smile."
"It's never just a smile, though. Is it?"
And the situation got out of hand, just like that.
"Dare…"
But she was whispering, and she had no idea if she was warding him off or begging him to come closer.
"First it's the smile," he said, his voice a husky thing in the momentary privacy of the back hall. "Then all the things that come with it. You make me imagine I can be that man you smile at, Christina. You make me think that if I play him long enough, I'll turn into him one day. But what happens if I don't?"
"I have no idea what you're talking about."
She also didn't care. The hallway was dimly lit, his mouth was so close to hers as he stood there in front of her that it was the only thing she could think about. Then he flattened his palms on the wall on each side of her head and the world disappeared into that gaze of his, smoky and intent.
"You know where I come from," he said, his voice like a dark throb along the surface of her skin, then deep beneath it. "You know what that makes me. Why do I have to keep reminding you?"
"You were a kid who deserved better and a man who overcame a deeply crappy start," she said, not following him. But it was hard to follow anything just then that wasn't his mouth. "You were also an awesome husband for a while, but then you went deep freeze on me. That's on you, Dare."
"You're drunk."
"I'm tipsy. Slightly tipsy. And what does that have to do with anything?"
He leaned closer and Christina trembled, thinking he would put his mouth to hers again. But he didn't. He angled himself so his mouth was right next to her ear, so that when he spoke his voice shivered over her and into her as if his hands were running along her skin.
She wanted that more than she could bear.
"That's too bad."
"Why?" She hardly recognized her own voice. Tight and needy and breathless besides. "I thought you told me not to get drunk."
"But if you were, I might tell you all the ways I want you, because you wouldn't remember. You wouldn't hold me to it in the light of day." His breath fanned over her skin and she wanted. She'd wanted him forever. She thought she always would. God save her from the things she wanted. "You wouldn't know."
"I already know." She didn't mean to move, but then her hands were at his hips, touching him as if she'd never lost that right. As if he'd never shut her out. As if his body was as much hers as her own had always been. She'd forgotten how good that felt. How right. "But that doesn't matter if you won't do it, does it?"
"Christina." Her name was like fire. It streaked through her, searing her to the bone. "I try so hard to keep you safe, especially from me, and yet all I seem to do is hurt you."
She wasn't drunk, but she wasn't thinking particularly clearly, either. And maybe that was a good thing. She wrapped her arms around that lean waist of his, luxuriating in the feel of those hard muscles she loved so much even through the long sleeved shirt he wore. The exquisite perfection of his finely-hewn back. He sucked in a breath and she tipped her head back, her face still caged between his hands on that wall on either side and her arms caging him in turn, and their gazes tangled. Held.
"Then stop it," she suggested, and then she lifted herself up the remaining distance, high up on her toes in her favorite old boots, and kissed him.
Excerpt. © Reprinted by permission. All rights reserved.

Book Info:
Here's the blurb for ALL EIGHT great stories!
Ready to two-step under the mistletoe with a hot cowboy? How about a gorgeous tycoon? Spend a white Christmas in Montana with eight heartwarming, contemporary romances. This limited edition collection features sweet and sexy holiday stories from bestselling and award-winning authors. You'll find eight romantic heroes to fall in love with in A Montana Born Christmas boxed set. And all for less than a dollar!
Christmas at Copper Mountain by Jane Porter
Life has been tough at Copper Mountain Ranch and widower Brock Sheenan's kids have never had a proper Christmas. His new housekeeper, Harley Diekerhoff, is determined to change that–but she doesn't count on falling in love with her taciturn boss.
Come Home for Christmas, Cowboy by Megan Crane
Christina Grey Cooper has finally given up on her marriage and returned home to Marietta to lick her wounds. But Dare can't let the love of his life go, even if what's standing in the way of a true holiday miracle is himself… Can the magic of a White Christmas in Montana help him save what he's nearly lost forever?
A Cowgirl's Christmas by CJ Carmichael
Betrayed by her father, Callan Carrigan has to decide what matters most to her. Fighting Court McAllister to get back the family ranch, or giving Court what he really wants—her heart.
A Cowboy for Christmas by Katherine Garbera
Back in Marietta, disgraced, the last person Annie Pruhomme wants to see is hunky Carson Scott. Does he hold a grudge, and why does he still look so hot?
Mistletoe Wedding by Melissa McClone
An instant family isn't on ranch foreman Tyler Murphy's Christmas list, but event planner Meg Redstone's kisses are. Getting her under the mistletoe, however, is going to take a miracle…or help from Santa.
A Sweet Montana Christmas by Roxanne Snopek
A marriage in jeopardy, a decrepit honey farm and an unexpected birth on a dark, snowy night. All they need to rediscover their love is a Christmas miracle.
Blame the Mistletoe by Dani Collins
Commiseration over being alone for the holidays turns to a holiday fling, making Liz Flowers think Blake Canon is giving her the Best Christmas Ever. But when family secrets are revealed and their children arrive home early, will they be able to keep the season bright?
Her Mistletoe Cowboy by Alissa Callen
Ivy Bishop plans to spend Christmas holed up on an isolated Montana ranch far from the city and her ex-fiancé. But the more time she spends with the workaholic cowboy next door the more she realizes her heart isn't actually broken – yet.
Book Links:

Meet the Author: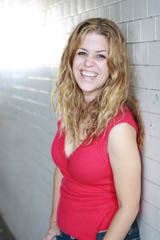 USA Today bestselling, RITA-nominated, and critically-acclaimed author Megan Crane has written more than fifty books since her debut in 2004. She has been published by a variety of publishers, including each of New York's Big Five. She's won fans with her women's fiction, chick lit, and work-for-hire young adult novels as well as with the Harlequin Presents she writes as Caitlin Crews. These days her focus is on contemporary romance from small town to international glamor, cowboys to bikers, and beyond. She sometimes teaches creative writing classes both online at mediabistro.com and at UCLA Extension's prestigious Writers' Program, where she finally utilizes the MA and PhD in English Literature she received from the University of York in York, England. She currently lives in the Pacific Northwest with a husband who draws comics and animation storyboards and their menagerie of ridiculous animals. Find out more about her and her books at http://www.megancrane.com.
Website | Facebook | Twitter |