Today it is my pleasure to Welcome romance author
Scarlet Wilson
to HJ!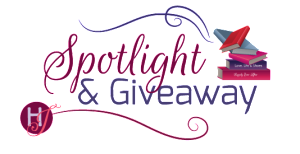 Hi Scarlet, welcome.
Thanks for stopping by to talk about your  newest release: A Mother's Secre
Opening line of the book: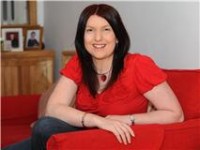 "Look Mummy, that's our island!"
Random facts about this book…
This book is set on the island of Arran off the West Coast of Scotland. The population of Arran doubles every summer with the amount of people holidaying there.
When I started to write this book I called it 'The Bad Surrogate@ because I was conscious that was the label my heroine would have worn in the press.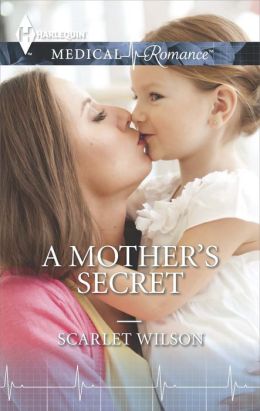 The hyperbaric recompression chamber at Millport is also real. Sadly this has now been closed.
What, in your mind, distinguishes this book from other books out there in the same genre?
The surrogacy issue is the thing that really sets this book apart from others. It's a subject that is only tackled rarely. My heroine was acting as a surrogate and decided to keep the baby.
Please tell us about the characters in your book?
Gemma Halliday has come to Arran to get away from things. She wants a quiet life, in a quiet setting with her four year old daughter Isla.
Logan Scott is a GP on the island. He's been brought up on Arran and taken over the GP practice from his father.
As you wrote your protagonist was there anything about them that surprised you?
I really enjoyed dealing with my heroine's perceptions of herself, and how others perceived her during the course of the book. People were much more accepting than she thought. It does help that all her unfounded fears are proved by the end of the story!
The First kiss…
The little lines appeared around the edges of his eyes as his smile grew wider. "How close a colleague would that be?"
His hips turned towards hers and his hand settled on her hip. Her reaction was automatic, her hips turned a little, edging round to face his. She wanted to sit her tea down, but anything that was going to make them break this stare or positioning was a definite no-no.
The air around them was practically sizzling. All of a sudden the thick, waterproof coat felt as if it was stifling her. Her lips were dry again. This time when she wet them with her tongue she was aware that he couldn't take his eyes off them.
"How close a colleague does he want to be?" Her voice was barely a whisper.
He reached up his hand and ran a finger down her cheek lightly. "This close?"
She could barely swallow. She shook her head. "Closer."
He moved forward, his lips brushing against her ear. "This close?"
She shook her head again, her hand reaching up and catching his.
His head moved, his lips hovering just above hers. "How about this close?" he whispered.
"I think so," she whispered as her lips reached up to meet his.
Wow. No nudging of lips or gentle persuasion. This was a very definite full-on kiss. Logan was obviously a take-charge kind of guy, kissing her so thoroughly she was breathless. Then, as his lips finally released hers, he didn't hesitate. He moved on to her neck, right at the sensitive spot beneath her ears. How did he know just where to kiss her? Just where would drive her absolutely crazy?
What scene was the hardest to write? Why?
The hardest scene to write was this one. My heroine hasn't told the hero she was a surrogate. He's currently worried about his sister who is depressed after going through many unsuccessful episodes of IVF.
His head shook slightly. "She's started ranting on about wanting to hire a surrogate. Hire someone else to have her baby. That's the last thing she needs to be doing."
Gemma felt her stomach twist in a horrible knot. The very last thing on earth she wanted to talk about. The one thing on this planet she wanted to avoid.
But she couldn't. Particularly not now.
There was a roaring in her ears. Part of her was horrified. Part of her was indignant.
Her voice was wavering. "Have you spoken to her about it? Maybe it's the natural next step for her – once she's well, of course."
He looked aghast. "How can it be the next step? She needs to get herself straightened out first before she even considers any other option. And certainly not that one."
She felt herself stiffen completely. "Maybe you should find out a bit more about it before you stand in judgement. Lots of people have babies using surrogates."
"You think that's what I'm doing – standing in judgement?"
"Absolutely."
"And what makes you the expert?"
She took a deep breath. Nightmare. If she dodged this question now she could never look him in the eye again. And she didn't want that. He would find out sooner or later anyway. Best just to get it over and done with. No matter how much she didn't want to go down that path.
She might be a lot of things, but a liar certainly wasn't one of them.
She couldn't hide the tremble in her voice. "I've been a surrogate."
Silence. Ticking past. Seconds feeling like hours.
His eyes had widened, as if he were trying to process what she'd just said. "You…what?" His brow wrinkled, deep furrows appearing across its length and between his eyes. This time her voice wasn't shaky. This time her voice was definite. "I've been a surrogate." She had to be confident. She had to let him know she wasn't ashamed of her actions.
"But why? When?" He looked totally stunned.
This was where it started. The multitude of questions. The expectation that she explain herself. All the things she detested.
"I did it for my friend Lesley and her husband Patrick. Lesley and I grew up together. She was like your sister, infertile. Even when she tried IVF the quality of her eggs meant that she didn't have a lot of viable embryos. It was always unsuccessful."
"But I don't get it. What on earth made you offer to do that?"
"I cared about her. The whole situation was tearing her apart. I could see her collapsing in on herself before my eyes. Just like your sister Logan. When I first met Claire a few weeks ago I recognised some of the things I'd saw in Lesley. The low mood, the weight loss. And I was with Lesley constantly. I cried the river of tears along with her every month when she realised she wasn't pregnant again. I couldn't watch my friend being destroyed by something that was totally out with her control. I decided to do the one thing I could to offer to help."
Logan was shaking his head. "That's a mighty big favour."
Gemma bit her lip. She'd told him now. She couldn't take the words back. But how would he react when he knew the truth?
Logan hadn't stopped. He was still shaking his head. "So, how did Isla fit into all this? What did she think about you giving away her baby brother or sister?"
Gemma froze. He hadn't clicked. He hadn't realised. Her mouth was so dry. Licking her lips did nothing. Only emphasised the sandpit in her throat.
"Isla didn't know."
"How didn't she know? Did you hide the pregnancy from her?" He frowned, "Or was this before you had her?"
She had to say it. She had to put him right. "Isla is the baby."
"What?" His head spun around. "Isla is the surrogate baby?"
She nodded.
"But that means…you stole your friend's baby?" He was astounded. But it was the only natural conclusion to reach.
"Isla is my daughter. She was my baby. It was my egg."
If your book was optioned for a movie, what scene would you use for the audition of the main characters?
I think I would have to go with the one above because it's fraught with emotion.
If I could pick my actors I would have Tom Hardy as Logan Scott and Rachel Bilson as Gemma Halliday.
If you could have given your characters one piece of advice before the opening pages of the book, what would it be and why?
For Gemma it would be simple – 'You were right.'
For Logan it would be 'Listen before you speak!'
What are you currently working on? What other releases so you have planned for 2014?
I have an infectious disease medical romance out in August called Tempted by Her Boss. Think of the movie Outbreak with a Florida setting!
I also have a Christmas book out in November – Christmas with the Maverick Millionaire. I really wanted it to be called Christmas with the Rockstar but that was vetoed!
Thanks for blogging at HJ!
Giveaway:

2 signed copies of A Mother's Secret.
To enter Giveaway: Please complete the Rafflecopter form and Post a comment to this Q:

This book is set on a holiday island. Where would be your ideal island holiday?
Excerpt
I have to confess that this excerpt is a bit of a spoiler. But if anyone had any concerns about my 'bad surrogate' storyline this should put those fears at ease.

As they made their way back along the corridor they could hear some raised voices. "I want to see her. She's my wife. Let me in."
Someone was speaking in a calm, quiet manner. "I'm sorry sir, your wife is currently being assessed by the doctor. If you take a seat in the waiting room, someone will come and get you in a few minutes."
Gemma froze. Her steps halting in the long corridor. Logan's arm had been behind her body and it knocked into her backside. She didn't even notice. She looked shocked.
"You're not listening to me! I want to be there when my wife is being assessed. Don't you know who I am??"
Logan bristled at the angry voice. All patient relatives could become anxious, but this was getting ridiculous. He could glimpse the older woman, who was tiny, squaring up to the large red-haired man. "I know exactly who you are. That's why I'm telling you now to have a seat in the waiting room. If you don't do exactly as I say I'll have you removed. Have I made myself clear?" She was obviously used to dealing with difficult relatives and her diminutive size strangely only seemed to make her a more formidable force.
Logan's feet carried him closer. The man was shaking with rage. If he was going to take a swing for the nurse Logan wanted to be ready to stop him.
The man's face was almost the same colour as his hair. After a few tense seconds he stomped down the corridor, still ranting under his breath.
Logan shook his head. "What a prat. I bet his wife doesn't even want to see him." He turned back to Gemma. She looked scared. She looked in shock. "Gem? What's wrong?" He walked over and put his hands on her shoulders.
His touch seemed to spur her into action. Her legs moved quickly, pacing up the corridor and staring through the gaps in the curtains surrounding the cubicles. She was like a woman on a mission. What on earth was she doing?
She searched through four empty cubicles, then another three with patients she obviously didn't know. He could tell immediately when she'd found who she was looking for.
"Lesley!" She disappeared at once behind the curtains. A chill swept over his body. It was the way she'd said the word. She sounded almost – haunted.
Realisation was sweeping his body, making every tiny hair stand on end. Lesley. The friend she'd been a surrogate for.
That's why she stopped mid-step in the corridor. The boorish red-head must have been Patrick. But this was a maternity hospital and Lesley couldn't have children. Did she work here? Gemma hadn't mentioned anything on the flight here.
Logan was torn. This was the thing that had pushed them apart. But no matter what his feelings on the matter, his only concern here was Gemma. He'd seen her face. He needed to be sure she was okay.
He stood at the gap in the curtains. Lesley was lying on a trolley, her face badly bruised and swollen. Her abdomen revealing a pregnancy. Logan's first instincts were horror at the wounds inflicted on the pregnant woman. His second – surprise that Gemma's friend was pregnant in the first place. He'd thought she couldn't have kids.
Gemma was over in an instant, her arms wrapping around her friend's neck. "Lesley, are you okay? What happened? Are you hurt?" She hesitated, then put her hand gently on Lesley's. "You're pregnant." He could hear the surprise in her voice. But there was real and absolute concern in her voice. He didn't doubt how much she cared about her friend, even if they had been estranged.
Lesley didn't answer. She was sobbing. Logan turned away, not want invade either of the women's privacy. But wanting to make sure he was close enough to support Gemma if needed.
After a few minutes Lesley lifted her head. Her lips were burst, her nose looked as it was broken. Purple livid bruising was appearing across her face, the tops of her arms and – around her throat. He'd tried to strangle her?
Logan's hands clenched into fists. His pregnant wife. And he'd tried to strangle her. It didn't matter to him that he didn't even know this woman. How dare a man do this to his wife?
His stomach curled. Gemma had been right. She'd been so right. Logan couldn't bear the thought of what Isla might have been exposed to if Gemma had handed her over to this couple.
Book Info:
After a spectacularly public custody battle for her precious daughter, Isla, Dr Gemma Halliday is determined that their new life on the Isle of Arran will be safe, secure and – for Gemma – single! Except sexy island bachelor Dr Logan Scott quickly breaks down all her resolve…But when her deepest secret comes to light, will Logan be the one man to stay by her side?
Book Links:
Author Bio
Scarlet Wilson wrote her first story aged 8 and has never stopped. Her family have fond memories of 'Shirley and the Magic Purse' with its army of mice, all with names beginning with the letter 'm'. An avid reader Scarlet started with every Enid Blyton book, moved on to the Chalet School and many years later found Harlequin Mills and Boon.
She's worked in the health service for over 20 years, training as a nurse and a health visitor, and now currently working within public health. For her, finding medical romances was a match made in heaven. She's now also writing for Mills and Boon Cherish/Harlequin Romance, Entangled Publising and Tule Publishing.
She joined the RNA New Writers Scheme and was delighted two years later to get The Call as a medical romance writer.
Scarlet lives on the West Coast of Scotland with her fiancé and their two sons.
Website | Facebook | Twitter |