Today it is my pleasure to spotlight the release of

A NEW HOPE

by Robyn Carr

Starting over is never easy, but in Thunder Point, where newcomers are welcome and friends become family, it's possible to find yourself again. #1 New York Times bestselling author Robyn Carr takes us on a moving and rewarding journey as a young woman finds new hope.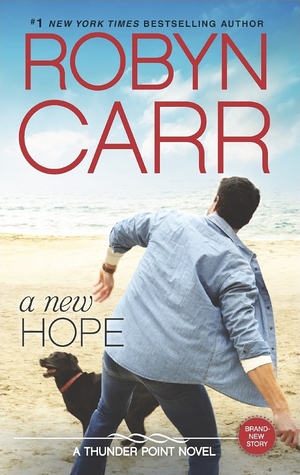 After losing her child, Ginger Dysart was lost in grief. But since moving to Thunder Point, a small town on the Oregon coast, Ginger is finally moving forward. Her job at the flower shop is peaceful and fulfilling, and she's excited to be assisting with the Lacoumette wedding.

In spite of her lasting heartache, Ginger is swept up in the pleasure of the occasion. But the beauty of the Lacoumette farm and the joy of the gregarious family are ruined by an unfortunate encounter with the bride's brother, Matt. Struggling with painful memories of his own, Matt makes a drunken spectacle of himself when he tries to make a pass at Ginger, forcing her to flee the scene in embarrassment.

But when Matt shows up at the flower shop determined to make amends, what started out as a humiliating first meeting blossoms into something much deeper than either of them expected. Everyone around them worries that Ginger will end up with a broken heart yet again. But if Ginger has the courage to embrace the future, and if Matt can finally learn to let go of the past, there may still be hope for a happy ending.


Read an exclusive excerpt from A New Hope 
Late afternoon was Ginger's favorite time, now that the days were longer and the weather milder. The middle of May was kind to the oceanside residents. Storms blew up at night sometimes but the afternoons were generally warm and sunny. Wildflowers bloomed on the hillsides that framed the town and bay. When Ginger was pulling into the shop's sidewalk displays, people would stop to talk. Sometimes someone would insist on lending a hand. Waylan, a grizzly old coot who owned the bar across the street, had taken to her and she believed he watched for her to start her closing-time ritual so he could at least come pass the time. Al seemed to be mysteriously available as well, right when a strong arm would come in handy. Lou Metcalf often stopped by before heading out of town after her day teaching at the middle school. Lou was a close friend of Ray Anne's and had twice invited Ginger for a cup of coffee at the diner. And it was usually right about the time Ray Anne was quitting for the day and would drive that little BMW of hers to the flower shop to talk about dinner. Would they stay in, just the two of them? Go out? Get something from Carrie? Cook? Have Al to dinner? Should it be every man for himself tonight?

But as she pulled in the big wooden Mother's Day tulip, she saw a man walking down the street who looked vaguely familiar. Her brow wrinkled as she studied him. Where had she seen him? He was tall and handsome, she could see that much from a block away. Black hair, broad shoulders, jeans and boots, the common wardrobe around town, but a crisply pressed cotton shirt, sleeves rolled up to expose strong forearms and big hands. As he got closer she could see the jeans were in very well preserved condition—this guy had not just stepped off a fishing boat. His hair, brows and eyes were black and he sported a slight, whiskery beard, a day or two's worth. The moment she found herself thinking he was heart-stoppingly sexy in a very exotic way she also realized who he was. Oh my God, it's Peyton's brother! By then he was upon her and gave her a slightly shy but brilliant smile. Complete with dimples.

He nodded his head, almost a bow. "Miss Dysart… Ginger…I came to apologize."
Excerpt. ©Robyn Carr. Posted by arrangement with the publisher. All rights reserved.
Giveaway:

Print copy of A NEW HOPE (Thunder Point Series #8) by Robyn Carr
To enter Giveaway: Please complete the Rafflecopter form and post a comment to this Q:

Are you a fan of Thunder Point Series? Do you have a Favorite book / character from this series? Leave a comment for the author with your thoughts on the book…
Meet the Author: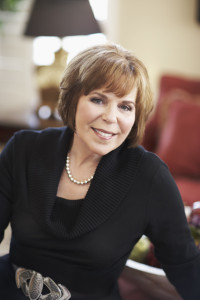 Robyn Carr is a RITA® Award-winning, #1 New York Times bestselling author of more than forty novels, including the critically acclaimed Virgin River series. Robyn and her husband live in Las Vegas, Nevada. You can visit Robyn Carr's website at www.RobynCarr.com.