Today it is my pleasure to Welcome author
Sophie Jackson
to HJ!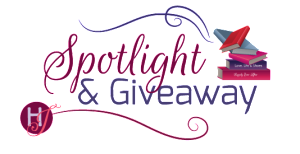 Hi Sophie and welcome to HJ! We're so excited to chat with you about your new release, A Pound of Flesh

!
Please summarize the book for the readers here: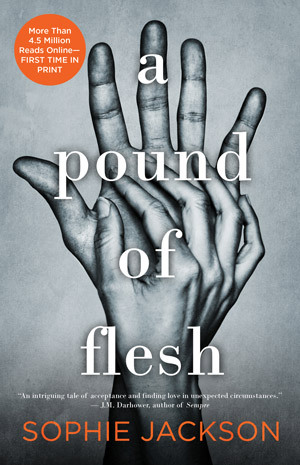 Kat Lane witnessed the death of her father at the age of nine and vows to fight her demons and make a difference in the world by becoming an English Literature prison tutor. There she meets Wes Carter who is, on the outside, rude, arrogant and abrasive. Slowly, as they settle into their roles of teacher and student, they learn to tolerate one another and, once Carter gets parole, the two of them start to see that there is more to each other than they initially thought, especially when it is revealed that Carter played a major role on the night Kat's father died.
It's a story about loyalty, redemption, not judging a book by its cover, and love.

Please share the opening lines of this book:
The hurried sound of their feet on the sidewalk matched the frantic pace of her heart, while her father's grip on her hand was almost painful. Her short nine-year-old legs struggled to match his strides, causing her to stumble, all but jogging to keep up. There was a tightness in his jaw she'd never seen before, and his eyes, usually so bright and carefree, were as dark as the sky above them.
Please share a few Random facts about this book…
It was originally a fanfic that hit over 22,000 reviews online with over 4.5 million reads.
I edited the fic for 18 months from half a million words to 120,000.
Nana Boo, Kat's grandmother, is based on my own grandmother and her dog, Reggie, is based on our family dog.
Please tell us a little about the characters in your book. As you wrote your protagonist was there anything about them that surprised you?
Kat is fiery. She's independent, confident and ballsy, but she is also scarred by her past. The death of her father and her mother's constant disapproval drives her and, when she meets Carter, she is determined to help him. Her pound of flesh to her father motivates her choices and gives her courage, but it also makes her stubborn and hard headed at times.
Carter is loyal to a fault. He isn't a bad guy but rather made bad decisions that led him to where he is. He, too, is scarred by his past, as well as being motivated by a sense of duty to those he cares for. He's arrogant and street smart but underneath that he simply wants to be loved and accepted for who he is. He's searching for his true place in the world and Kat helps him do that.
What, in your mind, distinguishes this book from other books out there in the same genre?
It's darker, grittier and is set in an environment–a prison–that hasn't really been explored in the romance genre before. The characters are flawed but honest and the plot twists and turns in ways that are surprising for the reader, hopefully keeping them on the edge of their seat.

Do you think there's a common trait or a je ne sais quoi that your protagonist must have?
Confidence, a sense of right and wrong, and an open heart. I like my protagonists to be, above all, human. They're flawed but honest and I think that helps make them so much easier to connect with as a reader. I like broken characters, characters who've been through the trenches of life because, let's face it, we've all had to travel through rough times, making us the people we are. It's important to have that in my characters.

Did any scene have you crying or laughing (or blushing) while writing it?
Max and Carter's scene at the end of the book was hard to write. I may have gotten a little teary eyed. Max is a complicated character with a tough past and he can come across as a real jerk, but it was important to show the readers that, underneath his selfishness, he's desperate for help. The scene was also integral in not only explaining to the readers why he is the way he is but to convince them that he's not as bad as he seems. It was an important segue into Max's own story, which comes out in January:
"Oh God," Max whimpered into his forearm. "What happened to me? I thought I'd forget, but I can't find myself. I'm so fucking lost. I mean . . . look at me. Make it stop, Carter. Please make it stop.
Carter reached out and pulled him into a tight embrace as Max sobbed into his jacket. "Don't leave me like she did. Help me," Max begged. "You're all I have left. Please. For Christ's sake, help me."
If your book was optioned for a movie, what scene would you use for the audition of the main characters?
Probably the first time Kat and Carter meet in prison. It's where the fire between them really starts and the tension is aggressive and sexy. They're two very stubborn people and seeing them butt heads is my favourite thing!
"Well, it's nice to meet you, Carter," Miss Lame offered.
He rolled his eyes. "Yeah, whatever."
"You can take a seat." She gestured to a desk and chair behind him.
Carter ignored her, surveying his surroundings.
"Take a seat, Carter," she ordered.
His stare snapped to her. Her mouth was pressed into a hard line, almost daring him to defy her. Game on. His eyes wandered lazily down her body. Hot. Curvy in all the right places, with an ass that would look spectacular with his hands all over it. He smirked at that particular image.
If you could have given your characters one piece of advice before the opening pages of the book, what would it be and why?
Don't take everything at face value; take your time before you judge. I think that's important for everyone to adhere to, not just my characters.

What are you currently working on? What other releases do you have planned for 2015?
Love and Always, the first enovella after A Pound of Flesh, is out now on Kindle, ereader and Nook and takes place exactly after A Pound of Flesh ends.
Max's story, An Ounce of Hope, is out January 2016 and will be followed by another enovella in April and then Riley's story will be released in June.

Thanks for blogging at HJ!
Giveaway:

2 Print copies of A Pound of Flesh
To enter Giveaway: Please complete the Rafflecopter form and Post a comment to this Q:

Leave a comment for the author with your thoughts on this book…
Book Info:
Haunted by nightmares of her father's street murder fifteen years ago, Kat Lane decides to face her fears and uphold his legacy of helping others by teaching inmates at a New York prison. There she meets arrogant Wesley Carter, who's as handsome as he is dangerous, as mysterious as he is quick-witted, and with a reputation that ensures people will keep their distance.
As teacher and student, Kat and Carter are forced to leave their animosities at the door and learn that one should never judge a book by its cover. As Carter's barriers begin to crumble, Kat realizes there's much more to her angry student than she thought, leaving them to face a new, perilous obstacle: their undeniable attraction to one another.
When Carter is released and Kat continues to tutor him on the outside, the obstacles mount. Can they fight the odds to make their relationship work? Will Kat's family and friends ever accept her being with someone of his background? And will Kat's discovery of Carter's role on the night her father died force them apart forever…or unite them?


Meet the Author: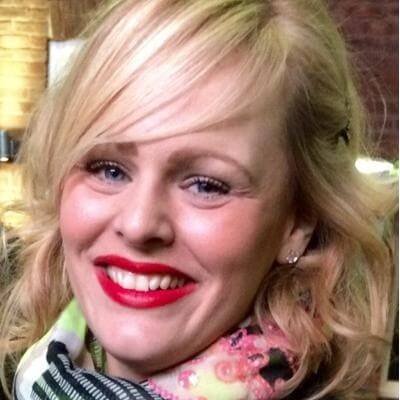 Sophie is an English teacher from Chorley in North West England. As a child she read and wrote furiously, and continued to scratch that creative itch as an adult when, in 2008, she began contributing to the web's leading fan fiction site after reading the Twilight series. Sophie wrote and posted a number of stories, chapter by chapter, and built up an impressive following. Now, after 4.5 million reads online, A Pound of Flesh is available in print for the first time.
My website: Www.sophiejacksonauthor.com
My author Facebook page: https://www.facebook.com/SophieJacksonRomance
And on Twitter: @sophiejax