Today it is my pleasure to Welcome romance author
Jennifer Faye
to HJ!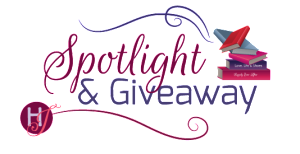 Hi Jennifer and welcome to HJ! We're so excited to chat with you about your new release, A Princess by Christmas!
Hi. Thanks so much for having me. And I'm thrilled to be able to share my holiday book with all of you. 🙂
Please summarize the book a la Twitter style for the readers here: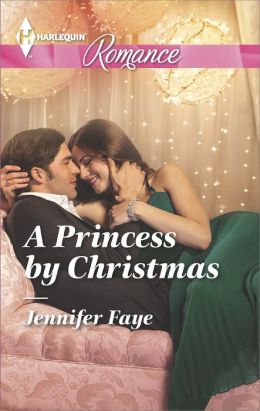 Prince Alexandro Castanavo of the Mirraccino Islands is on the run from the paparazzi. His mission is to protect the royal family from certain scandal. In order to do this, he must keep his true identity a secret–even from his beautiful innkeeper, Reese Harding. But will a kiss beneath the mistletoe and the magic of the season be enough to make this regular American girl into a princess by Christmas?
Please share the opening lines of this book:
At last he'd lost them.

Prince Alexandro Castanavo of the Mirraccino Islands stared out the back window of the cab as it snaked in and out of traffic. He'd never driven in New York City but his concern deepened when they swerved to the berm of the road.
Please share a few Random facts about this book…
1. I had a blast doing the research for this book. Not only does it take place in snowy New York, but it also spans the globe to the sunny shores of the Mediterranean.
2. Did you know in the Mediterranean that lunch is a bigger meal than dinner?
It's the opposite of an American diet where lunch is the junior meal while dinner is the senior meal.
3. And my most fun revelation, do you know the difference between a castle and a palace?
A castle is meant to withstand an enemy attack while palaces are meant for a more relaxed lifestyle. This is evident in their construction as castes are constructed of stone and/or brick while a palace is much showier with marble and gold. FYI, Prince Alex lives in a palace.
Please tell us a little about the characters in your book. As you wrote your protagonist was there anything about them that surprised you?
Prince Alexandro Castanavo aka Alex DeLuca is tall, dark and has a deliciously sexy accent. He's learned in the worst way possible that allegiance to the crown is of the utmost importance. With so much pressure put upon him to be the perfect prince—the perfect son, he's been forced to put his royal duty above his own happiness. Sometimes sacrifices must be made for the good of everyone.
Reese Harding is your girl-next-door with long, wavy brown hair and brown eyes that sparkle with gold flecks. However, her entire life has been turned upside down and shaken. And it's about to get worse—much worse. She's about to lose her home during the most joyous season of the year. Ugh!
What kind of research did you do for this book?
I had a lot of fun doing the research for this book. I watched travel dvd's and YouTube videos. I read online sources and checked out all sorts of photos. And best of all, I finally got to put to use my giant book of castles. I fell in love with this book years ago and one Christmas hubby got it for me. I just love to thumb through it and imagine the lives of the people who once lived within those royal walls. I knew some day that one of my heroes would live in a place similar to them. 😉
The First kiss…
Now do you really want me to give away the details of their first lip lock??? Wouldn't it take away from the build-up…the anticipation? Yeah, that's what I thought. 😉 But trust me, it'll be worth the wait. 🙂
Did any scene have you crying or laughing while writing it?
This was his chance to broach the subject in the forefront of Alex's mind. "What did you think of Santa back there mistaking us for a happy couple?"

"That he needs a new pair of glasses."

"Surely being my girlfriend wouldn't be so bad, would it?"

Once stopped at a red light, Reese gave him a long look. He started to feel a bit paranoid, as though he had a piece of lettuce in his teeth or something. What?"

"I'm just looking for some sign that you hit your head when you were swinging that tree around."

"Very funny."
When she smiled, a funny sensation filled his chest. "You still haven't answered my question. Would I make good boyfriend material?"
If your book was optioned for a movie, what scene would be absolutely crucial to include and why? 
Oh boy, this is a tough one. All of them??? Seriously I'm the wrong person to ask. I wrote the book so I love all of the scenes. LOL.
If you could have given your characters one piece of advice before the opening pages of the book, what would it be and why?
There are times when an ordinary life can become extraordinary. When in the beat of a lonely heart events can unfold in ways we never could have imagined in our wildest dreams.
What are you currently working on? What other releases so you have planned for 2014?
A very exciting project!!! And I really want to share more details…but I can't yet. I will soon! It's something a bit different than my Harlequins. If you want to be one of the first to know the details, sign up for my newsletter (you can find the sign-up button on the top right of my home page www.JenniferFaye.com) My subscribers are the first to know important stuff and they also have access to special giveaways. 🙂
And come March/April 2015, my first duet will be released—THE DeFIORE BROTHERS.
Book #1 – THE PLAYBOY OF ROME (March 2015)
Book #2 – BEST MAN FOR THE BRIDESMAID (April 2015)
Thanks for blogging at HJ!
Giveaway:

3 Winners will receive an autographed copy of A PRINCESS BY CHRISTMAS + swag. Open internationally.
To enter Giveaway: Please complete the Rafflecopter form and Post a comment to this Q:

It is hard to imagine but Christmas is less than 90 days away (I know it just seems like we had Christmas), but if you could put anything you wanted on your wish list, what would it be?
Excerpt
When she started walking, he fell in step next to her.

Hand in hand, they moved as though they'd been together for years.

She glanced over at him. "Are you still up for going to dinner like we planned?"

He was hungry—there was no doubt about that. But food wasn't what he craved.

Big snowflakes drifted lazily to the ground and quickly covered her hair. He'd never seen anyone so beautiful. It was going to be hard to stay focused on his priorities when all he wanted to do was get closer to Reese. If only his life were different…

In that moment he heard the king's clear, distinct voice in his head. Your life is one of honor—of duty. You must always think of the kingdom first.

And that was what he was doing—but each day it was getting harder and harder to live by those rules. He glanced at Reese. Definitely much harder than he'd ever imagined.
Book Info:
A royal kiss under the mistletoe…
Prince Alexandro Castanovo arrives in snowy New York intent on protecting his royal family from scandal. And when Reese Harding—down-to-earth and heart-stoppingly beautiful—finds room for him at her inn, it seems like the perfect twist of fate.
Not long ago Reese's world came crumbling down, shaking her foundations. But this enigmatic stranger intrigues her! She's learned to be wary of secrets…but when she discovers Alex's true identity, might there be enough magic in the air to make this regular American girl a princess by Christmas…?
Book Links:
Author Bio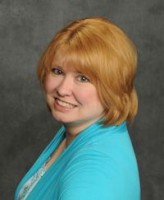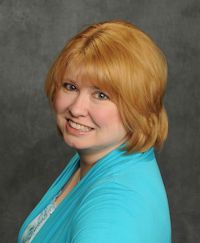 Award-winning author, Jennifer Faye pens fun, heartwarming romances. Jennifer has won the RT Book Reviews Reviewers' Choice Award, been named a TOP PICK author, and been nominated for numerous awards. Now living her dream, she resides with her patient husband, amazing daughter (the other remarkable daughter is off chasing her own dreams) and two spoiled cats. She'd love to hear from you via JenniferFaye.com
Website | Facebook | Twitter |