Today it is my pleasure to Welcome New York Times Bestselling author
Tawny Weber
to HJ!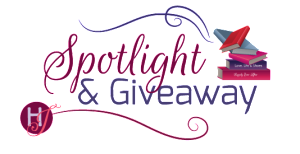 Hi Tawny and welcome to HJ! We're so excited to chat with you about your new release, A SEAL's Pleasure!

Hey Readers!!! I hope you're having a FAB week!

Tell us about the book with this fun little challenge using the title of the book: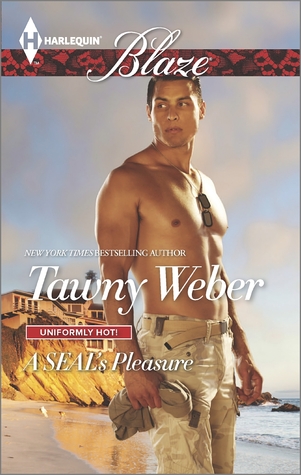 A SEAL's Pleasure…
S is for Sexy
E is for Excellent
A is for Awesome
L is for Lusty

P is for Pleasure
L is for Ladies Man
E is for Endearing
A is for Attractive
S is for Sensual
U is for Unbeatable
R is for Romeo
E is for Excellent

And that's A SEAL's Pleasure!!!

What is the significance of the title: A SEAL's Pleasure
Gabriel Thorne is a SEAL who has always pursued Pleasure, in all its forms. In this story he discovers the ultimate pleasure but it's just out of his reach.

Please share the opening line of this book:
CHIEF PETTY OFFICER Gabriel Thorne had yet to find a challenge he couldn't meet, beat or defeat.
And today's game was no different.
Ignoring the noise, the intense stares and the heavy expectations, he assessed the field, making note of all of his options even as his mind calculated risks and probabilities.
Please share a few Fun facts about this book…
Gabriel and Tessa were first seen in A SEAL's Secret.
Catalina is a gorgeous luxury wedding destination.
I knew Gabriel and Tessa were meant to be together the moment they hit the page, but I had no clue how it was going to happen.
What first attracts your Hero to the Heroine and vice versa?
Gabriel is attracted to Tessa's sassy, saucy attitude. She's the first woman to totally dismiss him so he's intrigued. Tessa, though, fights her attraction as long as possible. She knows Gabriel isn't a man easily 'handled' and she's all about handling things.

The First Kiss…
Tessa's heart clenched, anticipation coiling tight around desire as she waited to see what Gabriel would do. She'd been secretly dreaming about his lips for months. Wondering what they'd feel like. Would he be forceful and take her mouth? Or would he gently seduce?
The closer he came, the more excited she got. At the last second, just before he reached her lips, he changed directions. Tessa shivered as his breath whispered over her ear a heartbeat before his lips.
Oh. As his mouth brushed her flesh, anticipation uncoiled, sending that desire shooting through her system.
Holy screaming orgasms.
Without revealing too much, what is your favorite scene in the book?
I think my favorite scene was the first one where Gabriel totally threw Tessa for a loop with a romantic gesture. Here's a peek:
Her smile taking on a teasing edge, Tessa shook back her hair, arched her back just enough to thrust out her breasts, then pulled open the door.
He wasn't there.
Nonplussed, she frowned.
She looked to the left, then to the right.
Nobody.
Tessa clenched her teeth against the bitter taste of disappointment. She wanted to blame Romeo, but he hadn't said he was at the door. He hadn't even teased or hinted or led her on in any way.
Nope, that was all her.
Dreaming like a romantic pushover, making up pretty scenarios because she was all gooey over a guy and wanted the fluffy trappings to go with her unfamiliar feelings.
She pulled in a deep breath through her nose, trying to bottle up the scream of frustration that was pounding through her.
A rich, sweet fragrance filled her senses.
Stargazer lilies?
She glanced down.
"Oh," she breathed.
There, knee-high, was an exotic arrangement of purple, red and hot pink spearing out of a triangular glass vase.
Irritation melted into shock before pleasure swept through her. Tessa swore she felt her heart stumble before righting itself.
Unable to resist, she knelt down to lift the vase, inhaling again the delicious scent. Were they from Romeo? She couldn't see a card in the foliage. Because he'd delivered them in person?
Anticipation dancing through her body like a live wire, she looked around expectantly, sure he'd pop around the corner or stride down the hall at any moment. But thirty seconds passed, then another and finally, feeling a little stupid, she cupped her arms tight around her flowers and shut the door.
She carried them directly to her bedroom, setting them on her bedside table and checking again for a card or note. But there was nothing to indicate who they were from.
But she knew.
If your hero had a sexy-times play list, what song(s) would have to be on it?
I actually do have a playlist I listen to while I wrote the story. Some of the songs that Gabriel would attribute to Tessa are:
Feel like Makin' Love by Bad Company
Lips Like Murder by Make A Scene
Addicted to Love by Robert Palmer
What do you want people to take away from reading this book?
I'd like readers to close the book with a smile on their face and to remember these two strong characters that they might want to revisit sometime.
What are you currently working on? What other releases do you have planned for 2015?
I'm currently working on A SEAL's Touch, which is slated for a Feb 2016 release. In 2015 I've already released A SEAL's Secret (Feb) and in Sept A SEAL's Temptation will be out. I'll also have three Sexy SEAL novella's releasing over the summer and a Sexy SEAL online read with Harlequin in December.

Thanks for blogging at HJ!
Giveaway:

I'll offer a Sexy SEAL tote filled with swag and 4 autographed print copy of my backlist Sexy SEAL books (copyright 2014 or earlier) to one lucky commenter!
To enter Giveaway: Please complete the Rafflecopter form and Post a comment to this Q:

One of the elements of A SEALs Pleasure is the wedding in which Gabriel is Best Man and Tessa is Maid of Honor. Tessa goes head to head with the mother of the bride to ensure that she isn't stuck with a bridesmaid dress from hell. 
Do you have any ugly bridesmaid stories? I'd love to hear them.
Excerpt from A SEAL's Pleasure:
"What's worse?" Gabriel asked in a musing tone as he gave in to the need and looked her over from head to foot. He'd never known a more beautiful woman. Or one he craved so desperately. Figuring a little honestly would impress her more than games, he tilted his head. "Excuses in order to have a good time? Or excuses to run from one?"

"I supposed it's all perspective," Tessa said with a slow, meandering inspection of her own. Damn, the man was gorgeous. From the tip of his closely-shorn black hair to the toes of his impressively large boots, he was a study in, well, studliness. The little black cloud that'd been hovering over Tessa's mood didn't stand a chance against Romeo's appeal. "One person's excuse is another person's reality, after all."
"Nicely put," he said with an impressed nod. "Philosophical, fair and completely reasonable."
Tessa gave a regal inclination of her head.
"And totally bullshit," he added, making her burst into laughter.
"You're calling bullshit on my reasonable philosophy?"
"I think I am. You see, we're a lot alike, you and me." He waited a beat, as if giving her an opening to object. But Tessa didn't see any point arguing with the truth. His dark eyes glinted at her silence, then he continued. "You and I, Angel, we're damned good at doing what we're good at."
"Oh, now there's a philosophical statement," she teased.
"We're good at taking a challenge and making it our own," he said quietly, his tone reflective. And so non-threatening that she found herself nodding.
"We live on our own terms, we embrace what feels right. And we ignore what doesn't."
Not sure why she felt so at ease with him sitting there reading her like she was a book, Tessa found herself nodding again. Maybe she was comfortable with it because they were both on the same page. All he was doing was stating simple facts, and those facts would work just fine when she turned them around on him to support of her refusing to play his little pay-for-sex-with-romance game.
Excerpts. © Reprinted by permission. All rights reserved.

Book Info:
Subject: Navy SEAL Gabriel Thorne
Mission: Initiate Operation: Romance…and prove that one night isn't enough!
Explosives expert and Navy SEAL Gabriel "Romeo" Thorne makes his living tempting fate. Pushing the limits. So far, he's never lost—especially when it comes to women. That is, until his best friend's wedding, where Gabriel is suddenly face-to-face—and deliciously body-to-body—with the one woman hot enough to detonate his self-control.
Tessa Monroe is used to being in control with men. Gabriel, on the other hand, is pretty much her sex kryptonite. Hard, gorgeous, dark-eyed kryptonite. Even as her defenses whisper "danger," lust demands she take her pleasure with him and then run. Now they're skirting the edge of an explosive attraction…where one wrong move could mean disaster.
Book Links:

Meet the Author: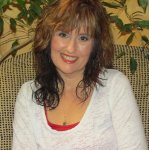 New York Times and USA TODAY Bestselling author of thirty books and counting, Tawny Weber has been writing sassy, sexy romances since her first one hit the shelves in 2007. A fan of Johnny Depp, cupcakes and color coordination, she spends a lot of her time shopping for cute shoes, scrapbooking and hanging out on Facebook.
Readers can check out Tawny's books at her website, www.tawnyweber.com, or join her Red Hot Readers Club for goodies like free reads, complete first chapter excerpts, recipes, insider
Website | Facebook | Twitter |