Today it is my pleasure to Welcome New York Times Bestselling author
Tawny Weber
to HJ!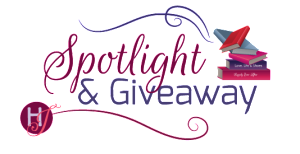 Hi Tawny and welcome to HJ! We're so excited to chat with you about your new release, A SEAL's Secret!

Hey there, Readers!! I hope you like Sexy SEALs!

Please summarize the book a la Twitter style for the readers here: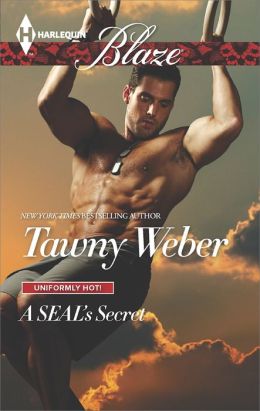 A SEAL's Secret is a very sexy story about what happens between two people in peak physical condition challenge each other.

Please share your favorite line or quote from this book:
Livi's heart did a slow thumpity-thump as her eyes meandered over his broad shoulders and down muscular arms encased in a tight blue shirt. She sighed her appreciation at the definition of his pecs beneath the bright letter S on his chest.
The man of steel. She wondered if he was hard all over.
Please share a few FUN facts about this book…
Because Mitch is a Navy SEAL and Livi a fitness guru, I felt guilty every day I didn't exercise while writing this book. Its as if they were shaking their heads from inside the pages and bemoaning my lack of fitness fun.

Please tell us a little about the characters in your book. As you wrote your protagonist was there anything about them that surprised you?
Mitch Donovan is a Navy SEAL who appears to be perfect. He's nice, he's hot, he's at the top of his game and he's in great demand. Its harder to write a perfect character, I think, than one thats a mess. So Mitch was a surprise in the way I discovered his imperfections–and boy did he have quite a few!!

What kind of research did you do for this book?
The bulk of my research for A SEAL's Secret revolved around fitness- the fads, the facts and the fun.

The First kiss…
"I like to win," Livi admitted. "But I don't think winning is everything."
"Heresy." His grin flashed like a lightning in the dark, quick and striking. "Don't let the team hear you say that."
"You play to win?"
"I play. I win."
"You are so confident," she breathed, shaking her head in admiration. That was almost as much a turn-on as his well-muscled body.
"I'm good." His shrug said it all.
He was good. He knew it, and so did everyone else.
"But we drew," she pointed out. Tilting her head to the side, she wondered, "Did that bother you? Since you're used to winning, I mean?"
"I didn't lose."
"But you didn't win."
His smile was a slow seduction that meandered its way through her system with hot little licks of pleasure. It was so intense it made her nipples ache.
"Sweetheart, sometimes a draw is a win. It's all about the bigger picture. What's the real goal?"
Right now her only goal was to taste him.
Livi wet her lips in anticipation, but couldn't make herself say that aloud.
"Is that one of those military things," she asked instead. "Like sometimes losing the battle to win the war?"
"I didn't lose."
As delighted as she was turned on, Livi laughed.
He really was confident.
What was that like?
Ready to find out, she touched the tip of her tongue to her upper lip and reached out to trace her finger over the letter S on his chest.
Oh, my. He felt good. Very, very good.
She lifted her eyes to meet his, tilting her head so her ponytail swept over his hand where it rested on her shoulder.
"Super SEAL?" she asked.
"Man of iron," he promised, his hand sliding behind her neck to cup her head. Fingers tangling in her ponytail, he closed the distance between their bodies.
"Ready?" he asked, his mouth inches from hers.
"I think so," she breathed, shifting closer.
His lips brushed over hers. So soft, almost sweet.
Once.
Twice.
The third time, he added his tongue. Sliding it over the seam of her lips, along the edge of her teeth.
Livi's body flashed hot, then cold, then hot again.
Her fingers curled into his chest, the other hand grabbing his shoulder for balance.
She'd thought she was ready for this?
Oh, how wrong she'd been.
Was there a scene in this book that was harder to write than others?
For some reason, writing the setup for the first love scene was harder for me than usual. It wasn't easy to get these two into bed – but here's how I did it:
"That's not what you're wearing?" Mitch teased as he reached out to rub the fabric of her robe between two fingers. "It looks perfect to me."
His simple words were offered with a smile. But there was a look in his eyes that fascinated Livi. A promise of delights she'd never imagined, a rock-solid confidence that he'd be the best she'd ever encounter.
Livi didn't know where it came from. She was never forward with men. Even after a year of marriage she'd always waited for Derrick to initiate sex.
But this was Mitch.
She felt things with him that she'd never felt before.
Edgy desire and a white-hot need.
Tempting passion and naughty hunger.
And comfort.
As if she were safe. Not just physically safe because he was a SEAL. But safe to be herself, without fear of judgment or reprisal.
It was a total turn-on.
"Actually," she told him as she unknotted her robe, "I thought I might wear this."
It only took a tiny shrug to send the fabric sliding over her skin, down her body and to the floor.
Leaving her wearing two tiny bits of black silk, and the heat of Mitch's gaze. Her nerves were gone. There was no room for them in a body filled with desire.
"You wear that and we're going to have some problems," Mitch said, his voice a little huskier than before. The hand that'd tested the fabric of her robe slid along her bare arm now, close enough to warm her breast, but not touching.
Need coiled, low and tight in Livi's belly.
"What sort of problems?" she asked, not moving. Barely breathing.
"Hunger problems," he told her as his hand skimmed her waist now, up to the edge of her bra, then down her side to the tiny strip of lace at her hip. "We're definitely going to go hungry."
She didn't see him move.
She had no idea how he went from standing a foot away to sweeping her into his arms, but there she was. Livi gasped, wrapping her arms around his shoulders so she wouldn't fall. The she realized she was in no danger of falling. At least, not onto the ground.
"Nobody's ever swept me off my feet before," she said, a little stunned.
"Let's see what else we can do that you've never done before," Mitch suggested just before his mouth took hers.
If your book was optioned for a movie, what scene would be absolutely crucial to include and why? 
The pushup scene would be mandatory.
She was staring right at him as she pumped up and down.
"I could do this all night," she murmured. "How about you?"
Mitch grinned.
"Did you know that pushups are one of the best exercises you can do for your sex life?" she asked, her voice so low that given their position on the floor, he doubted any of the encouragement-yelling crowd heard her.
But he did.
His body stiffened in reaction. Good thing he was wearing jeans instead of sweatpants. Otherwise his pushups would turn into pole vaunts.
"It's all about the core," Livi continued, her words spaced with her breathing. "You strengthen those core muscles and, yowza. You know I work with strippers, right? The things they tell me a good core can do is pretty amazing."
Shit.
He missed a beat, his elbow locking. He had to do the next pushup one-armed to find his rhythm again.
He'd rappelled off a cliff in a shower of bullets.
He'd shot, sniper-style, dangling from a helicopter while militants targeted it with IEDs.
He'd never lost focus. He'd built his reputation on his ability to focus. To go after what he wanted, ignoring any and all distractions.
What do you want people to take away from reading this book?
I'd love it if, when they finish the book, they finish with a smile.

What are you currently working on? What other releases do you have planned for 2015?
I'm currently working on my September Sexy SEAL release, A SEAL's Temptation. A SEAL's Pleasure (Romeo's story) will be out in May of 2015 as well.

Thanks for blogging at HJ!
Giveaway:

I'll offer a Sexy SEAL Swag Bag and an autographed print copy of one of my backlist Sexy SEAL books.
To enter Giveaway: Please complete the Rafflecopter form and Post a comment to this Q:

Are you a fitness fan? Or just a fan of fit men?
Excerpt
"I guess I'll see you sometime."
Mitch understood Livi's suspicions. Navy guys weren't known for sticking around. Not because they were dogs—although every branch of the military had their share fit for kenneling. It was because they were deployed for long periods of time, months, years in submarines, on ships, in other countries.
That sort of lifestyle didn't lend itself to dating, let alone relationships. It was irresponsible to pretend otherwise.
Mitch looked into Livi's big brown eyes and couldn't resist, though.
"I'll see you when I get back in town," he promised. "In the meantime, tell me your number."
She rattled it off.
"Aren't you going to write it down?" she asked with a frown as she slid off the crate.
"I never forget things that matter," he promised. "I'll call you when I get back into town."
"Will you be gone long?" she asked, her fingers rubbing the sleeve-hem of his shirt so her knuckles slid over his bicep.
He wasn't going on a mission, per se. Nothing about his trip was top secret. Still, Mitch didn't share any details of what he did. An overcautious habit, perhaps, but a habit nonetheless.
"I'll call you," he said.
Unable to resist one last kiss, he pulled her into his arms and gave himself over to whatever in the hell this was between them.
Lust. Desire. Passion or a trap, he didn't know.
All he knew was that he'd never felt anything like this before.
Mitch slowly ended the kiss, his fingers skimming her cheek before he released her.
"You're so sweet," he said with a smile. "I never realized how addicting that could be."
Then he did what he'd spent his entire life training to do.
He walked out, and didn't look back.
Book Info:
Subject: Lt. Commander Mitch "Irish" Donovan
His Mission: Babysit a fitness queen with a hands-on approach!
Navy SEAL Mitch Donovan always plays to win. The push-up contest at the Halloween party should have been a piece of cake. Except that the cake in question is a hot woman dressed as a delicious dessert. Now the only exercise on Mitch's mind is restraint…
Livi Kane may be The Body Babe, but she has zero confidence. This hunky SEAL, however, makes her forget everything—except for a workout involving his hot, naked bod and a whole lot of sexy, sweaty delight. But Mitch has his secrets—and Livi certainly has hers. All it will take is one unexpected encounter to turn this steamy attraction into an even bigger secret that will start showing any day now…
Meet the Author: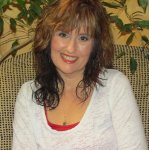 New York Times and USA TODAY Bestselling author of thirty books and counting, Tawny Weber has been writing sassy, sexy romances since her first one hit the shelves in 2007. A fan of Johnny Depp, cupcakes and color coordination, she spends a lot of her time shopping for cute shoes, scrapbooking and hanging out on Facebook.
Website | Facebook | Twitter |