Today it is my pleasure to Welcome author
Teri Anne Stanley
to HJ!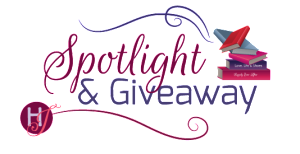 Hi Teri Anne and welcome to HJ! We're so excited to chat with you about your new release, A Shot With You!
Please summarize the book for the readers here:
A SHOT WITH YOU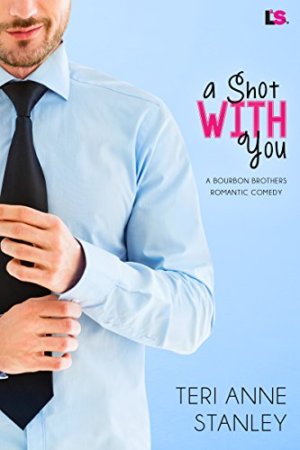 Agave: the plant that tequila is made from
Sassy
Heroine: Lesa Ruiz!
Obstinate: Father of the heroine
Tequila: What the heroine and her father make
Wishes: They change, and they come true!
Impulsive: The way Lesa tends to make decisions
Traveling
Hero: Brandon Morgan was on a cruise when he met Lesa
Yes—what you should say when a hot businessman invites you home to KY
Outside of his comfort zone: Where Brandon has to go to get the girl.
Upside down: How Lesa makes Brandon feel

Please share the opening lines of this book:
Brandon Morgan stood in front of the Travel Adventures
office in Puerto Vallarta and stared down at Mexico's
youngest extreme watersports guide.
Please share a few Fun facts about this book…
I went to Puerto Vallarta to research this book. My husband and I happened to be celebrating our 25th anniversary, but we did go to a tequila distillery!
Brandon's name was originally Frank, but was changed at the last minute before Drunk on You was published. What? Don't judge.
There really is such a thing as a moonbow.
There's enough water in Lake Cumberland to cover the entire commonwealth of Kentucky with 3 inches of water!
Pequeño Zarigüeya, the name of Lesa's family's tequileria means "little possum." I named it in honor of the possum in my very first book, Deadly Chemistry. I also have a stuffed possum named Armando, but he wears body armor most of the time, so people usually mistake him for an armadillo.
Was there a scene in this book that was harder to write than others? 
I don't know if there was any one specific scene that was more difficult to write, but I did struggle with Lesa's characterization. I knew I wanted her to be brave and sassy—not someone who gets knocked down easily, but also kind and with a great sense of humor. I wanted to make her believable, and NOT a caricature of her culture. I also wanted to get her accent and syntax quirks right without over-doing it.
Lesa ignored him and went on. "I want to know where are your homes,"
she told the assembled group. "Let's startover here."
The big man in the floral shirt told her that he was a dentist and his group was from Houston, Texas. There was an older couple from Florida, and another from Nebraska, both retired. Several couples were from Canada.
There was Edna, from Florida.
"I'm Brandon Morgan, from Crockett County, Kentucky."
"What ees your job in Kentucky?" Lesa asked.
"Marketing."
She tilted her head. "You buy the groceries?"
Huh? "Well, sometimes, when my mom can't take my grandma."
She smiled at him, then spoke slowly, to make him understand. "But what is your job."
"Marketing."
"You buy groceries for your family? That is your job?"
Oh. Marketing. She thought—
The giant flower-covered dentist guffawed, and Brandon thought about head butting him.
Instead, he smiled, and said, "Yes. And I work at our family's business."
"What do you do for your family's business?" She was determined to get to the bottom of his life, wasn't she?
Brandon felt absurdly pleased that she was so interested. "I oversee advertising and broker sales contracts with distributors."
"Oh!" She threw her head back, the music of her laughter ringing a chime in Brandon. "You're in marketing."
"Well, yes. For my company, and occasionally for my family."
Their eyes met, and for one long second, Brandon forgot every rule he'd made about not getting involved with anyone in the booze business ever again.
"Don't even think about it," Edna hissed. "She's not your type."
Excerpt. © Reprinted by permission. All rights reserved.

What do you want people to take away from reading this book?
I think I want people to remember that to get the good things in life—whatever those are to you—you've got to stretch out of your comfort zone. Give life a shot!

Thanks for blogging at HJ!
Giveaway:

Two Ebook Copies of DRUNK ON YOU, #1 in series by Teri Anne Stanley (Amazon or B&N)
To enter Giveaway: Please complete the Rafflecopter form and Post a comment to this Q:

If you could go anywhere in the world (or hey—out of the world), where would you go?
Book Info:
One more will never be enough…
Bourbon is in Brandon Morgan's blood. His family owns the best bourbon brand in the country—or it will be with his marketing genius. And after meeting the fiery daughter of a tequila distillery owner, he's never been more sure.
His barrels, her tequila. It's a match made in heaven. But only if he can keep his hands off the owner's daughter…and his secrets to himself.
Lesa Ruiz will do anything to keep Little Possum afloat, but one look at Brandon's gorgeous dimples and Lesa knows two things for sure: forever is not in the cards with this man and he's way too sexy to resist for long.
Well, three things… Brandon is hiding something, and she'll need to get a lot closer to figure it out and save her family's legacy.
Shots, anyone?
Buy Links: http://entangledpublishing.com/a-shot-with-you/


Meet the Author: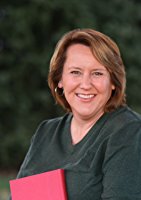 Teri Anne Stanley has been writing since she learned to hold a crayon. Though her handwriting hasn't improved, her spelling is a little better now. She spends her days as an evil genius's sidekick in a research lab, and her nights weaving tales of heroic hunks and sassy, smart women. When she's not at work, Teri, Mr. Stanley, and their offspring enjoy spending time at their weekend estate, located in the thriving metropolis of Sugartit, between Beaver Lick and Rabbit Hash, Kentucky.
Author Links:   WEBSITE | FACEBOOK | TWITTER | GOODREADS