Today it is my pleasure to Welcome romance author
Heather Heyford
to HJ!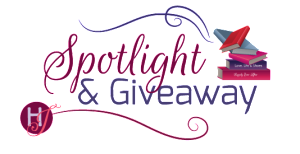 Hi Heather and welcome to HJ! We're so excited to chat with you about your new release, A Taste of Chardonnay!
What would you say are the defining characteristic of your Novels?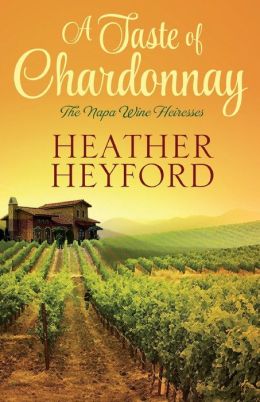 I'm fascinated with the decisions we all must make about how to live our lives, and who to live them with. So many choices, and when you factor in fate, anything can happen—and does!
If you had to summarize the book for the readers here
The Napa Wine Heiresses is a sister series about the lives and loves of the 4 daughters of the most notorious vintner in the Napa Valley.
Please tell us about the characters in your book?
We're all fascinated with rich, beautiful people, but even more fascinating to me is that deep down inside they're just like us—sensitive, flawed and eager to find their place in the world. And like us, they yearn to share that special place with a happily-ever-after kind of love…
As you wrote your protagonist was there anything about them that surprised you?
The depth of love Chardonnay had in her heart for the children of immigrant grape pickers.
Please share a few fun facts about this book:
If A Taste of Chardonnay were ever optioned for film, my dream actors would be Emma Stone as Chardonnay and Josh Morrow (who plays Nick Newman on The Young & the Restless) as Ryder McBride.
Did any scene have you crying or laughing while writing it?
This scene depicts Ryder's motivation to leave college and accept acting jobs. It reminds me of a time in my own life.
Ryder McBride lit a candle, joined it to the blaze of the other votives, and kneeled at the altar rail in the empty church that still held the thick, acrid odor of incense. He'd prayed the rosary. He'd said the Lord's Prayer. And still he bowed his head, eyes screwed shut, hands folded. Silently pouring out his heart, first to his earthly father and then to his heavenly one.
His head swam with the burden of responsibility. For his mother, trying to make her administrative assistant's salary stretch across mortgage payment, groceries, and utility bills. His brothers, with their bottomless twin appetites for cereal and hamburgers and chips and milk by the gallon. And little Bridget. There were probably lots of things Bridget needed. Girly things, like dresses and shoes and other things he couldn't even fathom.
If your book was optioned for a movie, what scene would you use for the audition of the main characters and why?
Early in the book when Chardonnay has to put up with Ryder sitting across from her at a fancy dinner party, she has to pretend she doesn't hate him:
The superhot guy with the white teeth reached across the table and grasped Char's hand.
"Thanks for the invite. This place is amazing."
Char smiled tightly. Inside, she was seething. It wasn't that he'd been invited to the party. That was no surprise; Papa loved all things Hollywood.
What bugged her was that Nicole Simon was supposed to be sitting across from her, not Ryder McBride…(and) there was no one Char wanted to sit across from less than Tinseltown's latest hottie. Other than the fact that they were both interested in buying the same building, she didn't know much about him, but judging from most of the other beautiful male actors she'd met at Papa's parties, he was guaranteed to be a self-centered egomaniac.
Besides, she'd had enough of actors to last a lifetime. It seemed as though every time she turned around, Papa had a new one clinging to his arm or lying about their pool, downing wine by the barrel.
If you could have given your characters one piece of advice before the opening pages of the book, what would it be and why?
Don't believe in stereotypes! Not all rich, pretty girls are stuck up and not all actors are egomaniacs.
What are you currently working on? What other releases so you have planned for 2014?
A Taste of Merlot — Jan. 5
A Taste of Sauvignon — April 13
A Taste of Sake — Summer
Thanks for blogging at HJ!
Giveaway:

Digital Copy of A Taste of Chardonnay (Winner's Choice of E-book retailer).
To enter Giveaway: Please complete the Rafflecopter form and Post a comment to this Q:

When you're asked what kind of books you read, do you admit you like to read romance? Why or why not?
Excerpt
The St. Pierre sisters tumbled into the Napa County jail, stopping short at the transparent barrier in front of the reception desk. Chardonnay vaguely recalled the floor plan from her last visit. From a holding cell in the rear, they could hear Papa bellowing in his unmistakable Franglais.
"I am American citizen! I have gun license! Wait until my daughter gets here. She is lawyer! I will sue your—"
Papa had always had a flair for the dramatic.
Following an interminable wait during which the incessant click of her older sister's pacing echoed off the tile walls, they were let into a processing area and a young officer holding a clipboard came out to meet them.
"Which one of you is"—he raised the clipboard to eye level and squinted—"Sauvignon?" he said with the audible equivalent of an eye roll.
This guy must be new to the force. The St. Pierres weren't accustomed to going many places in the valley without being recognized.
Savvy stepped forward. "I am."
Thank heavens Savvy was an attorney. Well, almost. She'd recently graduated law school but had yet to take the bar.
"And these are my sisters, Chardonnay and Merlot."
The cop stared.
Was it their fault Papa had named his daughters for grape varietals?
He started to smile, furrowed his brow, and then hitched up his pants with his free hand.
With a half chuckle, he said, "Cheese-oh-man. You can't make this stuff up. Wait till I tell the folks back in Ohio."
Book Info:
Join author Heather Heyford as she uncorks a sparkling new series following the St. Pierre sisters, heiresses to a Napa wine fortune who are toasting the good life and are thirsty for love…
Chardonnay St. Pierre's father is as infamous for his scandals as he is for his wine, and it's up to Char to restore the family name. The Challenge, an elite charity competition held in Napa, seems like the perfect opportunity for the socialite to cement her image as a philanthropist. But all eyes–including Char's–are on the Hollywood heartthrob who's also entered the race…
Long before his face was splashed across the gossip magazines, Ryder McBride grew up in a working-class family in Napa. He knows all about the St. Pierre sisters and their notorious father, and when he learns he'll be up against Char in The Challenge, he assumes the grape doesn't fall far from the vine. But the more they get to know one another, the more they begin to realize that nothing pairs better with a heated rivalry than a healthy pour of flirtation…
Heather Heyford is author of the contemporary romance series, The Napa Wine Heiresses. Get "A Taste of Chardonnay" in print or for Kindle at http://amzn.to/1tX3sep For Nook at http://bit.ly/1u3zIKq Or go to HeatherHeyford.com
Meet the Author: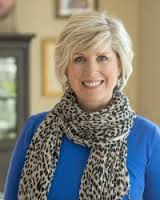 Born in the Northeast, Heather Heyford learned to walk and talk in Texas, and then moved to England. ("Ya'll want some scones?") While in Europe, Heather was forced by her cruel parents to spend Saturdays in the leopard vinyl back seat of their Peugeot, motoring from one medieval pile to the next for the lame purpose of 'learning something.' What she soon learned was how to allay the boredom by stashing a Cosmo under the seat. Now a recovering teacher, Heather writes love stories, feeds hardboiled eggs to suburban foxes, and makes art in the Mid-Atlantic. See more at HeatherHeyford.com