Today it is my pleasure to welcome author 
Frances Pergamo
to HJ!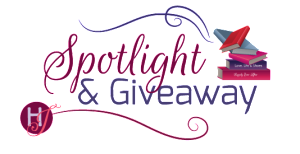 Hi Frances , welcome.
If you were written about in the newspaper, on the front page what would the headline say? Why?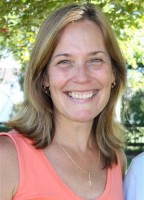 NEW AUTHOR CHAMPIONS HUMAN CONNECTION IN A TECHNOLOGICAL WORLD –
This would be my headline because this is my platform as a writer. The importance of our connection to one another, which is sadly being dissolved by technology and our own divisiveness, is a core human value in which I strongly believe. That is why I like to write stories about how people save each other, often from their own demons.
Are you a plotter or a panster? Tell us a little bit about your writing process.
I have morphed into being both a plotter and a panster. When I first started writing full-length novels, I was a total panster. The stories wrote themselves, and I was along for the ride. But as I honed my craft and learned more about editing, I started to pay more attention to structure. Now I spend more time acquainting myself with my characters (I write biographies for them) and knitting together a loose outline before I sit down to start my first page. The mental investment pays off because by the time I begin, I have a good handle on the characters and they ring true.
Let's talk about your newest release: A TIME TO DANCE
If you had to summarize the book for the readers here…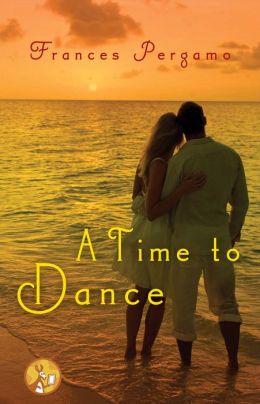 A TIME TO DANCE is a story about two people who are battling some very challenging personal demons and trying to rise above their dysfunctional upbringing to find their own self-worth. In opening up to each other, they recognize they are potential soul-mates, but the road to happiness is no joyride. Will their love save them from themselves?
Please tell us about the characters in your book
Niki Katona is a classical dancer who teaches ballet in the Queens neighborhood where she grew up. The product of Hungarian defectors whose American dream was shattered, Niki is a nurturing, artistic soul who suffers from ingrained anorexia and has resilient compassion for her drug-addicted brother. Always the giver, she has never been in a relationship with anyone who loved her the way she deserves…until she meets Dylan Clarke, the single father of one of her students. Dylan is a paramedic by trade, but he harbors a passion for music that was discouraged and ultimately extinguished by other people in his life. Will Niki be able to rekindle that flame and convince him to embrace life once again? Dylan's drinking problem makes it a challenge. His psychological baggage makes it almost impossible. Yet his capacity for love, demonstrated in how he cares for his six-year-old daughter and how he treats Niki, certainly makes it worth the gamble.
As you wrote your protagonist was there anything about them that surprised you?
Niki turned into more of an enabler than I expected. As a matter of fact, if I had a friend like her in real life, I would probably want to shake her. But Niki developed into such a noble character that endowing her with a genuine bleeding heart seemed like the right thing to do. Especially since her motivation was love.
As for Dylan? In order to make him real, I had to make the alcoholism real. Because of that, some of his choices actually surprised me.
What scene did you most enjoy writing? Why? 
As a writer of deeply romantic stories, I find there is always a great build-up to the first love scene. And it was no different with A TIME TO DANCE. The crescendo to this "climax before the climax" is so much fun, I'm always a little "let down" when it's over.
Dylan didn't stop and think about the skill of the dancers Niki had known and loved. He took her in his arms in the manner of a waltzing partner and spun her into the center of the room, inhaling the scent of her. Her slender body yielded so easily to his lead it was like an extension of his own. He pressed her close, still swaying to the music, and felt the velvet warmth of her skin against his. Her head fell back and her face upturned, exhibiting a hunger he wanted to satisfy. He kissed her deeply while both of them continued their slow dance.
What scene was the hardest to write? Why? 
I always find the first chapter the hardest to write because there is so much to establish—a good sense of the characters, a handle on the premise, and a mental image of the setting. And it has to be done so the reader isn't even aware of all the groundwork being set. For the reader, it still has to be about the story. It still has to grab them.
Niki thought it would be fun to surprise Alex and show up at his apartment. They rarely had a day off together, but this morning Niki arrived at the Astoria School of Ballet Arts, where she taught ballet, and found out the air conditioning unit had fried an electrical outlet. So her Monday classes were cancelled, and she decided a hot weekday in mid-June would be an ideal time to head for Rockaway beach with her boyfriend. Most of the kids were still in school, so Niki and Alex could enjoy the first heat wave of the season without too many radios blaring and too many oiled bodies swarming the sand like overgrown ants.

Surely Alex would be thrilled to spend such a beautiful day with her. It was spontaneous. It was free-spirited. It was all the things Niki Katona never really allowed herself to be.

She didn't even bother waiting for the bus. After changing into her swimsuit and a weightless yellow tank dress, Niki trekked across her Queens neighborhood in a pair of comfort slides. She could feel the heat of the sidewalk through her light shoes, but it only incited her to walk faster as she looked forward to treading on the hot sand in her bare feet. Men of varied ethnic stripes sat at the open cafes along 30th Avenue and gawped as she hurried by—a long-limbed dancer in skimpy summer garb—but she paid them little mind. Growing up in New York's immigrant borough had taught her more than tolerance for many cultures. She learned at an early age that men had one very fundamental trait in common, no matter where they came from or who they prayed to.
Who would you cast in the role of your characters if your book were optioned for a movie?
They are both such created composites in my mind that it's hard to cast a match. But if I had the great fortune to choose actors, I guess I would go with Summer Glau for Niki because she fits her description and can exude a dancer's grace. Dylan would have to be played by someone like Daniel Day-Lewis, tall, narrow-faced and very intense, but I know he's too old for the role now. Maybe Bradley Cooper…if he can fake playing musical instruments. He has the light blue eyes and wingy hair, but does he have the angst? I wouldn't mind sitting in on that screen test.
If you could have given your characters one piece of advice before the opening pages of the book, what would it be and why?
I would tell them, "Don't let the past get in the way of the future you can enjoy together." Since they are both trying to undo the emotional damage inflicted on them while growing up—damage that was perpetuated by choices and circumstances in their adult lives—they have to work on making peace with the wounded children they harbor inside of them. They cannot be fragmented if they want to be there for each other.
What are you currently working on? What other releases do you have planned for 2014?
A new novel is taking shape, which I plan to start at the end of May. There is no release date set within the year, but I will be blogging about the writing process as I go. The name of this blog is "The Birth of a Novel."
Where can readers get in touch with you?
There is a contact page on my website at www.francespergamo.com. Also, I have an author page on Facebook page at www.facebook.com/AuthorFrancesPergamo.
Thanks for blogging at HJ!
GIVEAWAY:

3 digital copies of A TIME TO DANCE via Simon & Schuster website

(Coupon codes will be provided)
To enter Giveaway: Please complete the Rafflecopter form and post a comment to this Q:

A TIME TO DANCE is a story about the importance of self-worth and being true to who we are. At what age did you realize what your gifts and talents are, and were you encouraged to develop them and share them with the world?
Excerpt:
Niki grabbed her bag, locked her apartment door, and trotted downstairs to where Dylan was waiting. As she stepped outside and approached him, she could tell he was pleased. His hands came out of his pockets, and she saw his eyes do a quick head-to-toe review of her body. "You look great with clothes on," he said with his easy grin.
She hoped she wasn't blushing. Kylie wasn't around to provide any buffer between them. "Thanks," she said as though she'd run a mile.
Dylan looked pretty good himself. He was wearing cargo shorts and a tank top that was the color of a Creamsicle. His hair looked windblown, even though there was barely a breeze, and his shoulders, which were fairly broad for his slender build, appeared kissed by the sun. He looked like someone who had already spent the whole day at the shore.
"I figured we could take the bus," he said.
"Sure," Niki replied in another rush of breath.
"Are you okay?" Dylan asked as they headed for 30th Avenue.
She hadn't realized the tension was wheezing out of her like steam out of a pressure cooker. "Yeah, I'm fine," she replied. "My brother is staying with me, and it's been a little… stressful."
How could she confess to Dylan that she willingly left a career criminal asleep on her sofa? Wouldn't he think she was a complete idiot?
But Dylan nodded. "Does he come and go?" he asked.
Niki thought it was a very astute question. "Yes, he does," she replied. "I thought he was dead for the past two years."
They got to the bus stop and faced each other. Niki met Dylan's gaze and realized he understood. But how could he?
"My brother is not what you would call an upstanding citizen," she said.
"Is he clean now?"
Niki's mouth fell open. "How did you know?"
"I'm a paramedic," Dylan replied. "I've seen my share of drug addicts."
The bus rolled to the curb a few moments later, and they boarded behind a line of passengers. Dylan reached forward and swiped his MetroCard twice before Niki could pluck hers from her bag. She turned to thank him, but he just pointed to the back of the bus, where there were only a few empty seats left. They settled into one of them, their bodies so close she could feel the heat coming off his skin with a faint spicy scent.
It made her a little lightheaded.