Today it is my pleasure to Welcome author
Annie West
to HJ!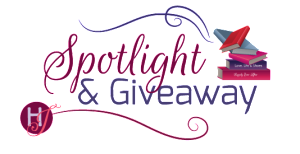 Hi Annie and welcome to HJ! We're so excited to chat with you about your new release, A Vow to Secure His Legacy!
Thanks so much! I love stopping by to HJ. There are always so many other romance enthusiasts. Hi, everyone!

Please summarize the book a la Twitter style for the readers here: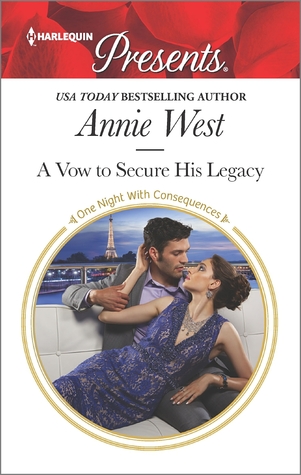 Knowing she's dying, sedate accountant Imogen Holgate grabs a last chance at life with a bucket list trip to Paris. An affair with a charming Frenchman is totally unexpected and so are the consequences!

Please share the opening lines of this book:
'Imogen! What a lovely surprise.' The receptionist looked up from her desk. 'I didn't expect to see you again.' She paused, her smile fading. 'I was so sorry to hear about your mother.'
Her voice held a note of sympathy that stirred grief, even after four months.
Please share a few Fun facts about this book…
Imogen's bucket list includes a few things I'd like to do myself, including visiting Iceland, however, I don't think I'll ever drive around the Arc de Triomphe myself. I've put a photo of the traffic there on my website (http://www.annie-west.com/books/a-vow-to-secure-his-legacy/) so you can see what I mean.
Thierry made an appearance in an earlier book of mine, 'Rebel's Bargain', which was part of the Chatsfield series. Orsino and Poppy Chatsfield from that book also appear in this one.
I've just realized that this is the fourth book of mine to feature a hero who loves rock climbing as a way of unwinding. My own experience of climbing is limited because I discovered early I don't have a good head for heights.
Imogen's belief she's inherited her mother's illness becomes a certainty when she has the appropriate tests but her doctor doesn't reassure her she's fine, instead getting her to attend another appointment. The same thing happened to someone dear to me last year. They, like Imogen, were certain the doctor had bad news. Fortunately they were wrong.
Some of the locations for the story were inspired by real places. If you go to my website you can see some photos of a few.
What first attracts your Hero to the Heroine and vice versa?
Imogen catches Thierry's eye in one of those lightning bolt moments possibly because her vivid clothes made her stand out from the throng, but I like to think it's because he sensed something special about her. Once they began talking he was drawn to her honesty, humour and enthusiasm for life. For Imogen, Thierry is the sort of debonair, handsome man she'd never dare speak with usually, but he's so easy to talk to, so charming and considerate, as well as drop-dead handsome!

Using just 5 words, how would you describe Hero and Heroine's love affair?
Instant attraction, intense, honest, unselfish.

Without revealing too much, what is your favorite scene in the book?
Nope – it's impossible to choose one, single fave, but I did have fun writing the scene where Thierry and Imogen meet:
She met eyes the colour of rich coffee, dark and inviting, and her pulse pounded high in her throat as if her heart had dislodged and tried to escape. Deep set eyes crinkled at the corners, fanning tiny lines in a tanned face. A man more at home outdoors than at a fashionable party?
Except his tall frame was relaxed as if he wore a perfect dinner jacket every night to mingle with a who's who of French society. His mouth curled up in a tantalising almost-smile that invited her to smile back. Is that why her lips tingled?
Dark hair, long enough to hint at tousled thickness. A determined chin. Strong cheekbones that made her think of princes and balls and half-forgotten nonsense.
Imogen swallowed, the muscles in her throat responding jerkily. She cleared her throat.
'Je suis désolée, je ne parle pas français.' It was one of her few textbook phrases.
'You don't speak French? Shall we try English?' His voice was just as attractive when he spoke English with that sensuous blurring accent. Pleasure tickled Imogen's backbone and her stomach clenched.
'How did you guess? Am I that obvious?'
'Not at all.' His gaze did a quick, comprehensive sweep from her head to her hem that ignited a slow burn deep inside. A burn that transferred to her cheeks as his eyes met hers and something passed between them, as tangible as the beat of her heart. 'You are utterly delightful and feminine but not obvious.'
If your book was optioned for a movie, what scene would be absolutely crucial to include?
The moment when Imogen tells Thierry exactly what she believes the future holds:
She spun away, turning to the windows, vaguely aware of the lights of Paris beyond. Once, a few weeks ago, she'd have revelled in being here, seeing this. Now she felt terrified, scared not so much for herself as for her baby. Despair hovered in the shadows at the corner of her vision, ready to pounce if she let her guard down.
'I can't help unless you tell me what's troubling you.'
She pivoted towards him. 'Help?' She'd wondered if he was looking for an excuse to wriggle out of that.
'I said I would and I'm a man of my word.' He spoke with such authority she couldn't help but believe him.
Imogen hadn't wanted to tell him too soon, scared the knowledge he'd definitely be responsible for their child might frighten him off. Yet surely he deserved to know? The sooner he came to grips with what was to come the better.
'Whatever it is, I'm sure it'll be okay.'
A laugh ripped from Imogen's throat. The sound scared her – so raw and guttural. It betrayed the fact she clung to calm by the skin of her teeth.
Thierry's dark eyebrows shot up, his gaze interrogative.
'It won't be okay, that's the problem.' Her voice was harsh and raspy. She cleared her throat. 'I'm not going to be a mother and I'm not going to know my child.' Pain settled like a lump of cold metal in her stomach, its chill paralysing. 'I'm dying.'
Readers should read this book …
If they like stories with spark, sizzle and lots of romance. Stories that make you cheer for the characters and leave you with feel-good warmth.
What are you currently working on? What other releases do you have planned for 2016?
'The Flaw in Raffaele's Revenge' comes out mid year. This is a Beauty and the Beast story with a twist and I adored writing it. It's about a scarred, reclusive heroine who falls for the most gorgeous man in the world!
Currently I'm working on a pair of linked sheikh stories and have plans for another 'Hot Italian Nights' novella as well. That's all keeping me busy.
Thanks for blogging at HJ!
Giveaway:

I'll give away 2 signed copies of 'A Vow to Secure His Legacy' (International).
To enter Giveaway: Please complete the Rafflecopter form and Post a comment to this Q:

Imogen arrives in Paris with a long list of things she intends to do. What would be on your 'must see/do' list for a once in a lifetime trip to Paris?
Excerpt from A Vow to Secure His Legacy:
Imogen felt like she floated on air as they drove back to her hotel. The evening had been perfect. The food, the wine, the company, the weight of Thierry's gaze on her like a touch.
When he surveyed the dress of green and bronze her sister Izzy had created his eyes lingered appreciatively. But when his attention roved again and again to Imogen's bare throat and shoulders, and especially her lips, heat coiled inside, like clockwork wound too tight.
It made her laughter at his outrageous stories die, replaced by a hunger that no food could remedy. Was it possible to explode with sheer longing for a man's touch?
Did she have the nerve to follow through? Casual sex wasn't in her repertoire. Yet there was nothing casual about what Thierry made her feel.
The question was, what did he feel? Was tonight a random kindness to a stranger or something else? Imogen wished she knew. She had absolutely no experience of high-octane, sophisticated men like Thierry Girard.
He stopped the car before her hotel and she turned towards him, only to find he was already out the door, striding around the car. A moment later her door swung open and he was helping her out.
Now. Ask him now before he says goodnight.
But her throat jammed as he hooked her hand over his arm and led her into the grand hotel – her big splurge on this end-of-a-lifetime trip. His heat, his scent, fresh as the outdoors, and the feel of his body against hers, made her light-headed. He led her through the luxurious foyer, past staff who stopped to greet them, to the bank of lifts.
'I—' Her words died as he stepped into the lift with her and hit the button for her floor.
So, he was seeing her to her room. She shot him a sideways look, discovering that in profile his features were taut, as if his earlier good humour had faded.
Abruptly her anticipation drained away.
Had she misread him? Perhaps he didn't feel that hum of sexual arousal, that edge-of-seat excitement. Maybe he'd used up all his charm entertaining the unsophisticated tourist over dinner. She'd known last night she was out of place at that glamorous party, despite the wonderful dress she wore. Maybe after hours in her company he'd realised it too. Did he regret asking her out?
'You…?' Eyes of ebony locked with hers and she sagged in Izzy's green stilettos.
Izzy would have known what to say. How to entertain and attract him, and above all, follow through. Imogen's only intimate experience had been with Scott, cautious Scott who never acted on impulse, never broke rules or took a chance. He'd never made her feel the way Thierry did.
But cataloguing the tension in her companion's shoulders and the pronounced angle of his strong jaw, she realised her mistake. Thierry's was a casual charm. Of course he didn't want more from her. He was being polite. And those heavy-lidded looks that stopped her breath? They probably came naturally to him and didn't mean anything.
'It's kind of you to see me to my room.'
The doors slid open and he ushered her down the hall to her room, her arm clamped to his side.
Probably afraid you'll collapse like you did last night.
'That's the second time you've accused me of being kind.' His voice sounded tight but she didn't look at him, delving instead into her purse for her key card.
'You've been wonderful, and I appreciate it. I-' She frowned as he took the card and opened the door.
Did he have to be so eager to say goodnight?
But instead of saying goodbye, Thierry stepped over the threshold, drawing her in. The door closed behind them and, stunned, Imogen turned. His tanned features looked chiselled, uncompromising, and those liquid dark eyes…
'I'm not good at kind.' He stroked a finger down her cheek in a barely-there touch that rocketed to the centre of her being. 'In fact, I excel at doing exactly what pleases me most.' His head dipped and Imogen's breath stalled as his breath caressed her lips. 'And what pleases me most is to be with you, Imogen.'
Imogen swallowed hard. It was what she wanted, what she'd steeled herself to ask. Yet part of her, the cautious, reserved part that had kept her safe for twenty five years, froze her tongue.
Safe? There was no safe, not any more. Not when she could count the future in months, not decades.
'Or am I wrong?' His hand dropped and still she felt his touch like a sense memory. 'Do you not want-?'
'Yes!' Her purse tumbled to the floor as her hand shot out. She clutched his fingers, threading hers through them. The flash of heat from the contact point was like an electric charge. 'I want.'
How badly she wanted. Need was a shimmering wave, engulfing her.
He didn't smile. If anything his features grew harder, flesh pulling taut across those magnificent bones. His fingers tightened around hers.
'I can offer you short term pleasure, Imogen. That's all.' His eyes narrowed as if he tried to read her thoughts. 'If that's not what you want-'
Her finger on his mouth stopped his words and sent another ripple of sensual awareness through her. Despite his honed, masculine features his lips were surprisingly soft. She felt light-headed just thinking about them on her mouth.
'That sounds perfect.' She drew a breath shaky with grim amusement. 'I'm not in the market for long term.'
The words were barely out when his head swooped and his mouth met hers. Firmly, implacably, no teasing, just the sure, sensual demand of a man who knew what he wanted and, Imogen realised as her lips parted, who knew how to please a woman. The swipe of his tongue, the angle of his mouth, the possessive clasp of his hand around her skull were so right, she wondered how she'd gone her whole life without experiencing anything like it.
Whatever she and Scott had shared it was nothing like this.
Thierry circled an arm around her, pulling her against his hard frame. Everywhere they touched, from her breasts to her thighs, exploded into tingling awareness as if she'd brushed a live wire. Darts of fire shot to her nipples, her pelvis, even up the back of her neck as he massaged her scalp and she heard herself moan into his mouth.
He tasted better than chocolate, rich and strong and addictive. She slid her arms around his neck and hung on tight as her knees gave way.
Instantly the arm at her back tightened. He swung her off the ground, high in his arms, making her feel precious and feminine against his imposing masculinity. His mouth devoured hers, seeking, demanding, yet giving so much pleasure exultation filled her.
This was a kiss. This was desire.
She was greedy for him, hungry for the passion he'd stoked so easily. She pushed her fingers through his hair, its soft thickness enticing.
'More,' she mumbled against his lips.
Excerpts. © Reprinted by permission. All rights reserved.

Book Info:
"Marry me. This week."
After losing her mother, Imogen Holgate believes she's living on borrowed time with the same terminal illness. So the cautious accountant blows all her savings on a once-in-a-lifetime trip around the world, where she meets sexy Parisian Thierry Girard.
But after two steamy weeks there are permanent consequences to their temporary affair…
Now with more than herself to think about, Imogen turns to Thierry to help, but the last thing she expected was for him to imprison her with a gold ring!
Book Links:
Meet the Author: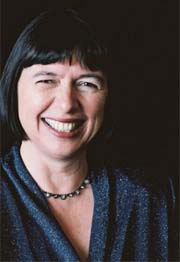 USA Today Bestselling author Annie West loves writing passionate, intense love stories. She has devoted her life to an in depth study of tall, dark, charismatic heroes who cause the best kind of trouble in the lives of their heroines. Creating heroines who are a perfect match for those strong, stubborn men is one of her all time favorite things. As a sideline she's also researched dreamy locations for romance, from vibrant cities to desert encampments and fairytale castles. She leaves on the east coast of Australia and her favourite things are books, good company, good food and travel.
Website | Facebook |