Today it is my pleasure to Welcome author
Jill Shalvis
to HJ!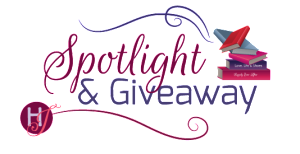 Hi Jill and welcome to HJ! We're so excited to chat with you about your new release, Accidentally on Purpose (Heartbreaker Bay #3)!

Hi! Thank you for having me. I'm excited to get to chat with you today.

Please summarize the book for the readers here: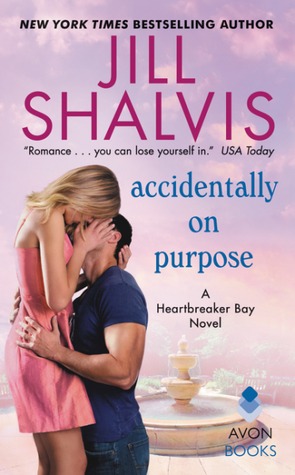 The badass sexy Archer and the even more badass sexy Elle have a past that is unlike most pasts. It's dark and painful and neither want to go back there. Ever. At the heart of this book is a bond formed from darkness that turns into the only light these two have ever found – in each other.

Please share the opening lines of this book:
#TakeMeToYourLeader
It was a good thing Elle Wheaton loved being in charge and ordering people around, because if it wasn't for the thrill of having both those things in the job description, she absolutely didn't get paid enough to handle all the idiots in her world. "Last night was a disaster," she said.
Her boss, not looking nearly as concerned as she, shrugged.
Please share a few Fun facts about this book…
I've had Archer's and Elle's story in my head for a long time. Originally they were going to be the first in the series but I held out on all of us. 🙂
Next up is Spence in CHASING CHRISTMAS EVE, who steals the scene a few times in this book.
I went through four boxes of lemon Oreos in the writing of this book.
Please tell us a little about the characters in your book. As you wrote your protagonist was there anything about them that surprised you?
Archer is an overprotective alpha, afraid to let anyone close. Elle is a spirited smartass with a chip on her shoulder. They shouldn't work. But they totally do.
If your book was optioned for a movie, what scene would you use for the audition of the main characters and why?
I think it would be the scene in the woods with a delicious kiss. Because who doesn't love a great kissing scene? Here's part of that scene:
"What would you know about my feelings, Elle?" he asked very, very quietly, his warm breath brushing her temple.
And just like that, a new kind of tension came over her, something else as well, something that skittered along every single nerve ending in her body.
Bad body.
"Nothing," she said. "I know nothing of your feelings because you're an island to me."
"Yeah? Well, you're Siberia."
"What the hell does that mean?" she demanded. "Are you saying I'm cold?"
"Icy cold."
Which was funny because she was so mad she was hot and she couldn't think, couldn't speak, so she crossed her arms tight over herself, closing off, which was of course proving his words. And only because maybe way deep down she did want to know his feelings, wanted to know them more than anything, wanted to know that she mattered to him, that she could reach him, that she could indeed hurt him, she poked him in a hard pec.
He wrapped his fingers around her wrist. "Stop."
Yeah, that would have been the wise thing to do. Definitely. But she'd never been all that wise when it came to him so she used her free hand to tell him he was number one. With her middle finger. "How's that for icy, you overgrown, knuckle-dragging oaf—"
Swearing beneath his breath, he caught that wrist too and stepped into her, making her not only shut the hell up but also stumble back a few steps, off balance. A tree came up against her back and Archer used that to his advantage, pinning her there with lots of solid muscle.
Her breath caught. At the sound he froze, his gaze going heavy lidded as he stared at her mouth. Then he planted both hands flat on the huge tree on either side of her, framing her shoulders as he let out a long, careful exhale, resting his cheek against her hair. "You drive me crazy," he murmured, his voice reverberating through his chest and into hers.
The words were such a contrast to his actions that it took her mind a moment to catch up. "Yeah, well, right back at you," she managed, thrown off by the effortless way he was leaning into her, holding her there with his weight, completely immobilizing her.
And that wasn't her biggest problem…
It was turning her on. "Move."
He started to do just that and she would never in a million years be able to explain what she did next. She fisted her hands in his shirt, lifted her face, and…kissed him.
She felt his big body jerk in shock and tightened her grip, making a shockingly needy little whimper and he stilled. In the next beat he banded his arms around her and kissed her back. He kissed her slow and deep, taking his sweet-ass time about it too.
What do you want people to take away from reading this book?
What I hope they take away from all my books, love always wins. 🙂
What are you currently working on? What other releases do you have planned for 2017?
I'm currently working on a new book called LOST AND FOUND SISTERS coming in June 2017.

Thanks for blogging at HJ!
Giveaway:

A signed copy of the first two titles in the Heartbreaker Bay Series, SWEET LITTLE LIES and THE TROUBLE WITH MISTLETOE for one winner-International
To enter Giveaway: Please complete the Rafflecopter form and Post a comment to this Q:

If you're reading the series as they come out (which isn't necessary, they also stand alone) are you excited about Spence being the next hero?
Excerpt from Accidentally on Purpose (Heartbreaker Bay #3):
Thirty minutes before the night's gig, Archer heard the outer door to his offices open and close and then soft voices.
His receptionist, Mollie, greeting someone.
A few seconds later he heard the soft click, click, click of heels heading his way.
Mollie wore heels. So did some of his clients. But he knew the sound of these. Even if there hadn't been attitude in every single step he would've recognized Elle's smooth, confident stride anywhere.
And if that didn't clue him in, the fact that his dick stirred was a dead giveaway.
A text from Mollie came through announcing Elle's arrival just as the woman herself knocked once on his door. She leaned against the wood, saying nothing.
She looked…heart-stopping. That was the thing about Elle, she was always one hundred percent put together. He'd had plenty of women in his life. He knew the effort that they put in and the mind-boggling time they took, so he had no idea how Elle did it day in and day out. But whether on the job or in her personal life, it didn't matter, she dressed like a million bucks and she never had so much as a single strand of her shoulder length blonde hair out of place. In fact, there'd only been one time in the eleven years he'd known her when she hadn't been on her game and she sure as hell wouldn't thank him for the reminder of that long ago, fateful night.
Earlier this morning she'd been in a power-red suit dress that had screamed success, even at the crack of dawn. She'd changed into a killer little black dress, emphasis on little. Her heels defied gravity with sexy little straps around her ankles and bows at the back, and her expression said she ate men for breakfast, lunch, and dinner.
She did a slow twirl and he stopped breathing as he slowly rose from his chair. "Holy shit, Elle."
"I wasn't going for holy shit. I was going for sophisticated sexy."
Excerpt. © Reprinted by permission. All rights reserved.

Book Info:
There's no such thing as a little in love . . .
Elle Wheaton's priorities: friends, career, and kick-ass shoes. Then there's the muscular wall of stubbornness that's security expert Archer Hunt—who comes before everything else. No point in telling Mr. "Feels-Free Zone" that, though. Elle will just see other men until she gets over Archer . . . which should only take a lifetime . . .
There's no such thing as a little in lust . . .
Archer's wanted the best for Elle ever since he sacrificed his law-enforcement career to save her. Their chemistry could start the next San Francisco earthquake and he craves her 24/7, but Archer doesn't want to be responsible for the damage. The alternative? Watch her go out with guys who aren't him . . .
There is such a thing as . . .
As far as Archer's concerned, nobody is good enough for Elle. But when he sets out to prove it by sabotaging her dates, she gets mad—and things get hot as hell. Now Archer has a new mission: prove to Elle that her perfect man has been here all along . . .
Book Links:

Meet the Author: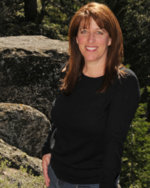 New York Times and USA Today bestselling author Jill Shalvis lives in a small town in the Sierras full of quirky characters. Any resemblance to the quirky characters in her books is, um, mostly coincidental. Look for Jill's sexy contemporary and award-winning books wherever romances are sold and click on the blog button above for a complete book list and daily blog detailing her city-girl-living-in-the-mountains adventures.
Website | Facebook | Twitter | Instagram | GoodReads |