Today it is my pleasure to Welcome romance author
Anna Clifton
to HJ!

Hi Anna, Welcome to HJ!
Tell us a little bit about you and your writing, What would you say are the defining characteristic of your Novels?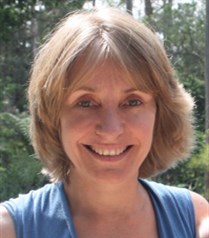 'Sweet to sensual', deeply emotional stories about love that feels like it will keep growing after the final page is read. That was the enduring 'feel' I hoped to create in my stories when I started out on this writing adventure.
There have been many watershed moments in my long love affair with books and writing. The most life changing was discovering Jane Austen's Pride and Prejudice on the family bookshelf. For me, the Jane Austen magic was that incredible feeling I had after closing the book that Lizzie and Darcy's love would live on. Right then I knew, that if I could ever manage to write love stories that lingered in the readers' minds and hearts after the final page was turned – even just a little – then romance writing couldn't get better than that.
About Adam's Boys: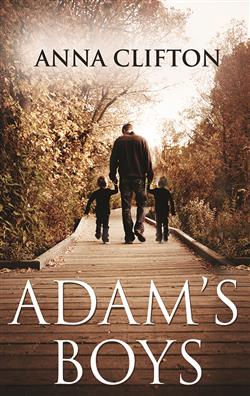 About the book: Adam's Boys was a story I'd wanted to write for a long time. My inspiration was the not uncommon situation where a high-profile man loses an equally high profile and publicly adored wife to a terminal illness.
However, my real fascination was with the young women who come into these widowers' lives down the track, only to find the glow of new love over-powered by the blinding glare of relentless public interest in that man's life.
That was the mess into which I dumped Adam and Abbie in Adam's Boys. With absolutely no idea how it would pan out for them I felt on edge until the last page was written.
CRASHING THE INCIPIO FOUNDATION BALL!
With four and a half years and the secret birth of their son looming like a vast abyss between them, Abbie's finally built up the courage to crash the Incipio Ball and tell Adam about Henry. But things are not going well …
" … I need to talk to you about those weeks we spent together and about …" But Abbie couldn't go on, for Adam was already dangling regret between them like an ancient talisman. In telling confirmation of that regret he ran a hand through his hair in a gesture of irritated torment that was like a swinging punch to her stomach.

"Abbie," he began with such forced patience it was like a knife plunging through her heart. "This really isn't a good time. I've got to give a speech in a minute, and then get around to see about a hundred people. And to be honest with you, its Incipio's fifth birthday and my head is full of how important that is for everyone here. I can't think about what happened between us —not tonight. It's too …"
"Painful?" Abbie blurted before she could stop herself.

She didn't need to hear him say it. His face said it all. But little did he know that all too soon she'd take him on an all-stops, one-way trip to pain-central.
LOVE WITHOUT CONSEQUENCES?
With her fragile reunion with Adam in tatters, Abbie can think of nothing but escaping back to her old life. It takes her three year old to remind her that there's no such thing as escape, not when a child's involved.
"Are you going to make Adam and Pete go away now?" Henry threw at her bitingly, tears springing to his eyes as he got to his feet. Turning away from her he began to kick the bottom of the stone wall over and over again with the toe of his boot. "I'll come with you then."

"Henry, you've got this all wrong," Abbie replied in despair, hankering to pull her boy into her arms and convince him that everything would be okay. But she knew he wouldn't believe her, and she knew he would be right not to.

"I'm not going to make Adam and Pete go away," Abbie declared summoning everything she had within her to smooth the wobble out of her voice. "They're your family now and I'll never let that happen. Please, Henry, do this for me. Stay here until the end of the week. It's important to Adam and his family."

Henry looked at her with the very same crushed look Adam had given her earlier that morning when she'd given him his marching orders out of the cottage. He didn't reply, and Abbie watched on in agony as he struggled to steady his quivering bottom lip. But then he nodded and turned to walk away. In an almost directionless amble he stumbled over rough patches of ground as he made his way up the road before slipping his small hand into his grandfather's large one.
TURNING THE BOAT ABOUT
I love that moment in a turning sailing boat when the sail flaps uncertainly for a few seconds before filling with wind and lifting the boat forward in its new direction. For me, this was Adam and Abbie's 'turning about' moment.
"We have to make it that simple," Adam replied insistently and then repeated compellingly, "You and I have to raise these boys together."

"In the UK?"

"I don't give a damn about geography anymore. The UK? Australia? Timbuktu? Toss a coin if you want. Abbie, what are you frightened of?"

"Being hurt by you," she threw at him in a moment of reckless honesty as she sat back in the lounge and covered her face with her hands before muttering into them warningly, "Don't ever underestimate the power of that fear in me."

"And you think I don't feel the same way about you sometimes?" Adam retorted, prising her hands away and cupping her jaw to turn her face towards his. "I want to spend the rest of my life with a woman who's convinced I'll let her down no matter what I do to prove myself to her. How would you feel if you were me?"

"Probably exactly the same because I have to put up with a man who thinks of everything he does in a global context and puts me last, who makes crucial decisions that affect my life without consulting me first, and who left me once before and hasn't given me any reason to think it won't happen again."

"Do you think you'll get a guarantee from any man that life will always be dandy? No guy will give you that, Abbie. He doesn't exist. But even though I bring loads of uncertainties into your life, that doesn't mean I don't have a swag of redeeming features to make me the perfect guy for you."
THE FIRST KISS – BUT WHY DOESN'T IT FEEL LIKE THERE'S GOING TO BE A 'HAPPY EVER AFTER' ANY TIME SOON?
Like a perfect storm, Abbie's revelation about Henry joins forces with Adam's struggle to come to terms with their affair so soon after the death of his young wife. And like every good perfect storm, it threatens to wipe out all hope between them, once and for all.
"Why are you punishing yourself?" Abbie implored in quiet misery. She hated what he was doing to himself—hated what he was doing to her.
"It was as much my fault as yours. I knew you were a mess—I should have stopped it happening. It was a terrible mistake."

If Adam was listening he wasn't showing it. Instead his thumb was trailing across her lips. And despite the measured finality of her words her body was reacting as though there were only new beginnings.

"Adam, don't do this," Abbie begged in a feeble attempt to halt the locomotive of attraction that was thundering inevitably towards them. But her words died in a sigh, spirited away by his fingertips now trailing gently along the line of her jaw.

"I'd never wanted anyone the way I wanted you that night," he leaned in to whisper in her ear, his unshaven cheek rough against hers. "I felt it the moment you walked through the front door of Justin's apartment. You felt the same about me, didn't you?"

She nodded helplessly, drunk from his touch, unable to speak as his mouth trailed around to hover within millimetres of her own, his warm breath like a kiss on her cheek.

And that was when it happened …
IS IT YOUR CASE, MS MCCARTHY, THAT LOVE IS A MATTER OF LIFE OR DEATH? YES, YOUR HONOUR
Barrelling unannounced into the middle of Adam's trial, Abbie must face the wrath of the presiding judge before she can tell Adam how she feels about him. It remains to be seen whether eating humble pie in the face of the judge's irritation will be enough to soften Adam into listening to a single word she has to say?
"… Ms McCarthy, …I hope you're interrupting my court for something which is either of vital importance to this case or a matter of life or death, and for no other reason."

"Yes, Your Honour," Abbie replied, her voice cooler than she'd expected. "If I must choose one of those categories then I would choose the second."

"This Court gives a very narrow interpretation to life or death, Ms McCarthy. I must say, both you and Mr Cooper appear to be in rather good health at the present time, and nowhere near death's door."

"We may, or perhaps I should say, I may not remain in such fine health for very long if I don't speak to Mr Cooper urgently."

Justice Murray raised her eyebrows and suppressed a smile at the corners of her mouth. "Mr Madden, can you spare Mr Cooper whilst he attends to this … emergency?"

"Of course, Your Honour," Mr Madden purred and then added hopefully, "Unless Your Honour thinks it might be an appropriate time for a luncheon adjournment."

"No Mr Madden. I'm yet to digest my morning tea. And if you don't make more headway towards the point you're making, I fear it will quickly turn into indigestion …"
Thanks for blogging at HJ!
Giveaway: EBook copy of my backlist + $5 Amazon gift card
To enter Giveaway: Please complete the Rafflecopter form and Post a comment to this Q:

Adam and Abbie's love is rekindled against the backdrop of a cosy English Cotswolds cottage in the depths of winter. What is your favourite romance setting, and why?
Book Info
Wrong girl — wrong time? Adam's fling with Abbie just weeks after the death of his young wife may have been all wrong, but their time together gave him the strength to return home to his newborn son, Pete, and start their new life together.
Wrong guy — wrong time? Abbie's fling with Adam may have been all wrong, but their time together gave her Henry, the sunshine in her life, and, although Adam is long gone, Abbie can never regret the time they spent together.
But two wrongs don't necessarily make a right. Adam Cooper is back, and when he learns the truth about his unknown son, he's hell-bent on creating a home and family for his boys, whether Abbie likes it or not.
Abbie has scars from her own tumultuous childhood, and losing Henry would destroy her. But with only mistrust and pain to bind them, can she and Adam ever find a way through regret to love and the family they could be?
Anna Clifton is a lawyer by trade and a mother to several children and a couple of cats. Her husband is not quite sure how her compulsive writing squeezes itself into the family schedule, but like all good heroes he knows better than to stand in the way of the woman he loves on a mission. Anna lives in Sydney but escapes with her family as often as possible to Far North Queensland. Whilst there, her favourite thing is to sit with a glass of wine and watch her husband do the thing she hates most – cooking!