Today it is my pleasure to Welcome author
Bronwen Evans
to HJ!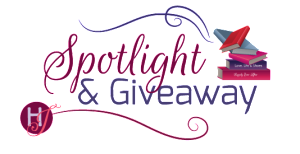 Hi Bronwen and welcome to HJ! We're so excited to chat with you about your new release, Addicted to the Duke!
Please summarize the book for the readers here: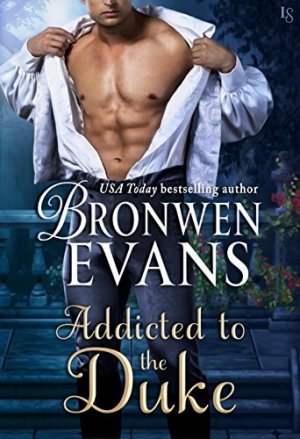 Addicted to the Duke is the story of Alexander Sylvester Bracken, Duke of Bedford who is a man driven by his thirst for revenge. Kept as a slave by a Turkish slaver, turned into an opium addict, he is a wounded soul with demons chasing him. He thinks that killing his enemy will give him the peace he craves.
Lady Hestia Cary is in need of a hero to help save her father who is lost in the Greek Islands. She can think of no one better than the man she hero worships, the Duke of Bracken. Alex saved her from a Turkish slaver when she was sixteen and he knows the mediterraean better than any man. She is thrilled when he agrees to find her father hoping that on board ship she can show him how perfect they are for each other. Only her hopes are dashed when she learns Alex is more interested in revenge than finding love. Or is he?

Please share the opening lines of this book:
Prologue – Greek Islands
Alexander Sylvester Bracken, the Marquess of Tavistock, heir to the Duke of Bedford, on no account considered himself a hero. In all his twenty-five years, he'd never rescued anyone, let alone a young girl. Her sorrowful cry filled the still night air, unsettling creatures both big and small. The sound drifted down the stairs from the rooms above with fear imbued in every note. It was as if she was desperate to be heard over the din from the drunken men in the tavern below.
Please share a few Fun facts about this book…
I started this book many years ago, before I was published, and I'm thrilled I dusted it off and finished the story (thank you Loveswept).
I wanted a Greek Goddess name for my heroine as her father was an antiquities collector and spent his life collecting antiques in the Greek Island. I picked Hestia. Hestia was the name of the Greek Goddess of the hearth, home and chastity, another name for the modern term Suzi homemaker, a woman who is exactly what Alex thinks he does not want.
It was fascinating researching opium usage in the Regency era. No one understood how addictive it was. It was sold over the counter and was cheaper than beer. It was given to women, children and many became addicts.
Please tell us a little about the characters in your book. As you wrote your protagonist was there anything about them that surprised you?
As a young man Alex struggled to find himself. His father was known as the perfect duke and he struggled to live up to the title. He craved adventure as a way to test himself. But one adventure became a test of endurance when a Turkish slaver captured him.
As I wrote Alex, what surprised me most was that a man who had literally been to hell and back, still had the capacity for honor and love. Perhaps the evil he endured made him want to do what is right, made him want love, more than simply seeking his revenge.
Hestia faced her own demons growing up. As an only child she had a loving mother and father, yet her parents did not love each other. Her father escaped his marriage by sailing the Greek Island's looking for antiquities. Leaving Hestia and her mother behind. When her mother died, Hestia was left alone. At sixteen her father let her accompany him on one voyage and disaster struck. She was kidnaped by a Turkish slaver and rescued she had to be rescued by Alex.
After that, her father left her at home while he continued his travels. Hestia hated being left behind, alone, and all she wants is someone to love her and want her. When her father goes missing she goes to her one true friend, Alex. Joining him on his mission to find her father she hopes Alex's feelings for her might deepen. But their voyage proves she doesn't really know the real Alex. Hestia learns the difference between infatuation and love when to her surprise she falls in love with Alex all over again.
If your book was optioned for a movie, what scene would you use for the audition of the main characters and why?
It's a scene a fair way into the book, but one that has to convey the sexual tension between Alex and Hestia. I'd want to see that tension between the actors. It's Hestia's first glimpse that Alex might have more than platonic feelings of friendship for her. She is talking with the ships surgeon Mr. Foxhall and Alex does not like how cozy they look…
"I asked you to give Hestia food should she wake, not sit holding hands."
The voice from the doorway was as hard as diamonds and sparks were flying as he took in the sight of her hand being held by Mr. Foxhall.
Alex prowled into the stateroom like an avenging angel, his darkening eyes never leaving Mr. Foxhall's face. "It's a sorry day in hell when a man cannot leave a young lady in his friend's company without him taking advantage of her."
Mr. Foxhall dropped her hand as if scorched by fire and jumped to his feet. "Now, Alex—"
"For goodness' sake, Alex, stop scowling so. Mr. Foxhall has been the perfect gentleman."
She could feel her pulse rise at the sight of him. This was the Alex of old. He wore form-fitting dark breeches tucked into his hessians, but only a white linen shirt open at the neck, with the glimpses of a black-haired chest, causing her pulse to leap even higher. He had some form of handkerchief or scarf tied around his head and he looked like an angry pirate. This was the man she'd sailed home with all those years ago, only now he seemed bigger, stronger, and scrumptiously masculine.
What filled her senses and made her stomach somersault was not only his beauty, but because it almost sounded as if he were jealous of Mr. Foxhall's attentions to her. She dared not hope . . .
What do you want people to take away from reading this book?
That life is a battle, a constant battle, with others and with ourselves, and that it is love that helps us through each personal battle, and it's love that wins the war.
What are you currently working on? What other releases do you have planned for 2017?
I have A LOVE TO REMEMBER releasing in August, it's book #7 in my Regency Disgraced Lords series and it's a book I loved writing. It's a story between paramours and how after two years together a decision must be made.
I have book #3 in my Coopers Creek contemporary series launching in October. I'm having fun writing small town contemporary stories.
Those two books are finished but I'm working on three more.
Firstly, a novella for a Highland Christmas anthology. My novella is titled A SCOT FOR CHRISTMAS. I love writing novellas and this book is so much fun although it deals with the quandary of loving again after loss.
And I'm also writing A DREAM OF REDEMPTION book #8 in my Regency Disgraced Lords series. This book deals with the class boundaries in Regency society. The hero and heroine are also a bit younger than my usual couples, and the same age for a change.
And finally another novella for Christmas book #3.5 in my Regency Invitation To series INVITATION TO PLEASURE. This is a fun Regency romp about stolen horses and mistaken identities.

Thanks for blogging at HJ!
Giveaway:

Ebook: ADDICTED TO THE DUKE (An Imperfect Lords Novel) by Bronwen Evans
To enter Giveaway: Please complete the Rafflecopter form and Post a comment to this Q:

If you were going on a long sea voyage, with the man you were in love with, what is the first thing you put in your travel trunk? Why?
Excerpt from Addicted to the Duke:
As with the rest of his life, Alex discovered that his willpower was sadly lacking when, just after one in the morning, he found himself in front of Hestia's cabin door.
Torn by indecision, he leaned his forehead on the door and warred with himself.
There was a high probability that he would die in the coming days, so God, and David, could damn his soul to hell, but he wanted one night with Hestia, in his bed, where he was not in dreamland. He wanted a clear head to perfectly remember her touch. Her taste. Her scent. Her loving . . .
To remember that for one magical night she was his.
Selfishness, thy name is Alexander.
He quietly slipped inside, closing the door behind him. He leaned back against the hard wood, warmth spreading through his chest because Hestia was standing beside the porthole, her thin linen nightgown completely transparent. It took his breath away.
She turned to him. "Some prayers do get answered. I prayed you'd come."
He crossed the room in two long strides, his arms reaching for her and pulling her tight against his chest as his lips found the bounty he'd been dying to taste all evening. Her soft lips moved under his, and when they parted to give him entrance, his knees almost buckled.
The kiss was hard, possessive, showing her that she belonged to him. Only him.
Finally she tore her mouth from his.
"You must have known I'd never choose David."
His heart took flight. "And here I thought you were an intelligent girl."
"Then why are you here?"
He bent down and tenderly kissed her lips. "I can't run anymore. I'm so sick of denying my need for you." He grimaced, not believing how easily he'd folded. The future, and the world beyond finding her father, beyond seeking his vengeance, dissolved, along with his resistance. Years of resistance, wasted years.
To deny his attraction for her had been futile from the start. The power she had over him was frightening. He belonged to this girl, body and soul, and he knew it. He could no longer refute his turbulent need for her.
And thank God, for whatever reasons, regardless of his continued remoteness and cold treatment of her, she'd chosen him. His whole body was trembling, he'd never experienced such driving need, he was only just holding on, one minute more and he'd devour her. He swallowed hard.
"You know I will still go after Murad. This night, and our wedding, will not change that."
Excerpt. © Reprinted by permission. All rights reserved.


Book Info:
A lovestruck lady charms the duke of her dreams during an expedition on the high seas in this sexy, swashbuckling novel from USA Today bestselling author Bronwen Evans.
Alexander Sylvester Bracken, Duke of Bedford, has a mission: sail to the Mediterranean and track down Lady Hestia Cary's missing father. It is a straightforward task, but for two rather vexing complications. First, the sea holds painful memories; second, for her own safety, Hestia is to accompany him. As Alex battles the demons of his past, he must also resist Hestia's surprisingly skillful attempts at seduction. After all, Alex has sworn to leave her untouched, and he intends to honor that vow—until he can properly ask the Earl's blessing.
Ever since His Grace rescued Hestia from the arms of a Turkish pirate six long years ago, her heart has belonged to Alex. So when he agrees to help find her father, Hestia is thrilled. Although Alex tries to hide it, there's passion in his eyes—and a frisson of desire in the air—whenever they meet. On board ship, miles from home, Alex won't be able to deny her any longer. But with scoundrels lying in wait, she may not live to tell the tale of her conquest.
Book Links:

Meet the Author: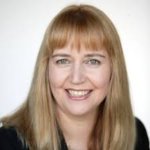 USA Today bestselling author, Bronwen Evans grew up loving books. She writes both historical and contemporary sexy romances for the modern woman who likes intelligent, spirited heroines, and compassionate alpha heroes. Evans is a three-time winner of the RomCon Readers' Crown and has been nominated for an RT Reviewers' Choice Award. She lives in Hawkes Bay, New Zealand with her dogs Brandy and Duke.
Website | Facebook | Twitter |