Today it is my pleasure to Welcome author
Renita Pizzitola
to HJ!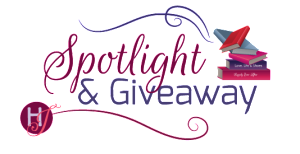 Hi Renita and welcome to HJ! We're so excited to chat with you about your new release, Addicted to You!
Please summarize the book for the readers here: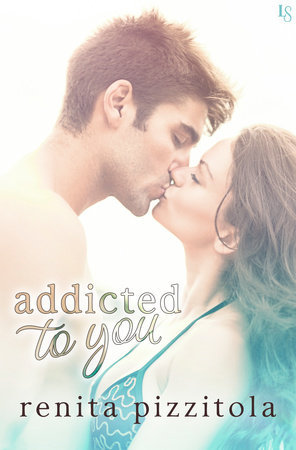 Addicted to You is the story of Isla and Landon, two best friends who seem to be permanently stuck in the friendzone despite Isla's not-so-secret feelings. But when they find themselves stranded together one night, things heat up and "just friends" is no longer an option. Now they must decide where their friendship is headed…if they even still have one. Isla is confident Colby has always been the one for her. Unfortunately, he seems to be not so convinced, but what she doesn't know is he's not the only one with feelings toward her. There's one more player in this game—his brother.

Please share the opening lines of this book:
Just friends. As in no benefits.

The spot I currently resided in with one Colby Callahan.

But if I could change that …would I ever.
Please share a few Fun facts about this book…
The setting for Addicted to You is the tiny fishing town of Port Lucia. A fictional town modeled after a small Texas coastal beach town.
Isla is the best friend of Felicity who was Mason's love interest in the Crush series, and Colby is Mason's cousin, both of whom we met in Just a Little Kiss, the final book of that series.
The Port Lucia series will have three books, each featuring one brother from the three Callahan boys.
If your book was optioned for a movie, what scene would you use for the audition of the main characters and why?
If Addicted to You was optioned for a movie, I'd use the opening scene for the audition because it's the first time Isla and Landon step out of the friendzone. The chemistry between them is intense but it's also a huge leap for the pair. The dynamic between the actors would have portray the familiarity brought on by years of friendship, along with that fear of taking the next step, while also bringing to life that unstoppable chemistry.
What do you want people to take away from reading this book?
I think it's a fun and sexy read about two best friends falling in love. Sometimes it's scary to take a friendship to that level especially without adequate communication, but if you're willing to be open with your feelings, you might just find it worth the risk.
What are you currently working on? What other releases do you have planned for 2016?
I'm currently working on Wild for You which is the next story in the Port Lucia series and features a new Callahan brother. In this book, the heroine finds herself dumped by her fiancé days before her wedding. In an attempt to win him back and prove she is not the boring future housewife her ex claimed she will be, she hooks up with a sexy bartender who is more than willing to help her prove she can be wild.

Thanks for blogging at HJ!
Giveaway:

Ebook: ADDICTED TO YOU by Renita Pizzitola (Gifted via Amazon)
To enter Giveaway: Please complete the Rafflecopter form and Post a comment to this Q:

In Addicted to You, Isla and Colby are best friends turned lovers, but for many relationships it's the other way around. I've personally always found the first to be such a romantic start to a relationship though, so what about you all? Any best friends first relationships out there? I'd love to hear about them!
Book Info:
In the sleepy fishing town of Port Lucia, everyone knows everyone, but Isla Diaz really knows Colby Callahan, with his blue-gray eyes and the tousled brown hair always tucked sexily into his cap. After all, Isla has been crazy about Colby ever since she can remember—even if he treats her like a kid sister. Now, without her best friend, Felicity, around, Isla spots a golden opportunity to take things to the next level . . . or at least wrangle a kiss out of Colby.
By random chance, a tropical storm is headed toward the coast, leaving them stranded together overnight—and there's nothing to do but drink. As the evening wears on, Isla gets the feeling that her not-so-secret crush may finally release her from the friend zone. With her dreams finally coming true, Isla isn't about to pump the brakes, but is this just a one-time thing? What if the next morning, she needs more than Colby's prepared to give?
Little does she know, Colby would like nothing more than a real relationship with Isla. She's always been the one. But there's a very good reason he's been keeping his distance. Someone else loves her too, someone who also means the world to Colby: his brother.
Amazon – Barnes & Noble – Books A Million – Google Play Store – iBooks – Kobo


Meet the Author: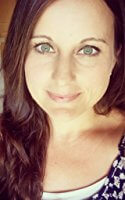 Renita Pizzitola is the author of New Adult contemporary romance and Young Adult fantasy. When not writing, she can be found feeding her caramel macchiato addiction and reading just about anything she can get her hands on. She lives in Austin, Texas.
Twitter – Facebook – Goodreads