Today it is my pleasure to Welcome author
Jeanette Murray
to HJ!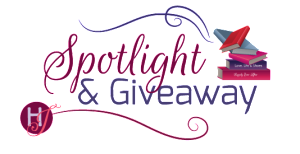 The author of Below the Belt continues her First to Fight series with a novel of one Marine's battle to come out on top—in life and love…
Please summarize the book for the readers here: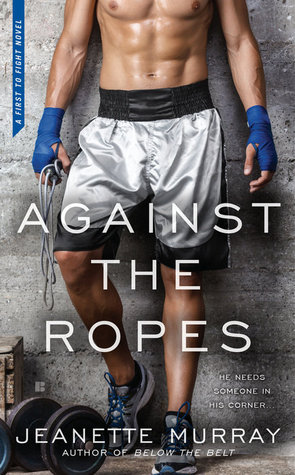 Prissy working girl meets rough edges Marine and the sparks fly!

What's your favorite line from the book?
"I don't think you have to be ready to meet the person you'll love. But it happens anyway, and you have to be willing. And I love you."
When you sat down to start this book, what was the biggest challenge you faced? What were you most excited about?
Dealing with Reagan, who is a totally prissy girl that loves business suits and sexy heels. I'm a flip flops and sweatpants kinda girl, pretty low maintenance. So keeping myself immersed in that sort of persona was hard at times.
Please tell us a little about Reagan and Greg.
Greg surprised me while writing that, once they started getting together, he was the one who put the brakes on anything too physical. He had a long game in mind, and was playing for keeps before even he fully realized it.
Is there certain trait or je ne sais quoi that you find all your heroes have? Why do you think that is?
I think my heroes probably all have The Friend Quotient in common. I find it easy to attract the opposite sex (if that's your thing) for a romantic tete-a-tete, as sparks and romantic chemistry can keep things burning. Friendship is another thing entirely. And so while I like to think my heroes are all sexy beasts, I think the thing that separates them is their innate likeability. The two are not always the same thing.

The First kiss…
Finally! Forever in the making.

When Greg walks into a room, what song is playing? For Reagan?
When Greg walks into the room, I think Reagan mentally hears Walk The Moon's Shut Up And Dance With Me…because he's likely lip syncing it to her while trying to get her to dance. When Reagan walks into the room, I know Greg hears Missy Elliot's Get Your Freak On. She's got hips, and wears heels, and loves when she goes a little wild once he gets her out of those prim and proper business suits she insists on wearing.

What are you currently working on? What other releases do you have planned for 2015?
I'm currently working on Book #5 of the Santa Fe Bobcats, Completing the Pass. It's Josh Leeman's story, the backup quarterback and his childhood frenimy.

Thanks for blogging at HJ!
Giveaway:

2 Print copies of AGAINST THE ROPES by Jeanette Murray
To enter Giveaway: Please complete the Rafflecopter form and Post a comment to this Q:

Which is your preferred hero, Marines or athletes?
Excerpt from Against the Ropes:
In this excerpt, there's been some more vandalism around the Marines on the boxing team, and Reagan has come to investigate.
That was, without a doubt, one of the hottest things he'd seen in years. Her ability to take charge in the blink of an eye, command a group of hardass Marines, and do it in a sexy pair of heels and body-hugging skirt…
She did a dainty little squat, keeping her knees primly together as she angled her phone towards the rear tire of a pickup truck. Her skirt stretched tight over her curvy ass.
Come to think of it, maybe that's exactly how she commanded their attention so well. Hmm.
"Did you need something else?"
His concentration broken, Greg blinked and uttered the ever-intelligent, "What?"
"You were staring." Reagan took another photo, the flash momentarily blinding him, then looked over her shoulder. "Did you still need something?"
"A ride back to the BOQ would be nice."
"Your friends are still here. I assume that's why. You could go with them." Snap snap.
"But then how would you get home?"
"GPS," she answered easily. "It's easy enough to key in 'Home' as my destination from an unknown place. Not so easy to key in the address of 'Barracks, Camp Lejeune.'"
Okay, she had a point there. "It wouldn't be very gentlemanly for me to ditch you now."
"You're not ditching, you're going home to get some rest. I'd actually prefer that, to be honest. The more rested you are, the better you train." She stood, teetering for just a second before he grabbed her arm to steady her. The short sleeve blouse she wore gave him the chance to feel the soft skin of her forearm under his thumb. He brushed once over the pulse on the inside of her elbow, felt it hammering, and knew she wasn't nearly as cool as she played.
"You want me to go home and get some beauty rest?" He lowered his voice, stepping in, wondering if she was ever without those damn heels—which yes, did great things for her ass—so he could actually look down at her instead of up an inch. "I don't think you do."
"And that's why I'm the brains of this operation," she said lightly, stepping back. "Someone has to think about the greater good. Besides," she added, picking her purse up from the side mirror she'd hung it on to take photos, "you'll need your strength for battle tomorrow."
"It's training, not battle."
"I wasn't talking about practice. I was talking about dealing with me." And with that sassy parting shot, she slid between two cars and disappeared to continue her photo documentary.
"Higgs, let's go man. This day's a big cluster and I'm ready to hit the rack." Brad appeared by his elbow and tugged lightly on his neck. "Sweeney's dropping us back by home on his way."
"Oh, joy." He followed along, not at all willingly.
Excerpts. © Reprinted by permission. All rights reserved.

Book Info:
As a troubled teen, Gregory Higgs channeled his energy into boxing instead of breaking the law. The ring gave him purpose and something to strive for. So did the Marines. Combining the two seemed like a natural fit.
Another natural fit? Reagan Robilard, the sweet athlete liaison who keeps all the fighters out of trouble and manages their PR—a job that gets more challenging when someone digs up the truth about Greg's not-so-shiny past after equipment is vandalized at the gym.
Even if it wasn't her job, Reagan can't let Greg take the fall. Because passion doesn't pull any punches when it comes to matters of the heart…

Release Alert: http://bit.ly/1Obxkz8
Amazon: http://amzn.to/1VrYNv8
Barnes & Noble: http://bit.ly/1O59Utr
iBooks: http://apple.co/1QMErLM


Meet the Author: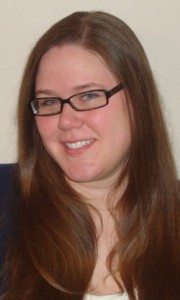 Jeanette spends her days surrounded by hunky alpha men…at least in her imagination. In real life, she's a wife and a mother, keeping tabs on her husband of nine years, her six year old daughter and the family dog, a lovable (but completely stupid) Goldendoodle. Hang around her Facebook page long enough and you're guaranteed to hear at least one or two stories about these three. She and her family currently live just outside of St. Louis.