Today it is my pleasure to Welcome author
Jill Sorenson
to HJ!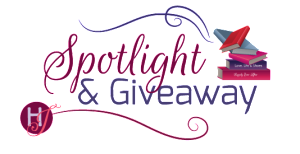 As teenagers, they fell for each other despite the odds. But now that Eric and Meghan are all grown up, they're reunited by fierce passion and dangerous secrets.
Please summarize the book for the readers here: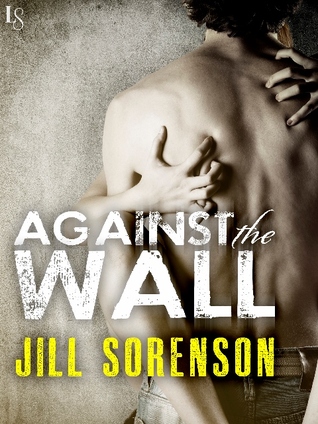 Against the Wall is a New Adult romance about an ex-con, ex-gang member who reenters society and reconnects with the beautiful girl he left behind.

Please share the opening lines of this book:
Eric
I didn't want a party.
I've been out three months, living in the court-mandated halfway house in Chino Hills. I did thirty months of hard time and I'll be on parole for another thirteen—if I stay out of trouble.
Please share a few Fun facts about this book…
This story is a sequel to The Edge of Night, from 2011. Five years is a long time between books, but I got so many requests for Eric's story, I had to write it.
Eric Hernandez is an aspiring tattoo artist, but he's also a street artist. I don't know of any other street artist heroes. Over the course of the story he creates posters and murals that speak to the community where he lives. I watched a season of the reality show "Street Art Throwdown" to learn more about this style of art.
My heroine, Meghan Young, participates in a Slut Walk with her best friend. This is an event to raise awareness about sexual assault and double standards for women. I really enjoyed writing about girl power and positive female friendships.
If your book was optioned for a movie, what scene would you use for the audition of the main characters and why?
The scene I'd chose for an audition is this heated argument between Eric and Meghan, about the trouble he can't seem to avoid, no matter how hard he tries.
My palm itches to slap his handsome face. "What do they want from you?"

"Who?"

"The gang. Whoever's after you."

He stares out at the city lights. "My car."

"Your car?"

"My Chevelle."

I sputter in disbelief. "You can't be serious. It's worthless."

"Not anymore. I'm fixing it up."

"If you give it to them, they'll leave you alone?"

"I won't give it up."

"Why not?"

"Because I've given up enough," he yells, startling me with his vehemence. "I've given up three years of my life, and that car is the only thing I've ever owned. I'm not going to hand it over like a fucking pussy. I might as well hand over my balls."

"You'll die for a car?"

"It's not just a car. It's my blood and sweat and tears."

"They won't take anything else?"

"I don't have anything else."

I fist my hands in my hair and make a strangled sound of frustration. "Noah was right about you. You're not going to change. You're making the same bad choices, and you'll end up in the same bad place. Or worse."

His mouth twists at the criticism. "There's no other choice to make."

"I can't stand to watch you throw your life away again. All you care about is that shitty car and your stupid balls!"

"You wouldn't like me without them."

"I hate you with them!"

He grabs my upper arms and pins me against the passenger door. His nostrils are flared, eyes glittering with anger. "You liked me well enough the other night."
What do you want people to take away from reading this book?
This is my first New Adult romance, and it's a little different from my romantic suspense titles. Although the characters face dangerous and violent situations, I wanted to send a strong message against violence. Romantic suspense heroes often use their fists and/or guns to save the day. I was excited to go the opposite direction in this story. Eric has to find another way to solve his problems.
What are you currently working on? What other releases do you have planned for 2016?
Right now I'm working on Off the Rails, my next book for Loveswept. This is a sequel to Caught in the Act, featuring Ian and Maria. He's an undercover agent. She's the hotel maid he saved from drug cartel members. In this story, Ian is on the trail of a fugitive in Mexico, and he gets tangled up with Maria all over again. It's a fun, fast-paced thrill ride. With trains!

Thanks for blogging at HJ!
Giveaway:

Ebook: Against the Wall by Jill Sorenson (Amazon)
To enter Giveaway: Please post a comment to this Q:

Which do you prefer, romantic suspense or New Adult? How do you feel about violence in romance? Do you think romance novels should tackle difficult subjects, or keep it light?

This contest will close on Feb 6, 2016 8:59 PM (PT) and the winners will be notified via email. Winner will have 48 hours to respond to my e-mail before a new winner is selected.


Book Info:
Eric Hernandez is the bad boy of every schoolgirl's fantasies—and every mother's nightmares. But after serving time for manslaughter, he's ready to turn his life around. He just needs a chance to prove himself as a professional tattoo artist. The one thing that keeps him going is the memory of the innocent beauty he loved and left behind.
Meghan Young's world isn't as perfect as it looks. The preacher's daughter is living a lie, especially now that Eric is back. Tougher, harder, and sexier than ever, he might be the only person she can trust. But there's no telling what he'll do to protect her if he learns the truth, and that's a risk Meghan won't let him take. And yet, back in the arms of the troubled boy with the artist's soul, Meghan can't help surrendering to the man he's become.
Buy links for Against the Wall: Amazon  B&N  Kobo  iBooks
Meet the Author:
Jill Sorenson is the RITA-nominated author of more than a dozen romantic-suspense novels. Her books have received starred reviews from Publishers Weekly, Booklist, and Library Journal. Jill currently lives in the San Diego area with her family. She's a soccer mom who loves nature, coffee, reading, Twitter, and reality TV.
Social media: You can find Jill at www.jillsorenson.com. She's also on Facebook, Twitter and Goodreads.