Today it is my pleasure to Welcome author
Amy Ruttan
to HJ!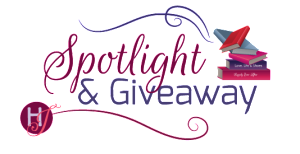 Hi Amy and welcome to HJ! We're so excited to chat with you about your new release, Alejandro's Sexy Secret (Hot Latin Docs Book 2)!

Thank you for having me! I love coming to Harlequin Junkie. You guys rock!

Tell us about the book with this fun little challenge using the title of the book:
Well, I jokingly call this my A$$ book because the acronym for the title is A.S.S.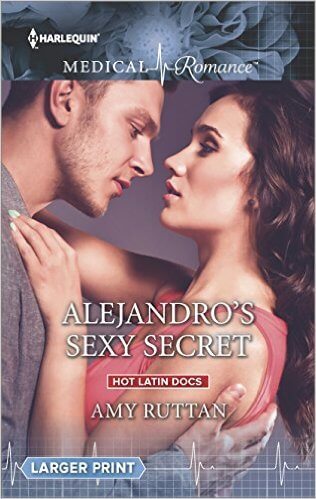 A is for Alejandro, the youngest of the Valentino brothers.
L is for love. This is a romance after all.
E is for elephant. There's a huge one in the room when Kiri & Alejandro meet up again!
J is for juggling. There's lots of secrets and feelings the hero & heroine juggle. (J was a hard one!)
A is for Amor, which his Spanish for love.
N is for Nevada, in particular Las Vegas where they first meet (And I just realized I could've said L is for Las Vegas. D'oh)
D is for dancing. There's lots of dancing and it has to do with a certain someone's sexy secret!
R is for romance. You can never have too much.
O is for "Oh my!" which was Kiri's first thought when she saw Alejandro.
What's your favorite line(s) from the book?:
"YOU KNOW YOU MARRIED the ugly brother, right?" Alejandro was teasing his new sister-in-law Saoirse Murphy on her marriage to his brother. His ugly brother.
I just love the opening. I love the play between Alejandro and his three older brothers.
Please tell us a little about the characters in your book. What first attracts your Hero to the Heroine and vice versa?
Kiri is a bit of a wall flower like me. Curvy and shy. She doesn't like to be the centre of attention and yet, when she meets Alejandro at a bachelorette party he totally makes her the centre of his world which was a complete thrill for her.
Alejandro didn't want to be a burden to his brothers so he pays for his medical schooling in his own way. On his last night he has an uncharacteristic one night stand with the heroine. Five years later she's his new boss and she has a secret of her own.
When you sat down to start this book, what was the biggest challenge you faced? What were you most excited about?
I was really excited by the idea of writing with Tina Beckett, Amalie Berlin & Annie O'Neil. This is a quad that the four of us came up with together. We approached the Medical team about writing this quad about 4 brothers.
The challenge of that was trying not get too carried away and coordinating. Amalie Berlin did the bulk of the proposal work though.
What, in your mind, makes this book stand out?
I love the setting of Miami. I loved the idea of 4 brothers who are all in the medical field and had to make their own way in the world after their parents die when they're young. The connection between the 4 brothers is amazing.
The First Kiss…
And she didn't like to lose control. She couldn't lose control when it came to Alejandro. She'd learned the hard way what it was like to lose control around him. He cupped her face, strands of hair tickling her cheek, and no matter how much she wanted to fight it, how much her inside voice screamed that she should push him away, she just couldn't.
She closed her eyes and let him kiss her.
His lips were gentle against hers, familiar, and so many emotions came bubbling to the surface. Anger, sadness and lust. It had been so long since she'd been kissed by a man she couldn't remember when it had been.
If your book was optioned for a movie, what scene would you use for the audition of the main characters and why?
"I thought Vegas was supposed to be hot," she muttered to herself, and took a sip of her Bellini, which was a poor choice to have when she was already chilled.
"It's the desert. At night it gets cold. So very cold."
Kiri spun around to see who was speaking in the thick, Latin drawl that sent a shiver of something down her spine. Her mouth dropped open at the sight of the tall, muscular, Latino god who was leaning casually against the French doors. He had a dimple in his cheek as he grinned at her, perfect white teeth and those dark eyes sparkled in the light that shone out through the doors, promising something sinfully delicious.
"P-pardon?" Kiri said, pushing up her dark-framed glasses, which had slid down her nose again and were beginning to fog up. She cursed herself inwardly for forgetting her contact lenses in New York.
"The desert. It's very hot during the day, but at night it's muy frio. It's cold."
"Who are you?" she asked.
A lazy grin spread across his face. "Your friends sent me out here to lighten your mood. They said you've been a bit of a party pooper this weekend and you need to loosen up."
Oh. My. God.
"She glanced over his shoulder and could see another group of bronzed muscular gods dancing to music while her friends cheered them on. This was the "entertainment" Sandy had been talking about. Male exotic dancers.
Apparently the best that Vegas had to offer.
Heat flushed in her cheeks as he took a step closer to her. He took her hand and led her into the room, sitting her down on the couch.
If your hero had a sexy-times play list, what song(s) would have to be on it?
Definitely "Pony" by Ginuwine and "Salted Wound" by Sia.
What do you want people to take away from reading this book?
Family is always there for you. Don't try to hide your true self or deny yourself the love you deserve.
What are you currently working on? What other releases do you have planned for 2017?
I have two March 2017 releases. One is His Pregnant Royal Bride which is in a Royal Spring Babies Duet with Robin Gianna. My other March 2017 release is a novella for Desiree Holt's OMEGA Team titled Biochemical Reaction. It's not a medical, but has Navy SEALS and a bit of romantic suspense. Then in July 2017 my 15th Harlequin Medical comes out. It's titled Convenient Marriage, Surprise Twins! Right now I'm writing a Christmas story that will be coming out in December 2017 as part of a multi author continuity and I've started planning my 2018 year. LOL
The first book in the Hot Latin Docs quad is Santiago's Convenient Fiancee by Annie O'Neil and it's out the same time as Alejandro's Sexy Secret. The final two books in the Hot Latin Doc series comes out in February 2017 and are Rafael's One Night Stand by Tina Beckett and Dante's Shock Proposal by Amalie Berlin.

Thanks for blogging at HJ!
Giveaway:

A copy of the UK 2n1 which includes BOTH Alejandro's Sexy Secret and Santiago's Convenient Fiancee by Annie O'Neil.
To enter Giveaway: Please complete the Rafflecopter form and Post a comment to this Q:

What song from your high school days was not really appreciated by your parents? "Pony" by Ginuwine was mine.
Excerpt from Alejandro's Sexy Secret (Hot Latin Docs Book 2):
"Why don't you sit back, mi tesoro?" he whispered in that honeyed drawl against her ear that made her forget that she was always just a bit awkward around men. "Let me take care of you."
"Um…" A million thoughts were racing through her mind, but then all those thoughts melted into a pile of goo as he pushed her back against the cushions.
A familiar song that she'd heard so many times when she'd been young came across the stereo system. The kind her and her high-school friends had giggled at but which the school would never play at a dance.
Sandy and her friends began to shriek as the group of exotic dancers began to move together in a choreographed, erotic dance.
And as that Latino god began to move, his hips rolling, she suddenly understood why they didn't play that song at high-school dances. Why her parents hated that song. As she sat there on the couch, her friends screaming around her and that gorgeous specimen of a man's dark eyes locked on her, only her, he grinned at her, as if knowing she was completely aroused by him. He rolled his hips and peeled his shirt off, revealing a tattoo on a muscle-hardened chest, and she realized what she'd been missing. Why she'd been uptight. When was the last time she'd been with someone?
It had been a long time.
Kiri's leg began to tap in a nervous twitch she'd had since she was a kid, when she'd been the chubby geek that no one had paid attention to.
He moved toward her and laid a strong hand against her leg, settling the incessant tapping. His touch burned and set her blood on fire, her body reacting to the pure magnetism and sex he was exuding.
And for some reason he was focused on her.
He's being paid to do this. This is what Sandy wanted.
And that's what she was telling herself as he moved closer to her, pushing her back against the pillows, dancing just for her. He placed her hands on his narrow hips as he moved above her.
"Um…" slipped past her lips and she was mesmerized. Even though she knew it was all an act, this man held her in complete rapture. His deep, dark eyes were locked on hers and there was something about him that completely sucked her in.
Then he turned his back to her as the song ended and Kiri still sat there stunned. The Bellini she had been holding was no longer slushy but melted as she'd been gripping the glass so tightly before he'd taken it from her, deposited it on a table and placed her cool hands on his warm-skinned hips. Her heart was racing and it felt like she was on fire.
Excerpts. © Reprinted by permission. All rights reserved.
Book Info:
What happens in Vegas stays in Vegas…
If only that were true! Surgeon Kiri Bhardwaj never expected to see sexy exotic dancer Alejandro Valentino again after their fantasy life-changing night together. But now they're face-to-face, and he's a specialist in her pediatric department!
Working with Kiri proves to Alejandro that they haven't finished what they started all those years ago. But to claim what he's lost he'll have to lay his heart on the line and prove to Kiri their chemistry is for keeps!
Book Links:

Meet the Author: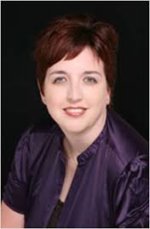 Born and raised just outside of Toronto, Ontario, Amy fled the big city to settle down with the country boy of her dreams.
After the birth of her second child, Amy was lucky enough to realize her life long dream of becoming a romance author. When she's not furiously typing away at her computer, she's a mom to three wonderful children who use her as a personal taxi and chef.
Website | Facebook | Twitter |