Today it is my pleasure to Welcome author
Kelly Moran
to HJ!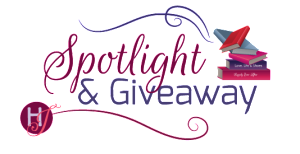 Hi Kelly and welcome to HJ! We're so excited to chat with you about your new release, All of Me

!
Please summarize the book for the readers here: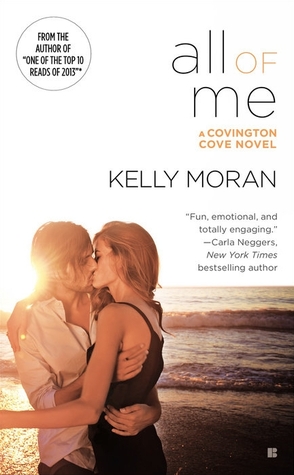 All of Me is the second book in my Covington Cove series (though it's a stand alone) and takes place in beautiful Wilmington, NC. Alec is a famous horror author with writer's block who comes home for his brother's wedding, and Faith is a special needs teacher who moves to the coast to start a new life. Both have complicated pasts that keep them from moving forward, but the connection between them is addicting and they begin to help each other heal.

Please share the opening lines of this book:
It was a dark and stormy night.
Alec Winston cursed and shoved back from his desk. He swiveled his chair away from the computer and the one line he'd managed to write in almost a year. Pathetic. He'd typed it as a joke, something to propel him out of this writer's block, or whatever it was, but the joke was on him.
Please share a few Random facts about this book…
The heroine, Faith, was conceived for the sole purpose of saving her sister, but she died anyway.
The hero, Alec, has a sweet tooth and Faith uses that to help bring him out of his dry writing spell.
The characters from book one make a reappearance in this story, and are pivotal to helping Faith and Alec get their HEA.
Please tell us a little about the characters in your book. As you wrote your protagonist was there anything about them that surprised you?
Faith grew up in a household that mainly didn't recognize her existence. At first, she comes off very fragile, but even I was surprised by her inner strength as the book went on. Alec comes off as a bit egotistical at first, but I quickly learned that it was a mask for some insecurity that he tried to disguise with humor.
What, in your mind, distinguishes this book from other books out there in the same genre?
I think the characters' backgrounds are very unique and play a role in what keeps them apart. Having the hero be an author is something not commonly done, but I thoroughly enjoyed using my own creative quirks to translate Alec's personality.

The First kiss…
He growled, low in his throat. Closer he inched, until his lips caressed hers. A barely there meeting of mouths that sparked an inferno inside her. Slowly, his gaze still pinned to hers, he brushed his lips over hers, side to side, as if trying to get a feel for her.
"You're an old soul, aren't you, Faith?" he asked against her mouth.
Did any scene have you crying or laughing (or blushing) while writing it?
No blushing, I don't think, but when Alec finally reveals to Faith the reason why he can't commit, relaying his past, I felt myself well up many times.
She looked so damn fragile standing there. Breakable. Then again, weren't they all?
He rubbed the back of his neck, waiting to find out what she'd do, say. Faith never seemed to react as he expected, so he held some residual strand of hope she wouldn't clock him and leave.
Nearly ten minutes passed, and nothing. Unable to stand it, he leaned forward. "Say something, Faith. Anything. Tell me you hate my guts. Tell me not to touch you again. Tell me—"
"That my heart hurts for you."
If your book was optioned for a movie, what scene would you use for the audition of the main characters?
Oh wow. Hm. Probably one of the many beach scenes where Alec keeps running into Faith. This scene is early on in the book.
He looked at Faith, a slow, lazy grin quirking one side of his mouth as he stood and closed the distance between them. Definitely predatory.
She forced her gaze to focus on his face so she wouldn't be tempted to do something else, like touch him. She hadn't been touched in so long. "Good morning."
"It's afternoon, actually."
"Right. Yes."
He dipped his head, leveling his gray-blue eyes on her as if probing for something he couldn't grasp. After a few moments, he straightened and nodded. "Amber," he announced.
"What?"
"Your eyes. They're amber. Not quite like a good whiskey, but more like organic honey. Around the edges they darken to a golden brown."
Stunned stupid, Faith opened and closed her mouth.
"You had me in fits over that. You never quite look me in the eye and it was too dark last night to see. As someone whose vocation depends on details, madness loomed if I didn't get an answer soon."
She tilted her head, not quite sure if he was making fun of her or deadly serious. "You would've gone crazy if you didn't know my eye color? Is that what you're saying?"
"Something like that. Problem averted."
She grabbed the pendant hanging from her neck and slid it back and forth on the chain. "You're a strange man."
He smiled openly, showing a row of straight white teeth and crinkling the skin near his eyes. Holy cow, the transformation was hypnotic.
He shrugged. "Writers are a strange lot. I've been called worse."
What do you want people to take away from reading this book?
I would like readers to take from this book what I did: that some families you're born into, and others you form along the way. Family doesn't always do or say the right thing, and they're not always blood-relations. Accept and find support where you can, because there you'll find love

What are you currently working on? What other releases do you have planned for 2015?
Currently I'm working on a new series called Redwood Ridge that my agent is subbing out to publishers now. I have a release on 1-18-16 for a steamy romance called Exposure, which takes place in Alaska. I'll also be in a box set with some other authors which releases in February 2016 titled Love is in the Air.

Thanks for blogging at HJ!
Giveaway:

2 Print copies of All of Me (Covington Cove Novel)
To enter Giveaway: Please complete the Rafflecopter form and Post a comment to this Q:

What's been your favorite beach read this summer and what did you love about the book?
Excerpt from All of Me:
Slowly, like a predator, he strode toward her and cupped her cheeks. This time the kiss stole her sanity. The precision with which he slid his hands down to cup her breasts through the bra, the deliberate and meticulous way his fingers grazed her nipples, spoke of his familiarity with the female form. He knew how to touch, to taste, to drive her out of herself and back with crushing velocity. She never knew being touched, being kissed, could be like this. Potent. Insistent.
Breaking the connection, he grazed his lips over her jaw, down her throat and licked her collarbone. "I want you so badly I can't think."His voice alone could make her damp and dreamy. A coarse murmur with need raking it raw.
Hadn't he said something similar, before the party? Yes. "You promised you'd make me forget to think."
He groaned into her neck, a purely male sound of pleasured frustration. "Consider it done."
Excerpts. © Reprinted by permission. All rights reserved.
Book Info:
For ten months, bestselling novelist Alec Winston hasn't been able to type a single word, and he's coming dangerously close to breaching his publishing contract. An invitation from his brother to spend the summer in Wilmington Beach might be just the thing to blast through his writer's block. Yet Alec discovers more than a spark of inspiration on the sunny sands. He meets an amber-eyed muse who makes him think about much more than books . . .
Faith Armstrong has finally gathered the courage to leave her past behind and accepted a job as a private tutor, hoping for a fresh start on the North Carolina coast. This is the home she's always longed for—not just a place, but a state of mind. She's felt invisible her whole life, so the host of new friends and the attention of a sexy author have her head spinning.
But Alec has a secret that could prove this isn't the life Faith dreamed of after all
Amazon: http://tinyurl.com/ocavcbo
B&N: http://tinyurl.com/mrw9z9p
iBooks: http://tinyurl.com/ncxn8gv


Meet the Author: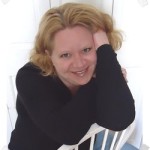 Kelly Moran is a Catherine Award-Winner, Readers Choice Finalist, and earned one of the 10 Best Reads of 2013 by USA TODAY's HEA. She is a proud Romance Writers of America member. Her interests include: sappy movies, MLB, NFL, driving others insane, and sleeping when she can. She is a closet caffeine junkie and chocoholic, but don't tell anyone. She resides in Wisconsin with her husband, three sons, and her black lab. Most of her family lives in the Carolinas, so she spends a lot of time there as well.
Facebook: http://www.facebook.com/authorkellymoran
Amazon: http://tinyurl.com/ocavcbo
Twitter: http://www.twitter.com/authorkmoran
Newsletter: http://tinyurl.com/prkhtua
Pinterest: http://www.pinterest.com/authorkmoran
Tumblr: http://authorkellymoran.tumblr.com/
Instagram: https://instagram.com/authorkellymoran/
Google+: https://plus.google.com/+KellyMoranauthor
Youtube: http://www.youtube.com/authorkellymoran
Website: http://www.authorkellymoran.com