Today it is my pleasure to Welcome author
Rita Herron
to HJ!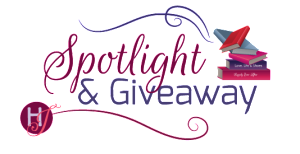 Hi Rita and welcome to HJ! We're so excited to chat with you about your new release, All the Beautiful Brides

!
Please share a bit about the book's setting: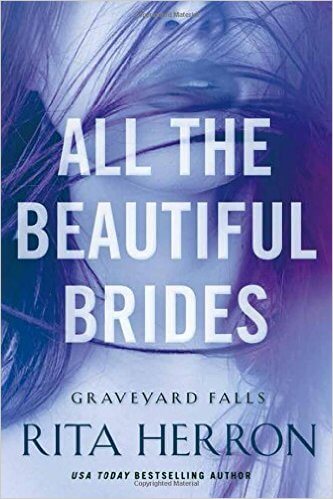 The book is set in a fictitious town called Graveyard Falls nestled deep in the Tennessee mountains. I camped in the mountains as a child with my family and loved the sharp ridges and cliffs as well as folklore attached to small towns. As beautiful as the scenery is, the mountains also have areas that are so isolated they provide a perfect place for a killer to hide. Since I love folklore and ghost stories, I attached a folk legend to the town. The death of three teenagers who were murdered years ago still haunts the residents – locals claim they can hear the girls' cries echoi

Please share the opening lines of this book:
"There's been a murder in Graveyard Falls."

Special Agent Cal Coulter pinched the bridge of his nose as his director's words sank in. He'd been summoned to his boss's office first thing for a new assignment on the task force he was spearheading to hunt down the most wanted criminals across the Southeast.

But Graveyard Falls? That was the little town Mona had moved to after Brent died.

Brent, his best friend.

And Mona, the only woman he'd ever wanted.

When Brent had become romantic with her, Cal had honored their friendship by stepping out of the picture.
What first attracts your hero to the heroine and vice versa?
Cal first met Mona when he was working on another case and was immediately attracted to her caring manner and loving nature. She is a counselor who helps others without asking for anything for herself. Mona thought Cal was strong, protective and sexy. Although he was intense, quiet and brooding, she sensed a deep pain inside him that drew her and made her want to soothe his hurt.
Using just five words, how would you describe the hero and heroine's love affair?
A love worth waiting for.
The First kiss…
Their first kiss is emotional, intense and passionate. Cal has wanted Mona from the first time he met her, but his best friend was interested in her, and Cal walked away because he felt indebted to him. Now Mona is in danger and a widow, and Cal can no longer resist the desperate hunger he has for her.
Worse, a serial killer is targeting her, and he can't bear the thought of losing her a second time.
Mona has felt alone for a long time. She was attracted to Cal from the moment they met but thought he wasn't interested. Now her life is in danger, and Cal is closeby, offering protection in his strong arms, and she can't resist. His kiss is more passionate than her husband's ever was.

If your book was optioned for a movie, what scene would be absolutely crucial to include?
The movie should open with the scene where FBI Agent Cal Coulter finds the body of a young woman with a rose stem jammed down her throat. Even more disturbing, she is wearing a bridal gown. The MO is eerily similar to a crime that occurred years before. That scene would also be important to show because it is the backdrop for the story and the name of the town. In it, three teenagers were pushed to their deaths at the waterfalls – the folk legend surrounding the town was born from this crime.

What are you currently working on? What other releases do you have planned for 2015?
I'm currently writing book three in the Graveyard Falls series, ALL THE DEAD GIRLS. The 2nd book in the series ALL THE PRETTY FACES comes out May 2016. In 2015, I also released the first two books in a new mini series I'm from Harlequin Intrigue – The Heroes of Horseshoe Creek. Book one in the series LOCK, STOCK & McCULLEN and book two McCULLEN'S SECRET SON are out now! The next two releases in that series will be out in 2016.

Thanks for blogging at HJ!
Giveaway:

3 digital copies of ALL THE BEAUTIFUL BRIDES
To enter Giveaway: Please complete the Rafflecopter form and

Leave a comment with your thoughts on the book…
Book Info:
A young woman lies dead at the bottom of a waterfall, dressed in a wedding gown with a rose stem jammed down her throat. And in the small town of Graveyard Falls, the horrifying vision stirs a long-ago nightmare back to life.
FBI Special Agent Cal Coulter gets called in to investigate the murder, which bears a terrifying resemblance to a series of killings committed thirty years ago: three teenage girls were found dead at the waterfall's base, all bearing rose stems in their throats. The high school football star was convicted and imprisoned for those murders, so now Cal suspects that the real killer is still out there.
Now, the body count is rising again. The monster's sights are set on counselor Mona Monroe, Cal's best friend's widow…and the woman he's always loved. Can Cal stop the killer before Mona becomes the next victim?
Title: All The Beautiful Brides
Author: Rita Herron
Release Date: September 15, 2015
Publisher: Montlake Romance
Genre: Romantic Suspense
Goodreads Link: https://www.goodreads.com/book/show/25169897-all-the-beautiful-brides
Buy Link: http://www.amazon.com/All-Beautiful-Brides-Graveyard-Falls-ebook/dp/B00U88YMKS/


Meet the Author: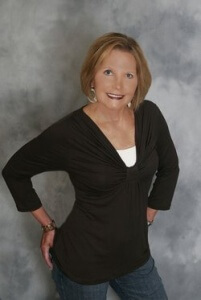 Bestselling author Rita Herron has more than sixty romance novels to her name, including the popular and critically acclaimed Slaughter Creek titles. She is known for her dark, suspenseful style, and for setting a number of her works in small Southern towns. In 2011, she received the RT Book Reviews Career Achievement Award for her work in Series Romantic Suspense. A native of rural Georgia, a former teacher, and a mother and grandmother, she lives outside of Atlanta.
Social Networking Links
Website: http://ritaherron.com/
Facebook: https://www.facebook.com/authorritaherron
Twitter: https://twitter.com/ritaherron
Goodreads: https://www.goodreads.com/author/show/239497.Rita_Herron