Today it is my pleasure to welcome New York Times & Wall Street Journal bestselling author 
Marie Force
to HJ!

Thanks for having me!
5 things HJ readers should know about you?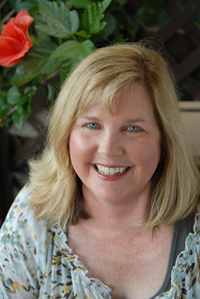 Hmmmm, let's see. I got one talent and one talent only: Writing. I can't do much of anything else well, although I do fancy myself the first over-40 American Idol. My kids say no. Just no. I say they don't know quality when they hear it.
I am first and foremost a MOM to two incredible kids. My daughter is 18 and a freshman in college in New York City and my son is 15 and a high school freshman who plays hockey. I'm very proud of both of them!
I'm from Rhode Island where many of my books are set, including the McCarthys of Gansett Island Series and the Treading Water Series.
I worked for 16 years for a company headquartered in the Washington, D.C. area (my last day job before I became a full-time author at the end of 2011) and that's where I got the idea to set the Fatal Series in the nation's capital.
When I'm not writing a romance you will probably find me reading one. I read as much as my readers do, and I love to find great new authors to devour. I mean read.
What would you say are the defining characteristic of your Novels?
One of the common themes you will find in all my books is a distinct sense of family and community, whether the family is one my characters are born into or one they have chosen through devoted friendship. I hear from a lot of people who tell me they wish they had families like my fictional families, and I'm glad they are able to enjoy that dynamic through my books. I am lucky to be part of two amazing families–my own and my husband's. I think those relationships help to inform my books and my characters.
What can you tell us about your new series: Green Mountain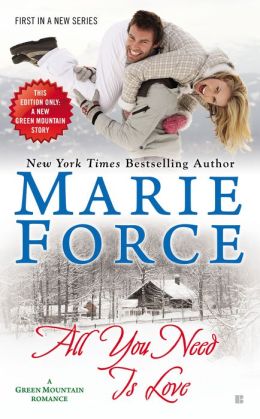 The Abbotts are led by parents Lincoln, a crazy, over-the-top Beatles fan, and Molly, who is the daughter of Elmer Stillman, the second-generation owner of my fictional Green Mountain Country Store. Elmer is a bit of a character, and one of my favorite slices of Vermont life made it into Elmer's yard in the form of a sign I saw in Stowe, Vermont, that advertised: Justice of the Peace, Notary Public, Free Advice. Elmer's grandson Will, the hero of All You Need Is Love, comments that free advice is the backbone of Elmer's business, which gives you an idea of what you can expect from him!
Lincoln and Molly have 10 children: twins Hunter and Hannah, Will, Ella, Charlotte Wade, Colton, identical twins Lucas and Landon and Max. Hunter, Will, Ella, Charlotte and Wade help their father run the Stillman family business while their other siblings provide products that are sold in the store, including maple syrup, woodworking, handmade jewelry and Christmas trees.
Let's talk about your newest release: All You Need Is Love
If you had to summarize the book for the readers here
When Lincoln gets a big idea to take their small-town business to the next level by hiring Web designer Cameron Murphy from New York City, the sparks fly between a city girl who lives with the world at her fingertips via her smartphone and country boy Will, who doesn't own a cellphone and can't imagine what he'd do with one.
Please tell us about the characters in your book?
Will and Cameron are the hero and heroine of All You Need Is Love. He's been brought up as the third child in a family of ten siblings by loving parents, surrounded by a big extended family. Cameron's mother died giving birth to her and her dad is a billionaire businessman who was away for a lot of her childhood. She was raised by nannies in a sprawling penthouse in New York City. To say they come from different worlds is putting it mildly.
Was it love at first sight for your characters? If not what was the pivotal moment of change?
It was "intrigue" at first sight. They aren't quite sure what to make of each other. For Will, the turning point is the way she rolls with what would ordinarily be an extremely upsetting car accident and airbag smack to the face that leaves her bruised and battered. For Cameron, the turning point is when Will leaves a pair of warm mud-season-approved boots for her after their inauspicious meeting. That gesture shows another side of him, one she wants to get to know better.
If your characters could go back in time and change one thing what would it be? Why?
With hindsight, they probably wouldn't bother to show so much restraint when they are first together and reeling from the instantaneous connection that has them both unsettled. They'd probably jump in with both feet since they know now it ends well!
What scene did you have the most fun writing? Why?
I really loved writing the opening chapter in which Cameron smacks into Fred, the town moose, with her brand new Mini Cooper and will cares more about the moose than he does about her smashed up car.
On the other side of the big black wall, which was now partially lit, she heard a voice.
"Are you okay, Fred? Does anything hurt?"
The wall let out the deepest "moo" she'd ever heard and began to move.
If her feet hadn't been encased in something nasty, Cameron would've taken a step back when she realized "the wall" was alive. "What the . . ."
Ambling slowly into the woods, the animal's departure allowed Cameron to see a large man standing in the silhouette of headlights, his truck running behind him. At well over six feet tall, his shoulders were broad and his posture menacing—or so it seemed to her. All he needed was a chain saw to complete the Texas Chainsaw Massacre image that was forming in her overly active imagination.
She wondered if they had chain saw or axe murderers in Vermont. Judging from the number of trees she'd seen on the way up here, they had plenty of use for both tools. Glancing down to her right, she gasped at the smashed-in front of her new car, illuminated by the truck's headlights. "Oh no! My car!"
"You hit Fred," the would-be axe murderer said.
Without taking her eyes off the front end of her once-pristine car, she said, "Who's Fred?"
"The town moose."
She stared at him, agog. "The town has a moose?"
"That's right," he said as if such things were perfectly normal, and she was the crazy one for asking the question.
"What about my car? Look at what he did to my car!"
"Didn't you see the moose-crossing sign a mile or so back?"
"I saw it and a thousand others, but I didn't think it meant a moose would be stupid enough to stand in the middle of the road where it could get hit by a car."
"Are you calling Fred stupid?"
As cold, wet muck seeped into her lovely boots, Cameron wanted to shriek. This whole thing was beyond stupid! She wished she could close her eyes and be back in her SoHo apartment, in a world where everything made sense to her. A "town moose" standing in the middle of a road definitely did not make sense.
What scene was the hardest to write? Why?
Hmmm, probably the first time they make love, which is always a challenge. You want to get it just right, but you also want it to be unique to them and their story.
In the kitchen he retrieved the almond-scented massage oil he'd gotten at the store as well as the special balm they sold to combat muscle soreness. He was hard as a rock just thinking about rubbing oil all over her soft skin. "Ready, baby?"
"Mmm, so ready. How do you want me?"
"Is that a multiple choice question?" Her low chuckle only made him harder, if that was possible. This massage was going to be sweet torture. "Let's start with you facedown."
She turned over and wrapped her arms around a pillow.
"Can you put your hair up?"
From around her wrist, she produced an elastic band that she wound around her hair while remaining facedown.
"That was quite a feat."
"Lots of practice. My hair is always in my way."
"I love your hair. You can't ever, ever cut it. Ever."
"Never cut my hair. Got it."
He rubbed the oil between his hands to warm it and then began with her shoulders, using just enough pressure to soothe and relax her. Judging from her sighs and moans, he was hitting all the right spots.
"Amazing," she whispered. "Feels so good."
"I'm just getting started."
"If your goal is to get me to stay here with you forever, I'm sold. Where do I sign?"
The throwaway comment hit him like a blow to the solar plexus. If only it were that simple. But rather than touch that grenade, he moved down her back and then skipped over her bottom—for now—to focus on her legs.
"Will?"
He looked down to find her watching him. "Hmm?"
"I shouldn't have said that. I'm sorry."
"Don't be sorry." He bent to press a series of kisses to her back. "I don't know about you, but I feel like we're living a bit of a fantasy right now, and it'd be really nice if we could take this time together and enjoy it without stressing out about what happens when you have to leave."
"That would be nice."
"Then that's what we'll do." He picked up the tub of muscle rub. "Ready for the good stuff?"
"That wasn't the good stuff?"
"That was a warm-up for the good stuff."
"I'm ready."
"Tell me if it hurts too much." He massaged the cream into her bruised bottom, being extra gentle because he knew how sore she was. He'd once been new to skiing, and vividly remembered not being able to move for days after his first lessons.
"Oh my God, that feels crazy good. What is it?"
"It's muscle balm with eucalyptus and menthol that we sell in the store."
"Is there anything you don't have in that store?"
"We don't have most of the gadgets you love so much."
"I'm finding I can live rather nicely without them."
"There you go again. Giving me hope."
"We're in the fantasy, remember?"
"Right. Keep reminding me, will you?"
"Mmm-hmm."
How could she sound so relaxed and content when he was about to explode from wanting her? The massage suddenly felt like the worst idea he'd ever had, especially the part about rubbing the cream on her sexy ass. This was killing him, and he couldn't take it anymore. "Want to turn over?" he asked through gritted teeth.
"Nope."
Resigned to taking a cold shower to relieve the ache in his groin, Will drew the comforter over her.
"Will?"
"Yeah?"
"Get a condom."
How did your character spend the week just before the story starts?
Cameron was running around in New York City getting ready for her trip to Vermont, and Will was working at the store, hanging with his family and going on long hikes with his dogs.
Who would you cast in the role of your characters if your book was optioned for a movie?
I never know how to answer this question because I don't really think in terms of real people when it comes to my characters. I'd prefer to let the readers decide who they picture in the roles of Will and Cameron.
What are you currently working on? What other releases so you have planned for 2013 into 2014?
I'm currently writing book 3 in the Green Mountain Series, I Saw Her Standing There, featuring Colton Abbott. I expect to release at least two more McCarthys of Gansett Island books this year, and Fatal Jeopardy, Fatal Series Book 7, is out on March 24. Incidentally, the first five Fatal Series books–Fatal Affair, Fatal Justice, Fatal Consequences & Fatal Destiny together, Fatal Flaw and Fatal Deception will be out in print this year, beginning in March.
Thanks for blogging at HJ!
Giveaway:

I'll give away two ebooks (gifted via the retailer of the winners' choice) and two signed print copies. Four winners.
To enter Giveaway: Please complete the Rafflecopter form and Post a comment to this Q:

What's your favorite snow fantasy? Stranded in a log cabin alone with the man of your dreams? Trapped for days in a ski lodge with only your imagination to keep you busy? Do tell!
Excerpt
Three hours later, Cameron had worked up a sweat helping Will create a six-foot-tall snow monster. She had insisted on the snow monster over the snowman because who cared if the dogs demolished a monster? A snowman on the other hand, was too reminiscent of her beloved Frosty, and she couldn't bear to set the dogs on Frosty.
Although she suspected Will found her logic less than rational, he'd gone along with her monster and was helping to put the finishing touches on the monster's snow fangs, which were made out of icicles he'd broken off the roof of the house.
Their biggest challenge was keeping Tanner and Trevor from attacking until they were finished. The dogs danced around their feet, nearly tripping them more than once in their excitement.
"A few more minutes, boys," Will said, throwing what had to be the hundredth snowball into the woods to keep them occupied.
"I don't think he looks fierce enough," Cameron said, taking an assessing look at their work. "His eyes are too far apart." She pointed up. "Move them closer together."
"Yes, ma'am. Is there anything else?"
"I can't help it if I'm not tall enough to reach his eyes."
Before the words were out of her mouth, his arms were around her waist and he was hoisting her up to tend to the eyes herself.
She let out a squeal of surprise and gripped his hair through the knit hat he'd worn the night she met him.
"Ow," he said.
Cameron realized she was pulling his hair and released her tight grasp to tend to the monster's charcoal eyes, which were much more sinister when positioned closer together.
"Satisfied?" he asked.
"Yep."
He loosened his arms only slightly, letting her slide down the front of him until her feet landed between his.
She waited for him to release her, but he didn't. Rather, he tightened his arms again and bent his head to press cold lips to her neck.
Cameron gasped from the sensation of cold turning to heat that radiated all the way through her.
"You smell so good," he whispered. "So sweet."
She could think of nothing to say to that as she relaxed against him, loving the way it felt to be surrounded by him.
The dogs returned and broke the moment, circling them in a frenzy of excitement.
He released her and took a step back. "What do you say we let them go to town on Mr. Snow Monster?"
"I can't look."
He held his arms out to her. "I'll shield you."
Cameron smiled at him. "That's the best you can do?" she asked as she stepped into his arms and pressed her face to his chest.
"Kill him, boys," Will said to the dogs, who let out gleeful-sounding yips as they dove into the snow.
Cameron cringed and put her arms around him. "The poor monster."
"You're not supposed to feel sorry for him. That's why he's a monster."
"Still . . ."
She was continuing to lament the violent end to the snow monster when Will hooked his foot around her ankle and sent her tumbling into the snow. Somehow he managed to land on top of her without hurting her.
"That's the best I can do," he said as he looked down at her with a satisfied grin. His cheeks were red from the cold, and he'd never looked sexier than he did in that moment.
"Much better." Cameron raised her arms, and he dropped down until their bodies were perfectly aligned. The unmistakable press of his arousal against her belly was obvious even through her coat.
He bent his head and kissed her softly at first, his lips heating as they moved over hers. The cold air and the barking dogs and the snow faded away in a haze of heat and desire as their tongues met and mated in a dance so erotically charged that her world was reduced to their tiny cocoon.
The lick of a dog's tongue on her face had her turning away from Will, as desire turned to laughter.
Book Info
The family-run Green Mountain Country Store is cherished by locals as a reminder of simpler times. The Abbott children are determined to keep it that way—but their father has different plans…
When Cameron Murphy heads to Vermont to build a website for a new client, she imagines a more relaxing trip than she gets. After wrecking her car by colliding with the town moose, she meets the most handsome hero she's ever seen. Unfortunately, her savior, Will Abbott, is also the son of her client—and he wants nothing to do with the new website or the city girl creating it.
For all Will cares, Cameron can march her fancy boots right out of town and out of his family's business. But he can't seem to get her out of his head. As his family's dispute heats up, so does the chemistry between the two, leaving them wondering if simple is better after all—especially when it comes to matters of the heart.
Book Links:
Author Bio
With more than 2.5 million books sold, Marie Force is the New York Times, USA Today and Wall Street Journal bestselling, award-winning author of more than 30 contemporary romances. Her New York Times bestselling self-published McCarthys of Gansett Island Series has sold more than 1 million e-books since Maid for Love was released in 2011. She is also the author of the New York Times bestselling Fatal Series from Harlequin's Carina Press, as well as the Treading Water Series and numerous stand-alone books. All You Need is Love, book 1 in her new Green Mountain Series from Berkley Sensation, was released in February. The second book, I Want to Hold Your Hand, will be out in June, and the third book, I Saw Her Standing There, is coming in November. In 2014, Marie will have eight mass-market print releases—the first five Fatal Series books from Harlequin and the first three Green Mountain Series books from Berkley. While her husband was in the Navy, Marie lived in Spain, Maryland and Florida, and she is now settled in her home state of Rhode Island. She is the mother of two teenagers and two feisty dogs, Brandy and Louie. Join Marie's mailing list at http://marieforce.com/ for news about new books and other possible appearances in your area. Follow her on Twitter @marieforce and on Facebook at www.facebook.com/MarieForceAuthor/. Join one of Marie's many reader groups by viewing the complete listing at http://marieforce.com/connect/. Contact Marie at marie@marieforce.com.
Website | Facebook | Twitter |