Today it is my pleasure to Welcome author
Jess Michaels
to HJ!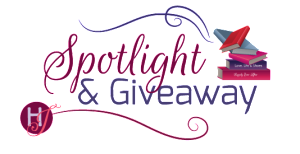 Hi Jess and welcome to HJ! We're so excited to chat with you about your new release, An Affair in Winter

!


Hello! Thank you so much for having me. *waving to all*

Please summarize the book for the readers here: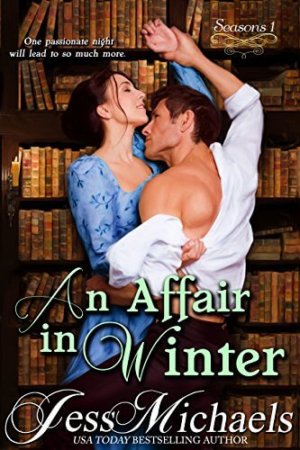 Rosalinde Wilde is on the way to her beloved sister's wedding when a freak snow storm waylays her at an inn. There she meets mysterious stranger Grayson Danford and the two succumb to passion. Only after she arrives at her destination does she realize he is the brother of her sister's intended and a man bent on breaking their engagement. Conflict, passion and potential heartbreak ensue. It's sexy, dark, emotional and I LOVE Gray and Rosalinde so much.

Please share the opening lines of this book:
Rosalinde Wilde pulled the edges of her worn pelisse tighter around her body, and yet she still shivered. The thin fur lining did almost nothing to block out the bitter wind that seemed to swirl in the carriage. Her poor maid, Gertrude, huddled closer, the two women seeking body heat to save them from the chill.
Please share a few Random facts about this book…
I have been waiting to write this book since 2014, but the ever expanding Notorious Flynns and Wicked Woodleys series put it off until now.
The whole Seasons series (which this book launches) was born from the scenes where Gray and Rosalinde meet and have a passionate night together, then realize the truth of the other's identity.
I did custom cover shoots with the amazing Jenn LeBlanc for this series so my characters were so firmly developed physically in my mind. The model's names were Ashley and Dean.
Please tell us a little about the characters in your book. As you wrote your protagonist was there anything about them that surprised you?
Gray is a determined, stubborn and highly protective character. He really feels he's taking care of his brother. He's also intensely physical and wildly drawn to Rosalinde.
Rosalinde is a free spirit in many ways. She opens her arms and lives life that way, despite a very sad past. But she is a mama bear when it comes to her sister, so she's determined to use any means necessary (even her body) to distract Gray from his plan.
Rosalinde ended up being a surprise to me. She's the older sister but she's the one who is more free spirited and wild hearted. Normally you see that in younger siblings characters and it was fun to write someone so lovely and open.
What, in your mind, distinguishes this book from other books out there in the same genre?
Readers often call out the sensuality and uncommon heroines of my books as something that makes them different. This book definitely has both. It's also dark, I just can't write a frothy Regency. 🙂

The First kiss…
Oh, intense! They're almost strangers at this point but very attracted and circumstances seem to have dragged them to where they can no longer resist:
"You're uncertain," Mr. Gray said, his low voice hypnotic. He moved toward her once more, and then he was practically pressed against her. He was all heat and heaven and want and man. "Let me try to persuade you."

He leaned in and Rosalinde caught her breath just as his lips brushed hers.
Did any scene have you crying or laughing (or blushing) while writing it?
Lots of blushing, but I think the scene that makes me smile is when Rosalinde and Gray are at the inn and realize how late it is:
"We should go to bed," Rosalinde said, then jerked her face to his as her words rang in her ears. "I mean, I should go to my room. You should—well, you are obviously capable of doing whatever you like. You're a man, a grown man, a-a man able to make his own decisions."
Her cheeks grew hot at the stammering she suddenly couldn't control and Mr. Gray laughed softly. It wasn't a mocking laugh, but warm as the fire behind them.
"I am very glad we have determined that I am a man. It takes a great deal off my mind," he teased.
If your book was optioned for a movie, what scene would you use for the audition of the main characters?
I think you'd have to do the scene where Rosalinde and Gray meet at the inn. It's such a catalyst to their attraction and what drives them together and causes friction once they meet again:
His mouth turned up in the slightest hint of a smile. He motioned his head toward the crowd in the hall. "If this lot sees you with me, they won't trouble you."
Rosalinde arched a brow. "And how am I to know that you won't trouble me?"
That smile grew to a grin, and Rosalinde caught her breath. God's teeth, but he was handsome. She didn't think she'd ever seen such a well-favored man. He had a hard face, yes, but his features were each uniquely beautiful. Together they made up a picture of someone not to be trifled with, someone who got what he wanted, when he wanted it.
"You ask a good question," he said. "What if I vow on my honor?"
She tilted her head, her breath now coming short for some reason. "I don't know the value of your honor, sir. Some men have very little."
If you could have given your characters one piece of advice before the opening pages of the book, what would it be and why?
Oh, that's a good question. Maybe for Gray to mind his own business and not try to save everyone. But then we'd have no book! LOL

What are you currently working on? What other releases do you have planned for 2016?
I recently finished the second book in the Seasons series, A Spring Deception, which features Rosalinde's sister Celia and a duke….of sorts. It will be out September 6. And I just started writing One Summer of Surrender, the third book in the series. It will be out November 8. The final book in the series Adored in Autumn, will be out in January 2017.

Thanks for blogging at HJ!
Giveaway:

I'm happy to give away a signed print copy of The Other Duke, which is the first book of my Notorious Flynns series!
To enter Giveaway: Please complete the Rafflecopter form and Post a comment to this Q:

I often write books about the healing power of love, it's kind of my favorite theme. Do you have a favorite romance "theme"?
Excerpt from An Affair in Winter:
She pressed her forehead to the line of books before her with a long, shaky sigh. For the past few hours, she had been tormented by memories of her dance with Gray. Her mind and her rebelling body had relived every seductive word that left his lips.
He wanted her. He wanted to have her again.
And the thought both aroused her beyond measure and terrified her to the point of sleeplessness. The storm and the magical, fated quality of that unforgettable night in the inn had made surrendering to a stranger seem somehow acceptable.
But what Gray suggested now was something far different. Far more dangerous. They knew each other. They were in a house full of watchful eyes. And perhaps worst of all, they were enemies. Any man who would work to hurt her sister had to be Rosalinde's enemy.
And yet she wanted his wicked hands on her, his hot tongue on hers, his big body stretching her as she trembled beneath him.
There was a soft click behind her, and Rosalinde spun around to find Gray standing at the now-closed door. He had removed his formal jacket and cravat, leaving him in a crisp shirt, the sleeves rolled up past his elbows and unbuttoned to the collarbone. He held her gaze evenly, but said nothing as her candle began to shake in her hand.
And then he moved on her. He reached her in three long strides, slipping the candle from her fingers, setting it aside on a nearby table. He lowered his mouth to hers and she melted against him, arguments gone, reason departed, nothing left in her but pulsing need for this man.
Excerpts. © Reprinted by permission. All rights reserved.

Book Info:
Widow Rosalinde Wilde is on her way to her beloved sister's wedding when an unexpected storm waylays her at an overcrowded inn. There she meets a tempting stranger who sweeps her into a night of unforgettable passion.
Grayson Danford never expected a night with the irresistible Mrs. Wilde, but she was a welcome distraction from the unpleasant duty of breaking up his brother's impending nuptials. He's shocked when he discovers his passionate lover is none other than the sister of his brother's intended.
Now Rosalinde and Gray will butt heads, even as their simmering desire for each other threatens to boil over. Who will win? And who might lose it all?
Meet the Author: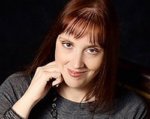 USA Today Bestselling Author Jess Michaels began writing full-time in 1999 after being encouraged by her husband to follow her dream. In 2003, she sold her first novella. Since then she has published over 60 novels and novellas under three different pen names with several major publishers, small presses and via self-publishing. Her erotic historical romances have won awards from booksellers and readers.
She and her awesome husband live in Tucson (for now, they are about to move) where she enjoys playing video games, exploring the beautiful desert, reading and petting her cat.
Website | Facebook | Twitter |