Today it is my pleasure to Welcome New York Times Bestselling author
Sharon Page
to HJ!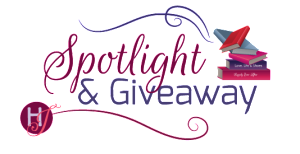 Hi Sharon and welcome to HJ! We're so excited to chat with you about your new release, An American Duchess!
Thank you so much for having me here
Please summarize the book a la Twitter style for the readers here: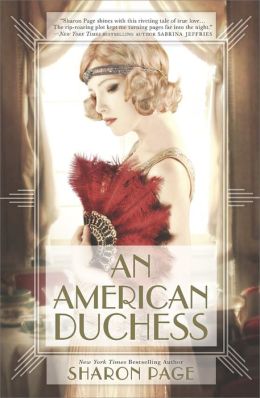 At the height of the Roaring Twenties, New York heiress Zoe Gifford desperately needs to access her trust fund to rescue her mother from debt. Headstrong and bold, she meets Sebastian Hazelton, whose impoverished aristocratic family sorely needs money or face losing their estate, Brideswell Abbey.
Once in England, her foolproof plan to wed, inherit, and divorce proves more complicated. Nigel Hazelton, the Duke of Langford, and Sebastian's austere older brother, is disgraced by the arrangement. Still reeling from the Great War, Nigel is now staging a one-man battle against the rapidly changing world—and outspoken Zoe represents everything he's fighting against.
When circumstances compel Zoe to marry Nigel rather than Sebastian, she does so for love, he for honor. But marriage makes Nigel even colder and more autocratic and Zoe chaffs under his rigid beliefs of how a proper, subdued, elegant duchess should behave. With Nigel unwilling to open his heart and change, Zoe may be forced to choose between her husband and her dreams.
Please share the opening lines of this book:
I changed the opening of the book a few times. I wanted to get right into the story and action. I decided to start with the heroine which meant I had to cut two earlier scenes: one between the hero Nigel and his brother Sebastian, and one of gossip about the engagement in New York. This is the final (published version):
Normally, Zoe Anatasia Gifford was a spectacular driver. Now she found herself with her rear wheel stuck in a muddy rut on a positively medieval road somewhere stuck in a rural England. A flock of bleating sheep surrounded her, attempting to eat her skirt.
Please share a few Random facts about this book…
I've always loved the 1920s; the fashions, the art, the new and exciting freedoms for women. As a teenager I read many books set in the era including The Great Gatsby, Agatha Christie, and P.G. Wodehouse to name a few. The popularity Downton Abbey spurred me to write a book in the era.
My original title was: When the Duke Wed the American. My agent Jessica Faust came up with An American Duchess.
I wrote the first draft over Christmas. I even wrote on Christmas Day (which got me a buy on most of the cooking ☺ and I wrote while watching videos with the kids.)
My heroine, Zoe would be just a couple of years younger than my grandmother, who was born in 1900.
Researching huge fun as I got to read up on Art deco hotels, cocktails, recipes, jazz. A biography of Zelda Fitzgerald, and books on World War 1 were hugely helpful resources.
I had to ensure that the things I knew of the twenties would work in the timeline. For example, the Charleston became popular later than 1922.
Though I'm known for erotic romance, An American Duchess closes the door on the sex scenes. Zoe and Nigel are intimate after they marry, but I focus only on the emotion between them. Anyone can read An American Duchess, including younger readers.
Please tell us a little about the characters in your book. As you wrote your protagonist was there anything about them that surprised you?
My American heiress arrives at the estate of Brideswell and promptly clashes with the icy, aristocratic Duke of Langford.
The duke is Nigel Hazelton, who served in WW1, and is hiding his symptoms of shell shock. Nigel was one of my most fun heroes to write. He's autocratic but has to shoulder responsibility for his family. He believes in the old ways, but he questioned the practice of shooting young soldiers for cowardice. He's known great grief—he lost friends in battle and his younger brother to influenza—but he is capable of great love and tenderness. He begins to change his opinion of Zoe as he understands what she has been through. It's the caring man behind the icy façade who fascinates Zoe.
What surprised me about Nigel: he's noble, honorable, and believes in the old ways so there are many aspects of his character that remind me of a Regency hero.
Zoe became a deeper and stronger character as I wrote her—and as my Harlequin editor pushed me to go deeper in revisions ☺. I loved writing how she dealt with the loss of her brother in World War 1 and how she helps Nigel's siblings find happiness.
What, in your mind, distinguishes this book from other books out there in the same genre?
Authors have gotten a lot of buzz by breaking new ground, such as Sherry Thomas and her beautiful, evocative romances set in the Edwardian era. I knew I'd love to blaze a bit of a trail and write the 1920s. I pitched a proposal, which was risky at the time, but the amazing team at HQN saw the potential and bought it.
The 1920s are a growing era in romance and the popularity of Downton Abbey is propelling the interest. The Roaring Twenties is such an incredible time for women, where they got the vote, achieved greater control over their money, embarked on exciting careers, threw off their corsets and cut their hair. I realized that it was a wonderful opportunity to show the struggles women experienced to find their places in the modern world.
Harlequin is describing the book as "romantic women's fiction" which is a genre description I love and is perfect for An American Duchess.
The First kiss…
I wanted to write a special first kiss—though the very first one Zoe and Nigel share is a little abbreviated, because they both pull back. Zoe is still engaged to Sebastian (in their fake engagement) so Nigel knows he shouldn't be kissing her. But I wanted the kiss to be monumental to Nigel, even in those brief moments. And I wanted him to do it impulsively. He's a man fighting to keep his emotions under control—but Zoe shatters his restraint.
'Something was burning through him, something he didn't understand. It wasn't the usual cold that hit him before the battle memories attacked him.
He looked down; she looked up. Her eyes were huge violet circles beneath the bright club lights, but her usual expression was back on her face. Jaded amusement. She made him want to—
"I should thank you," she said, "for saving my life—"
His mouth slammed into hers.
Heat. The sweetness of a cocktail. Lightning shot through him, riveting him to this moment in time. Her mouth answered his fierce kiss with hunger. Her kiss was scorching. She was so utterly unlike any woman he'd known before. Vibrant, infuriating but so damn alluring.
Her tongue found his, making him sweat beneath his evening dress. His body had been cold for as long as he could remember. Now he was heating up.
Brilliant light exploded around him. The glare of it froze him. His brain registered two words—scandal-mongering newspapers—just as Zoe Gifford pulled out of his embrace.'
Of course, Zoe finds it pretty monumental too.
What scene did you have the most fun writing? Why? 
Writing the scenes of Brideswell at Christmas was fun—because I was writing at Christmas, and the scenes were touching and emotional to write! I sat with the laptop at the dining table while the kids played games and watched movies. So all the emotion evoked by A Christmas Carol and It's a Wonderful Life poured into the book. Here is part of the scene:
'Nigel picked Zoe up into his arms, against her protests, and carried her back toward the house. She felt so light in his arms. She'd lost weight. She had been so slender before; she'd had no weight to lose. It was proof the loss had hurt her, and she did need his protection and care.
The day had been cloudy after rain, and the small amount of sunlight was fading. The dampness in the air shot through his skin, it must be freezing her.
Zoe. Darling Zoe.
He'd dreamed of a good Christmas—his first Christmas with Zoe, looking forward to the birth of their baby. He'd pictured taking her caroling, walking at her side and singing. He'd imagining rolling up his shirtsleeves to help fetch the yule log. He'd imagined Christmas Eve with the tree twinkling, and a roaring blaze in the fireplace, and Zoe in his arms. Both of them talking of the things their child would grow to enjoy—the excitement of gifts, crackers, sweets.
This was pain like he had never known. The only way he could survive it was to think of Zoe—to help her, take care of her.
Now, when he looked at the tree, the decorations, he felt stabbing grief.
He had been afraid to touch her—she'd looked so ill after the miscarriage. He had been afraid to kiss her, because she had to be so heartbroken. He had wanted to both leave her alone and give her privacy, but also hover over her and give her everything she needed.
He loved holding her in his arms. Cradling her.
She was determined to push herself—she'd told him she had to grasp life to survive grief.
But she wasn't ready yet. He was sure of it.
"Nigel, I don't need to be carried right up to my bed," she argued as they crossed the threshold into the house.
He did not answer. He just took her there. She was his responsibility.'
If your book was optioned for a movie, what scene would you use for the audition of the main characters and why?
When actors really gives a character incredible life, I think it's because they bring two things to the role—they speak volumes with just their expression, and they get the 'subtext' in every word they say.
My husband said that about Pride and Prejudice (The Colin Firth version), when Mr. Darcy watches Lizzie come to his sister's rescue after she is startled by a mention of caddish Mr. Wickham. Darcy and Lizzie's expressions reveal how much their opinions have changed and his tender gaze is shouting "I love you" across the room. My husband described it as: the story is in what they don't say, is how my husband described it.
So the scene I would choose is one where Zoe and Nigel are both grieving because Zoe miscarried:
'Once she would have thought of flying or driving to ease the pain in her heart, but she couldn't face flying. She walked into the drawing room. There was a decanter of sherry, favored by the dowager. She thought of using a glass to try to help her.
Then she saw something else. The perfect thing. The thing she needed.
She set it up as quickly as she could. Within seconds, the bright, vibrant tones of a song burst into the heavy silence of the room. She closed her eyes and twirled around the floor and let the music lift her heart. The song was fast and light and she bit her lip. Even though tears leaped to her eyes, she knew she needed more jazz. She plucked another recording from the stack.
"What in God's name are you doing?" The words were barked at her from the doorway. "I was in my study when I heard this—this racket."
Zoe turned, the record balanced between her fingers and the cardboard sleeve. "I just wanted to put on some music. The silence in this place…I know everyone is being kind and concerned, Nigel, but it's like a tomb. I feel like I'm being crushed alive."
"You can't possibly want to listen to music."
"I do." She put the second record on the phonograph, and dropped the needle on it. Music swelled. Nothing bright and sparkling this time. This song was gentle and sad and soft, and she moved to it.
Nigel stalked to the gramophone. She reached out to stop him, which only made him work faster. He wrenched the needle from the record, scratching it. Destroying it.
"This is wrong," he snapped. "How can you enjoy yourself now? How can you damn well want to dance?" He held the ruined music in his hand.
Zoe shook. Could he not even let her grieve as she wished? "I have to listen to music." She said, her voice cool. She was too tired for shouting, for passionate arguments. They had changed. Now he was filled with hot anger, and she could not express any emotion at all. She was drained of all emotion.
"I like to listen to music, even when I feel sad," she said. "It lets me touch every one of my memories and hold them close. It lets me cry."'
If you could have given your characters one piece of advice before the opening pages of the book, what would it be and why?
Nothing is more important than love—and you don't have to shoulder your problems alone.
What are you currently working on? What other releases so you have planned for 2014?
I have a lot of projects on the go. I'm part of the Captured box set, releasing September 16! Only 99 cents for 9 stories of alpha males and captivating fantasies by bestselling authors—handcuffs and harems, ransoms and revenge.
I'm currently working on my next erotic Regency, and I'm finished a prequel novella to An American Duchess. Set around World War 1, it's called The Heaven that is Home. This will be free for a limited time for the 100 year anniversary of the start of WW1.
I'm excited to be working on the sequel to An American Duchess, which will feature Lady Julia Hazelton. I have the perfect hero for her, and Julia is going to have a marvelous adventure and a deeply emotional love story.
Thanks for blogging at HJ!
Giveaway:

Print Copy of AN AMERICAN DUCHESS!
To enter Giveaway: Please complete the Rafflecopter form and Post a comment to this Q:

Please leave a comment for author Sharon Page on your thoughts about the book.
Excerpt
Here is Zoe and Nigel's second kiss!
Zoe gasped. Langford kissed her passionately. Steam must be rising from her skin.
She let her raccoon coat slide down her shoulders. The deeper he kissed her, the more she wanted. She crackled and sizzled like live wires. She would scream if he didn't touch her.
His hand stroked her, lightly squeezed her through the thin cup of her brassiere. She wriggled on the seat. His mouth moved from hers, and nuzzled her ear, her jaw, her throat.
Her moans drifted into the night. She ached for him.
She turned in the seat, and slid over to him, then she got on him, straddling his lap. She cupped his face, her palms on his strong jaw, and kissed him deeply.
Langford pulled back. His face looked agonized. Moonlight glinted on the long scars that ran down the side of his face. "No, this has to stop." He slid to the driver's side, lifted her off his lap, and placed her down so she was in the passenger seat.
He turned the key—the engine sputtered, then roared. "I cannot seem to resist you. But this isn't right."
Pressing the clutch and the gas, he turned the car and drove back out to the highway. Langford drove well, his right gloved hand on the leather-wrapped steering wheel, his left scrubbing his jaw or rubbing his temple.
When they reached Brideswell, he stopped in front of the house. "You can get out here. I will take your car back to the garage."
"I'll go with you."
His gorgeous blue eyes looked so haunted. "No, you will not. You do not like me, Miss Gifford. I would advise you to stay far away from me in the future."

Excerpts from An American Duchess © Sharon Page 2014
Book Info:
At the height of the Roaring Twenties, New York heiress Zoe Gifford longs for the freedoms promised by the Jazz Age. Headstrong and brazen, but bound by her father's will to marry before she can access his fortune, Zoe arranges for a brief marriage to Sebastian Hazelton, whose aristocratic British family sorely needs a benefactor.
Once in England, her foolproof plan to wed, inherit and divorce proves more complicated than Zoe had anticipated. Nigel Hazelton, Duke of Langford and Sebastian's austere older brother, is disgraced by the arrangement and looks down upon the raucous young American who has taken up residence at crumbling Brideswell Abbey. Still reeling from the Great War, Nigel is now staging a one-man battle against a rapidly changing world—and the outspoken Zoe represents everything he's fighting against. When circumstances compel Zoe to marry Nigel rather than Sebastian, she does so for love, he for honor. But with Nigel unwilling to change with the times, Zoe may be forced to choose between her husband and her dreams.
Here are buy links for An American Duchess:
Amazon Kindle: http://amzn.to/1qLkvPu
Amazon trade paperback: http://amzn.to/1pcnkUk
B&N: http://bit.ly/1lYRgsi
Meet the Author:
Sharon Page is a New York Times and USA Today Bestseller who has written erotic romance, historical erotic romance, and historical romance. She has now penned her "breakout romantic women's fiction title", An American Duchess. A mother of two, she lives in Canada.
Please sign up for my newsletter. There's announcements, special excerpts, book tidbits, and giveaways! You can sign up here: http://eepurl.com/gN-5D
I'm on Facebook and Twitter and starting up more on Goodreads and planning some Pinterest boards for An American Duchess.
Website www.SharonPage.com
Facebook https://www.facebook.com/sharonpageauthor
Goodreads https://www.goodreads.com/author/show/197121.Sharon_Page
Twitter: https://twitter.com/ReadSharonPage
Pinterest: http://www.pinterest.com/SharonPageBooks/