Today it is my pleasure to Welcome author
Laurie Benson
to HJ!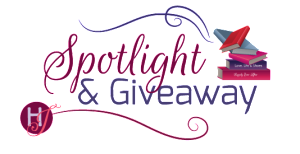 Hi Laurie and welcome to HJ! We're so excited to chat with you about your new release, An Unexpected Countess!

Hi Sara, Thanks for having me on Harlequin Junkie and thank you to your readers for stopping by.

Please summarize the book for the readers here: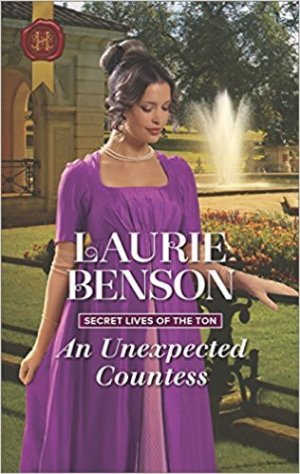 Sarah Forrester is an American diplomat's daughter who must locate the fabled Sancy Diamond or her family will be ruined by a mysterious blackmailer. But the Earl of Hartwick has also been tasked by the Prince Regent with finding the diamond. Little does he know that the feisty woman he meets on a roof top is his competition. As they each follow the clues hidden in a bracelet, Sarah and Hart realize they will have to work as a team. Being together may be as dangerous to their hearts as the hunt is to their lives…and finding the jewel is only the beginning.

Please share the opening lines of this book:
This wasn't the first time Phineas Attwood, the Earl of Hartwick had stepped on to a London rooftop at night in the rain. However, it was the first time he discovered he wasn't alone.

Shielding his eyes from the cold raindrops pelting his face, he stepped to the very edge of the roofline. Taunting death, he leaned over.
Please share a few Fun facts about this book…
When I was getting ready to write An Unexpected Countess, I knew it was going to be an enemies-to-lovers historical romance and the opening scene would take place on a London rooftop at night. I had visions of that scene in my head for over a year. I just needed a reason for my hero and heroine to be up there…together. Around this time, I was reading a book about French history and learned about the theft of the French crown jewels during the French Revolution. I discovered there was no trace of most of them during the Regency era. The plot for An Unexpected Countess was built around that discovery and it is a treasure hunt romance where my hero and heroine are both after the Sancy Diamond, which is a real diamond that is part of the French crown jewels. Hart and Sarah meet up on a London rooftop at night in the first scene of the book, after one of them has been searching for a clue to the diamond's whereabouts.
Please tell us a little about the characters in your book. As you wrote your protagonist was there anything about them that surprised you?
Hart and Sarah weren't supposed to fall in love. When I started writing An Unsuitable Duchess, which is the first book in this series of three stand-alone Regency romances, I simply intended for them to be the best friends of my hero and heroine. But as I wrote that book, it became obvious to me that these two people were perfect together and were incredibly attracted to one another, although they would never admit it. Sarah is a loyal, headstrong young woman who is determined to protect her family. Hart is a rakish Earl who helps protect the British crown. They are both impulsive people and each believe they are a bit smarter than the other. I don't think I realized how broken Hart was inside, until I began exploring more of his character for this story. The depth of his emotional pain was a surprise.
If your book was optioned for a movie, what scene would you use for the audition of the main characters and why?
If An Unexpected Countess was optioned for a movie, I would use the opening scene of the book for the audition of the main characters. It showcases perfectly Sarah's headstrong nature and the way Hart enjoys trying to provoke her. In this scene, she is coming from a London townhouse, where she was looking for a clue that would lead her to the whereabouts of the Sancy Diamond. To climb easily through windows and travel safely through the streets of London at night, she is dressed in men's attire. Her disguise doesn't fool Hart, and he recognizes her right away. He is coming from a liaison in a neighboring building.
Lord Hartwick tossed his head, sweeping away a lock of black hair from his piercing blue eyes. "How did you manage to elude your parents, Miss Forrester?"

Lud! He was like a dog with a bone. "I don't see how it is your concern."

"True. Your welfare is none of my concern. I was merely making conversation—one impressive night prowler to the next."

"You can't charm an answer from me."

"I wasn't aware I was being charming. We're merely conversing."

"You're trying to flatter me."

"By calling you an impressive prowler? Darling, if I intended to flatter you, I would tell you how tempting you look in those trews."

"Thank you, but I still have no intention of telling you anything."

"You misunderstand. I didn't say you looked tempting. I only indicated that is what I would say if I were going to flatter you."

Insufferable man! If only she could give him a firm push. But with her luck he would land on his back and see it as an invitation to activities he was most familiar with—or so she heard. "Well I really must be off." She pushed past him, splashing through puddles on her way to the vacant town house at the end of the row.

Hartwick went after her and grabbed her arm. "Where do you think you're off to?"

"I'm leaving. I've been up here long enough."

His brow wrinkled. "How do you propose we get down?"

"We are not getting down. You stated you had a multitude of solutions of your own. I'm finding my own way down."

"Don't you enjoy my company?"

"Not particularly."

He gave her a devilish grin. "Now I know you are lying."

"Women can resist you, Hartwick."

He laughed. "There aren't many."

"Well, I can," she stated firmly. "Now do release my arm. I have places to be."

"Very well, go your own way. I'll go mine. But you do take the pleasure out of an evening such as this." He granted her a slow, exaggerated bow.

She was fun to be with. He just thought too highly of himself to appreciate her. That was the problem. She made her way to one of the back-dormer windows and carefully edged along the thin strip of roofing in front of it. She was paused precariously on the edge and her hands began to tremble. One false move and she could tumble backwards off the roof, splattering on the terrace below. Would she have a better chance of living if she aimed for the shrubbery? How much blood did one body contain?

"What are you waiting for?"

She jerked back and Hartwick grabbed her, pressing her cheek into a cold, wet windowpane.

Her heart nearly jumped out of her chest. "Stop doing that!"

He let go of her. "If you plan to skulk about in the future, you need to pay better attention to your surroundings."

"I told you to find your own way down."

"I was, then I saw you mumbling at the window and decided you needed my assistance."

"I can do this myself."

She went to push the bottom sash of the window up, but it wouldn't budge. He went to have a go at it and she swatted his hand away. "I said. I. Can. Do. It. Myself!"

He held his hands up. A few leftover raindrops trickled down the brim of her hat. If he did anything to make her fall backwards off this roof, she was pulling him along with her. The pounding of her heart in her ears was so loud she didn't hear the creak of the window as she finally nudged the stubborn sash up. Letting out a breath of relief, she closed her eyes.

"You should make certain no one is about before you enter that room. Unless you would like me to use the charms you say I possess to enchant any maids that might be about."

Did this man ever stop talking? "Keep those charms tucked away. The house is vacant," she bit back as she climbed into the darkened room. Stepping further inside, she left enough space for Hartwick to climb in after her.
What do you want people to take away from reading this book?
I think one of my readers summed it up the best when she said that the message that stayed with her was that you determine who you are, not your family, not even your own past. Yesterday is behind you. It's never too late to begin the journey of who you want to be.
What are you currently working on? What other releases do you have planned for 2017?
I am currently working on a new three-book Regency romance series for Harlequin, which centers around three sisters. In the first book, my hero is Lord Andrew Pearce, who makes an appearance in An Unexpected Countess, and it is a marriage of convenience story. That book should be out sometime in 2018.

Thanks for blogging at HJ!
Giveaway:

I'm giving away two signed paperback copies of An Unexpected Countess and this giveaway is open internationally.
To enter Giveaway: Please complete the Rafflecopter form and Post a comment to this Q:

In An Unexpected Countess, Hart and Sarah are both after the Sancy Diamond, which is a yellowish diamond that is approximately 55 carats. What is your favorite gemstone? Why?
Excerpt from An Unexpected Countess:
Miss Forrester stepped closer, pulling him further into the shadows of the garden. "You said we'd speak during the Skeffington Ball about the diamond, instead you ignored me and danced with Lady Helmford. What makes you think I want to talk with you now?"

It was difficult not to smirk. "You noticed I was dancing with Lady Helmford."

"Do not flatter yourself. There is no reason for me to be jealous of Lady Helmford."

"She was in my arms."

"Being in your arms is the farthest thing from my mind."

"You're staring at my lips."

"I'm trying to read them in the dark."

"The sound of my voice is not sufficient to know what I'm saying?"

"Oh, do hush, Hartwick," she bit out, narrowing her eyes at him.

He didn't bother to hold back his grin. "Have you managed to locate the diamond?"

"No, I assumed you found it when you didn't approach me tonight."

That was a relief. "I haven't been able to uncover any additional information about its whereabouts," he offered.

It was difficult to determine if she believed him, which was odd. Miss Forrester was usually very transparent with her expressions, but there was something about her demeanor. A sense of dread crept along his skin. "What did Lord Blackwood say to you tonight?"

"I don't see how that is any of your concern. I did not ask what you and Lady Helmford discussed." She held up her hand as if to stop him. "And before you tell me, I really do not want to know."

"I know the true measure of the man. That is why I am inquiring."

There was a distinct pause. "We spoke of nothing, as one does during a dance."

"He is a man who enjoys manipulating those around him. Do not allow his easy manner to fool you. He is dangerous and ruthless in getting what he wants."

If he had warned Caroline about the man, things might have ended differently for both of them.
He would not make that same mistake with Miss Forrester. He needed her and her key…and he would do everything he could to protect her.

"I strongly urge you to stay away from him," Hart said. "He has no morals and is not a man an unmarried woman should have any association with."

She crossed her arms. "Some might say the same about you."

"They might, but it wouldn't be entirely true."

"You are trying to tell me you have morals?"

"It might surprise you to find out I do have some. If I didn't, it would be very easy for me to push you against this wall and kiss those lips of yours."

Someone lifted the sash of the window to her father's study, and Miss Forrester went to put her hand over his lips.

"If you put your hand over my mouth to hush me, I will lick you," he whispered.

Her hand froze mere inches from his lips.
Excerpt. © Reprinted by permission. All rights reserved.


Book Info:
The Earl of Hartwick delights in scandalizing Society with his behavior. But it's his turn to be scandalized when, leaving a liaison, he bumps into Miss Sarah Forrester—in the rain, at night, on a rooftop!
Sarah is hunting for a diamond, and the last thing she needs is the infuriating Hart distracting her. But he's looking for the jewel, too! They may be rivals, but the sparks between them are uncontrollable. And soon Sarah finds herself longing for another treasure—becoming Hart's American countess!
Book Links:

Meet the Author: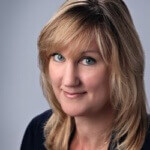 Laurie Benson is an award-winning historical romance author who writes books about men in boots and the women who fall for them. She began her writing career as an advertising copywriter, where she learned more than you could ever want to know about hot dogs and credit score reports. When she isn't at her laptop avoiding laundry, Laurie can be found browsing antique shops, going on ridiculously long hikes, or sitting in her car on the school pickup line. She lives with her husband and two sons in a house filled with testosterone—even her bunny is a boy. Laurie is represented by Courtney Miller-Callihan of Handspun Literary Agency.
Website | Facebook | Twitter | Instagram | GoodReads |