Today it is my pleasure to Welcome author
Laurie Benson
to HJ!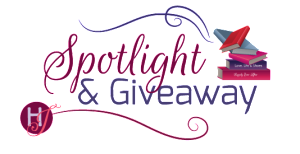 Hi Laurie and welcome to HJ! We're so excited to chat with you about your new release, An Unsuitable Duchess!

Hi, Sara. Thanks for having me on HJ! I'm happy to be here. And thank you to everyone for stopping by to hear about my debut Regency romance.

Please summarize the book for the readers here: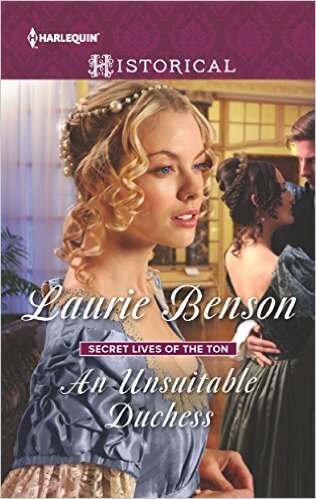 As the daughter of an American diplomat residing in London for a few months, Katrina Vandenberg witnesses the scandalous and pretentious behavior of English Polite Society. She's eager to return to America, until she has an unexpected encounter with a mysterious nobleman. There's no denying their attraction, but she knows of no English aristocrat that has married an American and is determined to guard her heart.
Julian Carlisle, the well-respected Duke of Lyonsdale, needs to marry an Englishwoman of prominent lineage. Any of the eligible women of Society would be happy to be his duchess, but Julian reluctantly finds himself captivated by a woman from a country who was recently at war with his own. If risking his political reputation wasn't enough of an obstacle to love, these star-crossed lovers also have to manage a feisty dowager, meddling friends, and an arrogant mother. Following your heart should be easy, unless you're one of the first English noblemen to fall for an American.

Please share the opening lines of this book:
Katrina Vandenberg had come to the conclusion that the ballrooms of London were rather dangerous places. As she stood under a glittering chandelier in the Russian Ambassador's ornate drawing room, she rotated her sore foot beneath her gown. It didn't help.
Please share a few Fun facts about this book…
My heroine's father is based on Washington Irving, who was America's first internationally acclaimed author and an American diplomat in London during the early 19th century.
My heroine, Katrina, was named after Katrina Van Tassel from Washington Irving's The Legend of Sleepy Hollow.
AN UNSUITABLE DUCHESS was originally titled A Proper Scandal and was a RWA Golden Heart finalist in 2015.
If your book was optioned for a movie, what scene would you use for the audition of the main characters and why?
My main characters, Julian and Katrina, meet for the first time out on the terrace of a ball. Even though they have a lovely time together, they never exchange names. Since he knows she is American and not a suitable choice for a wife, Julian sees no need to approach her again, until they accidentally run into each other at a bookstore. I would choose the scene in the bookstore as my audition scene because I think it highlights the underlying attraction they feel for each another.
Excerpt:

Keeping her head averted under the rim of her bonnet, Katrina blocked her view of the gentleman across the table. Searching for a more appropriate novel, Katrina spotted a copy of her father's book. As she reached for it, her hand brushed against a strong hand encased in a brown leather glove. Startled, she looked up.
'We meet again,' the annoying Englishman said.
No, we don't, because you are too rude to seek an introduction!
Katrina took a breath to compose herself before she spoke. 'So it would seem.'
'Forgive me. I believe that is the book I have been searching for.'
'This book?' Katrina asked, holding it up to show him the title on the spine.
'Yes, that is it.' He reached for another copy and began to turn the pages. There was a hesitation before he looked up at her. 'I've heard it's a very good book. You would not happen to know anything about it, would you?'
'I can highly recommend it. The book presents the observations of a traveller and contains much happy humour.'
Katrina glanced around the shop to see if anyone was watching them. Meg had moved to a nearby bookcase, engrossed in Clarissa. What was the point of having your maid accompany you around Town if she wandered away when the man you wanted to avoid began speaking with you?
He walked around the table and stood next to her, smelling of leather and fresh air. 'The account is humorous?'
'Yes, Lord Byron has said he knows it by heart, and Scott has said it is positively beautiful. I understand the book is selling rather quickly. You might wish to purchase one before they are all sold.' She looked closely at him, challenging him to actually buy it.
'You appear intimately acquainted with the book,' he commented, his eyes narrowing.
'I suppose I am. My father is the author.'
'You are Mr Vandenberg's daughter?' he asked in a rush of breath.
"Yes, my lord, I am.' She crossed her arms over her chest. If he said one disparaging thing about the fact that her father was a writer she was leaving immediately. He would deserve the cut.
He tipped his head to her. 'Then I shall be certain to take your recommendation. My grandmother speaks highly of it as well.'
'Your grandmother?'
'Yes. My grandmother seems to have misplaced her copy. I came here today to purchase a new one for her.'
He was intending to purchase her father's book because his grandmother had lost her copy? That seemed rather…sweet.
Katrina caught herself before she smiled. He wasn't sweet. He was rude! Still, she couldn't help asking him if he was a doting grandson.
'I suppose I am.'
He smiled at her and appeared even more attractive.
'She seemed truly distressed to discover it missing.'
He stepped a bit closer and inhaled. Was that some odd English custom? Katrina eyed him and placed her father's book down. 'Did you just sniff me?' she whispered.
A small smile raised one corner of his lips. 'Now, why would I do that?'
'Why, indeed?' Katrina replied, narrowing her eyes at him.
She edged a little further down the table. The heat from his body somehow made its way over to her. This man had ignored her for days. Why couldn't her body do the same to him? She could practically feel his every breath. That slightly unsettling feeling was back.
'If you will excuse me,' she said, turning to leave.
He blocked her way with his body. 'You do not need to leave yet, do you?'
'I cannot stay. You must realise our speaking without an introduction is highly improper.' It was easier not to look at him, and she picked unseen strings from her pale blue and white spencer.
He glanced around and edged closer to her. 'That didn't bother you before.'
'A momentary lapse in judgment.'
'No one here knows we have not been formally introduced,' he said quietly.
'We know we have not,' she chided. 'And you have done it again! You sniffed me.' She stepped away from him, feeling more than a little unsettled. 'I can assure you Americans do bathe.'
His lips twitched. 'Why do you smell like lemons, Miss Vandenberg?'
Katrina's brows drew together in confusion. 'That is irrelevant—and I refuse to carry on this conversation when I do not even know your name.'
What do you want people to take away from reading this book?
Life can be rough at times and books can be a great escape. I hope readers find themselves smiling as they read AN UNSUITABLE DUCHESS and maybe even laughing out loud at times.
What are you currently working on? What other releases do you have planned for 2016?
AN UNSUITABLE DUCHESS is the first book in my Secrets of the Ton trilogy. These stories feature the Duke of Lyonsdale, the Duke of Winterbourne, and the Earl of Hartwick. In the eyes of Society these three friends are your typical English gentlemen but, behind closed doors, these men are hiding scandalous secrets. AN UNCOMMON DUKE, which is Winterbourne's story, will be out in October. I'm currently writing AN UNEXPECTED COUNTESS, which is Hart's story, and that should be out in the spring of 2017.

Thanks for blogging at HJ!
Giveaway:

3 signed paperback copies of AN UNSUITABLE DUCHESS. This giveaway is open to people in the US, Canada and the UK.
To enter Giveaway: Please complete the Rafflecopter form and Post a comment to this Q:

In AN UNSUITABLE DUCHESS, Katrina has traveled from America to London to accompany her father on a diplomatic mission. Where is the farthest place you've traveled from your home?
Excerpt from An Unsuitable Duchess:
They strolled through an ornately carved archway and entered a long wood-paneled extension of the hall. To their right, tall windows with blue damask silk draperies brought muted light into the room. The opposite wall was covered with life-size portraits of men in various poses and attire.
Katrina paused and looked over the portraits of the men who were staring down at them. She advanced further and their superior gazes followed her.
'Who are they?'
Julian appeared to stand taller, if that was even possible. 'May I introduce you to the Dukes of Lyonsdale?'
Her eyes widened as she spun around. 'All of them?'
He let out a soft laugh at her obvious amazement. 'We are missing one. However, every man in this room has held my title at one time. My ducal title is one of the oldest in England.'
In Katrina's dining room at their country home in Tarrytown her mother's portrait hung on the wall behind the chair where she had sat. Her father said it reminded him that she was still somehow with them. He also carried a miniature of her mother on his person. The only other portraits of her family were one of her father and one of his parents. Lyonsdale had many, many more.
Near the doorway they had walked through hung the portrait of a man with dark curly hair, wearing armour. His sword was raised in the air as he sat upon his steed. From his expression she gathered he would be happy to use that sword on her if she moved the wrong way. He was an intimidating sight.
Lyonsdale approached her. 'That is Edward Carlisle, the First Duke of Lyonsdale. He was awarded the title by King Henry the Seventh for service to the crown in battle.'
'Which battle?'
'The Battle of Bosworth.'
Well, that explained nothing. She continued to study the designs on the man's armour.
'The Battle of Bosworth took place during the War of the Roses.'
He might just as well have been speaking Italian.
'You have heard of the War of the Roses, haven't you?'
She shook her head while she looked up at the superior expression of the First Duke. 'Do you know when he was given the title?'
"Of course—in the year 1485, not long after Henry was crowned King.' He placed his hands behind his back and rocked on his heels.
Lyonsdale knew what his ancestor had been doing in 1485. She knew little of her family's history past her grandparents. A bubble of laughter escaped her lips.
He appeared affronted. 'What have I said that you find so amusing?'
'All I know of my family is that my great-grandfather came to America, was Dutch, and was proficient in building ships. That is how my father came to inherit our shipyard in New York.'
There was no telling if his shocked expression was at the lack of information she possessed or her ancestor's occupation.
'Surely you know more than that?'
'No. That is all I know,' she said with a shrug. 'My father may know more.' She knew nothing of her mother's family. It had never occurred to her to ask.
Lyonsdale appeared to be catatonic. He wasn't even blinking.
'Would you like to tell me about the others?'
It took him a minute to answer. 'What others?'
She gestured to the portraits with her hand. 'The other Dukes.'
He snapped out of his stupor and let out a deep breath. 'I believe you are simply being polite.'
'That's not true. Tell me more about your family.'
They walked from portrait to portrait and he recounted numerous accomplishments spanning hundreds of years. It was an impressive group of men. Had they all been in a room together it would have been difficult to choose one who stood out from the rest.
When they reached a gap between two of the portraits Katrina stopped. 'Where is this one?'
Lyonsdale cleared his throat and crossed his arms. 'The Fifth Duke was a disgrace. He was too concerned with his own pleasure and did not live up to the responsibility of his title. His portrait is not fit to hang with the others.'
Now, this sounded interesting. She stepped closer and lowered her voice to a conspiratorial whisper. 'What exactly did he do?'
He leaned his lips close to her ear and his warm breath fanned her neck. Her eyes fluttered at the sensation.
'I'll. Never. Tell.'
When he pulled his head back the cool air was a shock.
The proper thing to do would be to end this discussion, however much she wanted to know what the man had done.
'Was it something truly dreadful? I'll wager it was.'
He arched a regal brow, which gave him an expression closely resembling that of the Sixth Duke, who was looking down at them with disdain.
'Miss Vandenberg, it is not polite to poke into other people's affairs.'
She gestured to the empty wall. 'He is dead. He will never know.'
He spun on his heels and walked towards the far end of the room. 'I meant my affairs,' he called out over his shoulder.
She hurried to catch up with him. 'I was not talking about you. I was talking about the Fifth Duke. What was his name?'
'His history is my history. His actions reflect who I am. Hence it is my affair. His name is inconsequential.'
'That's a peculiar name.' She tried to hold back her smile but it didn't work.
He stopped abruptly and turned to her. Their eyes met and a smile tugged on his lips.
It felt like a small victory.
Excerpt. © Reprinted by permission. All rights reserved.

Book Info:
For American Katrina Vandenberg, the rules of London society are stifling. So, when a rare moment of solitude at a particularly tedious ball is interrupted, she's disappointed…until she lays eyes on a very handsome stranger!
Julian Carlisle, Duke of Lyonsdale, is destined for a dull marriage of convenience, and Katrina couldn't be further from the docile, blue-blooded bride he needs. Following his heart should be easy…except he is one of the first English noblemen to fall for an American. An affair would be scandalous, but could there be a way for this highly unsuitable woman to become Julian's perfect duchess after all?
Book Links:

Meet the Author: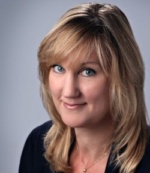 Laurie Benson is an award-winning Regency romance author who writes books about men in boots and the women who fall for them. In 2015, Laurie was honored to be a RWA Golden Heart® Finalist. She began her writing career as an advertising copywriter, where she learned more than you could ever want to know about hot dogs and credit score reports. When she isn't at her laptop avoiding laundry, Laurie can be found browsing antique shops, going on ridiculously long hikes, or sitting in her car on the school pickup line. She lives with her husband and two sons in a house filled with testosterone—even her bunny is a boy.
Website | Facebook | Twitter |