Today it is my pleasure to Welcome author
J. Kenner
to HJ!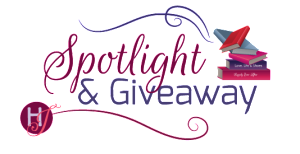 From New York Times & #1 Internationally Bestselling Author J. Kenner comes the highly anticipated fourth novel in the fast-paced series including Release Me, Claim Me, and Complete Me.

So happy to be here!

This sexy, emotionally charged romance continues the story of Damien Stark,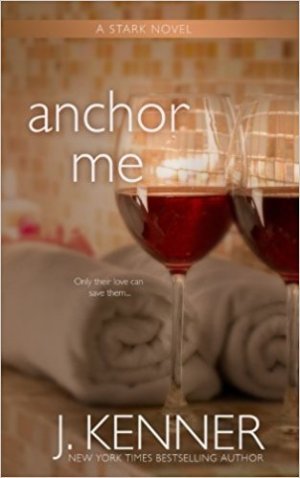 the powerful multimillionaire who's never had to take "no" for an answer, and his beloved wife Nikki Fairchild Stark, the Southern belle who only says "yes" on her own terms.

Writing Romance after Happily Ever After
I love writing romance.
I love reading romance.
I love watching romantic movies.
Here's what I don't love: I don't love that I rarely get to see what happens after Happily Ever After.

Take Sleepless in Seattle (and, okay, it's not really a romance, but it's the first one to pop into my head as I write this, so go with me here. The "courtship" is fun. We see that these two have a connection. And, yeah, I tear up when they hold hands and go down the elevator together.

But what happens next?

Sure, I can imagine it. After all, that's what I do all day—I make up stories in my head. But I make up my stories. I don't want to make up someone else's. I want to savor someone else's story. It's like going to a Wolfgang Puck restaurant, eating an amazing meal, and then being told I'll need to go into the kitchen to make dessert. Um, no.

That's why I tend to be drawn to reading and writing series. (I love J.D. Robb's In Death series, for example, and I've been writing my Kate Connor Demon Hunting Soccer Mom series since my now-fifteen year old was in diapers.) But doing that is harder in pure romance, when the climax of the story really is the resolution of whatever is keeping the characters apart. That's the trope, the point, the defining characteristic of the genre. So while there are often epilogues, there usually isn't a lot of post-climax story.

But, hey, call me a rebel. Because when I first sat down to write about Nikki Fairchild and Damien Stark in Release Me, I fell in love with those characters. I fell so hard, in fact, that what had originally been intended as one book turned into three (Release Me, Claim Me, and Complete Me.) And then after that, I started writing "Stark Ever After," a series of novellas that showed the life of Nikki and Damien after the events of the original trilogy.

Even that wasn't enough, however. Because while I love all the Stark Ever After novellas, they are, by definition, shorter stories. I wanted to show some real meat. Some real conflict. I wanted to show the kind of drama and challenge that can't really be dug into with less than two-hundred pages to work with. Mostly, I wanted to give myself and readers the chance to see where Nikki and Damien were as their relationship grew and changed, and to see how the fact that other characters around them were starting to have families affected them.

That's how Anchor Me was born, out of my love to continue spending time with characters that move me. I've written the book in such a way that folks who didn't read the novellas that came after Complete Me can still jump in and catch up with Nikki and Damien.

Because I'm pretty sure that I'm not the only reader out there that always wants more.

I'm greedy that way … and I hope that those of you who are greedy for more Nikki and Damien will love this new chapter in their lives!

XXOO
JK

What are you currently working on? What other releases so you have planned for 2016?
I have so much awesomeness happening!!!
Of course, Anchor Me is my April book, but there is even MORE Nikki and Damien in May with Hold Me, a 1001 Dark Nights novella that I'm super excited about.
In July, I'm starting a new series of STANDALONE novels featuring totally swoon worthy heroes that readers may recognize from the world of Stark International. But you can drive right in even without having read any of the previous books!
The first to release is Wicked Grind in July, followed by Wicked Dirty in September, and Wicked Torture in November. You can learn all about them by visiting this page on my website: http://juliekenner.com/books/series/stark-world-novels/
And in 2018, I have a Super Secret Awesome Project that I'll be announcing in October! Stay tuned!

Thanks for blogging at HJ!
Giveaway:

$25 Amazon GC.
To enter Giveaway: Please complete the Rafflecopter form and Post a comment to this Q:

Do you love revisiting characters? Or would you rather jump to the next book and a whole new group of people?
Read an excerpt from Anchor Me:
I'm still on top of the bedspread and under the thin blanket when I wake in the morning. Damien isn't beside me, and a horrible loneliness washes over me. Except when one of us is traveling, we've always slept together. And I hate that it's secrets and lies pushing us apart now. Especially since we'd fought so hard to shine a light on the gray areas between us before we'd walked down the aisle.
I push the blanket away and sit up, and only then do I notice the dent in the pillow beside me and the afghan crumpled at the foot of the bed. I close my eyes, fighting tears even though I know very well that they are tears of relief.
As I pad into the kitchen, wishing for coffee, I remember that Damien mentioned an early-morning teleconference this week. That explains why he's gone when it's not even seven yet.
He's left bagels out for me, but that doesn't sound good at all. I open the refrigerator and stare inside, as if some amazing gourmet breakfast will fly off the shelves and onto a plate. When that miracle doesn't happen, I open the freezer with the hope of finding frozen waffles, then gasp with delight at the bags of Milky Ways and boxes of Thin Mints that confront me.
I grab a Milky Way and sigh with pleasure. I really do love that man.
I've peeled the wrapper back and am half-gnawing and half-sucking on the candy bar as I step out of the kitchen to see if Damien left the paper for me on the coffee table.
But it's not the paper that I find, it's the man himself. He's sitting on the sofa in sweatpants and a ratty white T-shirt. And perched on his lap, eating cheese puffs from a purple bowl, is our nephew, Jeffery.
And in that moment, it's as if the entire world has turned inside out. Before, I had no trouble believing the theory that Damien could be a dad. Now, though, I see it in practice. And I press my fingertips to my lips to stave off a fresh wave of tears.
Damien hasn't noticed me yet—his head is down, and there are papers scattered on the couch beside him. He's holding one sheet in his hand and talking in a low voice, as if he's running down a list of project specs for Jeffery.
As for the kiddo, he's clearly having a blast. His mouth is bright orange, and his fingers are, too. He keeps saying "re-re"— which is Jeffery-speak for "read"—and grabbing for the paper with his orange-stained fingers.
Damien manages to keep the sheet away from him—at least until he looks up, sees me, and goes still. Which, of course, is when Jeffery grabs the paper and starts to chew on it.
"Nikki," Damien says, deftly rescuing the slightly stained corporate document. "Good morning."
"To you, too." I move into the room and sit on the opposite end of the couch, so as not to crumple the papers. "Looks like we have company this morning," I add, waving at Jeffery, who grins back at me and shouts, "Ni-Ni!"
"Stella has a doctor's appointment," Damien explains, referring to Jeffery's nanny. "Syl brought the baby to work with her, but then she had a crisis come up on a project in Glendale that she has to handle before you three head out."
"And there was no one else in the whole of Stark International who could watch this little guy," I tease.
"I might have specifically requested the job," he admits. "Have the chance to spend some time with my nephew."
"I understand that," I say, switching to a baby voice and bending over to play peek-a-boo, which makes Jeffery giggle. After a second, I glance back up at Damien. "Did you say three? There are four of us going to the spa."
Tonight's the premiere for The Price of Ransom, and Sylvia, Jane, Jamie, and I are all going to the spa for hair, makeup, and mani-pedis.
"According to Syl, Jamie's being prepped and primped at the studio, and then being whisked to the theater in a network news van."
"Of course, she is," I say, and though I'm disappointed about missing Jamie today, I'm excited for her. "We're giving her an exclusive," I tell Damien. "I forgot to tell you."
"Courting the press are we?" he teases, and I roll my eyes.
"Yeah, that's me. Anything to get into the tabloids."
Excerpts. © Reprinted by permission. All rights reserved.

About the book
It's a new chapter in the life of Nikki and Damien Stark …
Though shadows still haunt us, and ghosts from our past continue to threaten our happiness, my life with Damien is nothing short of perfection. He is my heart and my soul. My past and my future. He is the man who holds me together, and his love fuels my days and enchants my nights.

But when tragedy and challenge from both inside and outside the sanctity of our marriage begin to chip away at our happiness, I am forced to realize that even a perfect life can begin to crack. And if Damien and I are going to win this new battle, it will take all of our strength and love …
Buy Links:

Meet the Author: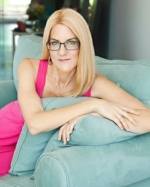 J. Kenner (aka Julie Kenner) is the New York Times, USA Today, Publishers Weekly, Wall Street Journal and #1 International bestselling author of over seventy novels, novellas and short stories in a variety of genres.
Though known primarily for her award-winning and international bestselling erotic romances (including the Stark and Most Wanted series) that have reached as high as #2 on the New York Times bestseller list, JK has been writing full time for over a decade in a variety of genres including paranormal and contemporary romance, "chicklit" suspense, urban fantasy, and paranormal mommy lit.
JK has been praised by Publishers Weekly as an author with a "flair for dialogue and eccentric characterizations" and by RT Bookclub for having "cornered the market on sinfully attractive, dominant antiheroes and the women who swoon for them." A five time finalist for Romance Writers of America's prestigious RITA award, JK took home the first RITA trophy awarded in the category of erotic romance in 2014 for her novel, Claim Me (book 2 of her Stark Trilogy). Her Demon Hunting Soccer Mom series (as Julie Kenner) is currently in development with AwesomenessTV/Awestruck.
Her books have sold over three million copies and are published in over twenty languages.
In her previous career as an attorney, JK worked as a clerk on the Fifth Circuit Court of Appeals, and practiced primarily civil, entertainment and First Amendment litigation in Los Angeles and Irvine, California, as well as in Austin, Texas. She currently lives in Central Texas, with her husband, two daughters, and two rather spastic cats.
Website | Facebook | Twitter |