Today it is my pleasure to Welcome author
Lavinia Kent
to HJ!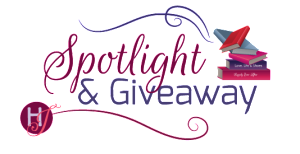 From the author of Mastering the Marquess comes another blazingly provocative Regency romance! Revenge may be a dish best served cold, but in this clash of wills, lust is a feast for the senses.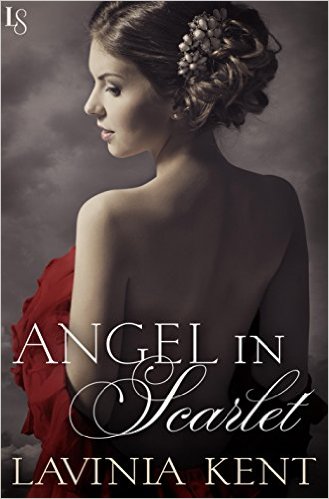 The last couple weeks have been filled with a series of life events. My eldest son graduated from college and my youngest son's freshman crew team has qualified for the national high school rowing championship in Ohio. My nineteen-year-old daughter wanders around in skirts that seem too short and today had purple streaks put into her hair.

It all makes me feel old, old, old.

I still vividly remember graduating from college and wearing skirts that were probably several inches shorter than my daughter's. I was never an athlete, but still it is strange seeing my fifteen-year-old son crunch his abs like a cover model. How can I be related to someone who can do that? And how am I supposed to feel about it?

Old. Old. Old.

And then I start to write – and I can be whomever I want, be whatever age I want. It is the same when I read.

I am fifty. I shudder even as I write it. Do I want to admit it? Will readers think that means I'm out of touch? I've been married for twenty-three years. I have three children. I am definitely not a nineteen year-old virgin who is in love (or in hate) with the handsome duke who lives on a neighboring estate. I do not dream of marrying a billionaire (except when I am stuck in a TSA security line and fantasize about flying private). I will never have a one-night stand with a professional athlete that then turns into a true love match. I will (probably) never live in Paris. I will never sail charter boats for a living (a real dream of my youth). I will never have a secret baby.

And yet, I have done all of these things and can continue to for the rest of my life! Every time I open a book, I'm somebody new. And every time my fingers tap at the keyboard, I live a new life. When I wrote Mastering the Marquess, I deeply felt the pain of widowhood. I knew the feeling that life had past me by, and that I would have to struggle to find it again. And then I found my handsome marquess and discovered that at any point new doors can open and the most unexpected things can happen. As part of the writing process, I read books and researched the feelings I knew I needed to experience, and I let myself believe that I had lived those things.

I felt the same way when I started my June release, Angel in Scarlet. I never, ever, ever, tried to trick a man into wanting to marry me. I was never so hurt when somebody broke up with me that I desired revenge. (Well, maybe a couple of times . . .) But between reading and talking to those with experience, I knew those feelings and as I wrote the words they became mine.

While I await my copy edits for my October book, A Very Ruby Christmas, I am working on something a little different, a college-age contemporary. And suddenly, I am not old at all; I am nineteen and experiencing turmoil and hardship for the first time. I am feeling deeply in the way of the young. I am learning new words and expressions. I am remembering having the whole world in front of me. It's wonderful and yet it makes me appreciate every bit of experience I have.

And I get to be a happily married mother of three and still experience young love for the first time. Who gets to do that?

Any reader of romance!

Tell me, why do you love romance, and what experience have you had only through reading—but that feel you've really experienced?

P.S. Ever since I read Nora Robert's Born in Fire many years ago, I've been sure I know how to blow glass.

Thanks for blogging at HJ!
Giveaway:

Ebook: ANGEL IN SCARLET (A Bound and Determined Novel ) by Lavinia Kent (Gifted via Amazon)
To enter Giveaway: Please complete the Rafflecopter form and Post a comment to this Q:

Tell me, why do you love romance, and what experience have you had only through reading—but that feel you've really experienced?
Book Info:
After her dreams of wedding bells are dashed by a man she thought had serious intentions, Miss Angela Ripon must be satisfied. She plans to make him burn for her, and then to reject him as he rejected her. There's only one woman who can teach Angela that sort of seduction: Madame Rouge—or Ruby, to the men who frequent her house of pleasure. The infamous madam agrees to help, but only after warning Angela that her target has very specific tastes. To trap her prey, she must shed every last inhibition.
Matthew Harkness, Earl of Colton, doesn't mean to hurt the young admirers who flock to him. He simply isn't interested in women who are too timid for his dark desires. He judged Angela to be like the others—tender, sweet, and innocent. So how to explain the change that has come over her? Matthew aches to teach Angela all he knows of earthly pleasures. But even as she offers the control he craves, perhaps this angelic beauty has a lesson or two to teach him.


Meet the Author: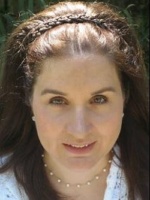 Lavinia Kent never knew that most people don't make up stories in their heads to pass the time. She still has a hard time understanding how those who don't survive the doctor's waiting room or a grocery store line without another world to escape into.
As the mother of three, Lavinia finds "leisure time" to be ever-elusive, but when she is not reading romance novels, she watches far too much HBO and reality television. It must also be noted that she has an encyclopedic knowledge of all things Buffy and the new Doctor Who.
One of her latest passion is CW's Arrow which she discusses weekly on USA Today's Happy Ever After blog with NYT bestseller, Allison Brennan. http://www.usatoday.com/blog/happyeverafter/