Today it is my pleasure to Welcome author
Robyn Carr
to HJ!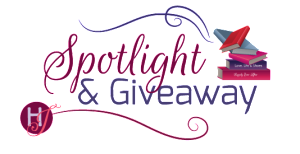 Hi Robyn and welcome to HJ! We're so excited to chat with you about your new release, Any Day Now!
Any Day Now is the second novel in the Sullivan's Crossing series and centers around Sierra Jones, the younger sister of Cal Jones, who readers will remember from What We Find. When did you know you wanted to write a book about Sierra? Was it while you were writing What We Find or after you'd finished that novel and were thinking about this new one?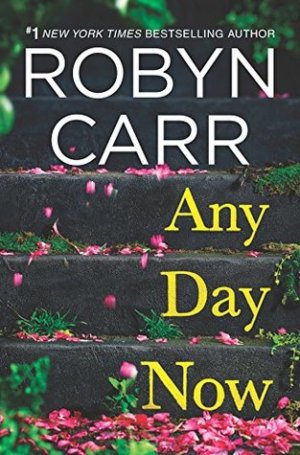 It occurred to me right after I finished What We Find – we knew who Sierra was but knew very little about her. She was described by Cal as the baby of the family who was 'lost.' That left me a lot of room to play. She was a fresh canvas, so to speak. I could give her a few basic qualities and let her go. Watching a character evolve is as much fun for me as it is for the reader!

Like all of your female protagonists, Sierra is incredibly endearing and relatable but also possesses her fair share of flaws. Why is it important for you to write about women who are not perfect and whose lives are sometimes messy and complicated?
All our lives are messy and complicated. Not every day, not our entire being, but we all have flaws, weaknesses, fears and shortcomings. I'm not talking about bad people, toxic people – just flawed, fallible humans. We make mistakes; we try and fail. There's something about a perfect woman, one who seems wrinkle-free, that feels dishonest to me; she doesn't feel real. When I meet someone who gives no indication of imperfection my first reaction is that we probably will never be friends. I'm more likely to be friends with someone who has to work at being a better person, someone aware of their imperfections. My cousin, a counselor, drops these little bombs like, "Perfectionists are so hard on people." That one made me stop and think and I decided that was accurate.
I admire people who know they have to struggle to get beyond their hardships, who have to make peace with their imperfections and learn to love themselves as they are. We're all fallible human beings – it's part of the challenge of making a good life. At the very least, making an interesting life.
Sierra's struggle to be acceptable to herself is the beauty of her character. She's pushing the heavy boulder of her life up a very steep hill. It will make reaching the peak that much sweeter because it isn't easy.

Sierra is in the process of overcoming addiction and a bad habit of toxic relationships. What made you want to tackle these complex themes, and what kind of research or knowledge was required to write about them in an honest, nuanced way?
First of all, relationships of all kinds fascinate me. Therapy fascinates and intrigues me. Unraveling an emotional and mental puzzle with all the variations and complexities amazes me. I'm as interested in the people who just can't seem to get beyond their problems as I am with people who find their personal solutions. Not only do we have to deal with these people every day – in our families, our work life and just the public sector, we ARE these people. Asking what kind of knowledge is required is like asking "How do you get smart?" First, I read a lot. Second I interview experts, from doctors to lawyers to counselors to police. Third, I talk to wise old men and wise old women. But fourth – I pay attention. We can learn about life and the successful living of it everywhere – from a book, a play, a documentary, a news show. An overheard conversation can illuminate; a sermon can raise a question. I watch people, I hear them, I ask questions. What I want for my characters and my readers is to offer a possible solution to a familiar problem. And getting there is half the fun.

Nestled in the scenic peaks of Colorado, Sullivan's Crossing is such a special setting. We all really fell in love with it in What We Find. What makes it such fitting place for a character like Sierra to start fresh?
Sullivan's Crossing is a family friendly, picturesque place people visit to relax, to experience the outdoors and the beauty of nature and it's run by a clever man who knows how to treat strangers like family. For a young woman struggling with her demons the support and encouragement from a man like Sully is priceless. I could use a few sessions with Sully. His relaxed and no-nonsense approach to life quiets the mind and lends confidence to the spirit. It just works. No matter what your age or troubles, Sullivan's Crossing at the people who hang out there will make you feel a little stronger, a little more stable, a little less afraid of life.

Thanks for blogging at HJ!
Giveaway:

Print copy of ANY DAY NOW (Sullivan's Crossing) by Robyn Carr
To enter Giveaway: Please complete the Rafflecopter form and

Leave a comment with your thoughts on the book…
Book Info:
The highly anticipated sequel to #1 New York Times bestselling author Robyn Carr's What We Find transports readers back to Sullivan's Crossing. The rustic campground at the crossroads of the Colorado and Continental Divide trails welcomes everyone—whether you're looking for a relaxing weekend getaway or a whole new lease on life. It's a wonderful place where good people face their challenges with humor, strength and love.
For Sierra Jones, Sullivan's Crossing is meant to be a brief stopover. She's put her troubled past behind her but the path forward isn't yet clear. A visit with her big brother Cal and his new bride, Maggie, seems to be the best option to help her get back on her feet.
Not wanting to burden or depend on anyone, Sierra is surprised to find the Crossing offers so much more than a place to rest her head. Cal and Maggie welcome her into their busy lives and she quickly finds herself bonding with Sully, the quirky campground owner who is the father figure she's always wanted. But when her past catches up with her, it's a special man and an adorable puppy who give her the strength to face the truth and fight for a brighter future. In Sullivan's Crossing Sierra learns to cherish the family you are given and the family you choose.


Meet the Author: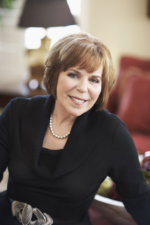 Robyn Carr is a RITA® Award-winning, #1 New York Times bestselling author of more than forty novels, including the critically acclaimed Virgin River series. Robyn and her husband live in Las Vegas, Nevada. You can visit Robyn Carr's website at www.RobynCarr.com.