Today it is my pleasure to Welcome author
Kelly Jamieson
to HJ!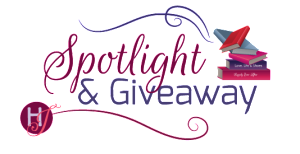 The so-bad-they're-good alphas of hockey's Chicago Aces are back in this emotionally charged novel of sex, love, and second chances from the bestselling author of Top Shelf and the Heller Brothers series.
Please summarize the book for the readers here: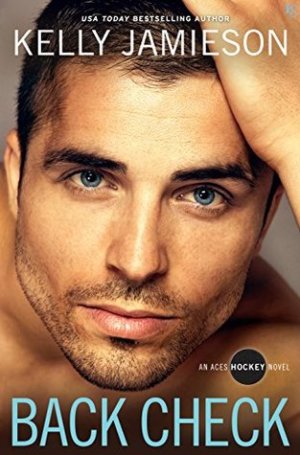 Back Check is another in my Aces Hockey series, and this story is about Tanner Bennet. Tanner's allergic to weddings LOL but how can he say no when his teammate asks him to be one of his groomsmen. Back Check is a second chance romance, as Tanner is reunited with his former college love Katelyn. Things weren't meant to be for them last time around. Now they're both pretty wary and they have new obstacles to overcome for their second chance at love.

Please share the opening lines of this book:
Aw, fuck no.
Tanner tried to keep his horror from showing on his face. He guzzled some of his beer then carefully set it down on the table in the Sin Bin, where he was sitting with three of his teammates and buddies. "Say what?"
Please share a few Fun facts about this book…
I watched a lot of episodes to "Say Yes to the Dress" as research for this book.
My Sweet Heat Reader Group came up with the country songs that Tanner gets drunk to.
We have our first Aces baby born in this book!
Please tell us a little about the characters in your book. As you wrote your protagonist was there anything about them that surprised you?
Tanner is kind of a bad boy hero—when he and Katelyn met in college, she at first wanted nothing to do with him. The hockey players on campus all had reputations as man hoes and he apparently tried to live up to that. He was rough and tough, a little cocky and a lot handsome, with a twinkle in his eye and sexy smirk that broadcast nothing but trouble. Girls flocked around him. So did his teammates. He had a reputation for fighting (though it was exaggerated) but when she got to know him, he was always gentle and tender with her.
Katelyn is an event planner. She's super organized and efficient, able to communicate effectively with the most difficult bridezillas and keep them happy, and she has excellent taste. She's also got a huge heart and a lot of love. Although Tanner felt she'd rejected him, she'd made a big sacrifice for her family.
My characters always surprise me in some ways, and in this book I think it was the things that came out of their mouths. They both made me laugh. Also Tanner surprised me with his dancing ability (although it's driven by his competiveness!).
If your book was optioned for a movie, what scene would you use for the audition of the main characters and why?
I think this scene shows the chemistry between Tanner and Katelyn:
"You look really pretty tonight," he murmured.
She glanced down at her gray sweater dress and big plaid scarf. "Really?"
"You always look pretty."
"No, Tanner. No, no, no."
"What?" His forehead creased.
"When I said we could be friends, I didn't mean for you to flirt with me."
"I'm not flirting."
"Oh." She shoved a hand into her hair at the back of her neck. "Okay, then."
"It's true."
"What?"
"You're pretty. No, that's not right. You're gorgeous."
Her heart went all soft and melty and she looked away. Okay, maybe she hadn't thought this through. Being friends with Tanner was just too dangerous. There was still a tug of attraction between them, something about him that made her skin tingle and her girl parts heat up. Maybe it was better to keep him at a distance, to maintain that animosity between them. "Okay, what I meant was for us to be, like, frenemies. We look like friends but we're really not."
"What the hell is a frenemy?"
"I just explained it."
"Oh, for fuck's sake. Make up your mind, Katie."
Her heart stuttered at the nickname.
A bunch of goodbyes were called from the foyer as people took their leave. Katelyn moved past Tanner into the empty kitchen to finish clearing up. Most of the food had now been consumed by the men, so there wasn't much to put away in Lovey's fridge. She'd already loaded up the dishwasher and she grabbed a sponge to wipe the counters.
"You just walked away from me."
She looked up at Tanner, who'd followed her.
"And what are you doing cleaning? Are you Cinderella?"
"I'm just helping out," she muttered. "Maybe you should go back to hating me."
"Maybe I should just do this." And he crowded her up against the counter, cupped her face with one big hand and kissed her.
Oh my God.
What do you want people to take away from reading this book?
This story's really about overcoming your deepest fears and making yourself vulnerable in order to have love. It's also about how things happen for a reason—that maybe Tanner and Katelyn weren't meant to be together when they were younger because they're better together now they've grown up a little.
What are you currently working on? What other releases do you have planned for 2017?
Oh my gosh, 2017 is going to be a busy year for releases! I have Back Check in January, then Dancing in the Rain in April (SO excited about that one!), Hot Shot in May, Cross Check in July, and Slap Shot in October!
Slap Shot is the book I'm working on right now—another Aces Hockey book. This one starts at the very same wedding that Back Check ends with. Readers of the series will recognize our hero Max Hall…his story is tragic, and it's about overcoming that and moving on.

Thanks for blogging at HJ!
Giveaway:

Ebook: BACK CHECK (An Aces Hockey Novel) by Kelly Jamieson (Gifted via Amazon)
To enter Giveaway: Please complete the Rafflecopter form and Post a comment to this Q:

Tanner loves cake. What's your favorite kind of cake?
Excerpt from Back Check:
Marc Dupuis, also known as Super Duper, captain of the Chicago Aces, grinned. "I want you to stand up with me as one of my groomsmen. Army's my best man," Duper referred to their teammate Duncan Armstrong, also sitting with them. "And I want you, Rupper and Hughie to stand up with us."
Tanner swallowed. "Well. Sure. I'd be honored."
He'd rather be fucked sideways with a hockey stick, but obviously he couldn't say that.
He'd been to way too many weddings in his life and not a fucking single one of them had resulted in a lasting marriage. Including his own. Not that he was a superstitious guy—oh hell, who was he kidding, he was mega-superstitious—but it could almost make him think he was a jinx.
"But are you sure?" he asked cautiously. "Just gonna put this out there—any wedding I've ever been part of has ended up in divorce. Or . . ." Gah. He stopped short of saying "or death." Because their teammate Max Hall had lost his young wife to cancer last year. Nobody wanted to be reminded of that, and Tanner sure as hell didn't want Duper to think that his and Lovey's marriage would end with Lovey dying of cancer.
Jesus. Morbid much?
Tanner shook off the negative thoughts. This was his friend and it really was an honor to be asked to be in the wedding party.
"What are you saying?" Duper narrowed his eyes and exchanged glances with Army. "You're a curse?"
Tanner wasn't the only superstitious one. Hockey players were notoriously superstitious. He forced a laugh. "Ha-ha. Nobody believes that, right? It's just coincidence."
A worried crease appeared between Duper's eyebrows.
"Hey, I'm just kidding around. It'll be great. And you and Lovey are going to live happily ever after."
Duper nodded slowly.
"Please tell me I'll be paired up with a hot bridesmaid."
One corner of Duper's mouth lifted. "Amber."
She was hot, but she was also Army's girlfriend. "Well, shit."
Army grinned. "Yeah, she's hot. But she's mine. Just remember that."
Tanner may have a reputation as a player, but he'd never screw around with a buddy's woman. Ever.
"Lovey was all stressed about whether Amber should be the maid of honor, since Army's the best man, but she couldn't do that to her best friend from back home in Wisconsin, so . . ." Duper shrugged. "Whatever. Her friend Jillian is also a bridesmaid and her cousin Kendra."
"Is her cousin hot?"
"Um, sure. She's pretty. I only met her once."
Yeah, he knew what that meant. "Jillian's pretty."
"This wedding isn't being planned to hook you up with chicks," Duper said, pointing at him.
Tanner laughed. "Yeah, yeah, but wedding hookups are the best part of weddings. Just sayin'."
"Well, I guess you can hook up with Jillian or Kendra, if you want." Duper grimaced. "But don't do it, like, during the ceremony or . . . Actually, it's probably a bad idea overall. Lovey wants this wedding to be perfect."
"Of course she does." Tanner knew only too well how chicks got all invested in the wedding. His ex-wife had probably been the worst. Talk about Bridezilla. He still felt his nuts shrivel every time he thought of how much money they'd spent on a goddamn horse-drawn carriage, the Plaza Hotel in New York and the fucking ten-thousand-dollar dress Presley wore exactly once.
Six months later they were divorced.
Ah, that was history. He never wanted to think about Presley again.
"Fine," he said. "No wedding hookups for me. I'll just be grateful it's you and not me getting tied down. I plan to keep my options open and my freedom intact. Forever."
Army lifted an eyebrow. "Sounds kinda lonely."
Tanner laughed. "I'm not lonely. I have plenty of female company."
Duper and Army exchanged a sad look, as if they were sorry for him. He scowled. "What?"
Duper shrugged. "Hookups are one thing. Life without love is kind of empty."
Tanner stared at his teammates incredulously. "Seriously? You're getting all sappy and philosophical? That's what love does to you?"
Duper grinned. "One day it'll happen. You'll find someone and, bam, that'll be it."
"Not gonna happen." He knew from experience what a bad idea it was to get emotionally attached to someone.
"Sure. Whatever." Duper and Army exchanged another glance, then Duper left to hit the men's room.
Excerpt. © Reprinted by permission. All rights reserved.

Book Info:
Tanner Bennet hates weddings. They just remind him that he simply isn't cut out for any kind of healthy, committed relationship—never has been, never will be. After getting rejected by the girl he thought was "the one" all those years ago, he made a huge mistake and married the wrong person. Now that the divorced heartbreaker has reluctantly agreed to be a groomsman for one of his NHL teammates, the last thing he expects is a chance at redemption with the one that got away.
After Marc Dupuis of the Chicago Aces hires wedding planner Katelyn Medford, she discovers that her big break comes with a twist: a reunion with her college sweetheart. The way she dumped Tanner still haunts her. Eight years—and three broken engagements—later, Katelyn knows she'll never have that kind of innocent, wide-eyed passion again. Still, she and Tanner soon generate enough body heat to burn up the sheets. And even with Tanner's career with the Aces up in the air, Katelyn's wondering whether the time is right to let him in for real.
Book Links:

Meet the Author:
Kelly Jamieson is a USA Today bestselling author of over thirty-five romance novels and novellas. She writes the kind of books she loves to read–sexy romance with heat, humor and emotion. Her writing has been described as "emotionally complex", "sweet and satisfying" and "blisteringly sexy". She likes coffee (black), wine (mostly white) and shoes (high!). She also loves watching hockey. She is the author of the popular Heller Brothers Hockey series and the Rule of Three trilogy. Visit her website at www.kellyjamieson.com or contact her at info@kellyjamieson.com.