Today it is my pleasure to Welcome author
Lisa Renee Jones
to HJ!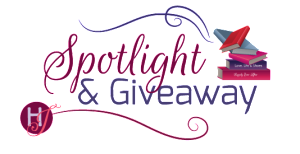 Hi Lisa and welcome to HJ! We're so excited to chat with you about your new release, Bad Deeds!
Please summarize the book for the readers here: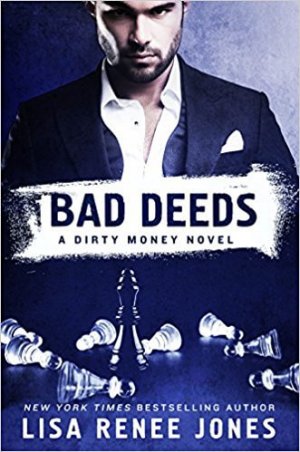 This is the third book (of four) in my Dirty Money series, and it's by far the most intense of the so far in the series. It picks up right where book two left off, with the main characters, Shane and Emily, fighting again his family for power and control over Brandon Enterprises.

Please share the opening lines of this book:
You could always sacrifice your queen and let her die a royal death. Would it—would she—be worth it to win? Those words, a threat against my life spoken by Derek only minutes before, seem to whisper in the Colorado wind around us, taunting Shane and me where we stand under a tree in his parents' yard, our foreheads joined, mocking our desire to dismiss them as nothing but words and my desire to believe Shane's promises that everything will be okay. He means it, I know he does, and I'd wanted him to say those words, but now I am coming to my senses, remembering what my family taught me all too well—my brother, most especially.
Please share a few Fun facts about this book…
This book may have the worst cliffhangers of any of my books—though this is up to interpretation
I cried at least 3 times while writing this book, which I DON'T do often while writing
I usually write books to music, and have playlists, but with this book I couldn't listen to any music while I wrote. I have no idea why, but it messed with my writing every time!
Please tell us a little about the characters in your book. As you wrote your protagonist was there anything about them that surprised you?
These characters have been in my head for such a long time even before I started writing them two years ago, so not much surprised me. Though I will say the ending of THIS book, I went back and forth on so many times. So the storyline did surprise me a few times. Shane is a very strong and morally driven man. He also happens to be a very sexy and dirty-talking man as well 🙂 Emily on the other hand is a strong heroine. Given what she's been through that readers read about in book two, DAMAGE CONTROL, I hope helped explain her basic instinct to run from Shane. But in BAD DEEDS, you're definitely going to see them as a united front, even as Shane continues to go through some very low lows with his family.
If your book was optioned for a movie, what scene would you use for the audition of the main characters and why?
Oh, the balcony scene from book one! Or rather the lead up to it 🙂 It captures just enough story and chemistry and is such a key part of the story.
"Drink?" he asks, lifting the topper to a crystal decanter.
"Most definitely, yes," I say, walking to stand beside the mini-bar, close to him. "Please."
At my eagerness, he gives me an assessing look, too damn smart not to know that I'm a ball of anxiety. He pours a golden brown liquid into one glass only and replaces the stopper, clearly having no intention of filling another. "It's cognac," he says, picking up the glass and closing the two steps between us. "Expensive, strong, and smooth."
I take the glass and start drinking, warm spices exploding in my mouth. Three swallows in, he grabs it and stops me. "Easy, sweetheart. I said I want you to remember me."
"I want to remember you, Shane."
"But it's not me you're trying to forget."
"Something like that."
He downs the rest of the cognac, setting the glass on the table, and before I know his intentions, his hand is under my hair again, cupping the back of my neck, and he's aligned our bodies, his powerful legs pressed to mine. "What are you running from, Emily?"
The question doesn't take me off guard nearly as much as my desire to tell him when I can't tell him. "Everything or nothing," I say. "And I chose to tell you nothing."
"So you don't deny you're running?"
"Aren't we all?"
"I'm not or I wouldn't be in Denver."
"Ironically," I say, daring to tell a piece of the truth because it is only one night. "The opposite is true of me."
"I already knew that."
"Of course you did. You see too much."
He fingers flex at my neck, and he lowers his head, his lips a breath from mine. "I haven't even begun to see enough of you," he declares, and then his mouth is on mine, his tongue a soft caress, a tease that promises that even if I will give him nothing, he will give me everything.
I am breathless when his mouth leaves mine, my tongue flicking over my lips. "You taste like cognac."
"I'm going to taste like you," he says, and after hours of wanting this man, my sex clenches with this certainty that very soon he will make good on that promise. "Come," he orders, once again leading where he wants me to follow.
What do you want people to take away from reading this book?
That life is fragile and forgiveness can be both worthwhile and futile. While that's quite a tall order to garner from one book, I hope it at least strikes a very deep chord with some readers, or that they at least enjoy it!
What are you currently working on? What other releases do you have planned for 2017?
A brand-new series that I'm writing for Montlake (Amazon)! I'm so excited about this new series – it's a thriller/suspense story about a bad ass FBI profiler. The first book will be out in April. And before that I have two more standalone books in my Walker Security/Tall, Dark & Deadly series, those will be out in October and December.

Thanks for blogging at HJ!
Giveaway:

Signed copy of HARD RULES , DAMAGE CONTROL & BAD DEEDS (books one, two and three in the Dirty Money series) + $5 Amazon gift card
To enter Giveaway: Please complete the Rafflecopter form and Post a comment to this Q:

How do you feel about cliffhangers? I know this is a VERY passionate topic, so please be kind. I'm always curious, because I hear a lot of hate about them, but I wonder if that's just because those who don't mind typically stay mum about it.
Excerpt from Bad Deeds:
I'm feeling possessive. I'm feeling really damn possessive."
"Be possessive in bed, our bed, the one that you should have been in last night."
"I really like hearing you say 'our bed.'" His thumbs make circles on the skin just outside my panties, the waves of pleasure he produces threatening the last of my clear thinking, and I grab his wrist.
"Shane. This isn't talking."
"No one but me will ever spank you again."
My eyes narrow at him. "What is in your head right now?"
His eyes heat, darken. "You. Always." He inches back and looks at me. "You're mine. Mine to protect." His voice is low, fierce, and he grips my panties and yanks them away. "Mine to fuck."
I gasp and grab his shoulders. "Shane."
His answer is to wrap his arm around my waist, pull me close, his cheek against mine, his fingers pressing into the V of my body. "Wet, just the way I like you," he says, pressing two fingers inside me. "Wet for me. And too fucking perfect for my sanity sometimes."
"That doesn't sound like a compliment," I pant out, grabbing the lapel to his suit as a sweet ache begins to build in my sex as his thumb strokes my clit.
"And no one else," he murmurs, nipping my earlobe, "will ever touch you like this." His fingers caress deeper inside me. "No one," he adds, "will ever make you say their name like I want you to say mine right now. Say it."
"Shane," I whisper, and not because he wants me to, but rather because it's there on my lips, the way I wish his tongue was on my lips now. "Shane, I—
Seeming to know what I need, he cups my head and kisses me, long, slow, sensual strokes of his tongue that somehow make every touch of his fingers more intense. "Come for me," he murmurs
Excerpt. © Reprinted by permission. All rights reserved.

Book Info:
Wall Street meets the Sons of Anarchy in Bad Deeds, the smoldering, scorching next novel in the explosively sexy Dirty Money series from New York Times bestselling author Lisa Renee Jones.
Would you bleed for the one you love?
To save his family empire from the grip of the drug cartel, Shane is pushed to the edge of darkness, forced to make choices he might never make. His father is dying. His brother is desperate to rule the empire and this means war and all gloves are off. His brother only thought he knew what dirty meant. Shane is about to give it new meaning. There is another war brewing though, and that one, is inside him, his battle between right and wrong, light and dark, and in the heat of the night, it is Emily he turns to for escape. Driving her to new limits, pushing her to accept a part of him that even he cannot.
In every one of Shane's seductive demands, Emily can taste and feel, his torment, his struggle to save his family and not lose himself. But he is losing himself, and that is a problem just as dangerous as her secret, that still lurk in the shadows, a threat to the Brandon Family waiting to erupt. No matter where she and Shane have traveled, or will travel in the future, she can't just sit back and watch him become everything he hates, everything he never wanted to become, everything she tried to save him from when she tried to run. It could be their undoing, the end. His end.
This is war, blood will spill, and someone in the heart of the Brandon family will not survive….
Book Links:

Meet the Author: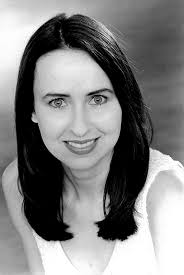 New York Times and USA Today bestselling author Lisa Renee Jones is the author of the highly acclaimed INSIDE OUT series.
In addition to the success of Lisa's INSIDE OUT series, she has published many successful titles. The TALL, DARK AND DEADLY series and THE SECRET LIFE OF AMY BENSEN series, both spent several months on a combination of the New York Times and USA Today bestselling lists. Lisa is also the author of the bestselling DIRTY MONEY and WHITE LIES series. Presently, Lisa is working on her Murder Girl/Lilah Love series to be published by Montlake (Amazon).
Prior to publishing Lisa owned multi-state staffing agency that was recognized many times by The Austin Business Journal and also praised by the Dallas Women's Magazine. In 1998 Lisa was listed as the #7 growing women owned business in Entrepreneur Magazine.
Lisa loves to hear from her readers. You can reach her at www.lisareneejones.com and she is active on Twitter and Facebook daily.
Website | Facebook | Twitter | Instagram | GoodReads |