Today it is my pleasure to welcome author

Jenn Bennett

to HJ!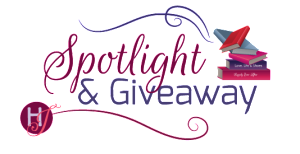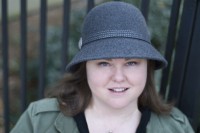 Jenn Bennett is the author of the Arcadia Bell urban fantasy series from Pocket Books and the Roaring Twenties historical paranormal romance series from Berkley. Born in Germany, she's lived and traveled extensively throughout Europe, the U.S., and the Far East. She currently lives near Atlanta with one husband and two very bad pugs.
In Book Four of the beloved urban fantasy series Romantic Times calls one "for your keeper shelf," the ultimate mother-daughter fight is about to go down.
Hi Jenn, Welcome to HJ! Thanks for stopping by to talk about your newest release BANISHING THE DARK
Thanks so much for having me on your blog again!
If you had to summarize the book for the readers here…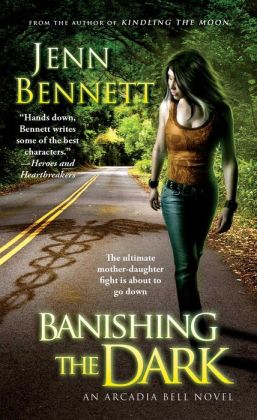 This is the final book in the series, in which Cady and Lon cross California to find the key to her magical origins.
Please tell us about the characters in your book
Arcadia "Cady" Bell is tiki bar owner in California whose parents were notorious occult magicians. She's in love with an older man who is a famous photographer, a single dad, and *clears throat* just also happens to be an empathic demon. (A heroic one, I promise.) His high-energy teenage son, Jupe, occasionally steals the show.
As you wrote your protagonist was there anything about them that surprised you?
I've been writing Cady for four years now. I think the thing that surprises me the most about her is her ability to balance family life and maintain any sort of normalcy in a world filled with crazy supernatural shenanigans and demonic activity.
What scene did you most enjoy writing? Why? 
For the first time in the series, I wrote a few scenes from Jupe's POV. It was an absolute pleasure to get inside his head, and I especially enjoyed writing a scene where he meets the daughter of a magician…a girl his age, who he finds wildly attractive:
Jupe's mouth went dry, and his heart was beating like he'd been running.

"By the way, my name is Leticia Vega," she said from the shrinking darkness of the closing door, pronouncing her name with a rich, rolling accent. Le-ti-ci-a. "And if you ever call me 'Letty,' I'll lay a hex on you that'll make all your teeth fall out."

What scene was the hardest to write? Why? 
For reasons I can't go into—spoilers, ahoy!—all of the scenes in which Lon-the-badass shows his softer side were emotional for me to write:
"You might have trouble believing this, but I spend most of my time being grateful you're near me or counting the minutes until you will be again."
Who would you cast in the role of your characters if your book were optioned for a movie?
For Cady? Audrey Plaza from Parks and Rec, hands down. Lon? Josh Holloway or Johnny Depp.
If you could have given your characters one piece of advice before the opening pages of the book, what would it be and why?
Break out the kleenex! It's the last book in this series, so it's going to be emotional at times. That being said, each reader comes to a book with different expectations, and whether those expectations jibe with the story I want to tell is always up for grabs. For this book, I did my best to be true to the characters at the heart of my series, and I'm happy with where I left them in their journey together. It's a good place for all of them to be.
What are you currently working on? What other releases do you have planned for 2014?
Apart from promoting back-to-back releases of Arcadia #4, BANISHING THE DARK, and the 2nd Roaring Twenties paranormal romance, GRIM SHADOWS, I've recently just sold my first teen romance to Macmillan, which will come out in 2015. I'm currently also writing a young adult fantasy romance, a 2nd contemporary YA romance, and this summer I'll be writing the 3rd Roaring Twenties book. In other words, I'm very busy—which is a good thing!
Where can readers get in touch with you?
Readers can always send me mail through the CONTACT page of my website. I also respond to comments on Facebook, Tumblr, and pretty much never leave Twitter for more than a few hours (the easiest, fastest way to get my attention).
GIVEAWAY:
2 print copies of BANISHING THE DARK
To enter Giveaway: Please complete the Rafflecopter form and post a comment to this Q:
What are the best (or worst) last-in-the-series books you've read recently?
Excerpt
(mild spoilers ahead!):
My face heated as embarrassment blazed through me. Drunk with Lon. That really wasn't a good idea. All my clothes seemed to be on except my shoes. What a freaking relief. I don't think I could face him if I'd done something stupid like hit on him.

Or maybe I had, and that's why I was on the couch.

Maybe he just wanted his bed back. Why had he put me up in his own bedroom? I felt as if there were a good reason, but I couldn't remember why, other than the sigils painted on the ceiling. Must be something to do with that, because I couldn't fathom him trying to seduce me. He was too . . . well, not a gentleman, exactly. And not law-abiding, either—he had, after all, stolen a bunch of old occult books from the Vatican, and he owned a few illegally modified guns. But all in all, he was a decent, stand-up man with a strong sense of right and wrong. Dependable. Besides, I was almost twenty years younger than him. Too young, I faintly remembered Jupe telling me months ago.

And probably stupid enough to throw myself at him given the right amount of alcohol. My mind pulled up some fuzzy images of me cuddling up to him outside on the patio. Me begging for something. Like, really trying to persuade him to do something to me.

Not good. Not good at all…