Today it is my pleasure to welcome New York Times bestselling author 

Roxanne St. Claire

to HJ!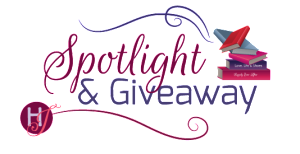 Hi Rocki, Welcome to HJ!
Hello and thank you for having me!! I love this blog and know we're going to have some fun today!
If you gave one of your characters an opportunity to speak for themselves, what would they say about you?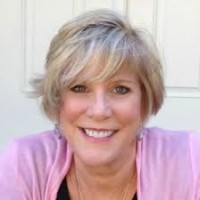 "Stop making things so difficult for us!" But I would tell them that's the only way they're going to grow and change so shut up and enjoy the love scenes.
In your opinion, what ingredients are needed to make up a good love story?
Wow, tough question. I think the answer is that each character has to have a need beyond just "being loved" and the absolute ONLY person to fulfill that need is the other main character…who is also the absolute WORST person to fulfill that need. Does that make sense? When I start a book, I ask myself "What does she/he need most in the whole world? Why is X the worst possible person to give that to him or her? Why is X the ONLY person to give that to him or her? How can I make discovering that utterly emotional and fabulous and fun and unforgettable?" It takes MONTHS of writing to answer that question, but when I do, I usually have a solid book.
Tell us a little bit your new series the Barefoot Brides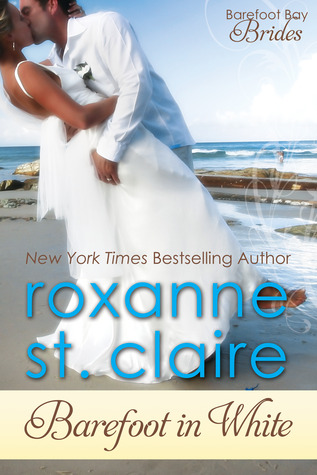 The resort on the sun-kissed shores of Barefoot Bay is now home to a destination wedding firm called The Barefoot Brides, run by three women who are experts in arranging dreamy "I do's" but haven't found their own happily ever after…yet. You just know that's about to change, right?
Let's talk about your newest release: BAREFOOT IN WHITE
If you had to summarize the book for the readers here…
BAREFOOT IN WHITE is the story of Willow Ambrose, who's fought a battle with the scale for much of her life, but she's finally won the war. She hasn't just cut calories — she's cut all ties to her past, too, and successfully carved out a new body and a new life. But when she comes face to face with someone who left an indelible mark on her heart years before, all that threatens to crumble.
Navy SEAL Nick Hershey is on medical leave, doing a friend a favor as a stand in "man of honor" at a beach wedding. He might not be that interested in the nuptials, but the wedding planner catches his eye the minute they meet. When he realizes Willow is a girl he knew in college — and a girl he unintentionally hurt to the core — he knows he has some making up to do.
Willow has learned how to beat every temptation…but Nick's sweet as candy kisses just might be the one thing she can't resist. However, the closer they get, the more the past threatens to tear them apart. Nick and Willow learn the hard way that they can't change history, but does that mean they won't have a future?
Please tell us about the characters in your book
Willow is one of the most complicated heroines I've ever written. She's a former "plus sized" girl and understanding what makes her tick was a journey for me, too. She thinks she's solved all her problems — lost the weight, cut herself off from the cause (her mother), and she keeps telling herself how happy she is. But it turns out there's a big something missing in her life and until she figures that out, she can't be truly happy. Of course, we have one hot, sweet, sexy, tempting Navy SEAL with some damage of his own to complicate things. Nick was a wonderfully fun hero to write. I flat out adored him! I hope readers do, too.
As you wrote your protagonist was there anything about them that surprised you?
What a deeply, profoundly, unbelievably awesome guy Nick Hershey is! Hey, it's fiction…we can make our men whatever we want, right? I was also really surprised by how much fun I had writing Willow's father, an aging rock icon with a superpower of intuition and a way with making all his words sound as poetic as the songs he writes. A rock star who is MADLY in love with his wife of thirty years and secretly loves to golf. He was a blast to write! I think I'd love to write a prequel of how Donny and Ona Zatarain met and fell in love!
What scene did you most enjoy writing? Why? 
Definitely the first meet! Well, re-meet in this case. Willow is delivering a welcome basket to what she thought was an empty villa and walks in on a man — naked, air-drumming, and belting out a song her father wrote.
SNIPPET:
Gripping the basket so tight she could crack the wicker, Willow marched into the hallway that separated the two bedrooms, calling out, "Excuse me!"
"Will ya…will ya…be my…"
"Hey!" She lowered the basket to peer over the top and…oh. Oh.
Back.
Ass.
Muscles.
Ink.
Ass again. It deserved a second look.
"Girrrrl!" Tanned, muscular arms whacked the air, and a dark head of wet hair shook, sending droplets all the way down to…oh, really, that rear end was the most beautiful thing she'd ever seen.
"Come and take it, don't ya fake it, we can make—"
She opened her mouth, but nothing came out. The words caught in her throat, lost as her gaze locked on the bare-naked man air-drumming like a raving lunatic in the middle of the bedroom, totally unaware she stood behind him.
"Luh-uuuuve…" He destroyed the note, and not in the good way her father intended when he wrote the song. No, Donny Zatarain would probably weep if he heard his signature rock anthem being butchered by this idiot wearing nothing but noise-canceling headphones.
"Excuse me!"
His arms never missed a beat of the drum solo she had memorized before she was five years old, each stroke tensing and bulging muscles she hadn't even known existed. She opened her mouth to call out again, but that was a waste of time. Anyway, this particular feast for the eyes was way too good to pass up.
"Will ya, will ya be my girrrrrl?"
But that song had to stop. She reached into the basket and grabbed the first thing her fingers touched: a nice ripe Florida orange. Yanking it out, she lobbed it as he hit the high C on "girl," except he didn't come anywhere near C, and the orange didn't go anywhere near him.
Still, he spun around, jumping into a wide, threatening stance, both arms out like a warrior ready to attack. She blocked her face with the basket, peeking through the top spray of cellophane, silently thanking Ari for choosing clear.
Whoa, that was a big…man.
"What the…" he muttered after a second, whipping off the headset. "I didn't hear you come in. You can put that down out there. Thanks."
She didn't move. Not even her eyes, which were riveted to…his…his…him.
"Thanks," he repeated, the word tinged with impatience. "You can leave now."
What if her client had come face-to-face with this? With that exposed…giant…breathtaking… She'd think this took "welcome package" to a whole new level.
What scene was the hardest to write? Why?
It's not good to share the "spoiler" scenes and they are always the most emotional and most difficult to get right. And, honestly, whatever scene I'm writing that day is the hardest scene! But here's a snippet from the moment when Nick realizes who Willow really is, very early in the book…
Finally, finally, she looked at him, and all that sense of vague familiarity slapped him with unbelievable recognition. But Misty stepped between them, already spewing chatter like sniper fire.
"Your mother is like, well, you know, my mother," Misty babbled, totally unaware of the dynamic of his shock and Willow's—Willie's—attempt to ignore it. "Ona's been a mentor to me ever since I did her first runway show and we got so close, like this." She held up two fingers smashed together. "And your dad, oh my God, I love him. But you? You are—"
"Willie Zatarain," Nick said one more time, the question out of his voice. "I know you."
"Well, you know her father," Misty said, still clueless. "He's a rock legend. And her mother is Ona Z, the amazing fashion designer who used to be a supermodel."
"I know." Then the real truth hit him: She'd known who he was from the first minute they met. "We know each other," he said. "We went to UCLA together."
Willow merely nodded, finally managing to look at him. "Yeah."
Misty drew back. "Get out! You two know each other?"
"I didn't recognize you," he said. Because, whoa, she was half the girl she was in college and ten times more beautiful. She was the girl who…
Shit. He managed not to cringe, their last conversation coming to his memory with stark relief. No wonder she hadn't come clean. "But you said you're not married. Why the name change?"
"I dropped my family's name and now use my middle name for privacy purposes," she explained.
"Of course you didn't recognize her," Misty said, pointing up and down Willow's body. "She's lost a person or two of weight. Your mother didn't tell me."
Willow ignored Misty and looked at him. "I'm sorry," she whispered softly.
She was sorry? He was the dick who—
"What are you sorry for?" Misty demanded.
"Exactly," Nick said quickly. "I'm the one who should be sorry for…" A clumsy rejection that had left her in tears.
"For asking me out?" Willow asked.
Oh, great. And now she thought he wouldn't have asked her out if he'd have known who she was.
But would he have?
Nick opened his mouth to assure her of the answer, but Misty let out a hoot.
"You asked her out already? Damn, boy. Jason said you were a ladies' man with the well-earned handle of Kiss, but, whoa, that was fast."
"Kiss?" Willow asked.
"It's the last name," he explained. "Hershey."
Misty shielded her eyes. "Can we get out of this horrible sun? Every ray is aging me more."
"And yet she wants a wedding on the beach," Nick murmured as he and Willow waited a beat before following the other woman.
"So, what were you sorry about?" Willow asked.
Was now the time to apologize for how he'd turned her down when she offered him everything she had to give? Or was he just being arrogant to think she even remembered that?
"Nick?" she urged.
He went for easy and casual, putting a light hand on her shoulder to nudge her toward Misty. "Sorry if I, uh, didn't do justice to your dad's song," he muttered.
"Didn't do justice? Annihilation is more accurate." Her pretty mouth tipped in an easy smile that he wished reached her eyes. But it didn't. "Don't worry. I'll get you back…Kiss."
She slipped out of his touch and followed her client, leaving Nick staring at her and finally comprehending all of the mixed signals he'd been getting. "Hope that's a promise and not a threat," he said, just loud enough for her to hear.
Who would you cast in the role of your characters if your book were optioned for a movie?
I can't answer that! I would be too happy to care!
If you could have given your characters one piece of advice before the opening pages of the book, what would it be and why?
Willow: You're not really happy, hon, even though you lost 120 pounds. You have as much work to do on the inside as you did on the outside. Let Nick help you.
Nick: Don't blame yourself for events outside of your control. Oh, and there really IS such a thing as true love. Hang on, it's right around the corner…
Thanks for blogging at HJ!
GIVEAWAY:

I'm giving away a copy of Barefoot in White! Print or digital, winner's choice!
To enter Giveaway: Please complete the Rafflecopter form and post a comment to this Q:

READERS: How do you feel about the plus-sized heroine…or, in this case, the former plus-sized heroine?
Excerpt
While Nick is on medical leave in Barefoot Bay, he's writing a book about his experiences in war. Willow agrees to read what he's written and give him some feedback and this is the scene that takes place the first time she does…
"I could have lied," Willow said. And maybe she should have, because Nick's gutted expression made her remember how she felt when something she said, did, wanted, or wore didn't stand up to her mother's rigorous expectations. "But that book's too good to lie."
"You just said it sucked."
"No, no." She shook her head vehemently. "I did not. I said it could be even better. Would I be out here cooling myself off if that make-out scene didn't…affect me?" And by affect, she meant turn her entire lower half into a pool of liquid lust. His language was evocative and tantalizing, the imagery completely sexy without being corny.
"It affected you?" A spark of hope lit his eyes, but she didn't get to enjoy it, because he snagged the bottom of his T-shirt and ripped it over his head. Speaking of evocative and tantalizing…
His abs were so defined, there were shadows in between the muscle cuts. His chest, damp with sweat, heaved with a deep breath, drawing her gaze to the blue ink near his left shoulder, the semicircle that represented the earth and single star high above it. This wasn't the first time she'd seen a fan with the Zenith album graphic tattooed on him, but it was definitely the first time she'd had the urge to…lick it.
He toed off his sneakers and tipped his head toward the water. "I'm hot."
No kidding.
"I'm going in."
"Suit yourself."
"Actually…" He pulled at the waistband of his sweats. "Unsuit myself is more appropriate."
Her jaw unhinged. "You're going in naked?"
"You've seen it before."
"Doesn't mean I want to see it again." Liar, liar. But, still, after reading that kiss, she wasn't sure her libido could stand the pressure.
"I hate clothes."
Just her luck. She leaned back on her palms, squinting up at him. "Sadly, our society requires them."
He thumbed his sweats lower, revealing more skin and muscle. "If it offends you, look away. I'll be in the pool in a second."
"I don't think the word is 'offend.'"
She waited for his grin or quip, but his expression was still dark. He inched the sweats down, following that sweet strip of dark hair, sliding over those narrow hips, across the ripped muscles that led right to…
She really ought to close her eyes. Or turn her head. Or peel off her dress and join him.
"You're killing me, Nick," she admitted.
"Punishment for hating my book."
"Oh, yeah, looking at you bare-ass naked is absolute torture."
Finally, he smiled. "As bad as the book?"
"Would you stop? I didn't hate it. I think it's amazing and could be even more amazing."
He didn't answer, but in one smooth move, he dove into the deep end in a way that gave her a perfect view of his ass. Which, even upside-down, made her mouth go bone dry.
She watched him swim, his perfect form distorted enough by the water that it wasn't completely obscene, just…wonderful. He moved like he'd been born in the water, shooting from one side of the pool to the other in long, powerful, silent strokes.
As he neared her end, she leaned forward to really get a good look and, whoosh, he turned with the grace of a trained swimmer and pushed himself back to the other side.
She expected him to pop up, but he came back again, then returned, then back again.
How long could he hold his breath? He had to have been under there forty-five seconds already.
But he gave an easy kick and shot across the bottom again, back and forth until she lost count. Finally, he surfaced about six inches away from her, not a bit winded.
"Damn," he muttered. "I didn't even make two minutes." He smacked the water.
"How long did you want to stay under?"
He shook his hands in the air. "Unbound and in seventy-five-degree water? Two minutes sucks. Shit." He snorted some water. "I suck today."
"Okay, pity party's over." She splashed some water with her feet. "Can we talk about the book now? Because I loved so much of it."
He swiped his hair off his face and stood in five feet of water in front of her, his shoulders and head glistening in the sun, the dark nest of hair and man below the water line, everything visible enough to torment the hell out of her.
He took a step closer, and she fought not to look down. Didn't most men shy away from water for fear of shrinkage? Of course, if that thing shrank, it would be nearing normal. His eyes were mesmerizing enough to hold her gaze, water droplets on the lashes almost like tears.
"Tell me what you loved."
She flipped her feet and made waves around his chest, enjoying the hint of vulnerability on a man who looked anything but right now. "I got a little misty-eyed when he left his sister."
"You cried?"
"It felt, you know, real."
He grunted softly and dropped underwater. What the hell?
But before she could figure out what had just happened, he surfaced, shaking water off his head before saying, "It was real."
"So the book is autobiographical?"
His head went under. Damn it! She kicked water so hard her toe touched his forehead, and she instantly snatched it back, but not before his hand clamped around her ankle. She shrieked as he tugged.
He emerged slowly, gripping her ankle firmly, his large hand easily spanning the diameter. "You wanna play water games with a SEAL?" He grinned. "'Cause you'll