Today it is my pleasure to Welcome author
Juliette Poe
to HJ!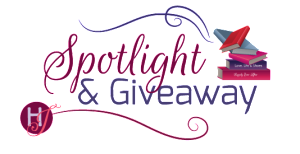 Hi Juliette and welcome to HJ! We're so excited to chat with you about your new release, Barking Up the Wrong Tree!

Hey, y'all!

Tell us about the book with this fun little challenge using the title of the book: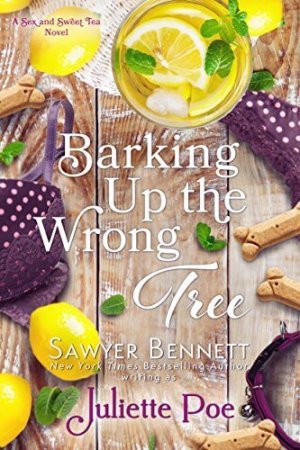 Barking Up the Wrong Tree is the third release in the Sex and Sweet Tea Series. This series is set in Whynot, NC, a fictional small town about 45 minutes outside of Raleigh.
The town veterinarian, Laken Mancinkus, is annoyed by, attracted to, and annoyed by the fact that she is attracted to, Jake McDaniel. The former football player turned businessman turned unwitting goat farmer in Whynot.
Jake bought Farrington Farms as a tax write-off for his business, with the intentions of operating at a loss. What he didn't count on was getting a handful of runaway goats, with no way of reining them in. Enter Laken Mancinkus.
A chance goat encounter turns into friends-with-benefits turns into more, in this fun, sassy, and sexy southern read!
What's your favorite line(s) from the book?:
"He who is mama to a baby goat shouldn't cast the first stone."
Please tell us a little about the characters in your book. What first attracts your Hero to the Heroine and vice versa?
Laken Mancinkus is a veterinarian, and she was burned by a former love, so she's dedicated to her practice and and not looking for a relationship. She is not, however, opposed to a friends with benefits arrangement, which is how she and Jake first get together. She is loyal to her family, a straight shooter, and an all around good person, which are all attractive qualities for Jake.
Jake McDaniel is a former football player, who now owns and operates a multi-million dollar company. Laken is initially irritated when she learns he intends to operate the farm at a loss for the tax break, assuming he will also neglect the animals that live there. She quickly learns her initial impressions of Jake were wrong, and can't help for the man who drops everything to care for a baby goat.
When you sat down to start this book, what was the biggest challenge you faced? What were you most excited about?
This series is intended to be lighthearted and fun, so it's a little different than some of my Sawyer Bennett material. That's not necessarily a challenge, but something I need to be mindful of. This series is an absolute joy to write, because of that fact. It's a nice change of pace for me.
What, in your mind, makes this book stand out?
I think this series is just fun. From the brightly colored covers, to the fun banter, and low angst stories, I think these books are great weekend reads.
The First Kiss…
After a night of drinking at Chesty's, Laken makes the first move and kisses Jake. He, of course, is quick to return, and intensify, her kiss.
If your book was optioned for a movie, what scene would you use for the audition of the main characters and why?
One of Jake's goats gives birth, and refuses to nurse from the mama. So Jake, being the big, bad, burly ex-football player that he is, takes on the role of mama goat. Here's a snippet of that scene…
"I drove over to the farm supply store in Milner and got you some powdered colostrum and milk replacer. Got you some bottles as well. The instructions are on the cans. The kid will need to be fed at least four times a day right now."
"Wait… I'm supposed to feed it?" Jake asks, and there's no mistaking the panic in his voice.
"Who else do you recommend?" I chide. "You've got no foreman, and I have no clue if you even have any other employees."
"I have no clue either," he mutters. "I assumed Jenks was on top of that."
"Yeah, well… you were wrong about Jenks."
"Will the baby just eat when I give it the bottle?" he asks, quickly moving away from his stupidity in hiring choices.
"It's a female… a doeling," I tell Jake with a head nod. "She'll be hungry. Now, if you see her start to take milk from her mama, let her do that, but the dam might not produce for a while, and then she may be unwilling to nurse."
Jake lets out a slow breath. "Okay… I can do that."
"Easy as pie," I say to bolster his confidence. "Now, I've got to get out of here as I have a ton of stuff I need to do myself."
"Where are you going?" he asks, again with panic in his voice. "I mean… what do I do about the other goats? And do I leave the mom and baby in the barn? What will the mom eat?"
I let out a frustrated sigh. This man is clueless, and it's not his fault. Still, I'm quite irritated he jumped into the farming business without giving it much thought.
"Look… feed the dam some of those alfalfa pellets, make sure they have water, and leave her and the baby in the barn tonight. I just fed the kid about an hour ago, so feed her again before you go to sleep. The other goats are fine as they have shelters in the pasture, but we're going to need to milk all your does tomorrow. I'll come back tomorrow and give you some more guidance on what to do, but you need to start looking for someone right away who can help you run this place."
"Milk the does?" he asks as his eyebrows draw inward.
"Yes. These are Nigerian Dwarf goats. They produce milk, which means they need to be milked. Twice a day, in fact."
Jake groans. "What have I gotten myself into?"
If your hero had a sexy-times play list, what song(s) would have to be on it?
Sam Hunt – Body Like a Back Road
Bruno Mars – Long Distance
Ed Sheeran – Shape of You
What do you want people to take away from reading this book?
I want readers to have fun with this book and this series. I've had a great time writing it, so I hope readers have a great time reading it.
What are you currently working on? What other releases do you have planned for 2017?
My 2017 schedule is winding down, with just two more Sawyer Bennett releases for the year (Wicked Envy on 10/27 and Van on 11/28). The Sex and Sweet Tea series will be back in 2018 though!

Thanks for blogging at HJ!
Giveaway:

Signed paperback of Barking Up the Wrong Tree by Juliette Poe. (open internationally)
To enter Giveaway: Please complete the Rafflecopter form and Post a comment to this Q:

I tried goat yoga recently, and it was such a great time! Have you, or would you, ever give it a try?
Excerpt from Barking Up the Wrong Tree:
After I pull the ladder to full extension and lock it, I climb up to see what the attic has to offer. This is immediately made difficult by the fact the hanging light bulb over the opening doesn't work. No worries as I turn on the flashlight app on my phone and shine the powerful light around the space before I climb all the way in.
I can see immediately that it's completely laid with plywood over the rafters and that there is a ton of junk stored up here. I curse at Farrington under my breath as this house was to be completely emptied.
Hauling myself into the attic space, I have to stoop to avoid hitting my head on the steeply sloped ceiling.
Crap everywhere.
Dusty boxes, old furniture, a roll of carpet, a creepy naked female mannequin that I most certainly don't want to know why he had her, and an artificial Christmas tree.
I walk around, pulling some boxes out so I can see what's behind them.
More boxes.
I look at the furniture, but it's not even good antique quality. Broken and perhaps once was going to be fixed but was just stuffed up here and forgotten about. The Christmas tree still has lights and bulbs on it, indicating laziness.
Reaching into the center of the tree, I grab the middle pole to pull it out so I can see what's behind it and something fairly large comes flying out of the branches.
Brown wings brush so closely to my face my hair flutters from the breeze. It scares the crap out of me, and I bring my hands up protectively on pure instinct alone. But then it's gone, dipping downward and out through the attic opening. I close the attic back up so whatever it is can't fly back up there and hide.
"Just great," I mutter as I turn for the ladder and trudge back down it.
I'm thinking it was a bird that got caught in the attic, and I figure that's an easy enough fix. I'll just open every door and window in the house and shoo it out.
Except I can't find the damn thing. I wander through every room on the second floor, then go down to the first.
Nothing.
With only resolve leading the way, I go back upstairs to search again. I know it has to be up there, and I carefully go through each room.
I find it in one of the guest rooms.
Hidden in the folds of heavy brocade curtains.
And it's not a bird, but a bat that looks much smaller when it's all folded up than when it was flying at me. When it first flew past my face, I was convinced it had a wing span of about two feet, but in actuality, the thing would easily fit in the palm of my hand.
I shudder, because there is no way in hell that I'm touching that thing. It's one thing to shoo a bird out of the house, but bats can be rabid.
For a moment, I consider calling Laken. This idea is immediately tossed as I realize I'm going to have my entire man card revoked if I call my girlfriend to come and get this bat out of my house.
Instead, I do some brief research online and determine that the county has an animal control service. I call them but get nothing but a recording asking me to leave a message.
I do but based on the fact the message stated it could be up to forty-eight hours before they could respond, and if it was an emergency to call the police, I wasn't exactly hopeful they were going to help me with my bat problem.
Knowing that thing is upstairs in my house, very close to the room I sleep in, it doesn't take me long to say to hell with my man card and call Laken.
She doesn't laugh at me, but I can hear the amusement in her voice when she promises me she'll head right over as soon as she finishes up her current appointment.
Excerpts. © Reprinted by permission. All rights reserved.


Book Info:
Things in Whynot, NC have gone to the dogs, and that's just the way the town's only veterinarian, Laken Mancinkus, likes it. No matter if she's up when the rooster crows, or working until the cows come home, Laken never leaves an animal in need. So when a gorgeous Yankee comes begging for help herding some wily goats, Laken is up to the task.
Jake McDaniel is looking for a tax break, and what better way than to take up…farming? This ex-football player turned businessman turned unwitting goat farmer is up to his knees in goat drama. Runaway goats, dehydrated goats, and a baby goat that wants no one other than him, Jake needs more help than he cares to admit. Good thing the sexy veterinarian is right there to coach him on how to be a farmer. The only problem is, Laken's not looking for anything more than a good time, while Jake is looking for his forever girl.
Will the baby goat, and Laken, be enough to get Jake to stay? Or will he take his tax break and hoof it back to Chicago? One thing is for certain…what happens on the farm doesn't always stay on the farm.
Book Links:

Meet the Author: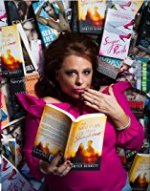 Juliette Poe is the sweet and swoony alter ego of New York Times Best Selling author, Sawyer Bennett.
A fun-loving southern girl, Juliette knows the allure of sweet tea, small towns, and long summer nights, that some of the best dates end sitting on the front porch swing, and that family is top priority. She brings love in the south to life in her debut series, Sex & Sweet Tea.
When Juliette isn't delivering the sweetest kind of romance, she's teaching her southern belle daughter the fine art of fishing, the importance of wearing Chucks, and the endless possibilities of a vivid imagination.
Website | Facebook | Twitter |