Today it is my pleasure to Welcome romance author 
Kennedy Ryan
 to HJ!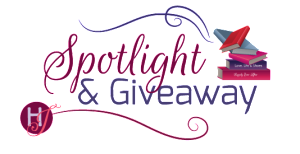 Hi Kennedy and welcome to HJ! We're so excited to chat with you about your new release, Be Mine Forever!

It's hard for me to believe my BENNETTS series is coming to an end. Though BE MINE FOREVER released Feb 3, I've been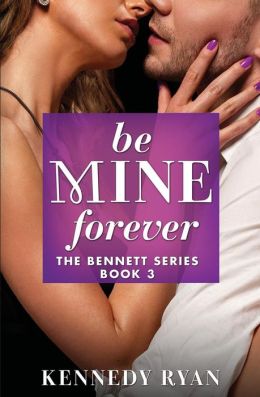 working on other projects for awhile; already started submerging myself in these other worlds. This was my first series, though, and it will always be special to me. The other day, I was pulling excerpts for promotion, and just started re-reading the whole book. That prompted me to look back at the first two books. I always want to see growth in my characters. Because the core cast appears in all three books, and we spend about six years with them, that is a lot of opportunity for growth. I do know they aren't real people, but I felt somehow…proud of them.

The core is four friends, and they are mirror characters. Walsh, the hero of books 1 and 2, is a mirror character for his cousin, Jo, who is the heroine of book 3. Both grew up in a world of privilege and wealth, but have a strong sense of responsibility to do good. Kerris, the heroine of books 1 and 2, grew up in foster care and is a sex abuse survivor. She and Cam, the hero of book 3, also a sex abuse survivor, wrestle with self-worth, mis-directed shame and guilt.

My favorite part of these stories was watching them do the hard interior work to heal and move forward. Writing their stories raised a bar for me. People often say my stories are hard to take; that they aren't for the faint of heart. I think that's because life is hard to take. Life is not for the faint of heart, and my stories will always be grounded in the reality of that. In the gravity-defying hope of living and thriving, and for many of us, healing in a broken world. This story laid a track for me as a writer. I explored tough issues like infidelity, sexual abuse, even death. I'm satisfied with how these characters have grown in the midst of difficult situations.

I believe in life, when we experience adversity, it is an opportunity to mature, to grow, to deepen our character. One of my favorite speakers says that adversity introduces you to yourself. I think each of these characters met themselves in this book in the midst of their personal trials. We as readers met them, too, and I hope we love them. None of them are perfect. They all have flaws and make decisions across the three books and six years that we don't always agree with. But in the end they grow and learn from their mistakes. That is my favorite thing about this series, and I hope that will be a legacy I carry into the next stories I tell.
Thanks for blogging at HJ!
Giveaway: 

Print copy of BE MINE FOREVER
To enter Giveaway: Please complete the Rafflecopter form and Post a comment to this Q: 

Leave a comment with your thoughts (First impressions) about this book and series.
About BE MINE FOREVER:
Can a secret crush . . .
Jo Walsh has loved Cameron Mitchell for as long as she can remember. Whether front and center in her life or on the periphery, the tall, brooding artist has made his presence seductively and irresistibly known. But whenever they start to get close, Cam pulls away. Jo's tired of keeping her feelings in a box Cam is afraid to open. If he wants her, he'll have to prove it. And if he doesn't, Jo will need to know the real reason why.
. . . become the love of a lifetime?
How do you walk away from your soul mate? Cam wishes he knew. No matter how far he runs from Jo, he can't resist looking back at the silver eyes that seem to see right through him. But as well as Jo thinks she understands Cam, the dark truth about his past is something she shouldn't have to handle. Cam's sure that setting Jo free is the right thing to do. Too bad his heart has other ideas.
Goodreads: http://bit.ly/1ul3Wff
Amazon: http://amzn.com/B00KVK34GG
B&N: http://bit.ly/1qIAb2B
iTunes: http://bit.ly/11o6oqe
Google Play: http://bit.ly/1pZG54K
Kobo: http://bit.ly/1xXgDM7
About Kennedy Ryan:
Kennedy Ryan writes contemporary romance and women's fiction. She always give her characters their happily ever after, but loves to make them work for it! It's a long road to love, so sit back and enjoy the ride. In an alternative universe and under her government issue name, Tina Dula, she is a wife to the love of her life, mom to a special, beautiful son, and a friend to those living with autism through her foundation Myles-A-Part, serving Georgia families.
Her writings on Autism have appeared in Chicken Soup for the Soul, and she has been featured on the Montel Williams Show, NPR, Headline News and others. Ryan is donating a portion of her proceeds to her own foundation and to her charitable partner, Talk About Curing Autism (TACA).
Her interview series MOMMIES DO THE MOST AMAZING THINGS is featured each month in Brooke Burke's online magazine Modern Mom.
Website: http://kennedyryanwrites.com/
Twitter: https://twitter.com/kennedyrwrites
Facebook: https://www.facebook.com/KennedyRyanAuthor
TSU: https://www.tsu.co/KennedyRyan
Instagram: http://instagram.com/kennedyryan1/
Group Page: https://www.facebook.com/groups/681604768593989/