Today it is my pleasure to Welcome New York Times Bestselling author
Jessica Clare
to HJ!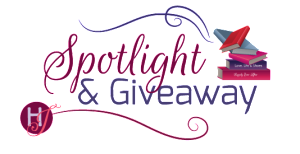 Hi Jessica and welcome to HJ! We're so excited to chat with you about your new release, Beauty and the Billionaire!
Please summarize the book a la Twitter style for the readers here: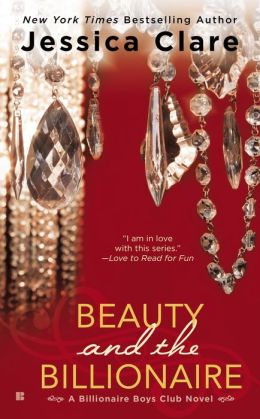 Scarred Billionaire Virgin Hero Meets Outspoken Redhead. Shenanigans!
Please share the opening line of this book:
Someone had entered the town house.
At the sound of voices, he paused in the foyer of the enormous home. Out of habit, he moved into a shadowy alcove, lest they catch him unawares and stop to stare at him.
We all love a good fairy tale retelling, what is it about Beauty and the Beast that struck a chord with you and made you want to reshape it in your own words?
Gosh, it's going to sound idiotic, but I didn't go into BEAUTY AND THE BILLIONAIRE thinking that it was a fairy tale retelling. I wanted to write about a scarred billionaire virgin recluse. The roses, the books and the house all sort of came together organically and my editor suggested the title. I do think fairy tales are one of those things screwed into our id that surface no matter what you think you intended. And anyone that follows my career knows I'm a huge fan of fairy tales.
Please tell us a little about the characters in your book. As you wrote your protagonist was there anything about them that surprised you?
I think I always knew who I wanted Hunter to be – this intense, hurt, aching lonely man who doesn't know how to give himself in any measure. But Gretchen, I think, really surprised me. I wanted her to be this kind of really down to earth girl who takes no s**t, and every time I had her on the page, she'd just open her mouth and the most outrageous stuff would fly out. I just absolutely loved that about her, and it made her a joy to write.
Is there a common trait you find that all your heroines have?
I think there's an intense vulnerability with all of my heroines, that whole "am I good enough for him" sort of mental block. Part of their journey as they go through the book is realizing yes, you are good enough for him, and showing how much the heroes need them.
The First kiss…
Leads to some REALLY hot stuff.
Did any scene have you crying or laughing while writing it?
I'm not much of a crier but I do crack myself up (which is probably kind of sad). Gretchen had so many great moments it's hard to choose just one! I really enjoyed the convo between Gretchen and her sister Audrey where they discuss Hunter's lack of experience.
"You might be on to something, Audrey."
"Of course I am," her sister said smugly. "The question is, what are you going to do about it?"
"You mean, hold him down and take his virginity?"
"No! Gross! Gretchen, that's a visual I did not want."
If your book was optioned for a movie, what scene would you use for the audition of the main characters and why?
It'd definitely be the scene where Gretchen catches Hunter in the garden doing things he shouldn't!
He was across the room, standing near one of the beams that kept the arched roof aloft. Hunter's back was to her, one hand clenched above his head and resting on the beam, the other against his side. His entire form seemed curiously tense, his head bent forward as if he were struggling with something.
She bit her lip. Damn. Surely he wasn't that upset over a phone call? Hell, that would be awkward in the extreme. What did she do now? Gretchen stepped inside, just as he tilted his head back, and she caught sight of his face, full of tension, eyes closed. The hand at his side jerked a bit more.
And she realized he was masturbating.
If you could have given your characters one piece of advice before the opening pages of the book, what would it be and why?
Gretchen – hit your deadlines!
Hunter – beauty is on the inside 🙂
Thanks for blogging at HJ!
Giveaway:

2 Print copies of BEAUTY AND THE BILLIONAIRE
To enter Giveaway: Please complete the Rafflecopter form and Post a comment to this Q:

If you could see a romance treatment of any fairy tale or myth, what would it be?
Excerpt From ROMANCING THE BILLIONAIRE (sneak peek)
Violet thought for a moment. "If you go up to your room and get to bed, I'll kiss you."
Slowly, he sat up, and she felt the urge to laugh. So she'd found the carrot that would entice the donkey, had she? "But you hate me, Violet."
"I hate you being drunk here more. The offer stands." She got to her feet and extended him a hand. "You go up to your room and I'll kiss you. If you don't, you can just stay here with your bottles."
Jonathan got up from the table so quickly he nearly knocked it over, the glassware rattling noisily. He wove unsteadily on his feet, but his intense gaze was back on her. "Come kiss me, then."
"Uh uh," she told him. "Up to your room, first." When he started to slouch again, she put an arm around his waist and got a good whiff of his breath. "Up to your room, and after you have some mouthwash, that is."
That got a drunk chuckle from him, and he wrapped his arms around her, dragging her against his front. He inhaled deeply, burying his nose in her hair. "Forgot how good you smell." His words were almost a moan of pure joy, and it sent a shock wave through her body.
"You're drunk," she reminded him with a pat on the arm. "Now, let go and we'll get you upstairs, okay?"
He leaned on her heavily as they made their way—slowly—toward the lobby elevator. The girl at the front desk gave her a grateful look as Violet passed by, and held the elevator open for them as Violet and her handsy, drunken companion continued to grab her and exclaim how good her hair smelled. Eventually, though, she got him up to his room and managed to get the keycard out of his wallet and in the door.
"Almost there," she encouraged.
"Almost to kissing?"
She stifled a laugh at the tipsy hope in his voice. "Almost."
They wobbled their way across his suite to his bed, and he collapsed into it, flopping onto his back with a groan. Violet pulled back just in time before he dragged her down with him, though her chin-length hair went flying. "Ooof."
"In bed," he said, as proud as if he'd accomplished something. He raised his arms, clearly expecting her to leap into them.
She snorted. "Fat chance." She glanced down at his legs and then gestured at his feet. "Let's get those shoes off of you, okay?" Violet leaned in and bent over to untie his laces. For a billionaire with tons of money, he sure did have some grubby sneakers on.
"I don't mind when you're angry at me, you know."
She continued to work on a knot in the laces. "That's a good thing, then, because I'm angry at you a lot."
"It's when you ignore me I can't stand it. When you give up on me and cut me out. It's like you're gone again, and I hate it."
Damn it, she needed to stop feeling sorry for the man. Pulling viciously on his shoe, she managed to tug it off and tossed it to the floor. His sock followed a moment later. "Other foot now."
"Miss you," he said softly.
She ignored him, prying off his other shoe, then jerked off his sock. "There we go. You should probably take off your jacket, too. And that shirt is filthy. Come on."
He sat up slowly, and she helped him remove his clothing. When his shirt came off, he groaned and fell back on the bed, scratching his chest. "Man, that's good."
She gazed down at his chest in surprise. She remembered a tall, lanky Jonathan with a lean, boyish chest and nary a chest hair. He'd filled out. His arms were tanned and brawny, ripped with muscle. His pectorals were furred with a light sprinkling of dark chest hair, and there was a trail down his abdomen that just begged to be followed. Violet felt the oddest urge to run her fingers along the cords of his muscles and see if they felt as hard as they looked. Oh, Jesus. He even had a super flat abdomen and little taut ridges down at his hips. Oh, that was sexy.
God, that wasn't fair. Ten years had passed. He should be gross and balding, not hotter than she'd ever seen him.
And he was gazing up at her with that dopey, drunken smile on his face while she was lusting over his tanned, tight abs. She saw an ugly black tattoo of skulls and money on his upper arm. "Drunken night in Rio?"
"Nope." And he just smiled at her. "Do I get my kiss now?"
Book Info:
The Billionaire Boys Club is a secret society of six men who are incredibly wealthy—but not always so successful when it comes to love…
Real-estate tycoon Hunter Buchanan has a dark past that's left him scarred and living as a recluse on his family's palatial estate. Hunter is ready to give up on love—until he spots an enigmatic red-haired beauty and comes up with an elaborate scheme to meet her.
Gretchen Petty is in need of a paycheck—and a change. So when a job opportunity in an upstate New York mansion pops up, she accepts. And while she can overlook the oddities of her new job, she can't ignore her new boss's delectable body—or his barely leashed temper.
Book Links:
Meet The Author: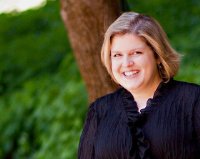 New York Times and USA Today Bestselling author Jessica Clare writes under three pen names. As Jessica Clare, she writes erotic contemporary romance. As Jessica Sims, she writes fun, sexy shifter paranormals. She also has a third pen name, because three is more fun than two. As Jill Myles, she writes a little bit of everything, from sexy, comedic urban fantasy to fairy tales gone wrong.
She lives in a teeny tiny town in North Texas that has no Starbucks, which is a cruel and unusual punishment. She spends her time with her husband, pets, and Keurig. Because, coffee.