Today it is my pleasure to Welcome author
Megan Hart
to HJ!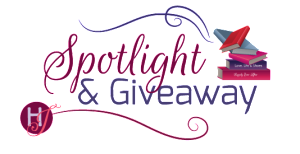 Hi Megan and welcome to HJ! We're so excited to chat with you about your new release, Beg for It!
Please summarize the book for the readers here: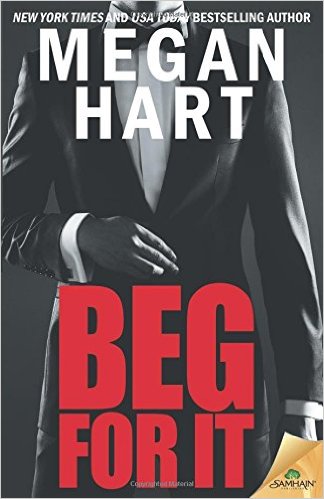 Beg For It is a kinky second-chance-at-love story.

Please share the opening lines of this book:
Her boy.
Her first and, as it had turned out, her only boy. Over the years, Corinne had thought of her boy in the middle of hot a ernoons when she yearned for a glass of iced co ee, sweetened to perfection, and there was nobody to prepare it just the way she liked it.
Please share a few Fun facts about this book…
I "stole" Corinne's job based on the place where a friend of mine works. The diner in the story exists. I can't read the word "artisanal" without mispronouncing it to say a funny kind of dirty word.

If your book was optioned for a movie, what scene would you use for the audition of the main characters and why?
I would use the ruler scene. Oh yessss, the ruler scene.
"I will not beg," he warned her again.
Corinne's eyes narrowed further. "Hold out your hands. Palms down. Fingers straight." He wasn't going to do it, Reese thought, even as he felt himself obeying. At the first
crack of the ruler against his skin, he bit back a grunt—it hurt more than he'd anticipated, but not enough to garner that sort of reaction. It wasn't the pain. It was the look on her face.
She had never been more beautiful to him than when she was making him hurt.
Again, the ruler cracked down on his knuckles. A schoolboy punishment, fetishistic the way a cane might've been, and all the worse for that because of the way his entire body tensed when she raised the ruler again. His balls throbbed. He could see nothing but Corinne. Feel nothing. Hear nothing but her voice.
At the final crack of wood on his skin, the ruler split and broke. One piece fell to the carpet where it bounced. Corinne shook the small stray strands of hair that had fallen into
her eyes out of the way and tossed the other part onto the floor too. Reese let his hands close, the knuckles red and sore though he doubted there'd be so much as a bruise to remind him of this even a few minutes from now.
Her blue eyes swam with tears, but her voice was fierce when she said, "You broke me like I just broke that ruler, and you do not get to come back into my life and break me again. Do you understand me, Reese?"
The door wasn't locked. They were not alone in the office. Anyone could come in at any moment and see them, and Reese didn't give one good goddamn. He went to his knees in front of her, shoulders bowed. Face pressed to the front of her skirt, so he could breathe in the scent of her.
"Yes," he told her. "Yes, Ma'am. I understand."
What do you want people to take away from reading this book?
A few hours of fun, kinky romance!
What are you currently working on? What other releases do you have planned for 2016?
Right now I'm working on revisions for the first of a two book project due out in 2017.

Thanks for blogging at HJ!
Giveaway:

3 Digital copies of BEG FOR IT by Megan Hart (Gifted via InstaFreebie)
To enter Giveaway: Please complete the Rafflecopter form and Post a comment to this Q:

Do you believe in giving second chances? Why?
Excerpt from Beg for It:
Before
Weekends at the diner are always crazy busy. It's one of the few places that is open twenty-four hours, where you can get breakfast all day, and so it's popular with the local college kids during the week and even more crowded on the weekends with people coming out after hitting Lancaster's downtown bar scene. Corinne works the late night shifts so she can take her business classes during the day at Millersville University. She's going to get an MBA if it kills her—and sometimes, it feels like it might.
She does envy those students who come rolling in around two a.m. with cash to spend on platters of pancakes they leave half-eaten and wasted. They leave her tips in stacks of pennies and nickels hidden beneath the lettuce they took off their cheeseburgers. Mostly, she envies them the ability to go to school and keep playing on their parents' dime while she toils away at this job that breaks her back and kills her feet, just so she can get her degree.
There's one group in particular that both amuses and annoys her. Three, four, five younger guys who seem to have known each other since elementary school, based on the nicknames they use for each other and how comfortable they are with casual, physical contact. Squeezing into a booth, hips and shoulders pressing, arms slung around each other's shoulders, feet on each other's laps. At first she'd assumed they were gay and crazily brave enough to flaunt in front of this rural city's judgment, but they've been coming into Triton's long enough now that she sees they're not gay. More like brothers, a pack of them, forged by friendship and not blood.
Reese is the quiet one. He always orders the same breakfast. Two eggs over medium, wheat toast, hash browns, coffee, and every few weeks, he adds a single pancake. He uses cream and sugar in his coffee but only a little syrup on the pancake, and he always, always leaves her a nice tip of folded dollar bills tucked beneath the edge of the plate.
Reese has a crush on her. Corinne knows this because she catches him watching her as she takes care of the other tables. When he thinks she can't notice him, he stares, but every so often she'll look up into the diner's mirrored interior and let her gaze move across the room, deliberately seeking out the sight of Reese's long-distance worship. On the nights when he doesn't come in, she finds herself still looking for his reflection.
Tonight, they're short-staffed and overcrowded. People wait for tables even though it's nearly two in the morning, and anyone with any sense would've gone home to bed by now, grouchy Corinne thinks as she weaves and bobs to get around Dino, the busboy, who's trying to clear off a table so she can seat someone else. Corinne's so busy she barely notices when Reese and his friends come in, at least until she finds herself at their table. They're jostling and joking, causing a ruckus as usual. Except for Reese, in the far corner.
At the sight of him, every bad feeling she's had this entire night, all the shitty tips and messed up orders and rude patrons…all of that melts away when she sees Reese's smile. He's a gust of clean, fresh air, and she breathes him in. For a moment it's like they're the only two in the diner, but only for a blink, because she shakes herself back into the real world. No time for goo-goo eyes. She sees him watching her in the mirrors as she walks away, and for the first time in all the months he's been coming in here, Corinne lets her gaze meet his in the reflection.
She smiles.
After a few seconds, Reese smiles too.
The next hour is a blur of coffee and late-night orders, but she keeps an eye on the clock for four a.m. Her salvation. Her shift will end, and she'll be able to finally get home, grab a steaming shower, and slip into bed. It'll be Sunday. She doesn't have class, and she won't have to go back to work until Monday night.
So caught up in the rest of the work, she doesn't notice when Reese's group heads out, leaving piles of cash on the table and Reese sitting alone, waiting for the check. She notices the look in his eyes though. Oh, yeah. She notices that, for sure.
"I'm about ready to go off shift," Corinne says as she scribbles the total on the bill and passes it to him. "If I leave before you're ready, you can take it to the register."
"I'm ready now."
The words leap from her lips, coasting on a smile. "Are you? You sure?"
Reese doesn't smile. He nods, his gaze never leaving hers. He's lined his icy eyes with dark liner that make them stand out even bluer. It's not a look she usually goes for, but something about this guy flips Corinne's switch.
"Yes. I'm sure," he says.
As far as come-ons go, it's subtler than she's used to, but that's what she likes about him. He's waiting for her outside when she comes out, and she somehow expected that. His shoulders are hunched, his hands thrust deep in his pockets, and he's blowing out a few frosty breaths into the late November chill.
"Are you coming home with me?" she asks.
"Yes, please." He smiles.
And that, that she fucking loves, the way he says it so politely, so hopeful and yet at the same time it's clear he has no doubt she's going to say yes. He's confident. Not cocky.
She lives close enough to the diner that the car doesn't even have time to get warm before she's pulling up in front of her apartment. Not that it has to—the heat between them is palpable. They haven't talked much on the ride over, but whenever she glances over at him, Reese is looking at her.
Inside, she hangs up her coat and turns to him, meaning to ask if he wants a drink, but she's in his arms before she has time to say a word. Reese pulls her close, his hands firm on her hips. She expects a kiss.
Instead, Reese goes to his knees in front of her.
Everything inside her shakes at this, his worship of her, his face pressed to her belly. Her hands go automatically to the top of his head, fingers threading through his hair. She cannot breathe.
She can feel the heat of him through the thin cotton of her uniform. He inches up the hem, sliding his hands up the backs of her thighs along the smoothness of her pantyhose. At the press of his mouth between her legs, Corinne mutters a cry.
Reese laughs and nuzzles her. Her fingers tighten in his hair until he looks up at her. His eyes blaze. His mouth is wet.
She finds her voice. "You want this pussy on your tongue?"
"Yes," he says. "Please."
Her grip tightens a bit more. His eyes go half-lidded, heavy with desire. She doesn't know why she says this, but something inside her has awakened. Something strong and powerful and incapable of being denied.
"Please…what?" She waits, breathless, uncertain what he will say, but when he speaks, his answer is perfection.
"Yes, please…Ma'am."
In that moment, everything Corinne has ever believed she wanted from a man falls away. She's been waiting, she thinks, dazed, as she stares down into Reese's face. Waiting her entire life for this.
Excerpt. © Reprinted by permission. All rights reserved.


Book Info:
He's gonna have to beg for it. . .
Corinne was young once. She did everything-girls, boys, drugs, toys-and did it in high funky fashion. Reese wasn't her first lover, but he was the first to submit to her. For a while they had something special, but it ended badly.
She's a little older now. And the wealthy businessman who just bought the company she works for bears little resemblance to that boy. He's commanding, domineering, and seems hell-bent on pushing her past her limits.
In a flash of anger, she falls back into their old pattern-and Reese falls right in with her. Before she knows it, she's testing him. Then tasting him. But she can't afford to get involved again. Her life is complicated enough without throwing in a slew of kink.
Now if only Reese would stop making her feel like the goddess she used to be. . .and showing her who's been the boss all along. Then. . .and now.
Warning: Contains thousand-dollar, custom-tailored business suits, fuzzy green boots, goth eyeliner, and fishnet sleeves. We'll let you discover who wears what.
Book Links:

Meet the Author:
Megan Hart writes books. Some of them use a lot of bad words, but most of the other words are okay. She can't live without music, the internet, or the ocean, but she and soda have achieved an amicable uncoupling. She can't stand the feeling of corduroy or velvet, and modern art leaves her cold. She writes a little bit of everything from horror to romance, though she's best known for writing erotic fiction that sometimes makes you cry. Find out more about her at meganhart.com, or if you really want to get crazy, follow her on Website | Facebook | Twitter |