Today it is my pleasure to spotlight the release of 

BETRAYED

 by Rebecca York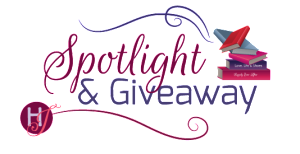 BETRAYED
There is a spy in S&D systems who is leaking top-secret information that could lead to extreme disaster. It's up to Shane Gallagher to uncover the mole and set things right.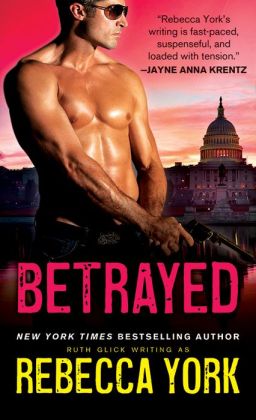 Systems analyst Elena Reyes had no intention of stealing company secrets until her brother's life was threatened by the cruelest of mobsters. When Elena finally confesses her deeds to Shane, he's ready to do everything he can to keep her out of danger. But will Shane's help be enough to protect them, or will his good intentions leave them all for dead?
Exclusive Excerpt BETRAYED
As Elena kept her gaze on the gunman, she saw something that made her heart stop, then start up again in double time. Duckworth was standing with his back to the window, and there was a flicker of movement behind him where there should be nothing to see—unless it was a bird or a plane—since they were on the eighth floor of the S&D building.

As she stood with her breath shallow in her lungs, a face emerged behind Duckworth, a man with medium-length dark hair, wearing a running suit and protective goggles that partly obscured his face. She was sure that only one man at S&D would do something so daring— and crazy.

Shane Gallagher, the new head of security.

He'd been at the company for a few months, and he'd come around to interview a lot of people in the workforce. He'd said he wanted to get familiar with the employees, but she had the feeling he had some hidden agenda that he wasn't sharing. Which was one of the reasons she'd been cautious around him. The other was that she was attracted to him, which was dangerous, as far as she was concerned. He was a tough, no-nonsense guy who reminded her too much of the military officers back home. She should stay away from him. Without being obvious about it, of course, because that would make him wonder what she had to hide.

But now he was here—poised to do something about the hostage situation.

He was hanging on to a rope. With one hand, he pushed the goggles onto his forehead and looked into the room. She saw him focus on Duckworth, then flick his attention to her. Across fifteen feet of charged space, their eyes met. He held her gaze, and she was fairly sure she knew what he wanted her to do—keep Duckworth's attention away from the window. While Gallagher did what?

As he pulled the goggles back over his eyes, her heart started to pound so hard that she felt like it would come through the wall of her chest.

She dragged in a breath and let it out, then cleared her throat.

As soon as she made that small noise, the gunman's attention riveted to her.

She licked her lips, her mouth suddenly so dry that she wondered if she could speak, but she managed to say, "Excuse me."

"What?" he snapped.

"I have to go to the bathroom."

"That's too damn bad."

"This is making me nervous. Couldn't you just let me go to the ladies' room?"

"You're kidding, right?"

"I…"

Behind him, Gallagher was moving. He held on to the rope and swung away from the building, then came flying back, feet first, the metal tips on his shoes gleaming in the sun as they aimed at the window. She heard a tremendous splintering crash as the glass broke and Duckworth whirled, his gun raised.

She was the only other person in the room who moved as Gallagher smashed through the window, flying at Duckworth like a giant bird of prey, but feet first.

Still, the gunman wasn't going down without a fight. He had a clear shot at the unexpected intruder, but just before Duckworth fired, she sprang forward and leaped onto his back, her weight pulling him down so that his gun discharged below the level of the window.

"Bitch," he shouted as he gave a mighty heave and shook her off. She crashed to the floor as Gallagher fired back, hitting Duckworth at point-blank range.

As Gallagher landed next to the gunman, Elena pushed herself to a sitting position. Turning her head, she saw the security chief bending over the man on the floor.

"He's done. It's over," he said.
GIVEAWAY:

5 Print copies of BAD NIGHTS (book 1)
To enter Giveaway: Please complete the Rafflecopter form and post a comment:
What did you think of the excerpt spotlighted here? Did it grab your attention? Leave your craving for more?
Book Info:
To Trust…
Rockfort Security operative Shane Gallagher has been brought into S&D Systems to find a security leak. Confidential information has been stolen, and Shane suspects Elena Reyes, a systems analyst with the access and know-how to pull it off. As he finds excuses to get close to her, their attraction is too strong to ignore, but how can Shane trust the very woman he's investigating?
Or Not to Trust
Elena has spent her life proving herself, but now she's risking it all: everything she's worked for, and her growing feelings for Shane. Much as she wants to trust the devastatingly sexy, hard-as-nails investigator, she can't let herself fall for him…the stakes are too high.
BETRAYED
Author: Rebecca York
Release Date: July 1, 2014
Publisher: Sourcebooks Casablanca
Genre: Romantic Suspense
Author Bio:
New York Times and USA Today bestselling author Rebecca York's writing has been compared to that of Dick Francis, Sherrilyn Kenyon, and Maggie Shayne. Her award-winning books have been translated into twenty-two languages and optioned for film. A recipient of the RWA Centennial Award, she lives in Maryland near Washington, DC, which is often the setting of her romantic suspense novels.