Today it is my pleasure to Welcome New York Times bestselling author 
Laura Griffin
to HJ!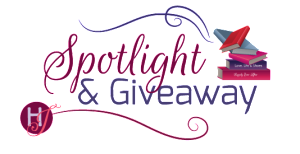 Hi Laura and welcome to HJ! We're so excited to chat with you about your new release, Beyond Limits!
Please summarize the book for the readers here: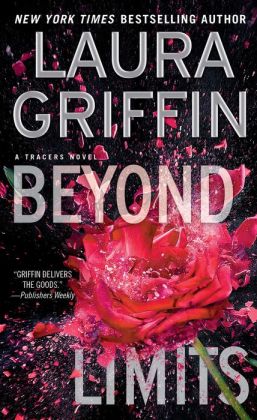 Thanks for inviting me! This is a story I'm dying to share with readers because it's about two of my favorite characters, Navy SEAL Derek Vaughn and FBI agent Elizabeth LeBlanc. While on a rescue mission overseas, Derek uncovers clues to a terrorist cell operating on U.S. soil. He returns home determined to help Elizabeth and her team track down the bad guys. Elizabeth is wary of Derek because they have a past together, but she puts those feelings aside for the investigation… or at least, she tries.

Please share the opening lines of this book:
The night was all wrong for an op, but they were going anyway, and not a man among them disputed the call. Lieutenant Derek Vaughn sat wedged between his teammates in the Black Hawk helicopter listening to the thunder of the rotor blades as he pictured the city below…
Please share a few Random facts about this book…
Derek Vaughn has been one of my favorite heroes for years. He first appeared in the novella "Unstoppable" and later appeared in "Night Heat" (in the LOVE IS MURDER anthology).
Derek met Elizabeth LeBlanc in SCORCHED, winner of the 2013 RITA Award for Romantic Suspense. He's definitely been waiting patiently to star in his own book.
Please tell us a little about the characters in your book. As you wrote your protagonist was there anything about them that surprised you?
Elizabeth is a brave and resilient agent, but as the story unfolded I learned more about her soft side. Same for battle-hardened Derek. Both Elizabeth and Derek put on a tough face for world, and few people know them very well, which is what makes their romance special.
Do you think there's a common trait or a je ne sais quoi that your heroes must have?
I love a man who is determined. Derek is taken with Elizabeth from the moment he meets her and makes it his mission to convince her to give him a chance.

Did any scene have you crying or laughing (or blushing) while writing it?
Well, here's one that made me smile…
Wet strands of hair clung to her neck. She was flushed, panting, and pissed off at him. The Holy Trinity of turn-ons, and he couldn't resist grabbing her hand and pulling her in for a kiss, but before his mouth connected, he got a sharp shove to the solar plexus…
If you could have given your characters one piece of advice before the opening pages of the book, what would it be and why?
I would give them a warning: Brace yourselves, you're in for a roller-coaster ride.

What are you currently working on? What other releases so you have planned for 2015?
I'm having fun working on the next Tracers book! This one is SHADOW FALL and features some of my favorite Tracers characters: Mark Wolfe, Kelsey Quinn, Mia Voss. The hero is Mark's brother, Liam Wolfe, who runs a private security firm and finds himself in the FBI's crosshairs after evidence implicates him in a brutal murder. SHADOW FALL comes out later in 2015.

Thanks for blogging at HJ!
Giveaway:

2 Print copies of BEYOND LIMITS:
To enter Giveaway: Please complete the Rafflecopter form and Post a comment to this Q:

So many good books being made into movies this year! What is a book you'd like to see on the big screen? Why?
Excerpt
She crossed the room with a flutter in her stomach and peered through the peephole. For a moment, she just stared. Square jaw, erect posture, ridiculously muscled body. In her memories, she'd made him less impressive, more average-looking. But of course, that was wishful thinking. There was nothing average about this man, and he was standing outside her hotel room, refusing to go away.

He looked directly at the peephole and her heart skittered. He knew she was gawking. She pulled open the door and her heart did another little dance. She'd forgotten his eyes, too–whiskey brown with gold flecks. The look in them now was pure determination.

God help her, he'd come here on a mission.

He wore a plain black T-shirt over faded jeans and scuffed brown cowboy boots that brought a fresh wave of memories. She lifted her gaze. His dark, longer-than-regulation-length hair curled at the nape of his neck, and his beard had to be going on day two.

"Hi," she said.

"Hi."

"How'd you know where I was?"

"Asked around." His gaze scanned the room and then settled back on her. He propped his shoulder against the wall. "What's it been, a year?"

"Almost."

"You don't call, you don't write." A smile curved at the corner of his mouth. "How the hell you been, Liz?"

The smile was teasing, but his tone was serious. He was taking her to task for pointedly ignoring the messages he'd left for her back in December.

"It's been a busy year. I was assigned to a major case…" She let the thought trail off. He didn't really want to hear about it, and she definitely didn't want to tell him. "How are you?"

Dumb question–the man had just lost a close friend. But he shrugged it off.

"Pretty hungry. We just finished a training op. Thought I'd stop by, see if you wanted to grab dinner."

"Actually, I just ate."

He eyed the PowerBar wrapper on the desk and lifted a brow. "Okay, how 'bout a drink, then?"

Temptation pulled at her. He probably thought she was being stuck up, but that wasn't it at all. The truth was, he terrified her.

Derek Vaughn was smart, and confident, and impossibly attractive to women who liked their men a little rough around the edges. But he knew it, too. And she couldn't stand the thought of becoming one of his forgettable women. It was high on her list of Reasons Not to Go There. Another reason was she had a case to work–possibly the most important case of her career. And a muscle-bound SEAL with a sexy gleam in his eye was sure to be a huge distraction. Elizabeth felt incredibly lucky to have been picked for this assignment and the last thing she wanted to do was slip up.

"Come on." He stepped closer. "Lemm
Book Info:
An FBI agent and a Navy SEAL race against time in New York Times bestselling author Laura Griffin's newest Tracers novel. "Griffin delivers the goods!" (Publishers Weekly)
FBI agent Elizabeth LeBlanc is still caught in the aftermath of her last big case when she runs into the one man from her past who is sure to rock her equilibrium even more. Navy SEAL Derek Vaughn is back home from a harrowing rescue mission in which he found evidence of a secret terror cell on US soil. Elizabeth knows he'll do anything to unravel the plot—including seducing her for information. And despite the risks involved, she's tempted to let him. Together with the forensics experts at the Delphi Center, Derek and Elizabeth are closing in on the truth, but it may not be fast enough to avert a devastating attack…
Following in the bestselling tradition of the Tracers series, including Exposed, Scorched, and Twisted, Beyond Limits pulls out all the stops with Griffin's most gripping thriller yet.
Book Links: Amazon Barnes & Noble Books-A-Million iBooks IndieBound
Meet the Author: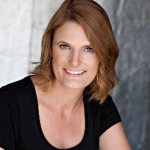 New York Times and USA Today bestselling author LAURA GRIFFIN started her career in journalism before venturing into the world of romantic suspense. She is a two-time RITA Award winner (for the books SCORCHED and WHISPER OF WARNING) as well as the recipient of the Daphne du Maurier Award (for UNTRACEABLE). Laura currently lives in Austin, where she is working on her next book.
I love to hear from readers. Drop me a note at laura@lauragriffin.com or visit me on Facebook.com/LauraGriffinAuthor.