Today it is my pleasure to welcome #1 New York Times bestselling author
Linda Lael Miller
to HJ!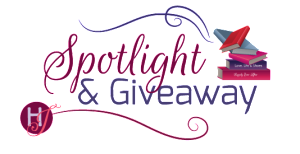 Linda, welcome to HJ!
Do you write every day? Do you have a writing routine?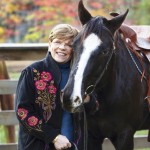 Yes, mostly. I write five days a week, from about 9 am., stopping at 1 or 2 pm because by then my brain starts turning to jelly. I am definitely a morning person. Sometimes, when a deadline is pressing hard, I'll put in longer hours and work weekends, but mostly I avoid that. I need time to refill the well by reading, doing art, puttering in the yard and playing with the pets.
If you could go back 15 or 20 years ago and give yourself one piece of writerly advice, what would it be?
I LOVE this question—I don't think I've ever been asked this one before. I'd tell myself to chill out, relax, and not take myself so seriously, to go with the flow and to avoid comparing myself to other writers at all costs.
Big Sky Secrets has a fair share of family drama and a lot of family secrets and family history comes to light throughout the course of the book. Did you set out to write a book like this or did Ria and Landry's stories just kind of come together?
I always start with a few characters and a situation. I have a general idea how the story will play out as I begin, but my stories tend to evolve, often surprising me with the direction they take. As I'd become acquainted with both Landry and Ria in "Big Sky Wedding", I had a pretty good idea what they'd do in any given circumstance.
Big Sky Secrets is the last of the Big Sky novels. Why did you save Ria and Landry for last?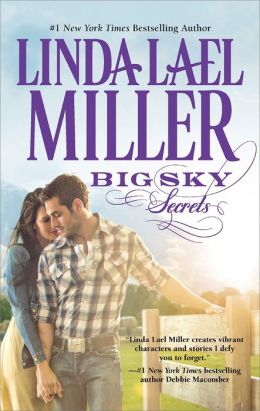 It just turned out that way. Each of the Big Sky books grew from the one preceeding it–in essence, what we have here is one long story. I love to create a community, people it with interesting characters, and just let things unfold as I write along.
There are some great teenage characters in Big Sky Secrets. How did you get into the teen mindset to write Quinn and Nash?
It's been a long time since I was a teenager myself, and since I raised one, but I guess I still have an affinity for them. They're not children and not adults, either, and that presents them with specific challenges to meet and overcome. Good stories are all about overcoming challenges, methinks.
Quinn's stray dog Bones is as loveable as any fictional dog ever. You are known for your love of animals and working them into your books. Was there a particular dog that inspired Bones?
I love ALL dogs (plus cats, horses and every other kind of creature), especially those in need of a loving home. When I write about animals, I'm hoping, deep down, that folks will be reminded to be kind to them–not that the vast majority of my readers need a reminder, because they love God's creatures as much as I do. Still, it's a good thing to keep in mind–there's no such thing as too much compassion.
Readers and reviewers have loved the Big Sky books and we know a lot of them will be sad to see the series come to an end. What's next that we can be looking forward to?
I've already started a whole new "Marriage" series, set in a fictional Wyoming town called Mustang Creek in the present day–a town that happens to resemble Jackson Hole. I recently traveled there to get my bearings, so to speak, and see what my characters will see. The first book is called "The Marriage Pact", and includes a sexy cowboy hero, Tripp Galloway, a smart, feisty heroine, Hadleigh Stevens, and at least two adopted dogs–Ridley and Muggles. There's no telling, though, what other four-leggers might turn up as the story goes on–like human characters, they tend to show up out of nowhere and demand to be part of it all.
GIVEAWAY:

print copy of BIG SKY SECRETS
To enter Giveaway please complete the Rafflecoter form and post a comment to this Q:

What do you most like about reading a western romance? 
Book Info
The "First Lady of the West," #1 New York Times bestselling author Linda Lael Miller delivers the stunning finale of her acclaimed series set in Parable, Montana—where love awaits
Self-made tycoon Landry Sutton heads to Hangman Bend's Ranch to sell his land to his brother Zane. Though he's got cowboy in his blood, Landry plans to return to city life before the dust even settles on his boots. Of course, he didn't count on falling for Big Sky Country…or Ria Manning.
Ria's starting to settle into country life herself… until she has a close encounter of the terrifying kind with a buffalo. Turns out the peeping monster belongs to the cowboy next door—and he has her running even more scared than his bison. She wants a home where the buffalo don't roam, and the men don't either. Could Landry's homecoming be her heart's undoing?