Today it is my pleasure to Welcome author
Brenda Rothert
to HJ!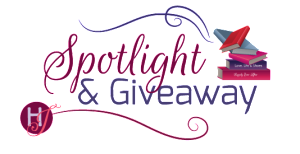 In an emotionally charged, wickedly hot novel of love and loss, a passionate affair gives two daring storm chasers the strength to overcome shattered dreams and the courage to build a future together.
Please summarize the book for the readers here: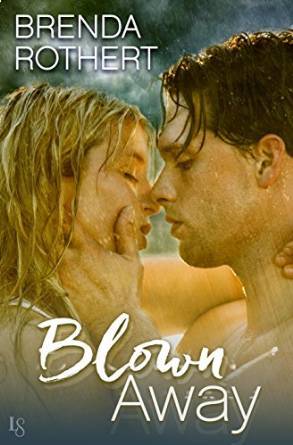 Blown Away is about a young woman from a small town who joins the storm-chasing team of her former fiancé Colby, who passed away in a tragic accident. She finds an unexpected connection with Colby's best friend Aiden. To me it's a story about taking chances, healing and being brave.

Please share the opening lines of this book:
I rubbed my fingertips in circular motions on Mrs. Landon's scalp, my gaze fixed on the TV mounted in the corner of To Dye For, the salon I worked at.
"This is so relaxing. I could just fall asleep right here," Mrs. Landon said. "And that shampoo smells heavenly. Is that peppermint?"
Please share a few Fun facts about this book…
It IS peppermint.
I researched storm chasing for this story and gained great respect for the work storm spotters and chasers do. For some, it's about the adventure, but for others it's about furthering our understanding or tornadoes and our ability to save lives by forecasting them.
The idea for Blown Away hit me when I was driving home from my former job one day and the skies were dark gray and rather ominous. I loved the idea of falling for someone in a high-stakes setting.
If your book was optioned for a movie, what scene would you use for the audition of the main characters and why?
I'd choose a scene I call THE ONE WHERE THEY FINALLY KISS. ☺ This is a big emotional climax in the story, where we finally see Drew and Aiden giving in to the pull between them. It's raining, and they just had a close call since they're out chasing in a bad storm. I just love scenes like this, where characters realize that the worst possible place and time is actually the PERFECT place and time. They won't let anything stand between them anymore.
Here's a peek:
Aiden wasn't just kissing me—he was claiming me. From the heat of his mouth to his powerful erection on my stomach, I felt a passion I'd never seen in him before. He cupped my face with one hand and pressed his other one against my back, molding my body against the hard, muscled lines of his own.
And the deeper he kissed, the dizzier I became. I'd never been kissed like this, in a way I felt with every inch of my body. In a way that brought on a deep, insistent throbbing between my legs.
I wrapped one arm around his shoulder and wound the other hand into his wet hair, rain rolling through my fingers as I squeezed it.
What do you want people to take away from reading this book?
My greatest hope is that my readers feel this story. I hope they get a sense of Mother Nature's power and I want them to experience that strong pull between Drew and Aiden. Like some of my other books, this one is about second chances. It's never too late. I'd love readers to end this story thinking about a chance they want to take in their own lives.
What are you currently working on? What other releases do you have planned for 2016?
I'm working on His to Own/Mine to Give, my next Loveswept project, and I'm loving it. It's darker turn for my writing and the words are flying.
This year I'll be releasing Drawn Deeper, Book 3 in my Lockhart Brothers series, Dirty Work, a co-authored book with Chelle Bliss, His to Own/Mine to Give with LS, and maybe one more. I haven't decided which write next: Liam, my next hockey romance, or the next Lockhart Brothers book.

Thanks for blogging at HJ!
Giveaway:

Ebook: BLOWN AWAY by Brenda Rothert (Gifted via Amazon)
To enter Giveaway: Please complete the Rafflecopter form and Post a comment to this Q:

Do you think you could ever run toward an approaching tornado, rather than away from it?
Book Info:
One year after her fiancé died in a heartbreaking accident, Drew McGovern decides to honor his memory by joining his old storm-chasing buddies on their latest excursion. What she's not so sure about, however, is whether she's ready to move on. Drew wasn't expecting to feel the powerful pull of desire toward Colby's best friend. But there's no denying the intensity of their connection . . . or the heat he inspires in the parts of her that are still very much alive.
Aiden O'Neal doesn't trust himself around Drew. He's wanted this girl for a long time—long enough to remember the stab of jealousy he felt the first time he saw her in Colby's arms. Now he's trying his best to behave himself. But when the wind starts blowing and the adrenaline starts pumping, Aiden can't resist the urge to claim Drew as his own. Because when it comes to desire, he's hoping to make lightning strike twice.


Meet the Author: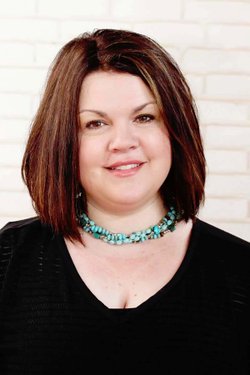 Brenda Rothert is an Illinois native who was a print journalist for nine years. She made the jump from fact to fiction in 2013 and never looked back. From new adult to steamy contemporary romance, Brenda creates fresh characters in every story she tells. She's a lover of Diet Coke, chocolate, lazy weekends and happily ever afters.
FB: https://www.facebook.com/authorbrendarothert/
Twitter: https://twitter.com/BrendaRothert
Wattpad: @BrendaRothert
Goodreads: https://www.goodreads.com/author/show/7010859.Brenda_Rothert
Pinterest: https://www.pinterest.com/brendarothert/