Today it is my pleasure to Welcome author
Lauren Layne
to HJ!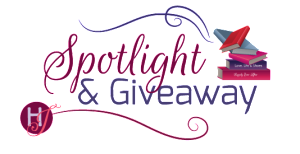 USA Today bestselling author Lauren Layne delivers a sexy take on the timeless question: Can a guy and a girl really be "just friends"?
Please summarize the book for the readers here: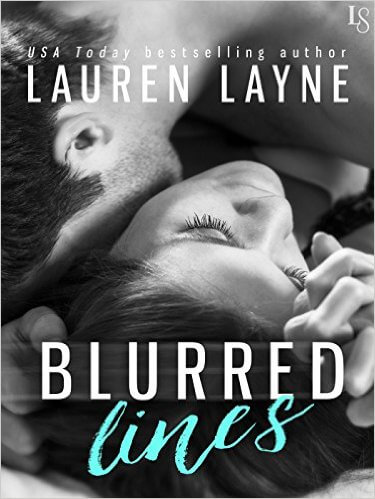 Blurred Lines is a friends-to-lovers NA with a splash of friends-with-benefits plot line to keep things spicy 🙂 Ben and Parker have been best friends since college. Fast forward to a couple years after college, they're still platonic and bantering as ever—until Parker's boyfriend dumps her, and she decides she wants to try the casual sex thing. After realizing she's just not cut out for casual sex with strangers, she turns to the one person she can trust for her little fling. Except then Ben and Parker learn that once things turn sexy they can't turn un-sexy …

Please share the opening lines of this book:
My sophomore year of high school, I had a short-lived friendship with this girl named Korie Hamilton.
She was nice enough.
A little too much purple eyeliner, a few too many likes sprinkled throughout her constant chatter, but we had every class together our first semester, so we kind of became friends by default.
Please share a few Fun facts about this book…
I wrote this bad boy in TWO WEEKS. The fastest I've ever completed a book.
Parker is my favorite girl's name ever, and I'd been "saving it" for just the right character, and am so happy I did, because this heroine is absolutely the Parker I had in my mind.
I had major withdrawals after finishing this book. The second I typed THE END (at about 1AM, after writing 18,000 words), I immediately went back and started reading from the beginning because I didn't want to say good-bye.
If your book was optioned for a movie, what scene would you use for the audition of the main characters and why?
Ha, great question! It would absolutely be the first time we see Parker and Ben on the page together. They have some fantastic banter-chemistry, and the actors would have to get it just right in a movie version!
"Here's the other reason I don't exactly get my rocks off thinking about Ben in a romantic light:
He's kind of a player. As a friend, I can love him for it, but on the romantic front? Never. Ever. Not even with every possible STD test.
"Hey, what happened to the must wear shirts in the kitchen rule?" I ask, shoveling in another bite of increasingly soggy Wheat Chex into my mouth.
"No such rule exists," he says, with a wink for Liz-slash-Airhead. Her expression softens lightly, and I resist the urge to slap a little sense into the poor girl. I want to tell her that his winks are a dime a dozen, but what's the point? She has airhead printed on her sweatpants for God's sake.
"There is too a rule about shirts in the kitchen," I insist. "House rule number fourteen. Speaking of which, where are my house rules?"
"Hard to say," he says, opening the fridge and glancing at its meager offerings before pouring a cup of coffee instead. "But I may have used them to mop up OJ the other day. Or maybe as a coaster for my beer." He snapped his fingers. "Oh wait, no, I remember. I just plain threw them away the old-fashioned way."
I point to the doorway. "Shirt. Now."
He glances at Liz. "She can't concentrate when my abs are on display. We have to give her anti-swoon pills."
Excerpt. © Reprinted by permission. All rights reserved.

What do you want people to take away from reading this book?
That the ones that love you best are the ones who love you through your silliest mistakes. Both characters (Parker in particular) make some major judgement errors near the end of the story, but I think the fact that they forgive each other shows the strength of their relationship.
What are you currently working on? What other releases do you have planned for 2015?
It's been a busy year! Originally I had seven releases scheduled, although my December release got moved to January, so now we're down to a cool six 😉 Still up is IRRESISTIBLY YOURS, the first in my Oxford series (thing hot guys in suits), out on October 6th, and STEAL ME (the second in my NYPD series) that will be out November 25th.

Thanks for blogging at HJ!
Giveaway:

Digital copy of BLURRED LINES (Via Amazon / B&N)
To enter Giveaway: Please complete the Rafflecopter form and Post a comment to this Q:

What's your favorite friends-to-lovers book/movie (anyone else like me and seen Friends With Benefits with Mila Kunis and Justin Timberlake, like a million times?!)
Book Info:
When Parker Blanton meets Ben Olsen during her freshman year of college, the connection is immediate—and platonic. Six years later, they're still best friends, sharing an apartment in Portland's trendy Northwest District as they happily settle into adult life. But when Parker's boyfriend dumps her out of the blue, she starts to wonder about Ben's no-strings-attached approach to dating. The trouble is, even with Ben as her wingman, Parker can't seem to get the hang of casual sex—until she tries it with him.
The arrangement works perfectly . . . at first. The sex is mind-blowing, and their friendship remains as solid as ever, without any of the usual messy romantic entanglements. But when Parker's ex decides he wants her back, Ben is shocked by a fierce stab of possessiveness. And when Ben starts seeing a girl from work, Parker finds herself plagued by unfamiliar jealousy. With their friendship on the rocks for the first time, Parker and Ben face an alarming truth: Maybe they can't go back. And maybe, deep down, they never want to.


Meet the Author: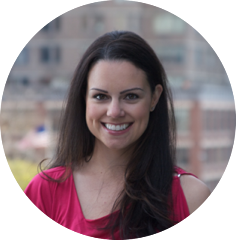 Lauren Layne is the USA Today Bestselling author of contemporary romance.
Prior to becoming an author, Lauren worked in e-commerce and web-marketing. In 2011, she and her husband moved from Seattle to New York City, where Lauren decided to pursue a full-time writing career. It took six months to get her first book deal (despite ardent assurances to her husband that it would only take three). Since then, Lauren's gone on to multiple books including the bestselling Stiletto series, with more sexy stories on the way!
Lauren currently lives in Chicago with her husband and spoiled Pomeranian. When not writing, you'll find her at happy hour, running at a doggedly slow pace, or trying to straighten her naturally curly hair.
My website and newsletter are the best bets (www.laurenlayne.com). And nothing makes me happier than getting email at lauren@laurenlayne.com! Twitter and Facebook aren't really my jam, but I do my best to keep up there too — it just takes me awhile!
Oh, and I LOVE Instagram! https://instagram.com/_laurenlayne/